Hunter HD Service
Heavy-Duty Service
Enhance your shop's capacity in truck service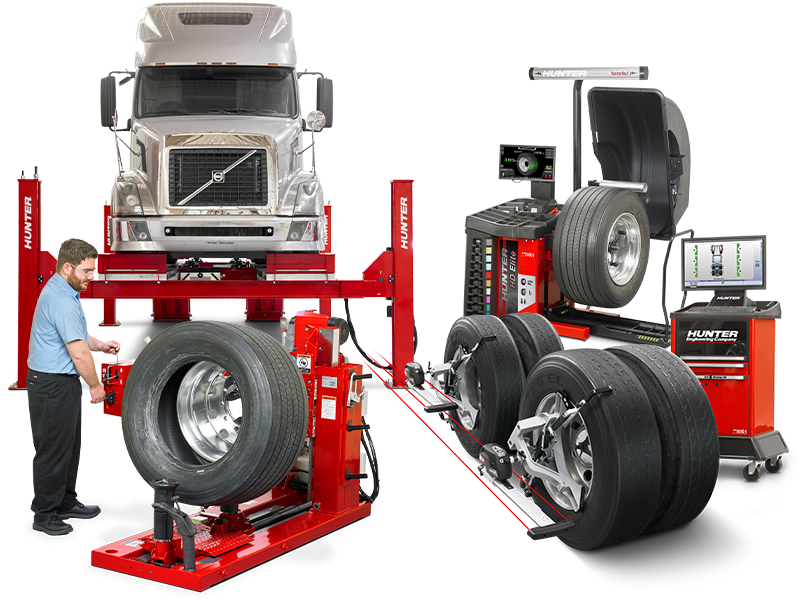 WinAlign® HD
Perform fast and accurate multi-axle truck alignments
Quickly measure all alignment angles at once with no jacking required.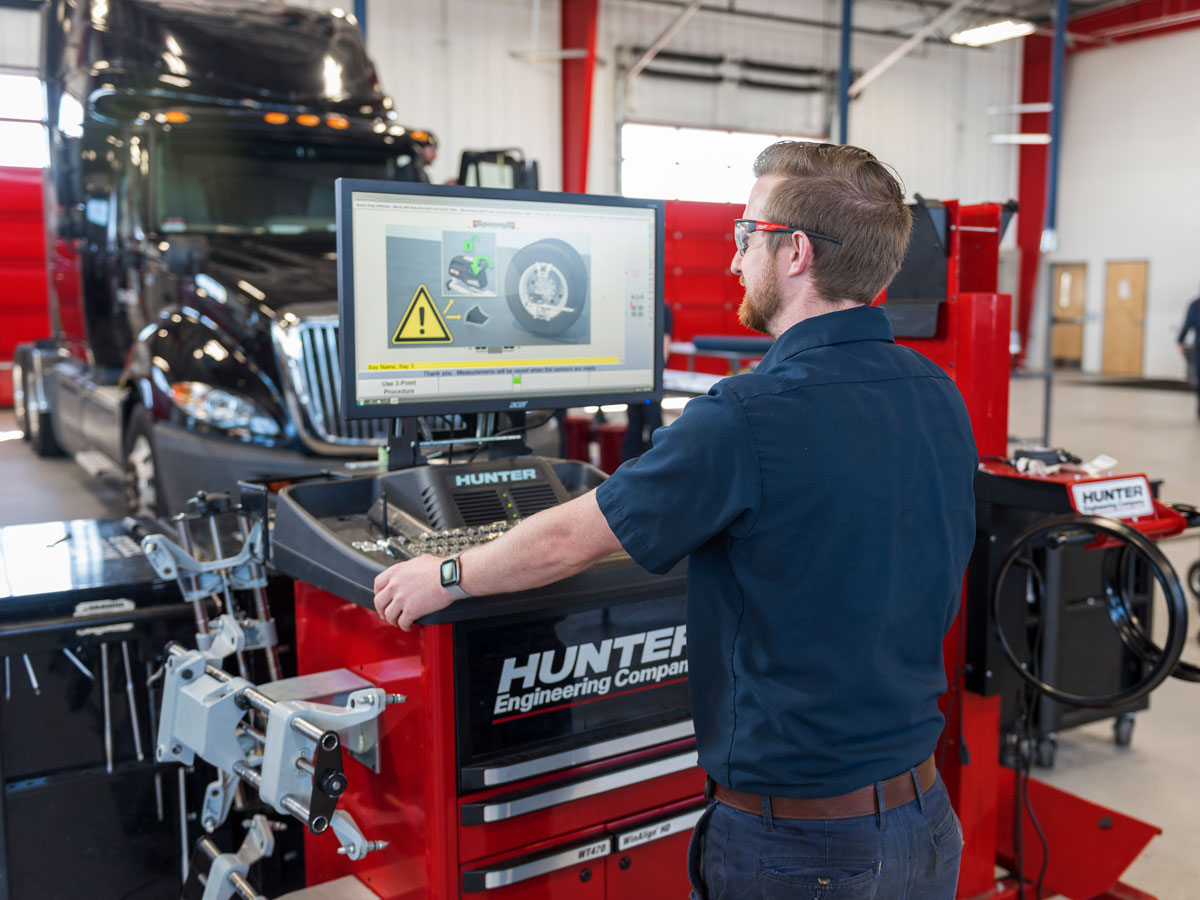 Alignment Lift Racks
Reach new levels in your truck alignment service
Hunter's 35,000-lb. capacity alignment lift is built tough for heavy-duty truck service.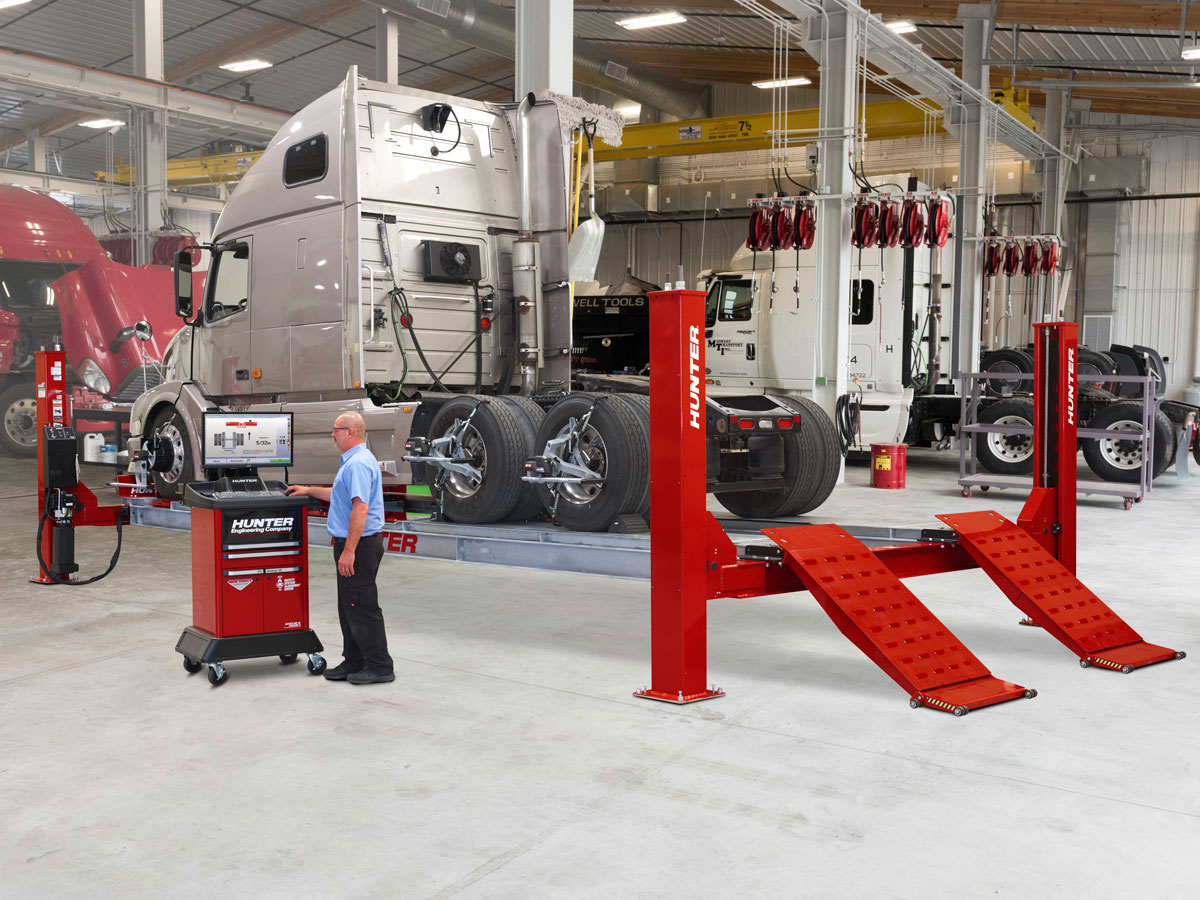 HD Elite™ Wheel Balancing
Eliminate vibrations in truck wheel assemblies
Measure and correct ForceMatch® in truck assemblies with minimal experience required.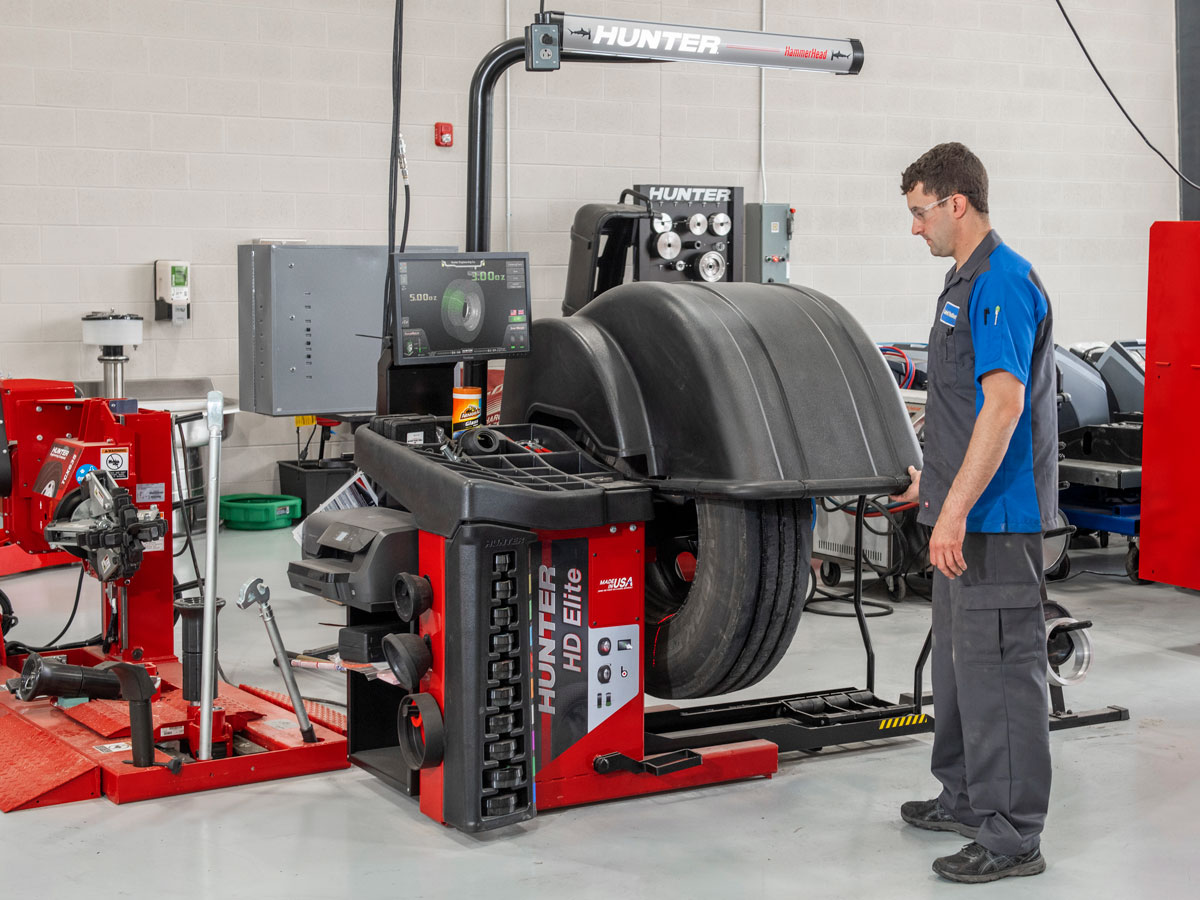 Heavy-Duty Tire Changing
Put the machine to work, not your back
Easily change truck tires with little effort and a lot of safety.