Hunter Quick Check® Commercial
Quick Check® Commercial
Instant, unmanned inspection for heavy-duty dealers, repair shops and fleets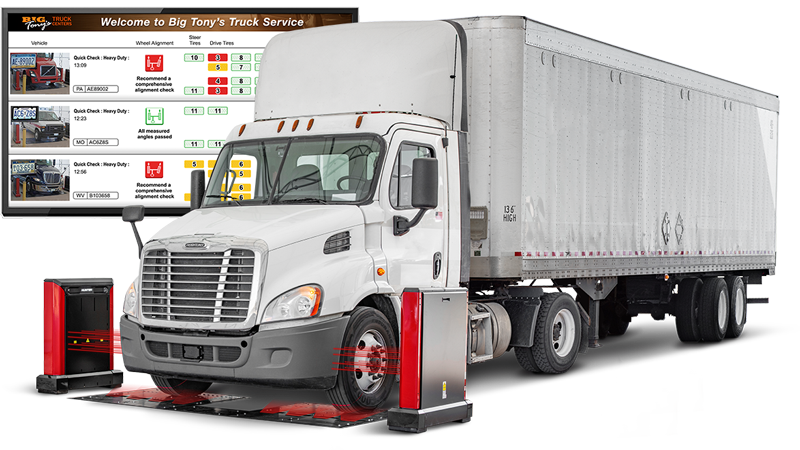 Fleet Operators
Take control of your fleet
Return on Investment
Invest in your fleet's longevity
Over the course of 5 million miles, a fleet with properly aligned wheels will save approximately $60,000 in fuel and 18 million miles of tire life.
Service Businesses
Scan every vehicle, uncover every opportunity
Return on Investment
Speed up your equipment ROI
Scanning every axle and tire coming into your shop allows your alignment equipment and techs to keep profitability.
Opportunities
Scan every vehicle, uncover every opportunity
Inspect alignment angles and tire health on any vehicle.
See actionable results automatically displayed.
Fuel and Tire
Use less fuel. Replace less tires. Increase safety.
Misalignment wastes fuel and causes tires to wear out faster.
Correcting alignment issues can increase fuel efficiency 2% and extend tire life by 20%.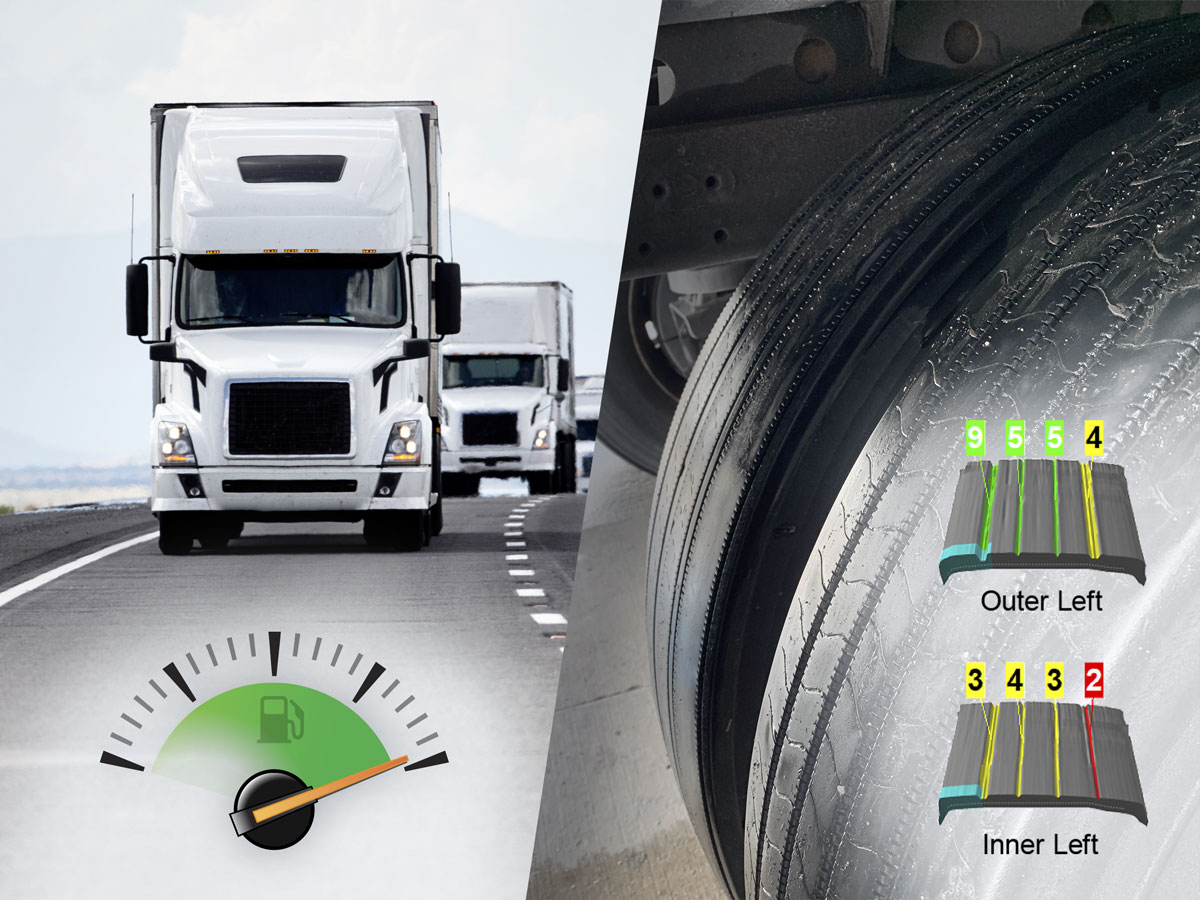 HunterNet® 2 Connectivity
Track your data in real time
Track your fleet data and gain real insight into the status of all your veicles.
Set goals, ensure accountability, and boost productivity.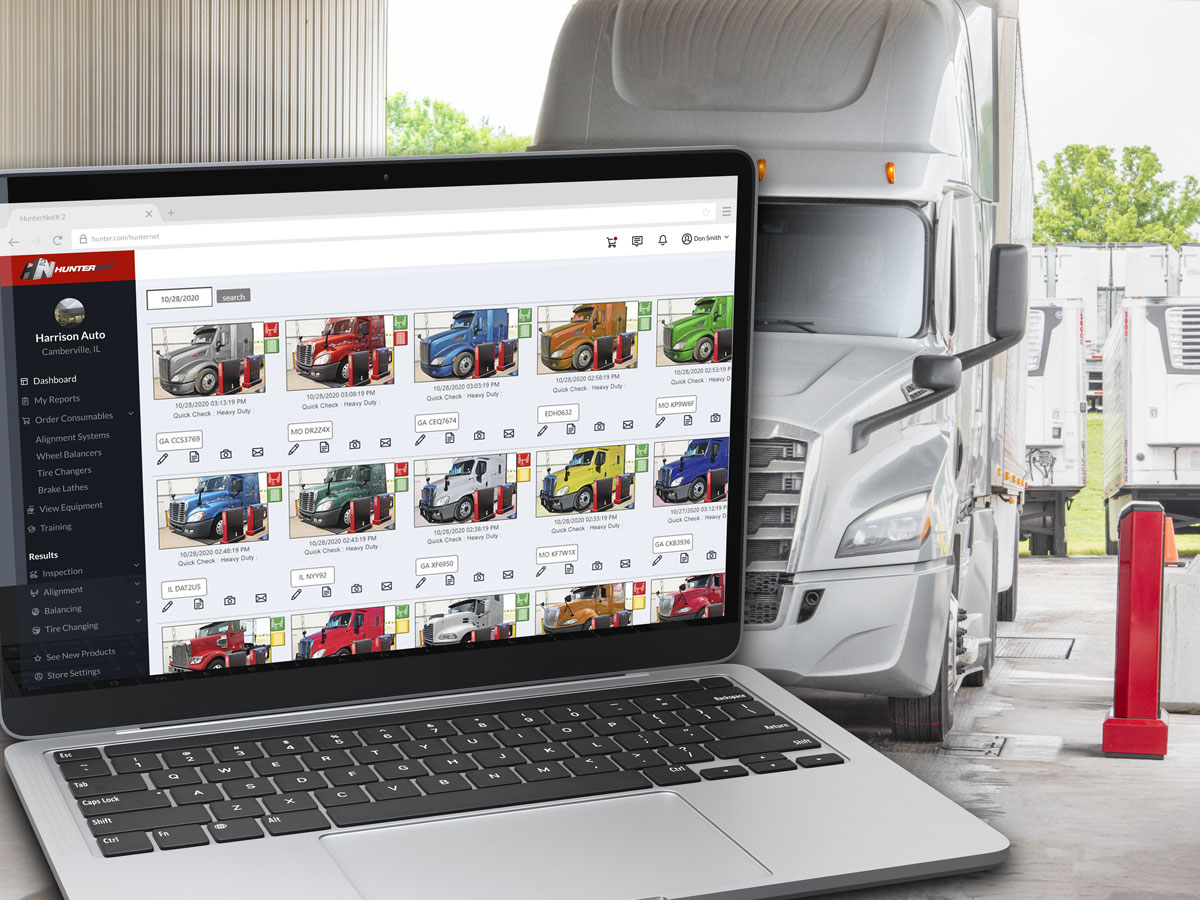 Technology
Unmanned, immediate truck measurements
Edge-to-edge tire scanning reveals actual tire health.
Optical and laser sensors scan camber, total toe and scrub by taking 16 measurements per tire.