Hunter Wheel Service Training
Hunter Service Training
Develop the skills and knowledge to excel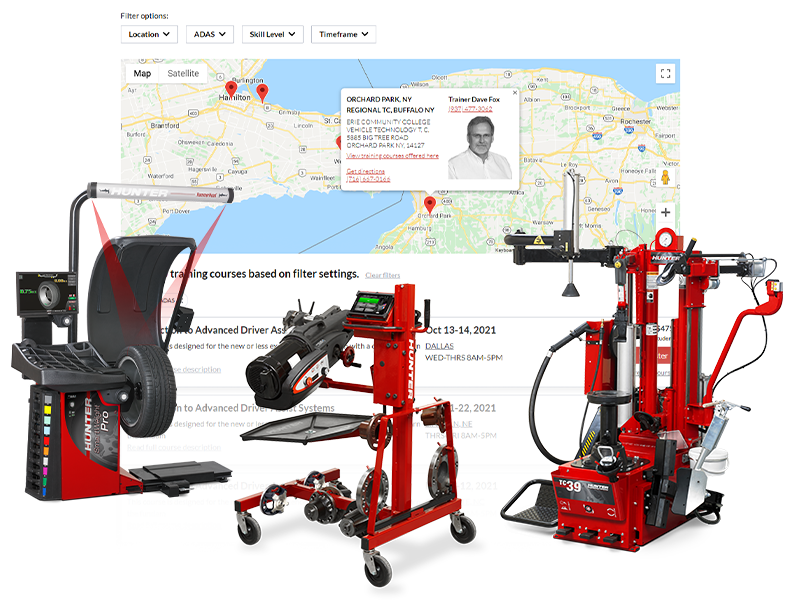 Find Classes
Locate training classes near you
Hunter offers variety of classroom and hands-on sessions led by ASE-certified trainers to develop your skills.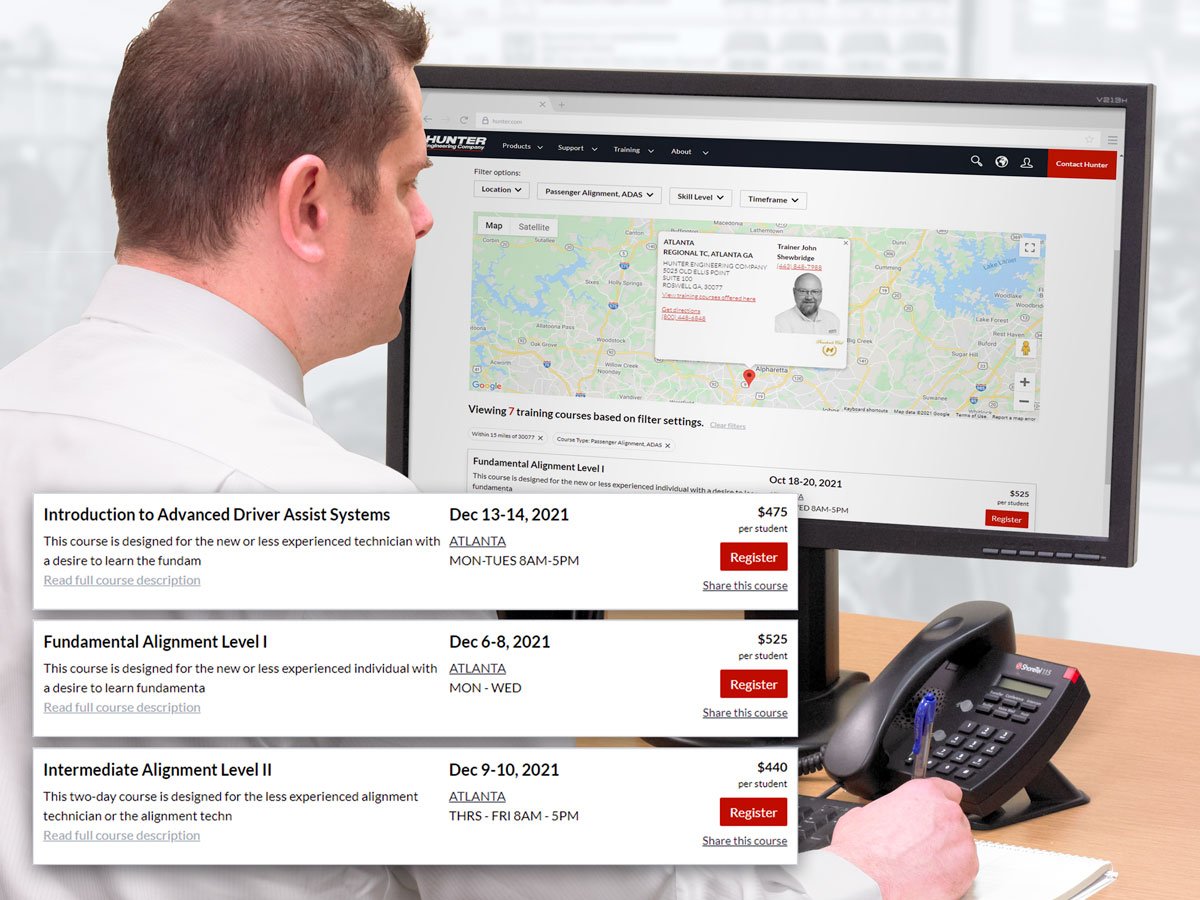 Hunter Learning Channel
Watch detailed product instructions and how-tos for common solutions
Videos led by the experts at Hunter demonstrate how to use Hunter equipment and industry tips and tricks.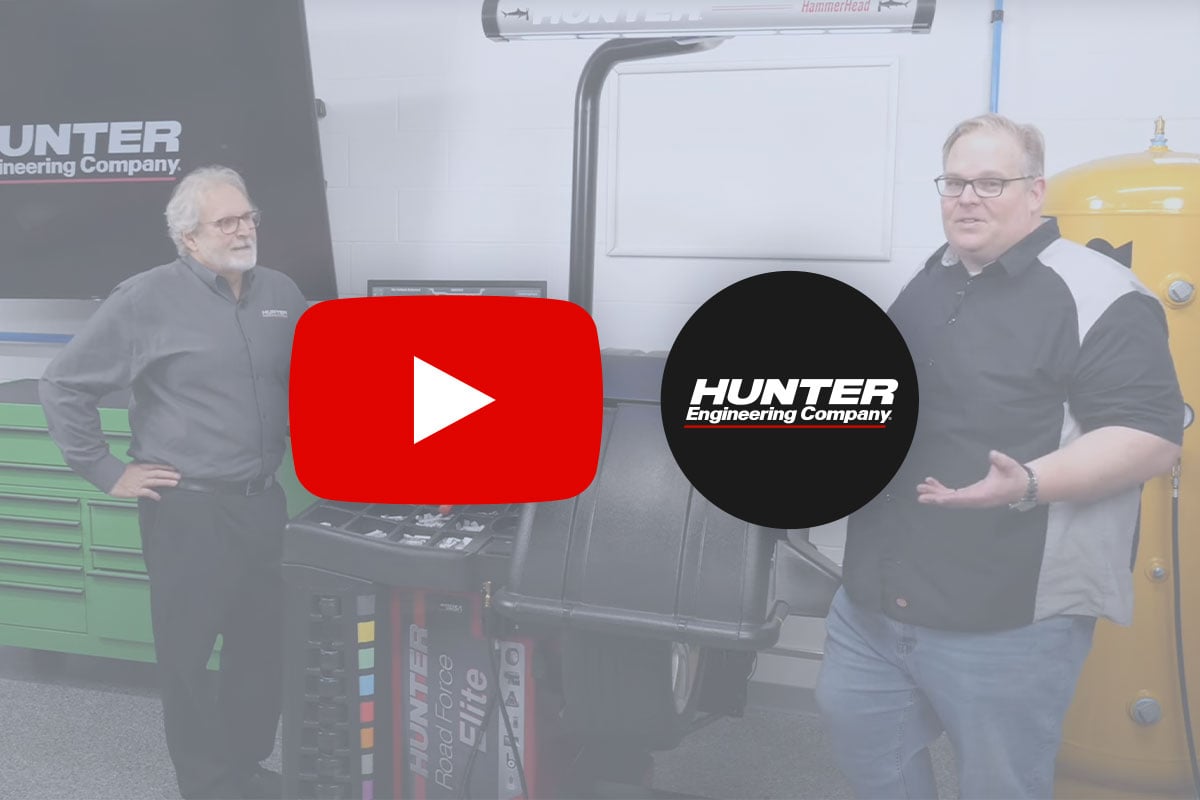 Hunter University
Online learning designed for all student levels
Hunter University allows you to train at your own pace.