Get a free quote or on-site demo
General information & questions
What Hunter users are saying
Belgium's Pneu Express allows Hunter equipment to "happen all by itself"
Hunter equipment is designed to save labor, freeing up techs to boost productivity with strong efficiency, speed and precision, Pneu Express CEO Sebastien Danneels sums up his shop's experience with Hunter this way: "The advantage of working with Hunter equipment is the reliability of the machines."
Hunter equipment provides "amazing results" for Aston Martin Brussels
Placing high importance on efficiency and reliability, Aston Martin found what it was looking for in Hunter Engineering equipment. There wasn't much drama when manager Freddy Loix was considering which tire and wheel service equipment would best bit Aston Martin Brussels.
At Nicaragua's Vulcanizadora Rapida El Chele, it's all good with Hunter equipment
"I recommend Hunter," says owner Alan Lopez, "because they have given me great results by increasing my sales."
The value proposition for Hunter Engineering equipment at Autoservicio Vulcanizadora Rapida El Chele in Nicaragua is simple, Alan Lopez says.
Hunter alignment technology delivers accuracy and confidence for Nicaragua's Grupo Q Workshops
Alfonso Cardenas is responsible for alignment and balancing at Nicaragua's Grupo Q Workshops, and he's glad he is. "Thanks to the acquisition of the new Hunter aligner, our company has improved its service and meeting our customers' demands,"
Hunter equipment speeds work up for Guatemala's ServiMotor
We decided to use the Hunter brand, because besides making our work easier, it's guaranteed and trustworthy equipment.
Hunter equipment meets client standards at Guatemala's Centro de Servicio Automotriz
The team at Guatemala's Centro de Servicio Automotriz agreed that the Hunter brand was worth researching, says manager Vicente Corazon. What they found was a high degree of "sophistication," so as a work team "we decided on Hunter for its capacity and cutting-edge technology."
Trucking Services in Guatemala measures Hunter's value by customer satisfaction
Hunter equipment is a key component in helping Trucking Services deliver quality at an affordable price while providing one-stop service.
Hunter equipment allows Australia's Bump Shop to handle modern vehicles
Chris Patel describes Australia's Bump Shop as a panel shop that specializes in collision damage. Upgrading to a Hawkeye Elite® alignment system paid dividends in multiple way, he says. "The Hawkeye Elite® has improved our efficiency, because it's a lot easier to use and we can do a lot more of the modern cars we get nowadays."
"Hunter kept coming up number one" for Australia's Nudgee Automotive
When Nudgee owner Gary Homan was looking for an efficient and reliable alignment system, the choice was quickly made for him. "I kept looking around, and Hunter kept coming up number one," he says.
Kuwait's Speedmate believes Hunter equipment defines quality service
Speedmate Service Center is known for providing high-quality, bumper-to-bumper service for its customers, says service manager Sunil Kannadipurath.
K.E.I. Brno utilizes unmanned inspection as marketing tool in Czech Republic
Hunter Engineering's Quick Check® Drive unmanned inspection system allows shops like K.E.I. to separate from the competition and act on every opportunity to increase tire and alignment sales.
Pals Tyres triples down on Hunter wheel and tire equipment
Service and tires center Pals Tyres found Hunter Engineering and its distributor Madhus Garage Equipment to be the partners they were looking for.
Servicentro Moligas
Servicentro Moligas of San Ramon, Costa Rica has been in business for 13 years, with the past six as a solid Hunter customer. This versatile shop does a bit of everything, including tires, lubrication and suspension work, as well sell gasoline and car washes. 
Chennai's V.S. Enterprises
Tire dealer V.S. Enterprises prides itself on providing its customers with a complete service experience. Hunter equipment helps get them in and out as quickly as possible.
Najera Alineado treats the problem, not the symptom, with Hunter alignment equipment
As a shop specializing in alignments, Ivan Najera of Costa Rica's Najera Alineado & Tramado knows he needs specialized equipment. "We need something that identifies certain problems, factors and conditions by measuring the entire geometry of the vehicle," he says. "We need to make an efficient diagnosis."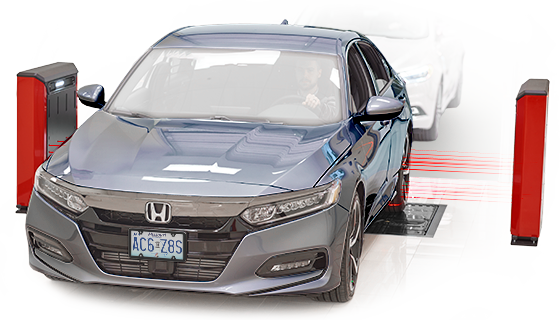 Quick Check Drive® is driven towards profits
---
Generate more opportunities and greater profits through autonomous inspection technology.
View your profit potential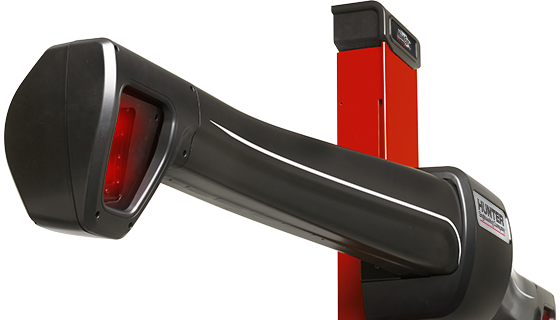 The eyes of your shop
---
HawkEye Elite®'s high-resolution cameras see each individual wheel target in a 3D space for the most accurate alignment measurements in the industry.
Increase your alignment productivity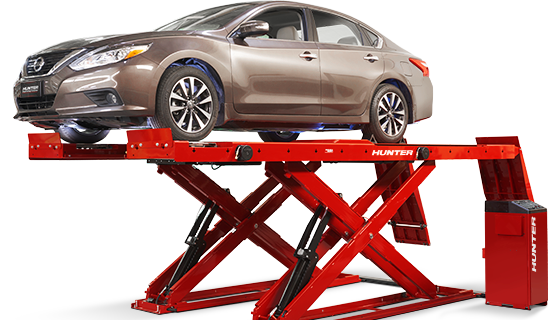 Take your service to new levels
---
Hunter's RX Scissor Alignment Lifts have the best-in-class drive-on and raise heights.
See how it fits in your shop