How to find the right wheel alignment machine for your shop
Choosing the best wheel alignment machine for your shop is an important decision. Below is a list of things to consider when researching pasenger vehicle and heavy duty alignment machines. When you are ready to learn more or want to see a Hunter alignment machine in action, you can reach out to your local Hunter team, who can provide detailed product information, on-site demos and pricing information.

OBD2 Interface
An increasing number of modern vehicles have steering angle sensor. These systems can be impacted by mechanical wheel alignment adjustments. Does the aligner you are considering allow you to meet these safety requirements?
Vehicle Protection
Does the equipment protect the wheel and rest of the vehicle from damage? Can it handle the range of vehicles you will see in your facility?
Vehicle-Specific Procedures
Vehicle manufacturers have set specific alignment specifications for every vehicle. Ensure the aligner you choose knows what adjustments are available and guide the technician through the correct procedure for alignment adjustments.
Training Assistance
Even the most experienced technician may see unfamiliar vehicles at times. Knowing what adjustments are available and how to use them can save valuable time.
Software
Measuring camber, caster, & toe are important, but does the wheel alignment equipment you are considering feature any software tools to make common adjustments easier?
Efficiency
You only get paid for the wheel alignments you complete. While wheel aligners are designed to complete the job, some do it more efficiently than others. Consider time to complete an alignment and how that'll impact your bottom line.
Vehicle Manufacturer Approval
In the equipment world, vehicle manufacturers test equipment to ensure it is capable of measuring vehicles to the appropriate level of accuracy. Has the equipment been tested and approved by any third party, such as the vehicle manufacturers?
Service Support
Make sure the manufacturer supports their products in the field with a team of reliable service representatives.
ROI
Many times, a wheel alignment machine is the most expensive piece of equipment a shop purchases, but it can also have one of the fastest returns on investment. Consider the true time of return on investment that can be affected by many of the factors above.
Hunter Alignment Machines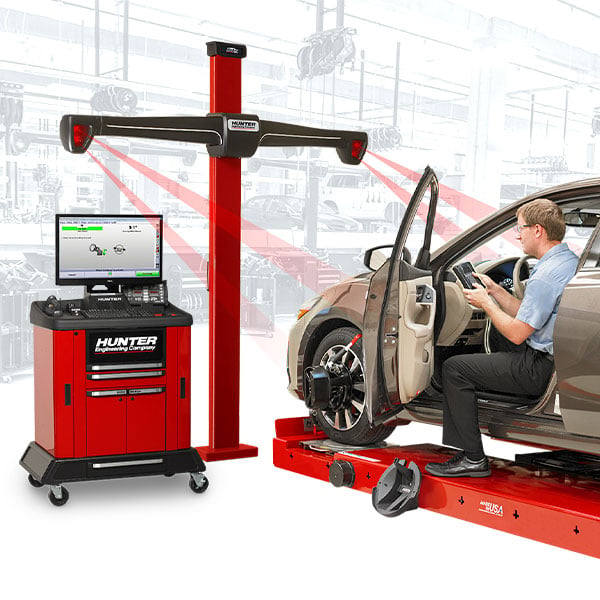 HawkEye Elite®
Higher productivity, higher profits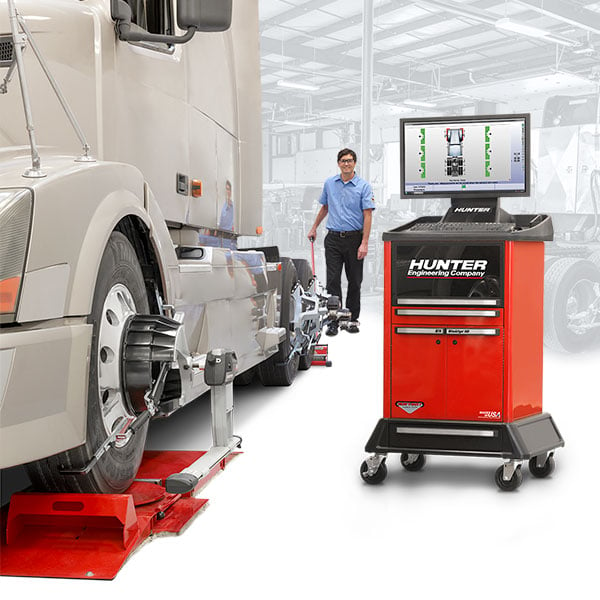 WinAlign® HD
Perform fast alignments for trucks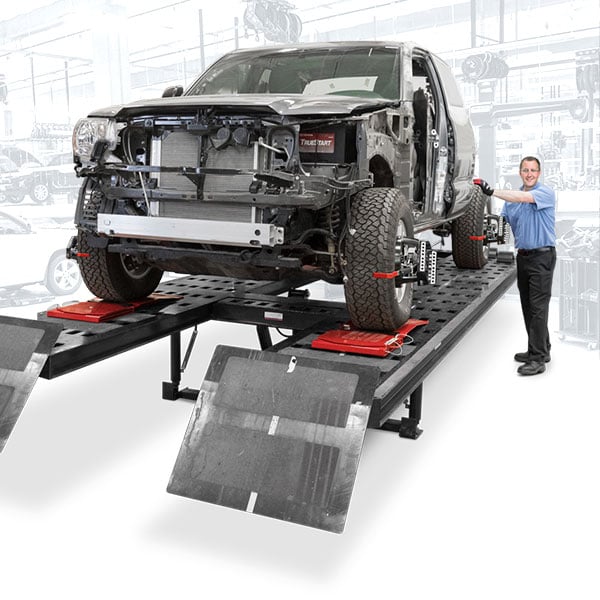 Collision Alignment
Reduce expenses and control turnaround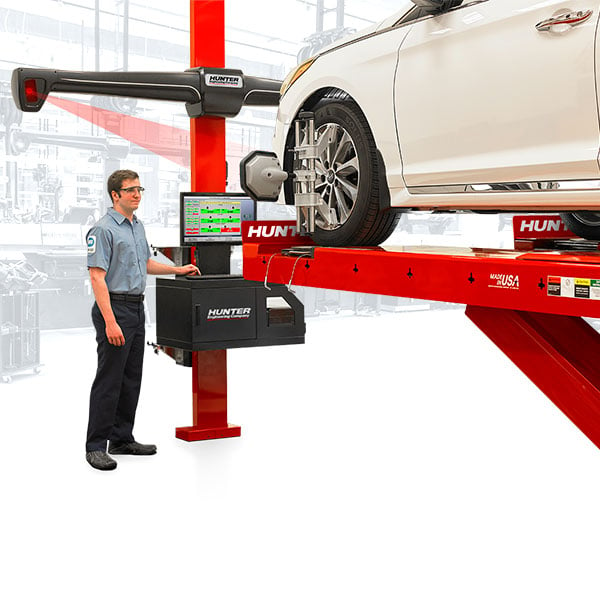 Standard Alignment
Simple operation, low cost of ownership