High-capacity alignment lift for commercial vehicles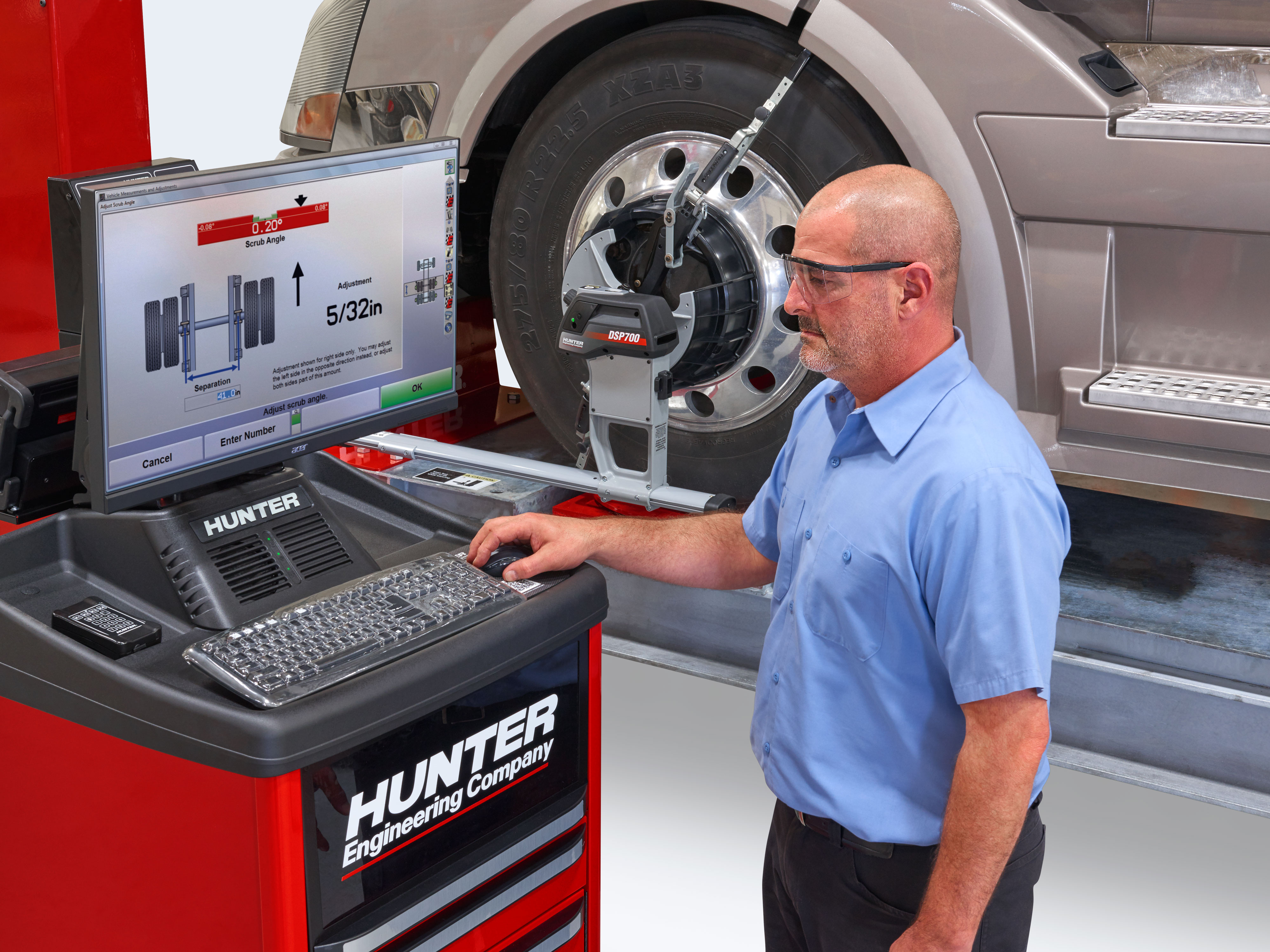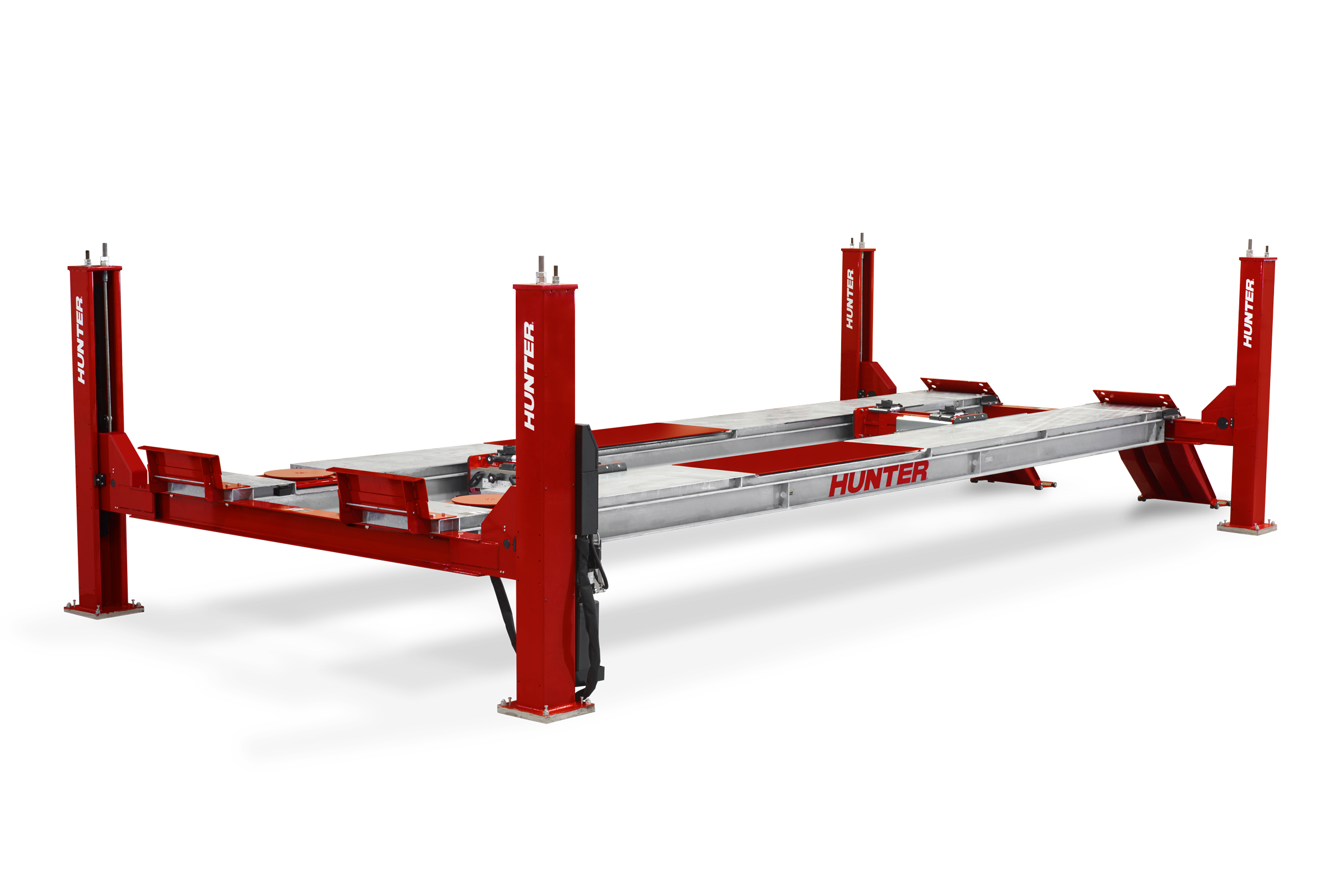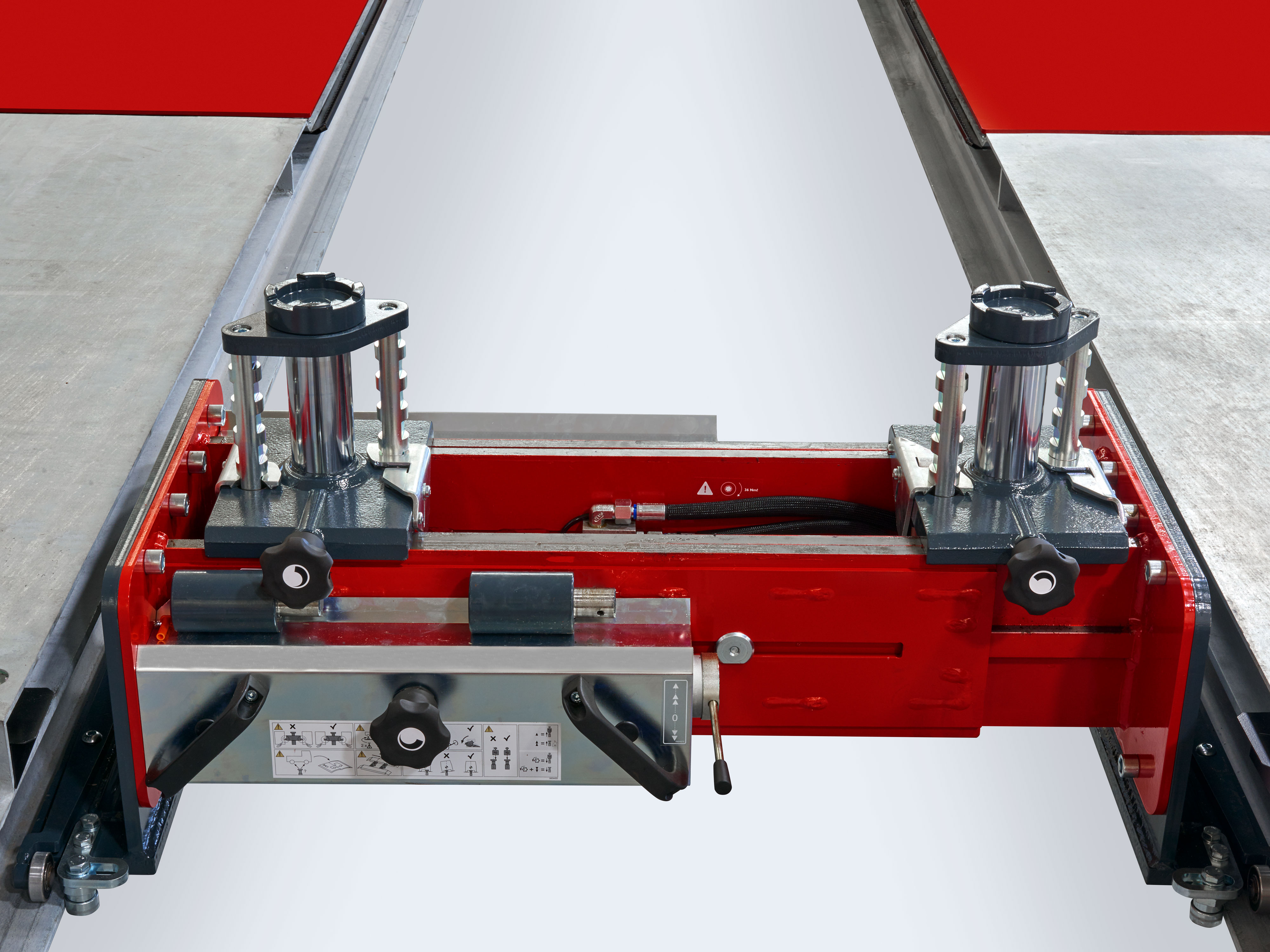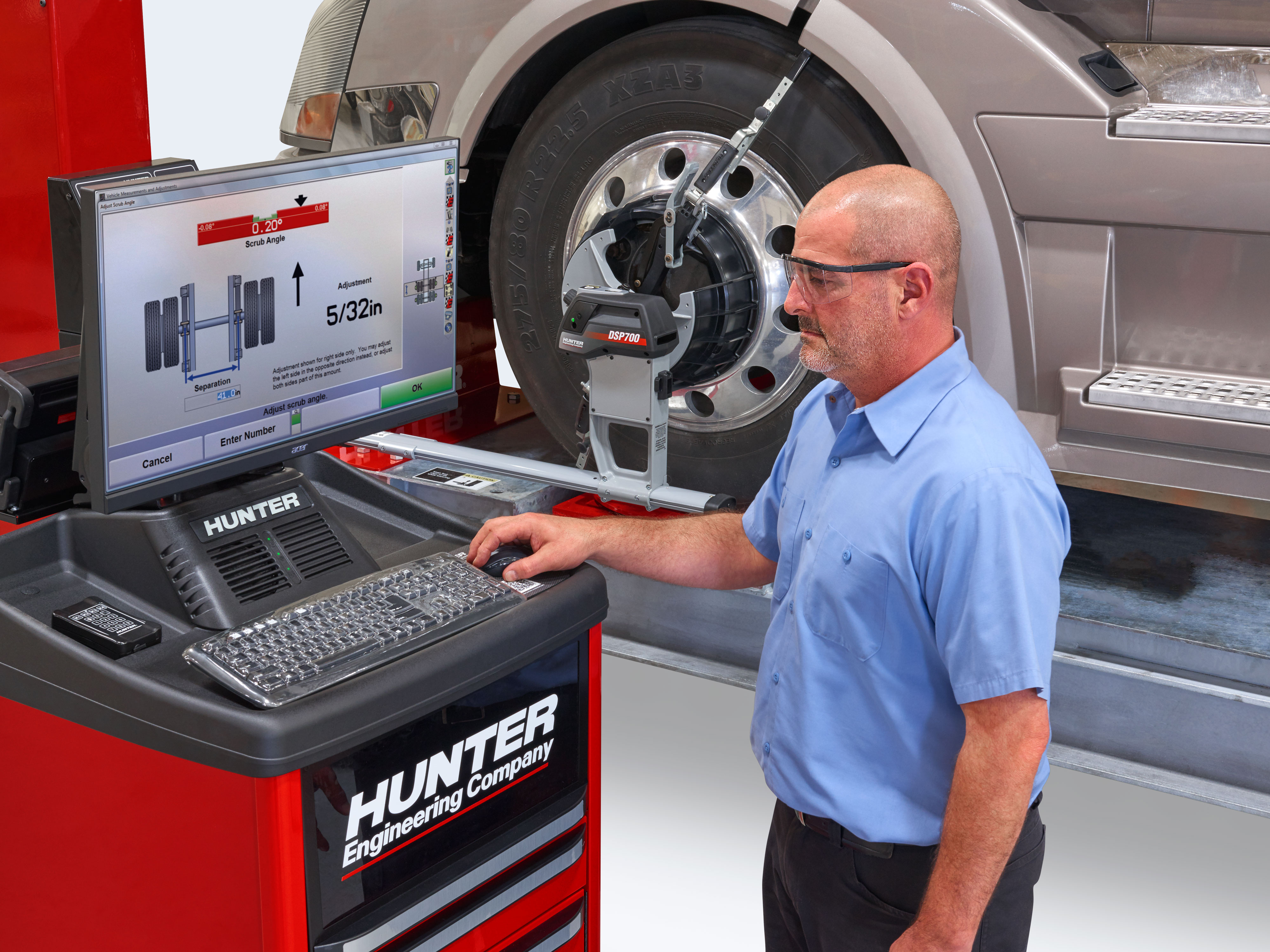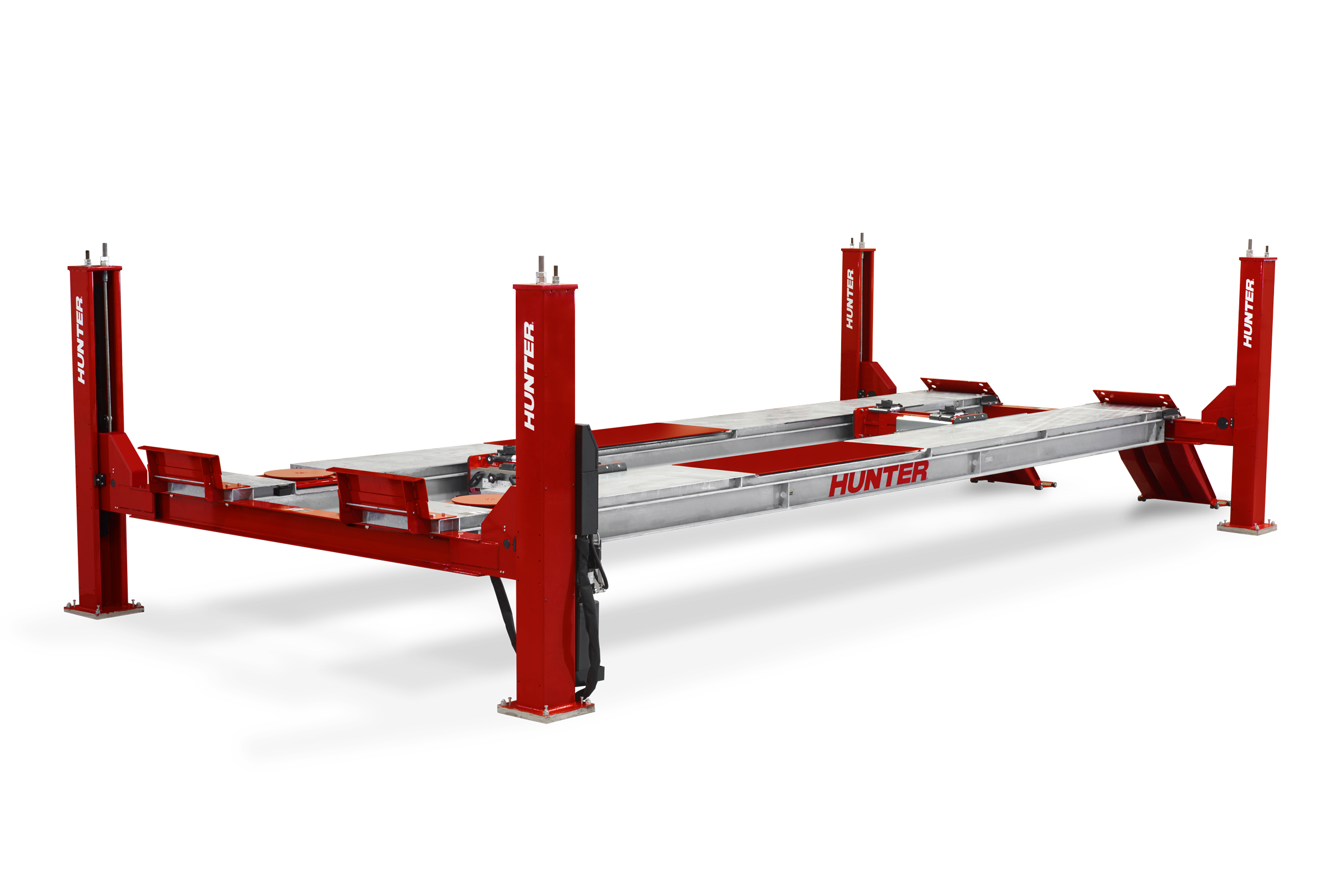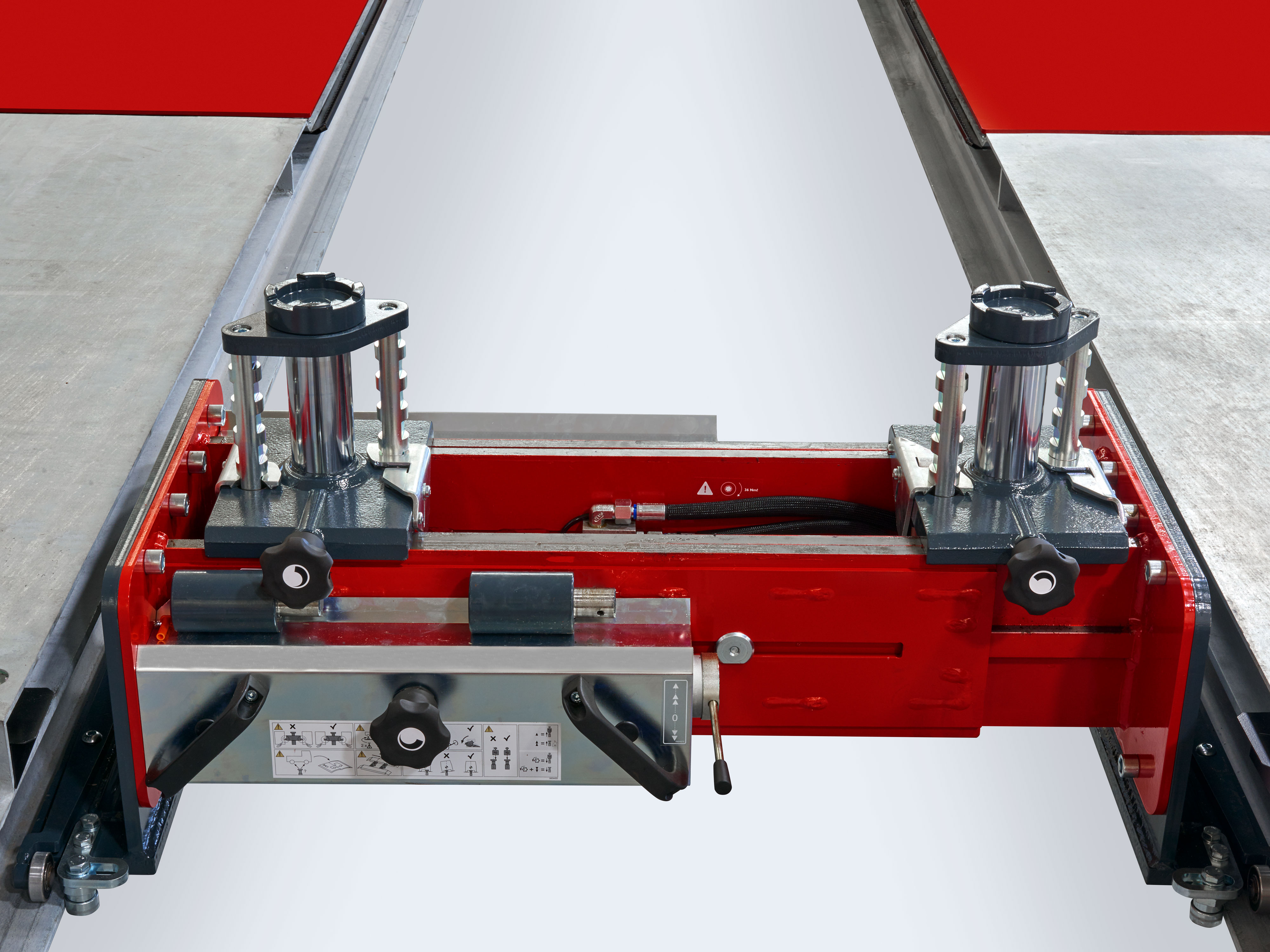 Heavy-Duty Four-Post Truck Lift
High-capacity alignment lift for commercial vehicles
Hunter's Heavy-Duty Four-Post semi and truck lift features a 15875 kg. lifting capacity and 7620 mm. alignment wheelbase capability. The galvanized runways offer the best in corrosion protection for your investment.
The lift comes alignment ready with turnplate pockets and slipplates for servicing standard vehicles. It can be equipped with optional Powerslide® and FIA turnplates and slipplates saving time by eliminating trips around the truck when locking and unlocking plates. The aligner can be connected to control all lock and unlock functions automatically.
Optional 9071 kg jacks and LED AlignLights can be added to make service easier and safer.
Features at-a-glance
Galvanized runways

PowerSlide-capable turnplates and slipplates

Powerful 9071 kg. jacks (optional)

LED lighting (optional)
Specifications at-a-glance
Capacity

Runway width

Alignment wheelbase

Service wheelbase
Product at-a-glance
15875 kg. Capacity
Galvanized 762 mm. wide runways
7620 mm. Alignment wheelbase
8128 mm. Service wheelbase
Built-in slipplates and turnplates for universal alignment capabilty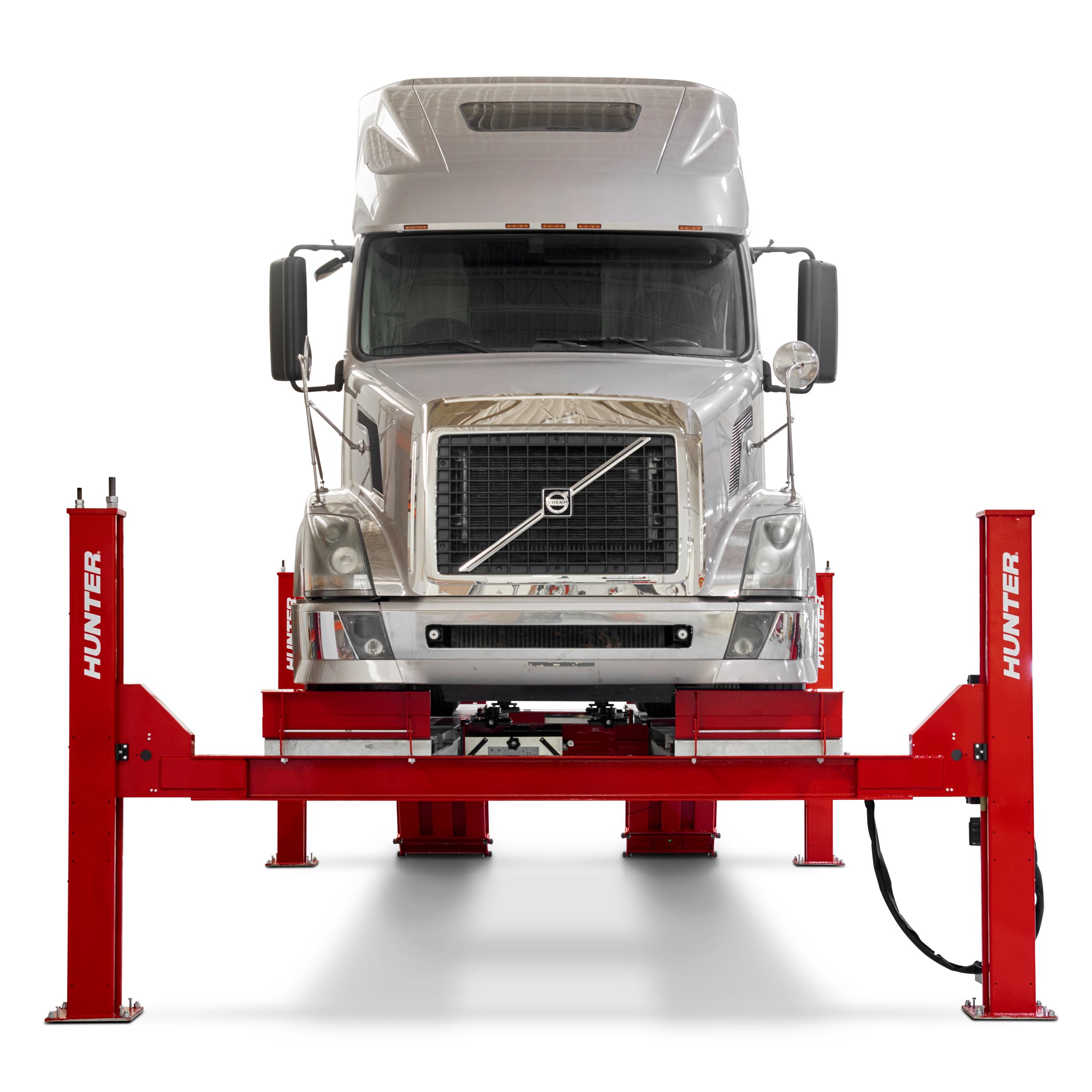 Make a stand in your alignment bay.
Wide runways
762 mm. extra-wide galvanized runways accommodate all vehicles. Align up to 7620 mm. wheelbases (8128 mm. service wheelbase).
High-capacity
Heavy-weight 15875 kg. lifting capacity is best-in-class.
Jacks
Include optional one or two 9071 kg. capacity hydraulic cylinder jacks to easily raise vehicles off runways.
Integrated controls
Convenient console featuring push-button functions give technicians full-control.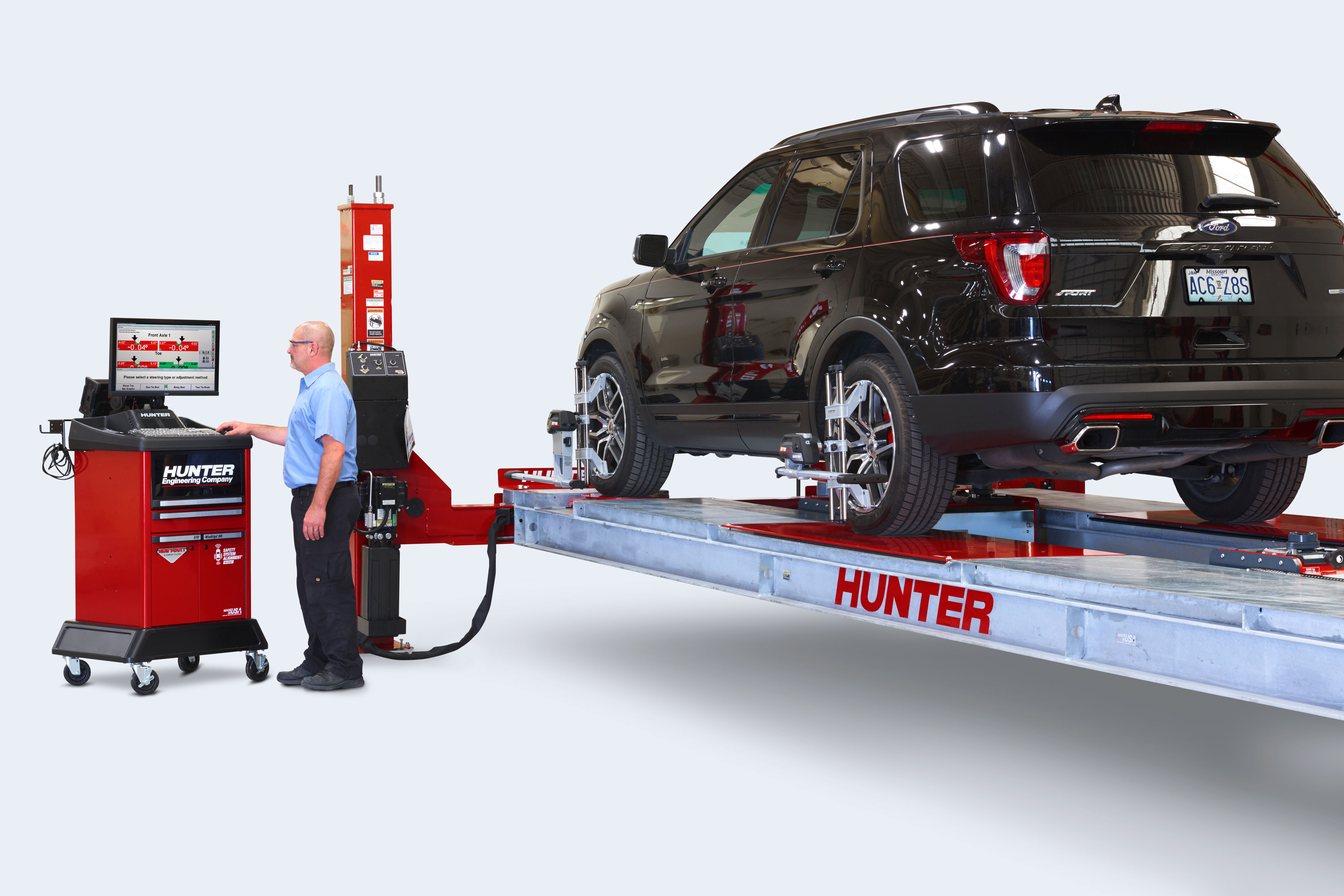 Light-duty application
---
Hunter's Heavy-Duty Four-Post comes alignment ready with turnplate pockets and slipplates for easily servicing standard vehicles as well.
Locks & pulleys
High-strength galvanized cables and 7 lock positions provide long, reliable life.
Louvered approach ramps
High-traction design prevents wheel spin – better than diamond plate or abrasive finish.
Tough umbilical covering
Protective cord covering prevents damage to air and hydraulic lines.
Built & installed locally
Designed & built in the USA, and installed locally by Hunter's highly-qualified service team.
Fully-Integrated Alignment (FIA)
Optional
Control PowerSlide® and raise/lower lift features from the aligner console
PowerSlide®
Optional
Eliminate struggle with turnplate pins. Turnplates and slipplates lock and unlock at the right time (with FIA).
AlignLights
Optional
See where you work. Lights shut off automatically when rack is lowered and turn on when raised.
See other shops using it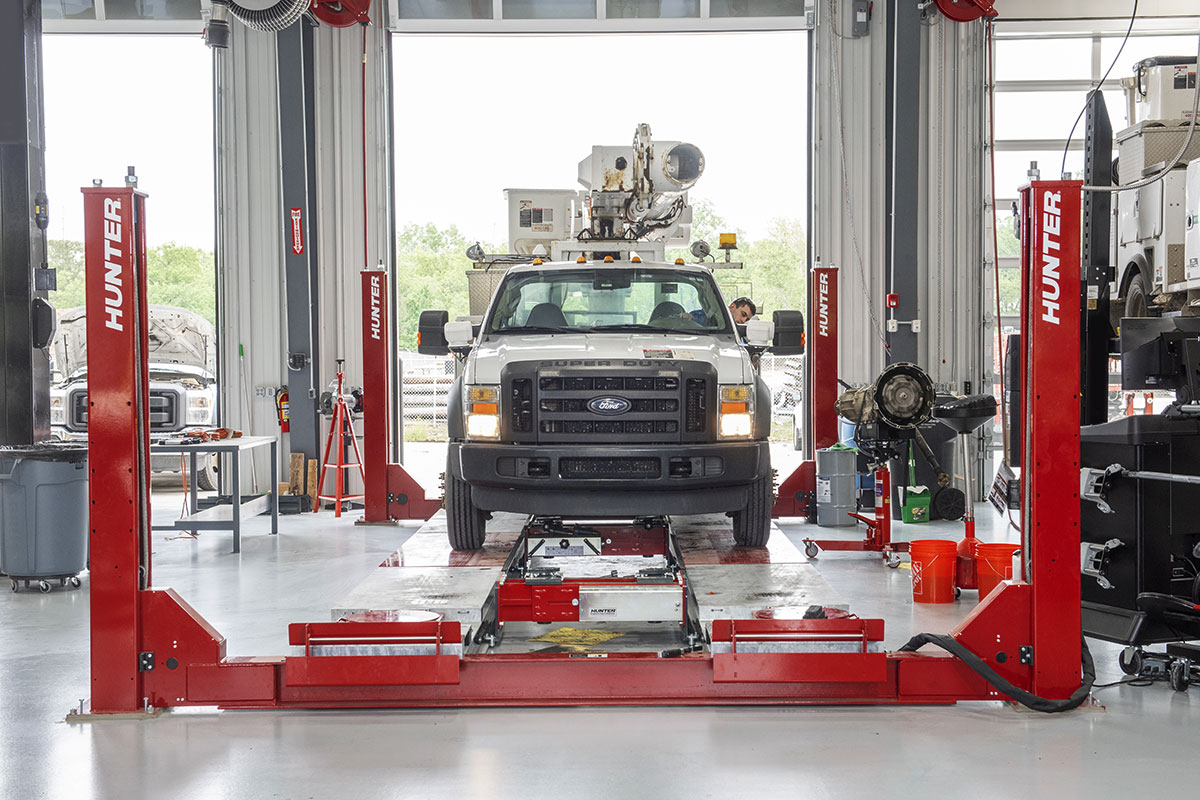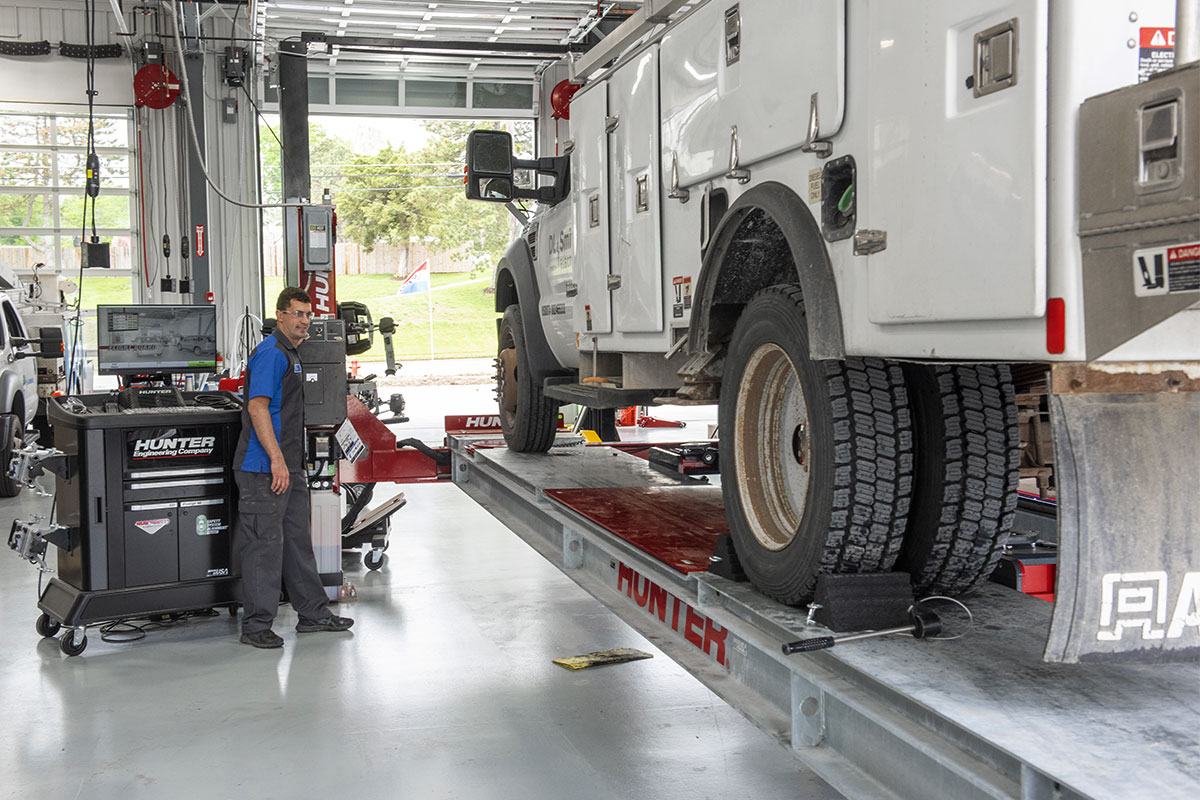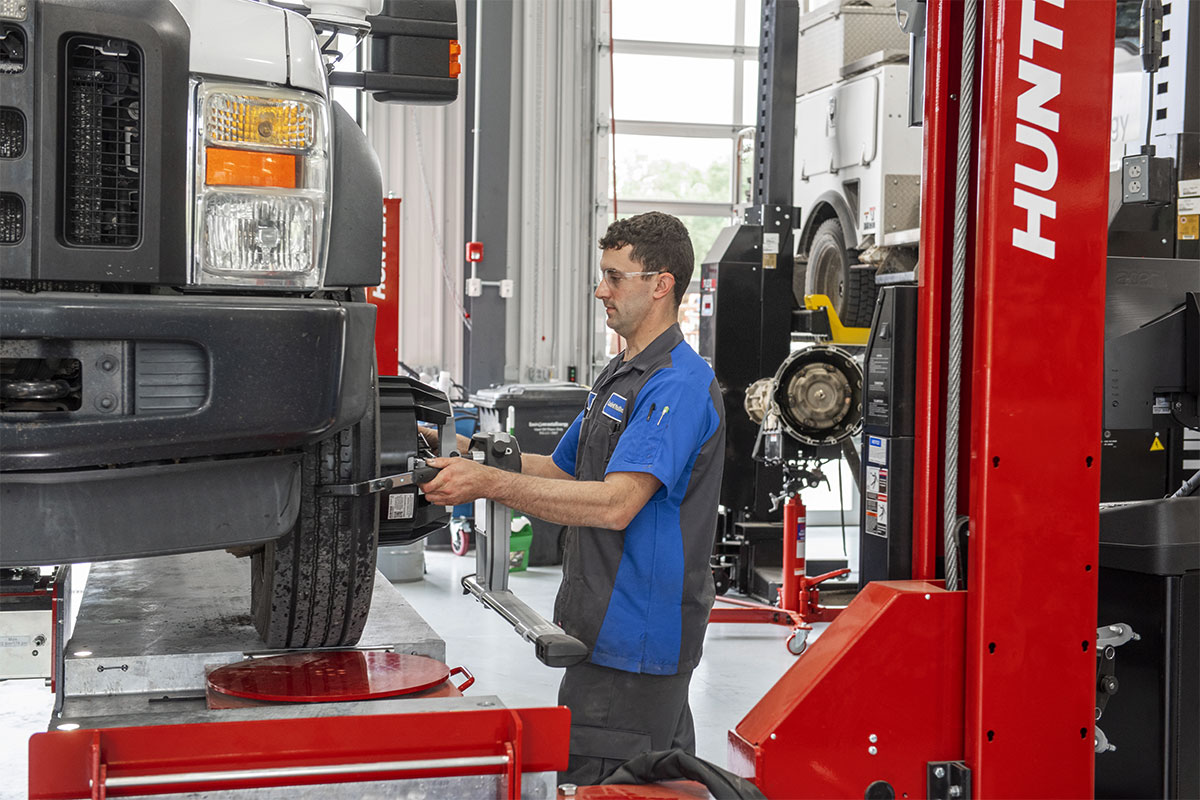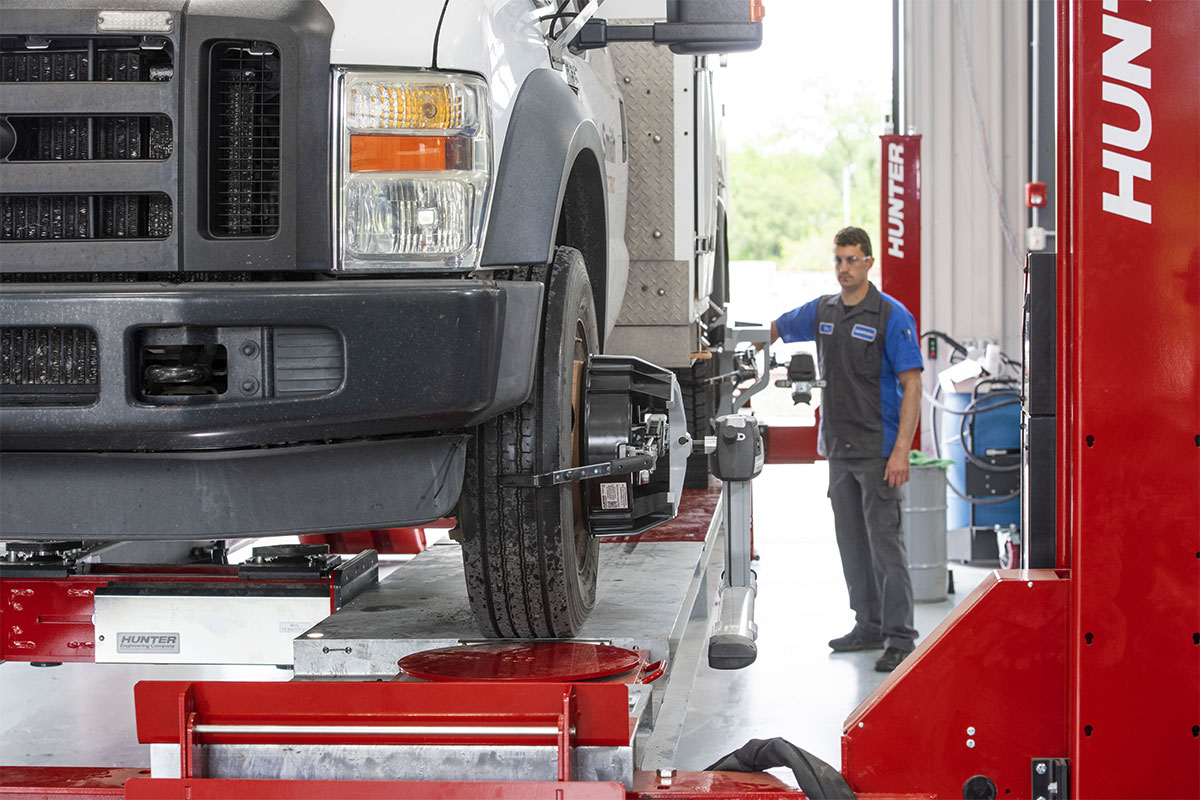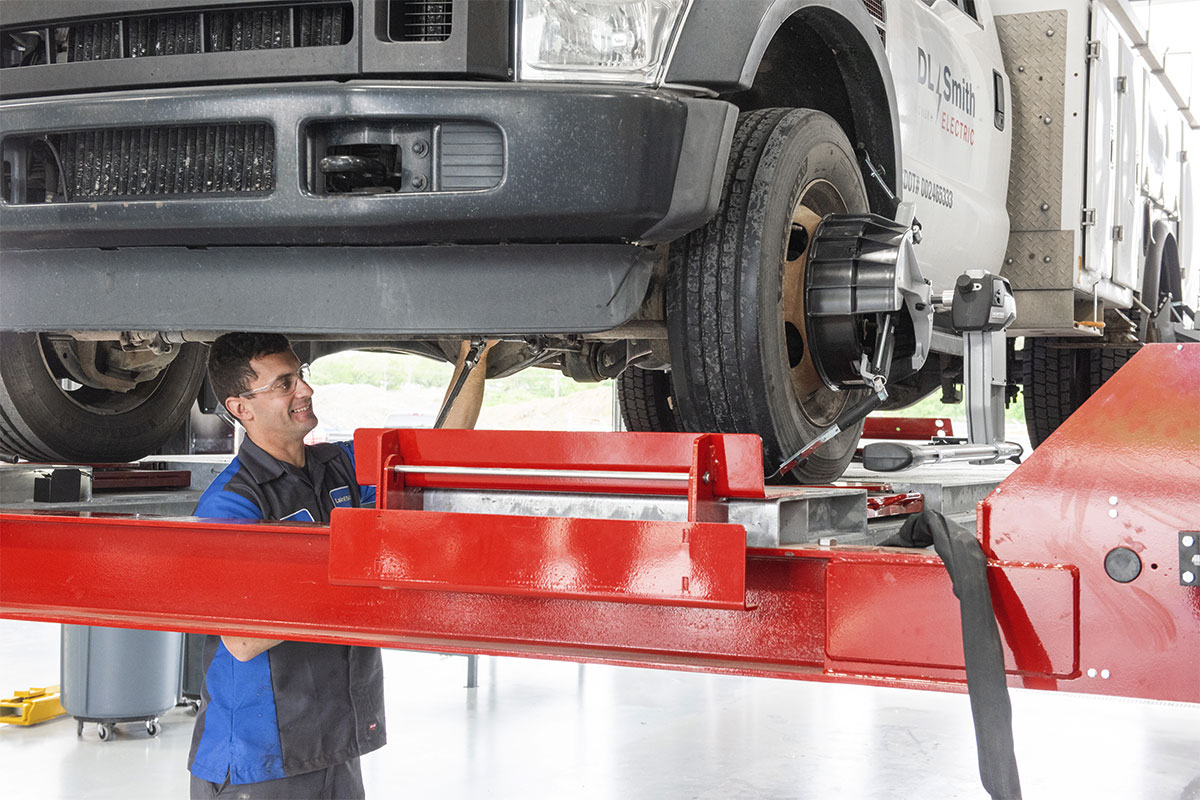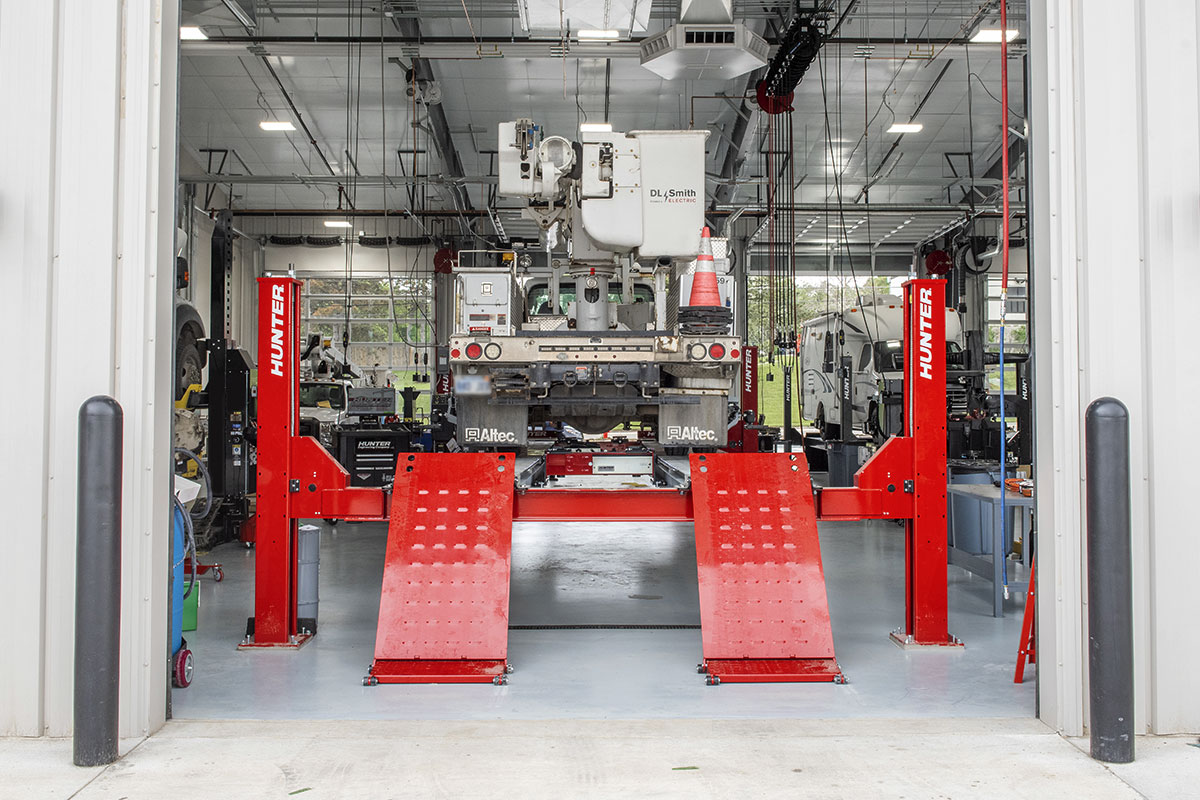 Invest in the four strongest posts in undertruck service.