Walk-around convenience plus high capacity
Hunter Alignment Pit Racks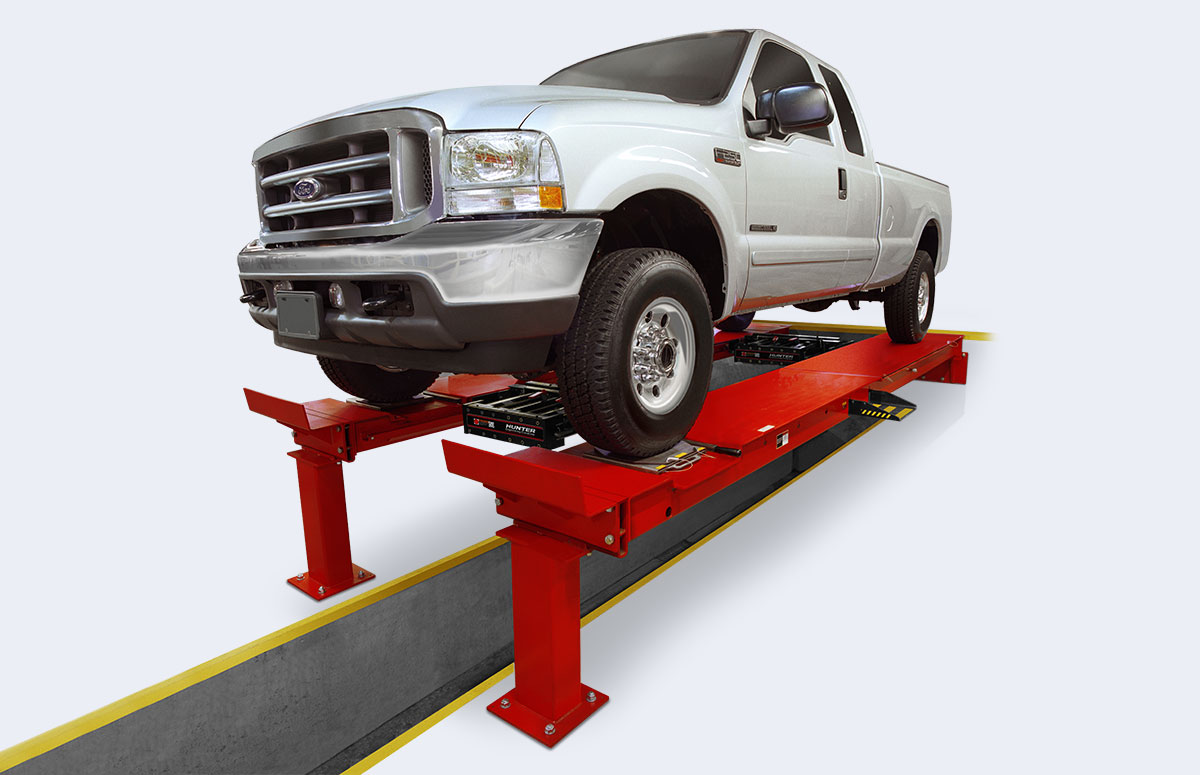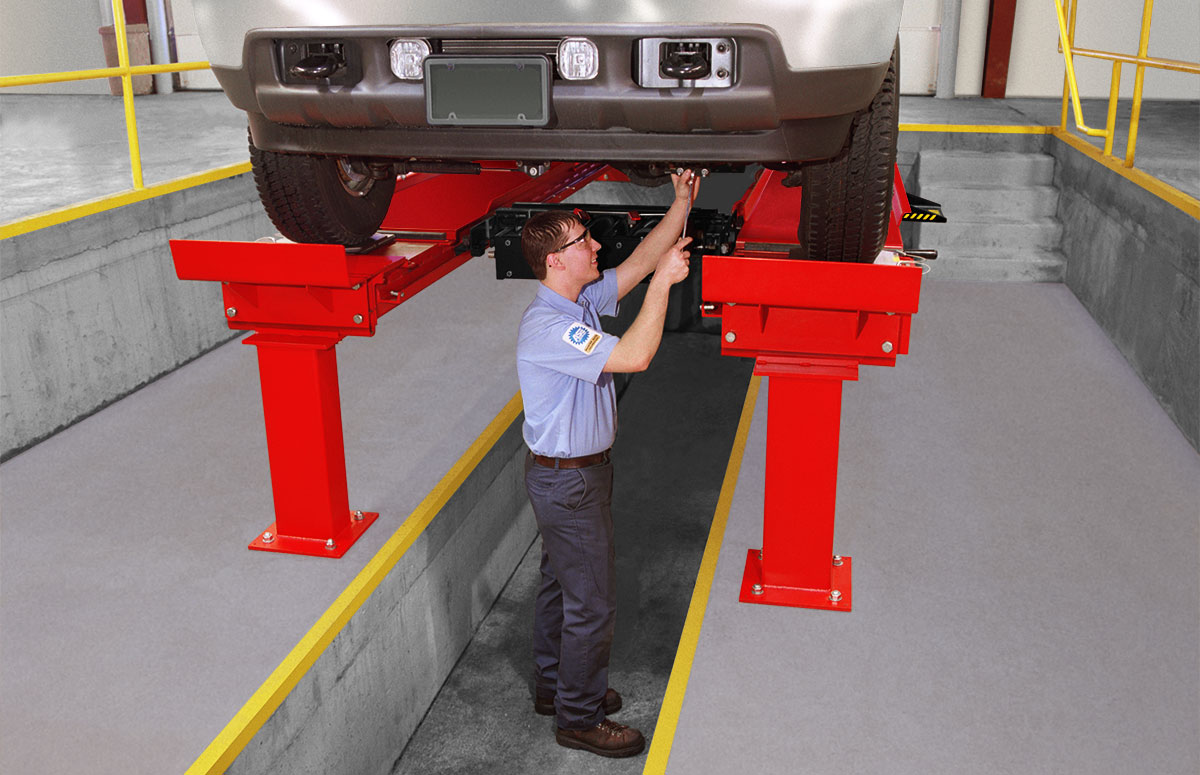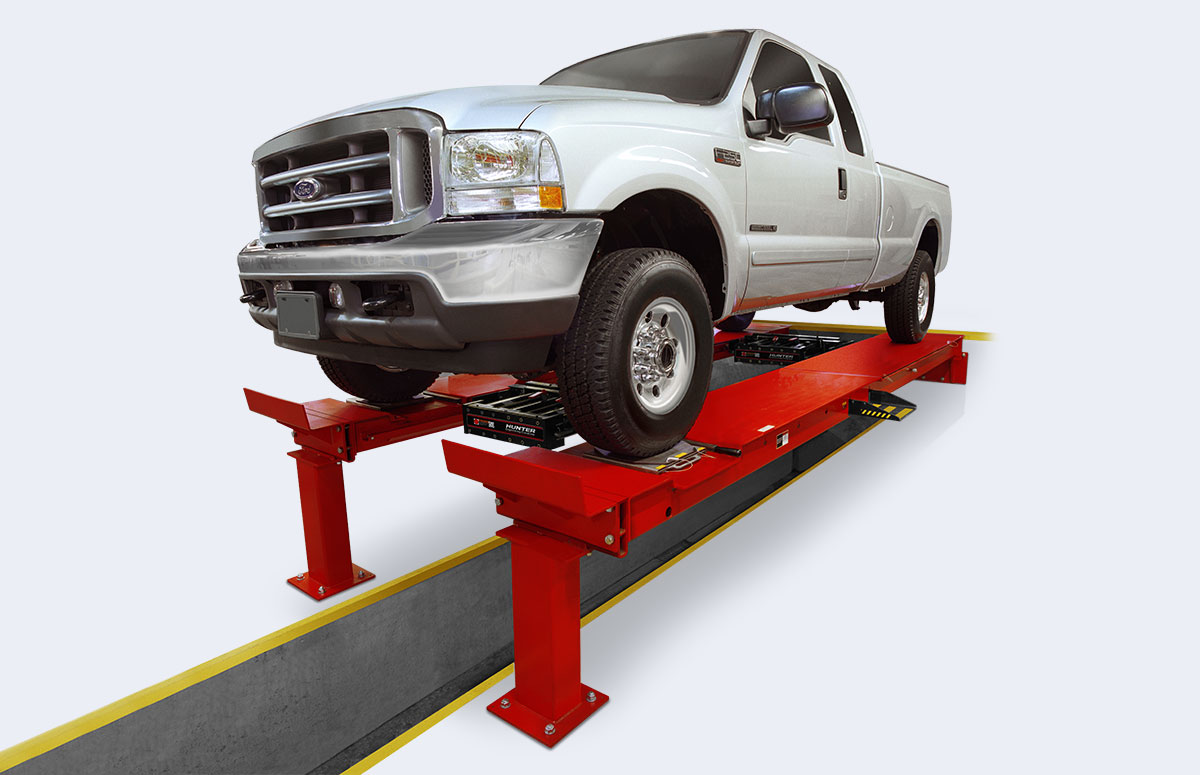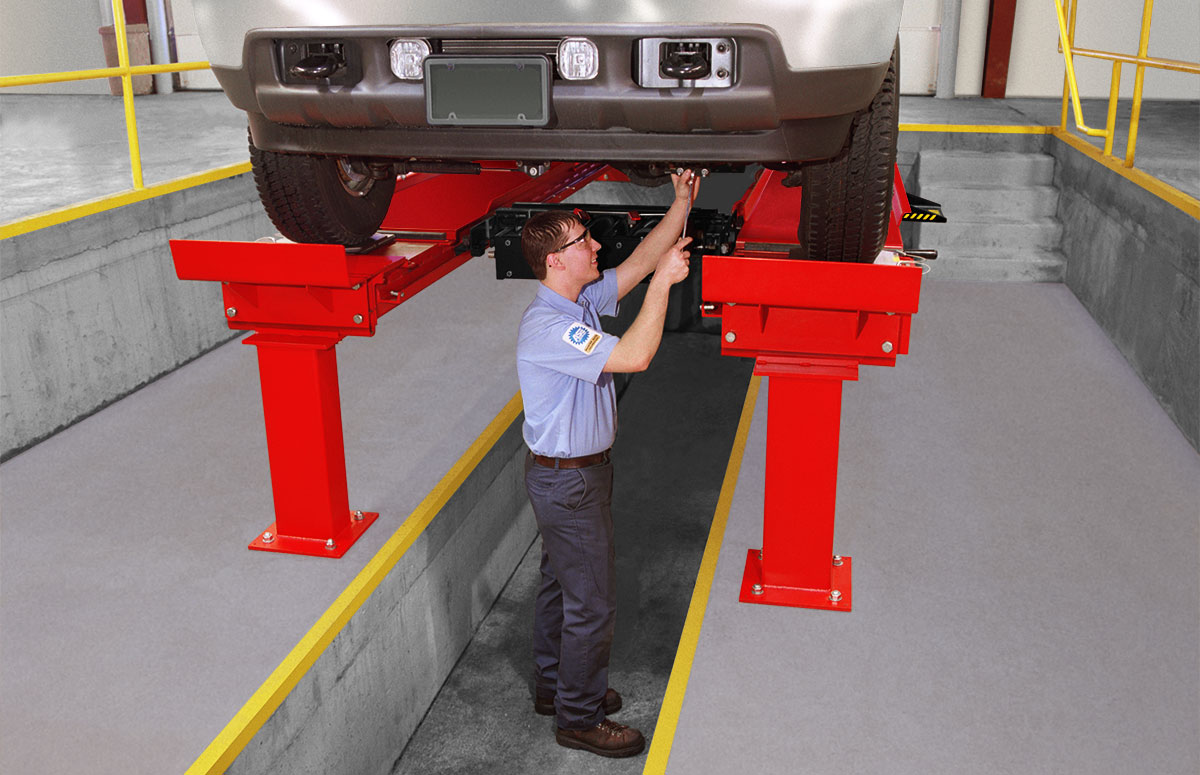 Alignment Pit Racks
Walk-around convenience plus high capacity
Hunter's pit racks are 8164 kg. capacity and provide feature two 4082 kg. capacity swing jack. 4-wheel alignment wheelbases up to 4013 mm. can be serviced. 2-wheel alignment wheelbases are limited only by the space behind the rack as rear axles can rest on approach concrete.
A deep center allows easy access underneath of vehicles, while a walk-around shallow pit provides easy use of alignment instrumentation.
Features at-a-glance
Wide runways ease service of large vehicles

Stainless steel turnplates standard

Built-in slipplates standard

36" (std), 30", or 24" depths available
Specifications at-a-glance
Capacity

Capacity jacks

Wide runways

Runway lengths available
Product family at-a-glance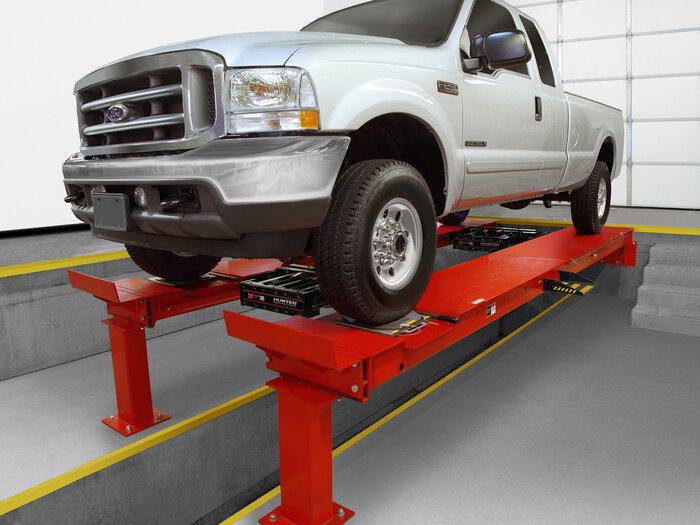 8164 kg. capacity
660 mm. wide runways
5664 mm. deck length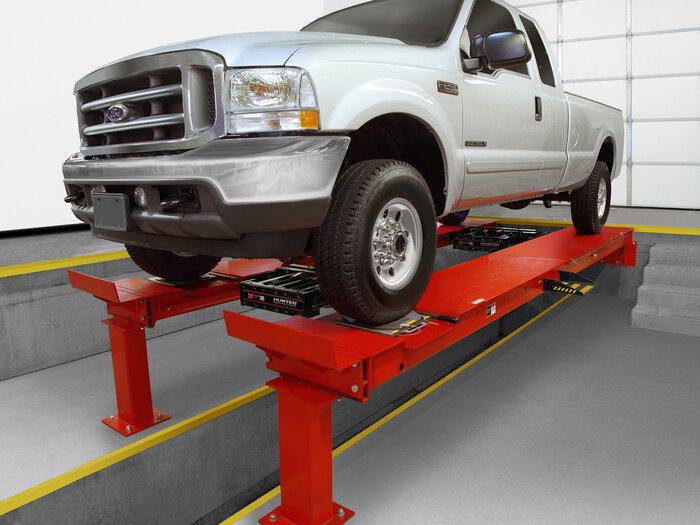 8164 kg. capacity
660 mm. wide runways
6489 mm. deck length
Walk-around pit
saves time spent raising and lowering lift
Wide vehicle coverage
8164 kg. capacity, 660 mm. wide runways, and up to 6489 mm. deck lengths, plus concrete allows the longest vehicles to be serviced.
Built-in slip plates
2235 mm. to 4013 mm. for 4-wheel alignments
Optional Powerslide
One touch locking and unlocking of turnplates and slipplates.
Swing Jack Equipped
Two 4082 kg. capacity swing-air jacks are standard
Air Line Kit
Air supply to jacks and auxiliary ports standard
Stainless Steel Turnplates
For a lifetime of easy and accurate alignments
Optional inflation station
Inflate all four tires to specification, at the same time.