Hunter wins two 2023 MOTOR Top 20 contest awards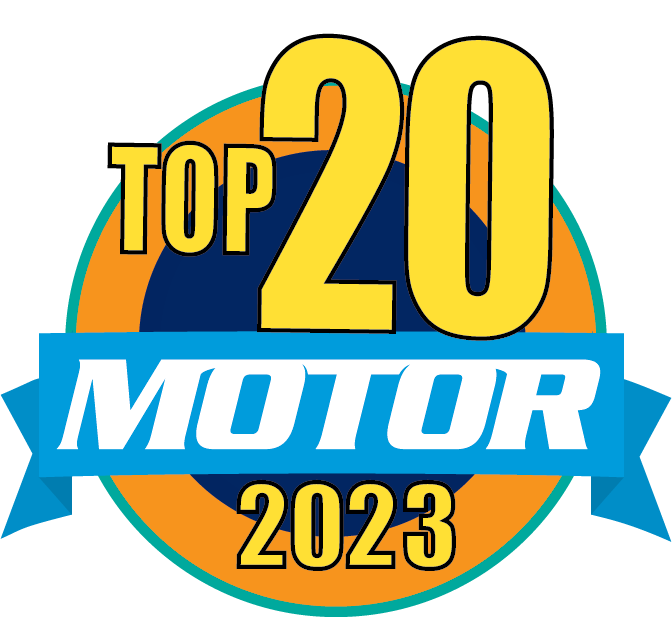 Hunter Engineering is pleased to announce it has been named the recipient of not one but two MOTOR Top 20 Awards.
For 2023, the honors come for the Maverick® tire changer, and the new Ultimate ADAS™ system.
"It's always gratifying to be named a winner in the MOTOR Top 20 contest, since products are voted on by fellow automotive industry professionals," said Pete Liebetreu, Hunter vice president of product management and marketing. "To be named winner of two awards in the same year is really a special honor."
The Maverick® is a premium center-clamp tire changer that shares many features with Hunter's standard-setting Revolution™ tire changer, but keeps the technician completely in charge with smooth and fully variable operation. The Maverick's proportional controls combine low-speed functionality with on-demand faster operation.
Ultimate ADAS™, introduced earlier this year to Honda and Acura dealerships, is an innovative system that eliminates error-prone manual layouts common to static ADAS calibrations, combining Hunter alignment technology with an efficient and easy-to-use guided target placement system for around-the-vehicle coverage.
Gimbal-mounted lasers are the key component, replacing the inexact guesswork of strings, plumb bobs and tape measures to cut setup time by 70 percent for some procedures.
"With the Maverick®, technicians who prefer a more hands-on approach to tire changing will enjoy the freedom to adapt the process to their own precise needs," Liebetreu said. "Just as the Revolution™ raised the bar with fully autonomous tire changing, Maverick™ is doing the same for a traditional, technician-driven tire changer."
As for Ultimate ADAS™, "It's named Ultimate for a reason," Liebetreu said. "It's the fastest and most precise ADAS calibration system available. Techs can get right down to business and be assured of a properly performed and documented calibration every time."
The 2023 MOTOR Top 20 Awards will be presented at AAPEX in Las Vegas in November.
For more information, visit https://www.hunter.com.