Hunter Engineering expands supply capabilities in Missouri, Mississippi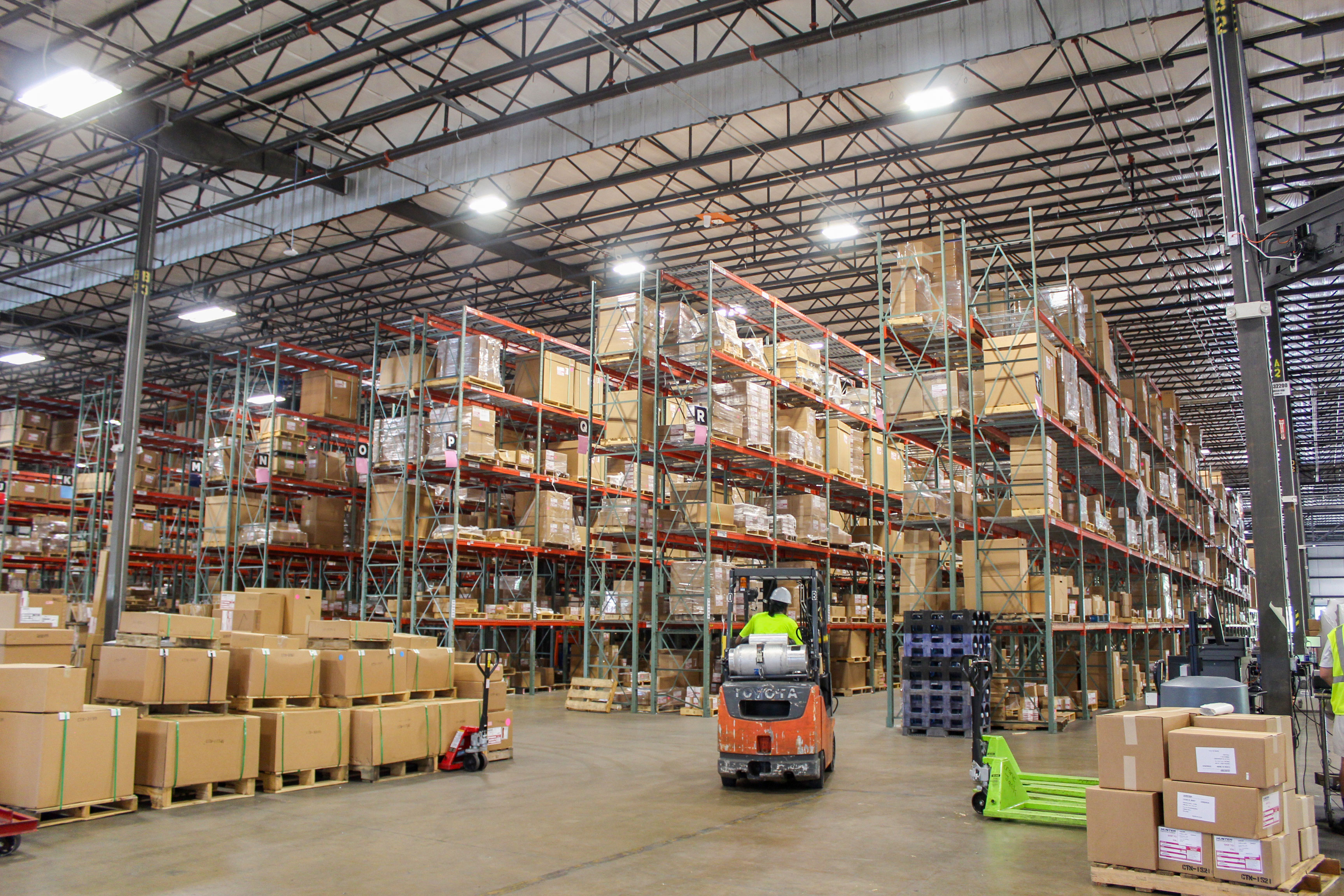 For the last several years, supply chain and logistical difficulties have created well-known havoc in the automotive industry. Such challenges haven't stopped Hunter Engineering from producing and delivering the innovative, durable equipment its distributors and customers have long come to expect.
Over the past 12 months, Hunter has made a number of significant changes at its St. Louis headquarters and production plants in Mississippi to ease supply strains and keep products moving.
Last year, Hunter opened a new distribution center in Madison, MS, between its plants in Durant and Raymond, MS. The 106,000-SF, 37-bay facility was designed to open more production room at the existing plants, while also dramatically speeding up shipping times.
Finished products are now stocked and consolidated in Madison before delivery to customers in an efficient, single shipment. The new center soon set a new company record by shipping more than 30 racks in a single day.
Earlier this year, Hunter restructured its St. Louis service center to streamline procedures and make the most efficient use of space.
Employing a new automated pack-out line, the packing team completely rearranged operations for an improved flow. The receiving team was able to process critical inbound parts two days faster, sending them into the field sooner and with less effort.
Additionally, moving teams to other parts of the building allowed for the removal of walls, creating more space for warehousing and other uses.
Other improvements to ensure consistent service have been occurring throughout the company.
The manufacturing of bench lathe parts, previously performed by a third party, has been brought in-house for more quality control and reduced customer lead times.
In Durant, a new tube-cutting laser enabled all RX leg and cross-member cutting to be performed onsite. An additional massive 10K Trumpf laser was installed to keep pace with demand.
In the Raymond metal fabrication plant, additional press brakes, robotic welding cells and a panel former were brought online. New assembly operation cells were added to build the new Ultimate ADAS™ system and the popular Maverick® tire changer.
The Hunter electronics plant in Raymond commissioned a second full Panasonic pick-and-place line and state-of-the-art automated inspection technology, allowing Hunter to build boards with the latest high-speed technology for an even greater quality advantage. The wire and cable department also received new cable processing technology to improve quality and add capacity.
The equipment and continuous improvement efforts from Hunter Excellence Teams yielded significantly increased throughput to keep pace with growth.
"Hunter has always prided itself on not only producing innovative equipment but making sure it's always kept in constant use by our customers," said Mike Redfearn, Hunter vice president, manufacturing. "We're very proud that we've been able to maintain our usual standard of performance despite numerous supply chain obstacles."
For more information, visit https://www.hunter.com.