Hunter wins two PTEN People's Choice Awards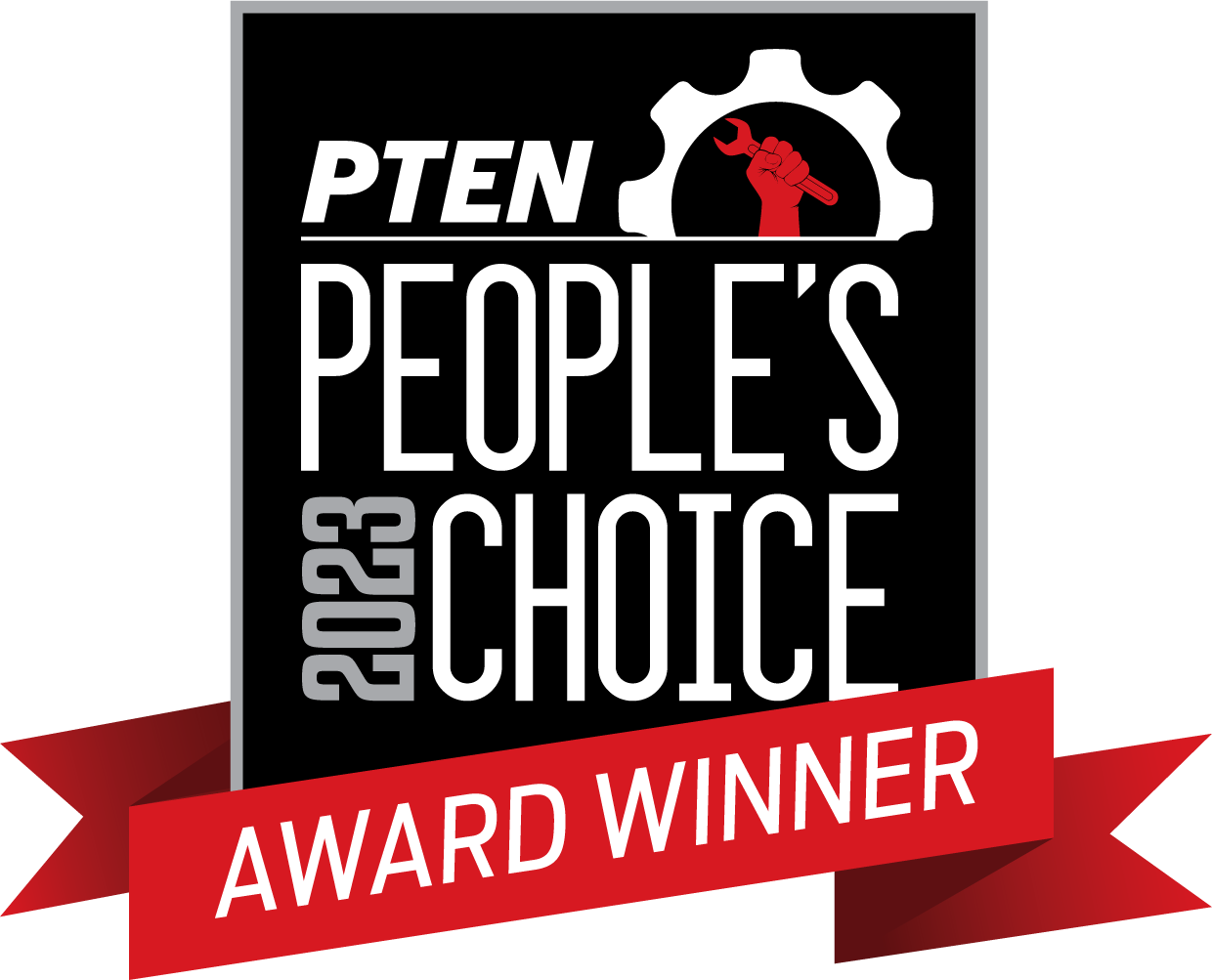 Hunter Engineering is proud to announce that two Hunter products were named winners in the 2023 PTEN People's Choice Awards.
The People's Choice Awards are voted on by readers of PTEN Magazine, following the selections made by an expert panel of judges from the PTEN Innovation Awards earlier this summer. One of Hunter's current People's Choice winners, the 1708-T Alignment Guide, was also a winner of an Innovation Award.
Hunter's 2023 PTEN People's Choice winners are:
1708-T Alignment Guide. Previously available in print only, Hunter made its well-known and highly respected 1708-T Alignment Guide available online via the HunterNet® 2 portal at no charge.
Updated twice yearly, the guide has long been a staple of point-of-sale counters, serving as the go-to source for service advisors quoting work. The comprehensive document guides shops on vehicle suspension adjustments, as well as any electronic resets or ADAS calibrations required after wheel alignment, thus adding a large revenue opportunity.
The new online version is intuitive and easy to use, with linked table of contents, quick search capability and full-screen display. Shops can now always have the latest version online, with no reordering of printed copies necessary.
BL Series of bench lathes with HunterNet® 2 connectivity. Hunter added HunterNet® 2 connectivity to its BL Series of bench lathes with tablet. HunterNet® 2 is a free customer portal developed for undercar service operators with single or multiple rooftops, allowing operators to access actionable performance data for all their Hunter-connected equipment.
With the new connectivity, shop owners and managers will be able to view before and after cut results for rotors and drums online, view initial runout, plus monitor lathe usage counts and track equipment ROI in real time. They'll also be able to order consumables 24/7 and access the online user manual. The before-and-after data will provide valuable documentation for warranty purposes, as well as for customers.
For more information on the 1708-T Alignment Guide or HunterNet® 2, contact your local Hunter business consultant at https://www.hunter.com/contact.