Hunter Engineering makes calculating equipment payback easy with ROI Hub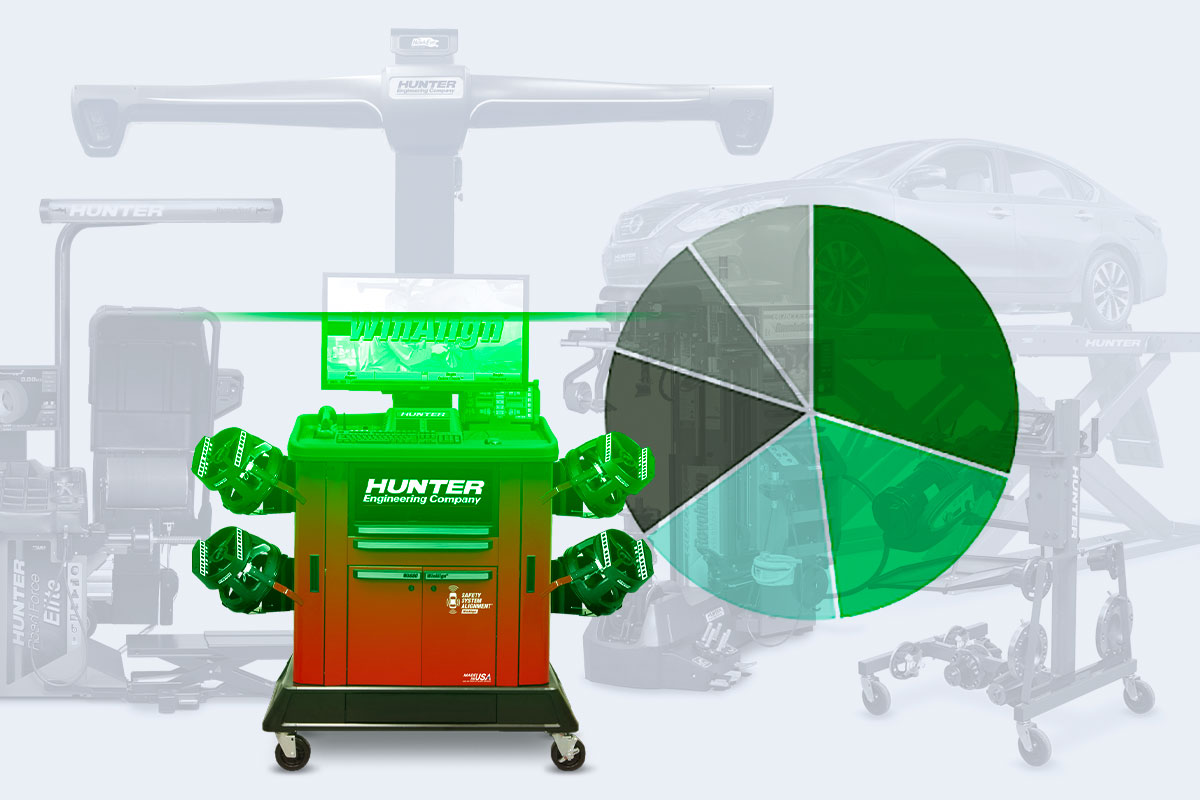 Hunter Engineering has always prided itself on the substantial return on investment its equipment delivers. To that end, Hunter has provided a number of equipment-specific ROI calculators on its website, www.hunter.com.
To make this collection of calculators even easier to use, Hunter has created the new ROI Hub, which may be found at https://www.hunter.com/roi.
"One of the first questions that comes up when deciding to invest in Hunter equipment is how quickly it will pay for itself," said Mike Brecht, Hunter manager, business services. "With these detailed yet easy-to-use calculators, any size shop can rapidly estimate an accurate timeline.
"If the equipment is consistently employed, the payback will be short and the ROI will be long," he said.
Each calculator offers a wide degree of flexibility, tailored to the specific equipment and allowing adjustment of multiple inputs. For example, the wheel alignment calculator uses sliding scales of alignments sold, alignment charge, equipment investment, labor cost and number of workdays per week.
The alignment results focus on full payback, yearly and 10-year net profit, along with comparing cash vs. financing.
The default values were derived from industry and internal studies, providing customers immediate insight. Customers are also allowed to input their own business figures.
"The activities are main use-case scenarios relative to the equipment, so customers know they're getting value from everyday use, rather than large or rare events," Brecht said.
In addition to alignment, calculators for ADAS calibrations, tire changing, wheel balancing, employee retention, unmanned inspection and more make up the Hub. Five HD versions are also available.
Future plans include an additional series of HD calculators, as well as international versions of the existing calculators.
For more information, visit https://www.hunter.com/roi.