Hunter Engineering expands wheelbase for popular scissor lifts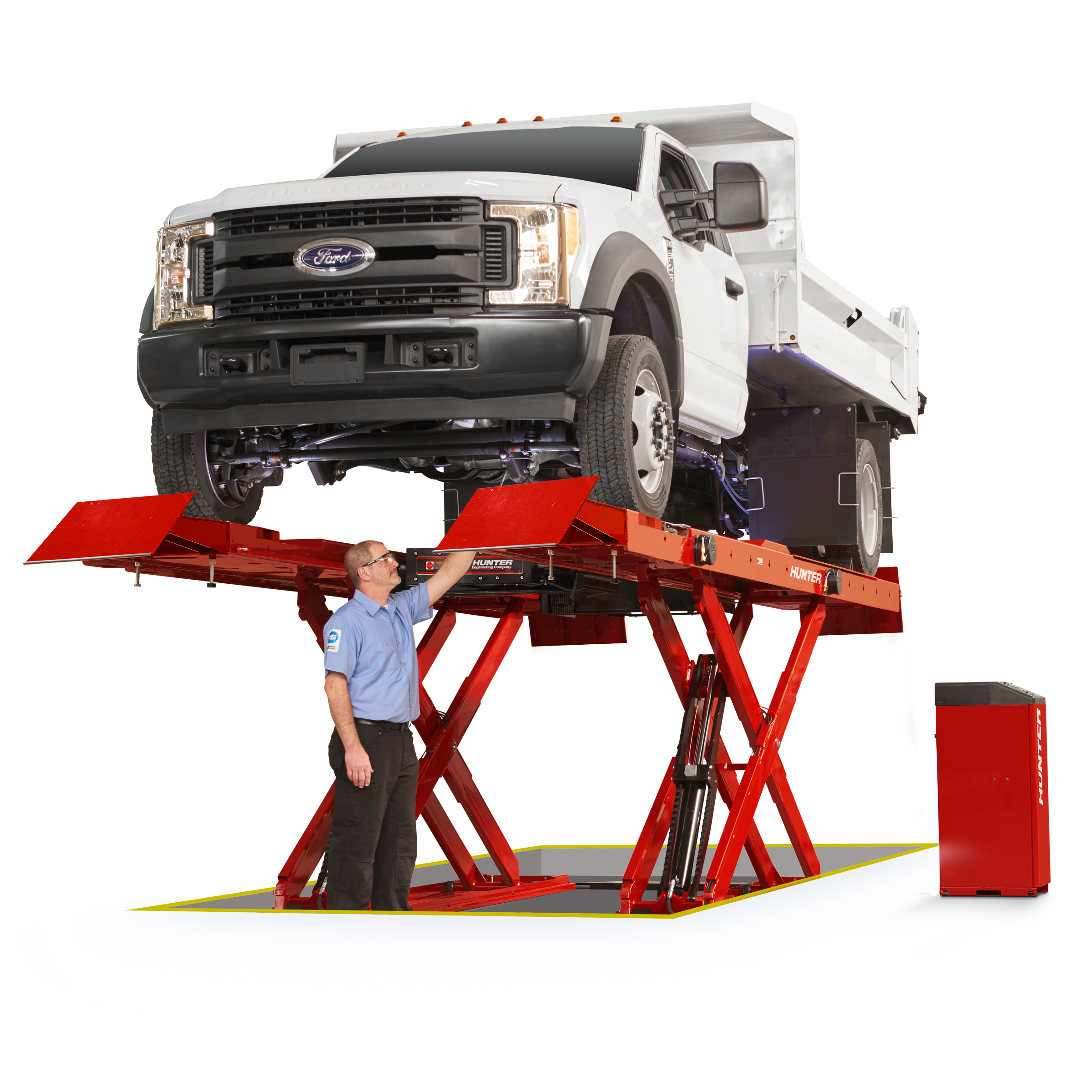 Hunter Engineering is pleased to announce new, longer variations of its popular RX14 and RX16 scissor alignment racks. These new models, RX14KL and RX16KL, can accommodate up to 195-inch two-wheel wheelbases.
The RX14KL lift gains an additional 13 inches, while the RX16KL picks up an additional 17 inches.
The new lifts will be on public display in the Hunter booth at SEMA in Las Vegas, Oct. 31 – Nov. 3.
Hunter is responding to a growing industry need for greater length, says Hunter HD product manager Pete Liebetreu.
"The longer wheelbase adds more medium-duty vehicle capability, along with more runway to perform rolling compensation on crew-cab pickups and larger vans," Liebetreu says. "It also adds more last-mile delivery vehicle capability, which is a rapidly growing service segment."
New adjustable turnplate pockets provide an extremely long 88- to 168-inch four-wheel alignment service range. When aligning a shorter vehicle, the turnplates can be moved back in the pocket in seconds.
Additionally, a new flush-mount arrangement simplifies floor-level rolling compensation and ADAS calibrations.
All Hunter scissor lifts are designed to offer maximum productivity in a minimum space. The surface-mount RX14 and flush-mount RX16 series provide 14,000 and 16,000 lbs. respective capacity and both include two 9,000-lb. capacity jacks.
All models offer low drive-on height and are also PowerSlide and InflationStation capable.
For more information, visit https://www.hunter.com/alignment-racks/scissor-lifts.