The world leader in alignment, wheel and tyre service, inspection and ADAS calibration equipment
Featured Videos
Designed & Built in the USA
Hunter designs and manufactures industry-leading service equipment right here in the USA.
A New Age of Wheel Service
In times of change and uncertainty, you need partners you can always rely on. An American company manufacturing high-quality products in America, fully embracing innovation through increasingly sophisticated technology – that was Hunter Engineering 75 years ago at its beginning, and it's Hunter Engineering today.
Define the standard with Hawkeye Elite® + WinAlign®
With 70,000 systems in use worldwide and a database supporting more than 285 million vehicles, HawkEye Elite® and WinAlign® have long defined the performance standard for alignment equipment past, present and future.
Learn more
Road Force® Elite Diagnostic Wheel Balancer from Hunter Engineering
Hunter's Road Force® Elite is the fastest diagnostic wheel balancer on the market and performs both a traditional balance and Road Force Measurement® in less time than it takes to complete a conventional balance.
Get a free quote or on-site demo
General information & questions
What Hunter users are saying
"Hunter kept coming up number one" for Australia's Nudgee Automotive
When Nudgee owner Gary Homan was looking for an efficient and reliable alignment system, the choice was quickly made for him. "I kept looking around, and Hunter kept coming up number one," he says.
Kuwait's Speedmate believes Hunter equipment defines quality service
Speedmate Service Center is known for providing high-quality, bumper-to-bumper service for its customers, says service manager Sunil Kannadipurath.
K.E.I. Brno utilizes unmanned inspection as marketing tool in Czech Republic
Hunter Engineering's Quick Check® Drive unmanned inspection system allows shops like K.E.I. to separate from the competition and act on every opportunity to increase tire and alignment sales.
Pals Tyres triples down on Hunter wheel and tire equipment
Service and tires center Pals Tyres found Hunter Engineering and its distributor Madhus Garage Equipment to be the partners they were looking for.
Servicentro Moligas
Servicentro Moligas of San Ramon, Costa Rica has been in business for 13 years, with the past six as a solid Hunter customer. This versatile shop does a bit of everything, including tires, lubrication and suspension work, as well sell gasoline and car washes. 
Chennai's V.S. Enterprises
Tire dealer V.S. Enterprises prides itself on providing its customers with a complete service experience. Hunter equipment helps get them in and out as quickly as possible.
Najera Alineado treats the problem, not the symptom, with Hunter alignment equipment
As a shop specializing in alignments, Ivan Najera of Costa Rica's Najera Alineado & Tramado knows he needs specialized equipment. "We need something that identifies certain problems, factors and conditions by measuring the entire geometry of the vehicle," he says. "We need to make an efficient diagnosis."
NEXTGEN Autoshop seeks, and finds, best-in-class service and equipment
Giridharan, President of NEXTGEN Autoshop in Coimbatore, India was looking for a way better serve its high-performance car client base. Seeking to be the best, they went after the best equipment and found it in Hunter's HawkEye Elite® alignment system and the Road Force® Elite wheel balancer, distributed by Madhus Garage Equipment.
Santa Maria Dealerships turn inspection 180 degrees with Hunter unmanned inspection
Part of the mission statement at the Honda and Toyota Santa Maria dealerships in Santa Maria, CA is to consistently exceed their customers' expectations. With top-quality Hunter equipment, alignment and tire sales have increased substantially since making the change from older equipment.
Learn more
Autotronica "Loves" their Revolution
Anthony Ramirez, owner of Autotronica in Anaheim, CA, loves using the WalkAway™ feature on his Revolution™ tire changer, because he can balance a wheel while the tire changer does the work, increasing productivity and efficiency.
Learn more
Morgan Auto Group Quadruples Tire and Alignment Sales
Joe Schlueter, Morgan Auto Group's VP of Fixed Operations, talks about the technological advantages and increased sales generated by Hunter's Quick Check Drive® and Quick Tread Edge® at Jerry Ulm Chrysler Dodge Jeep Ram.
Learn more
Hunter's AutoComp Elite® Brake Lathe at Laura Ford
Mike Wehrle, Service Manager at Laura Ford in Sullivan, MO talks about the superior surface finish and fast automatic compensation on rotor cuts they get from using the AutoComp Elite® brake lathe.
Learn more
Plaza Tire® "Adds Gross Profit and Revenue" with Quick Check Drive®
Mark Rhodes, President of Plaza Tire Service®, has invested in Quick Check Drive® and Quick Tread Edge® systems at all of the new Plaza Tire locations being built and has the goal of putting the inspection system in each of Plaza's 67 locations.
Learn more
Thompson's Service Center thrives on a foundation of Hunter equipment
Doug Thompson, owner of Thompson's Service Center in Wiconisco, PA, speaks about his investment in Hunter equipment from aligners, tire changers and balancers to state-of-the-art inspection equipment and HunterNet® 2 portal.
Learn more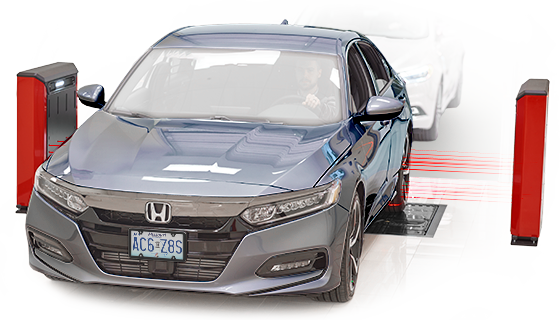 Quick Check Drive® is driven towards profits
---
Generate more opportunities and greater profits through autonomous inspection technology.
View your profit potential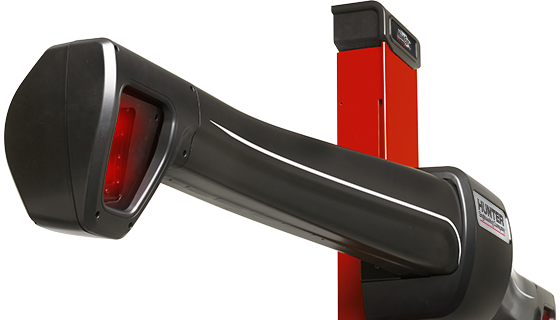 The eyes of your shop
---
HawkEye Elite®'s high-resolution cameras see each individual wheel target in a 3D space for the most accurate alignment measurements in the industry.
Increase your alignment productivity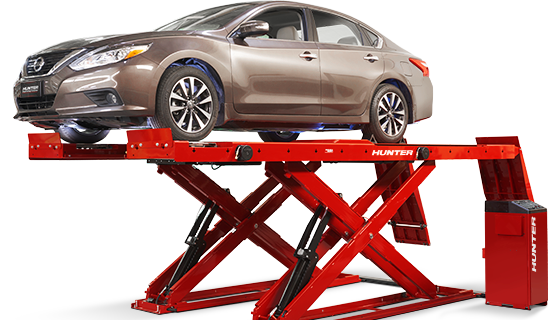 Take your service to new levels
---
Hunter's RX Scissor Alignment Lifts have the best-in-class drive-on and raise heights.
See how it fits in your shop