Hunter's Commitment to Sustainability
Sustainability and environmental stewardship are at the core of our culture. The Hunter Green Team is our employee-lead sustainability program. Team members across all sites and departments are invited to participate and bring their ideas to enhance sustainability at Hunter.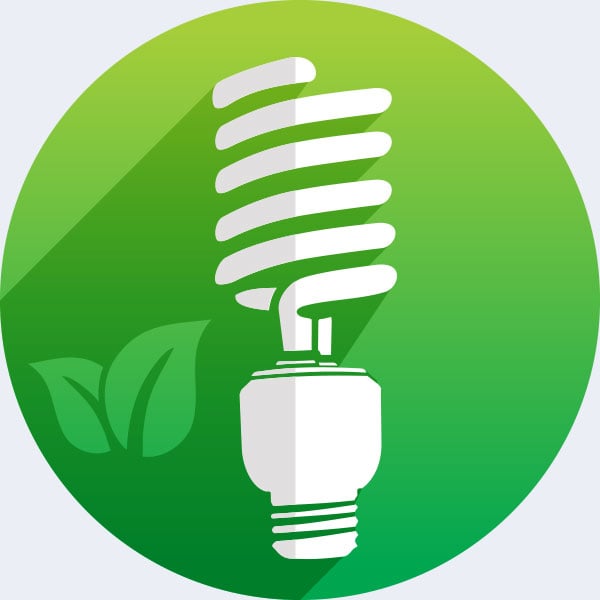 Energy Efficiency
Ongoing energy audits drive continuous investment in green technology.
Virtual servers and cloud hosting save more than 2.5 million kWh annually.
Investment in air leak detection and variable speed compressors reduced energy consumption by 35%.
Continuous LED upgrade program and smart controls reduced lighting energy usage by more than 60%.
Installed first ultra-efficient magnetic levitation centrifugal chiller in the state of Mississippi, reducing air conditioning energy by 25%.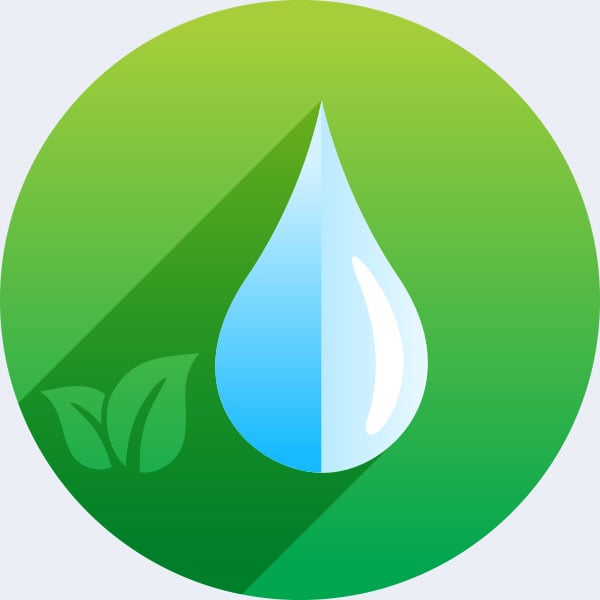 Water reduction
Ultra-low flush toilets and low flow faucets decrease water consumption by more than 70%.
Smart controls along with more sustainable landscaping reduce irrigation usage.
High pressure/low flow circuit board washing process reducing water consumption by 57%.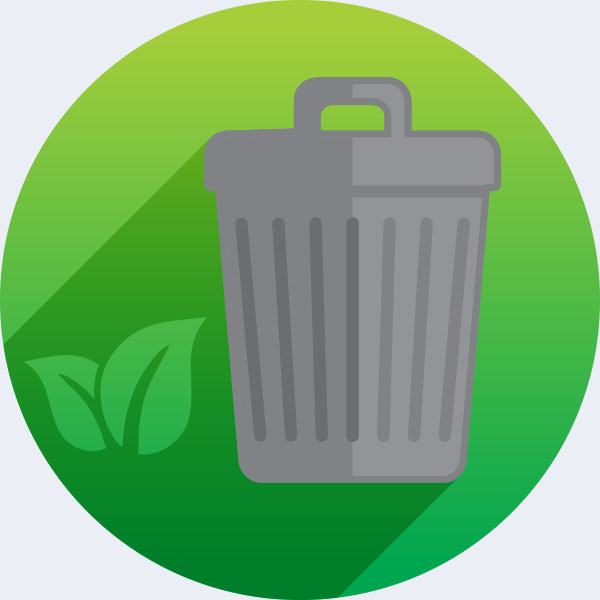 Waste reduction
Purified water stations reduce use of bottled water.
Continuous paper reduction initiative has reduced printing by more than 50% in the past three years — mobile applications, online instructions, electronic payments.
Carton consolidation project reduced shipping materials by 43%.
Comprehensive recycling programs dramatically reduced waste sent to landfill — single stream recycling throughout offices reducing waste by 43%.
Reuse and recycle incoming packing materials, scrap metal recycling programs with special programs for electronics scrap.
Facility Initiatives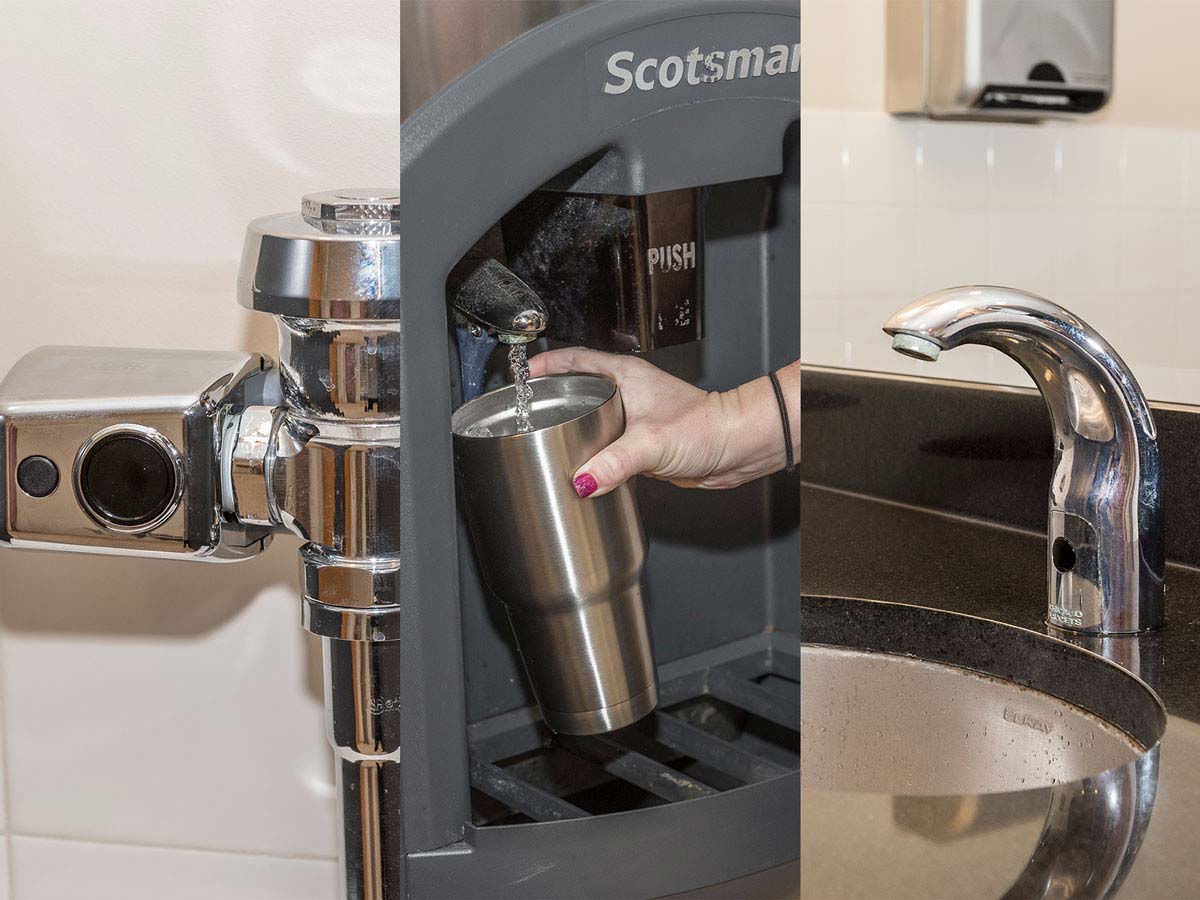 Reducing water use
Hunter is continuously investing in facility upgrades to reduce water consumption throughout our operations.
Installing ultra-low water toilets and urinals
Low flow faucets with auto shutoff
Filtered water stations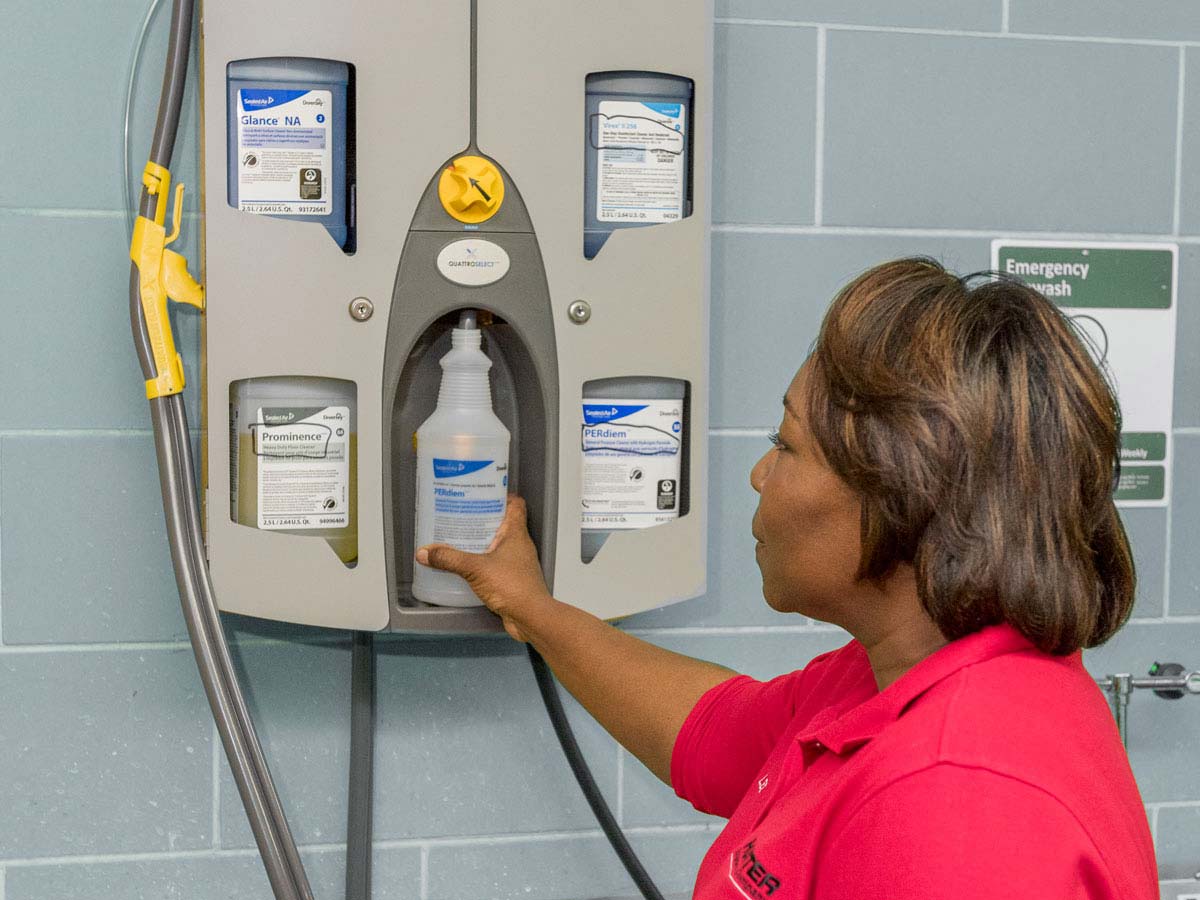 Selecting eco-friendly cleaners
Hunter uses environmentally tested and certified cleaners in all of our facilities. Refillable containers reduce plastic waste.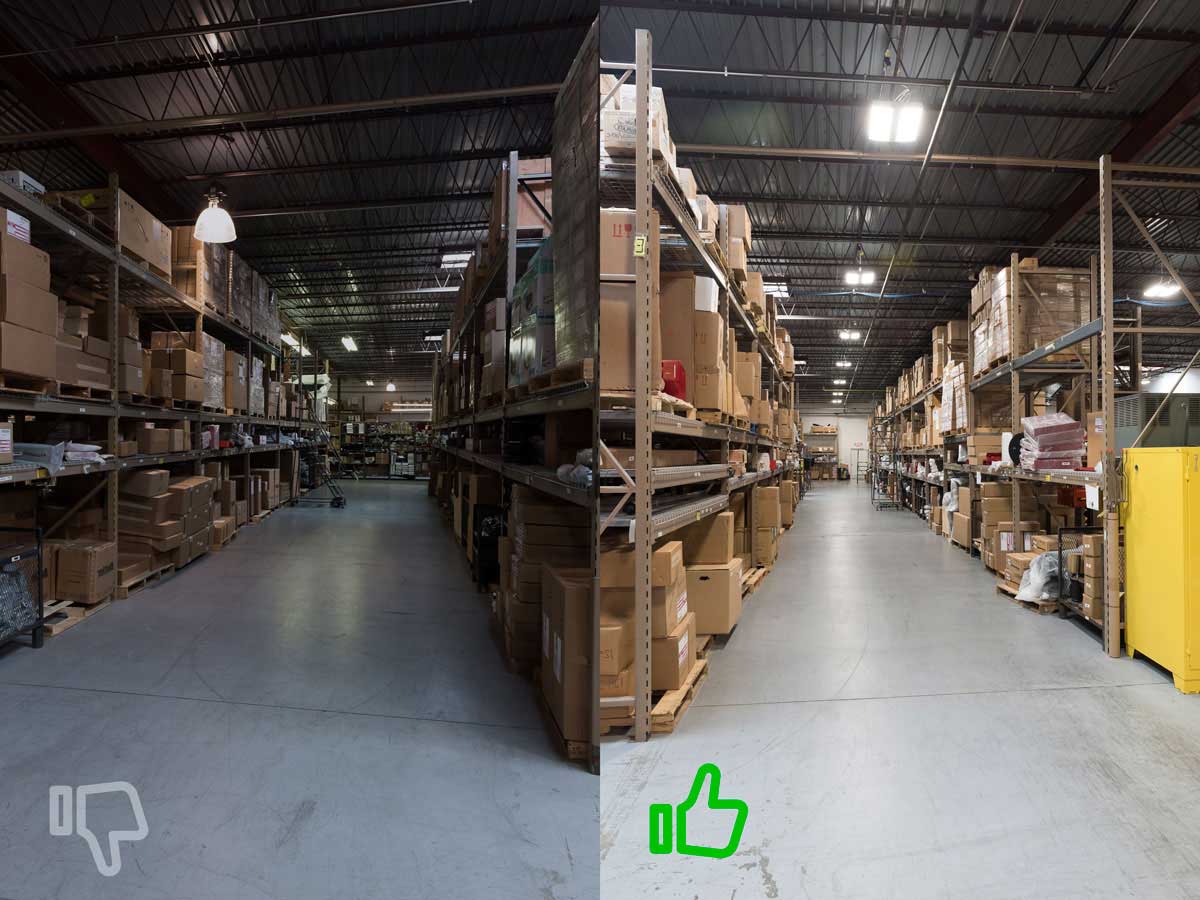 Energy-efficient lighting retrofits
Over the past two years, Hunter has replaced thousands of inefficient fluorescent and metal halide fixtures with super-efficient LED fixtures.
Added smart occupancy and daylight harvesting controls
Lighting energy consumption has been cut by 40-70% in our upgraded facilities.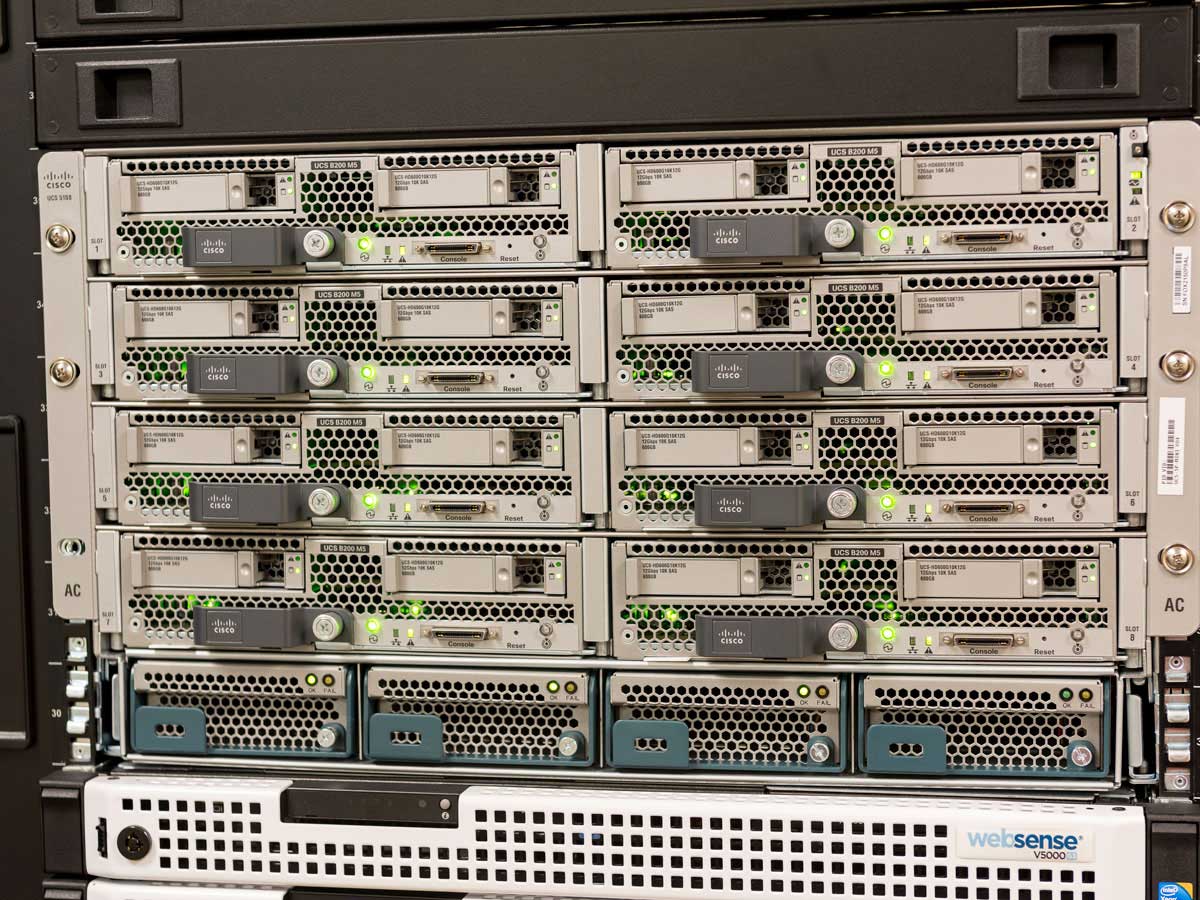 Technology initiatives
Reduced 350+ user PC's into a single virtual host and 250+ servers down to 8 virtual hosts resulting in estimated power savings of 2.5 million KwH annually — the equivalent power consumption of 230 homes
Eliminated use of 80 desktop printers using disposable ink cartridges
All departments utilize Microsoft® OneDrive which reduces printed material waste
Document Production Initiative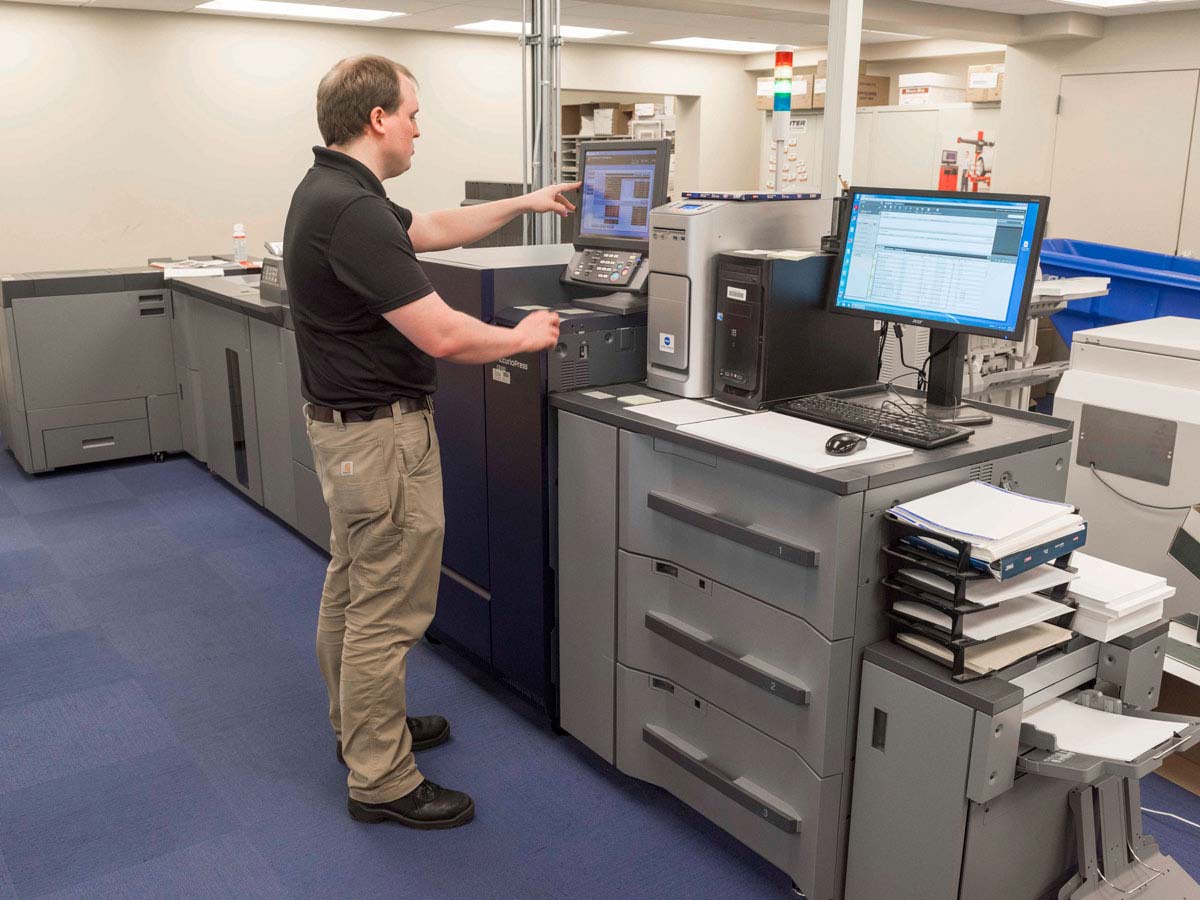 Sustainable in-house printing
Hunter supplements its outsourced printing with its own in-house printing department. 100% of paper used in-house is supplied by Midland Paper, a national supplier of sustainable papers.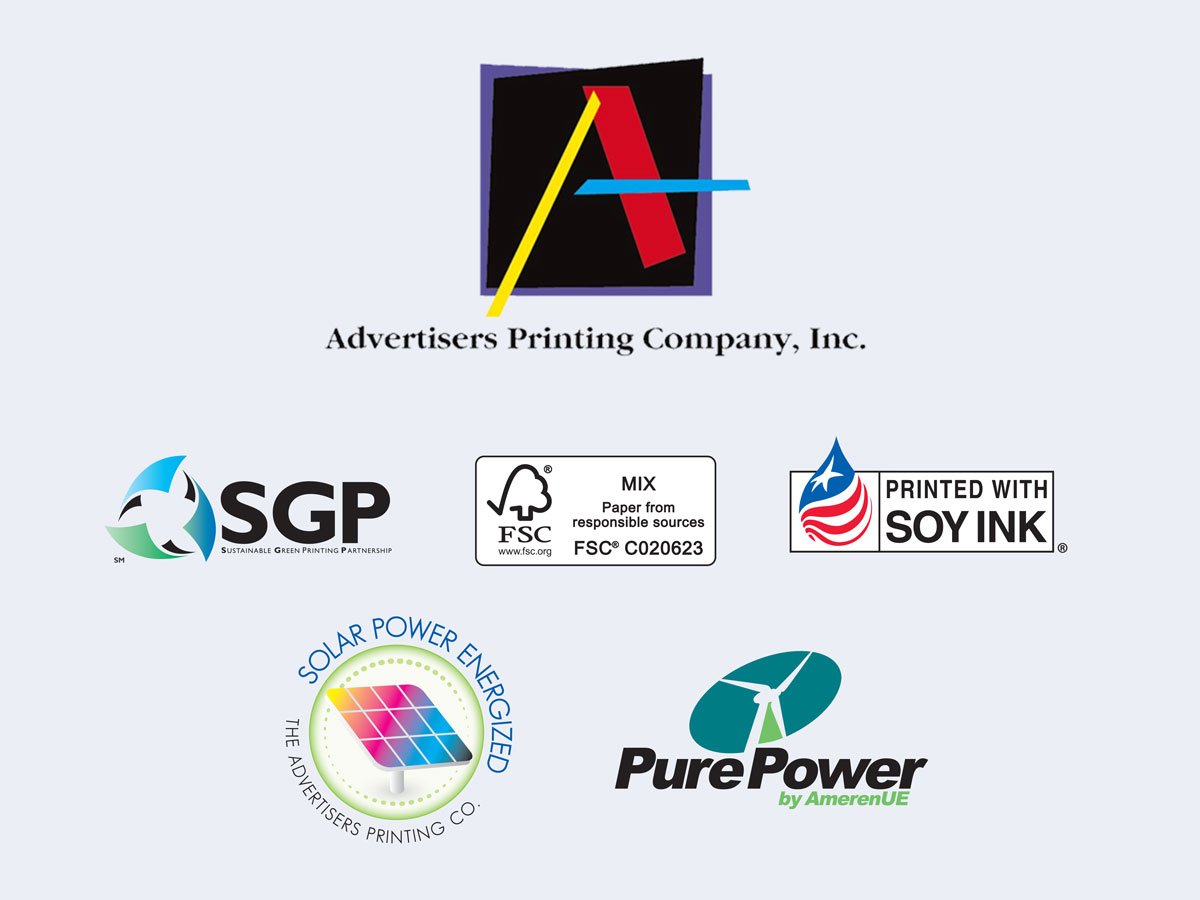 Green partnerships
In addition to reducing unnecessary printing, Hunter has a strong commitment to sustainable practices and sources for essential printing. We carefully select our outside printing partners who share our commitment and source sustainable products such as recycled paper and toner for our in-house print shop
Advertisers Printing Company (St. Louis) is one of only 50 U.S. printing companies to have earned SGP (Sustainability Green Partner) Certification, the industry standard for sustainability performance.
Paper Reduction Initiative
In 2017, the paper reduction project was implemented across select Hunter products shipped, projecting 1.3 million sheets of paper saved annually.
The 2019 paper reduction project reduced operation manual printing by 50%, saving 3.6 million sheets of paper.
The overall result is approximately 11.8 acres of trees saved since 2017*!
* One tree (harvested solely for pulp) generates 8,300 sheets of paper.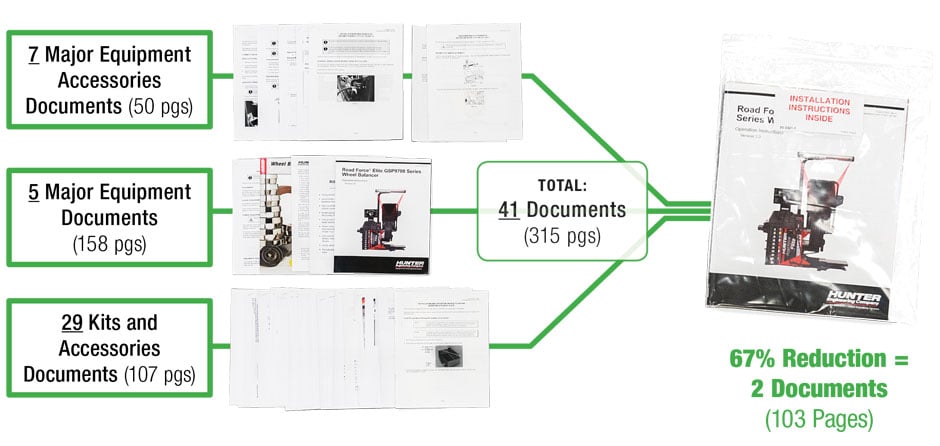 Manufacturing Initiatives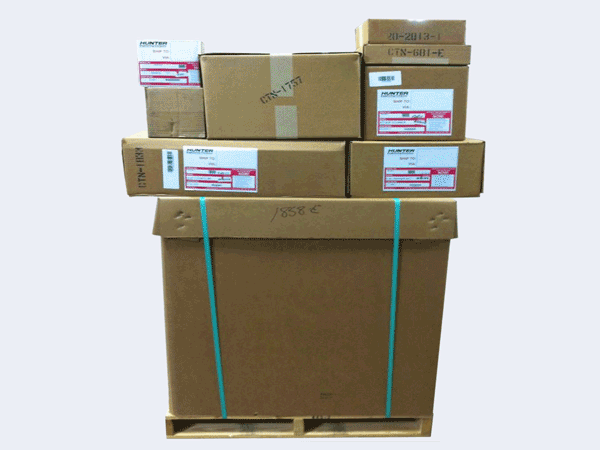 Carton consolidation project
Hunter's initiative to consolidate packaging and transport materials includes recycled packaging, reusable totes for transportation, and plastics composed of re-ground materials.
43% reduction in packaging materials
Thousands of pounds annual reduction in freight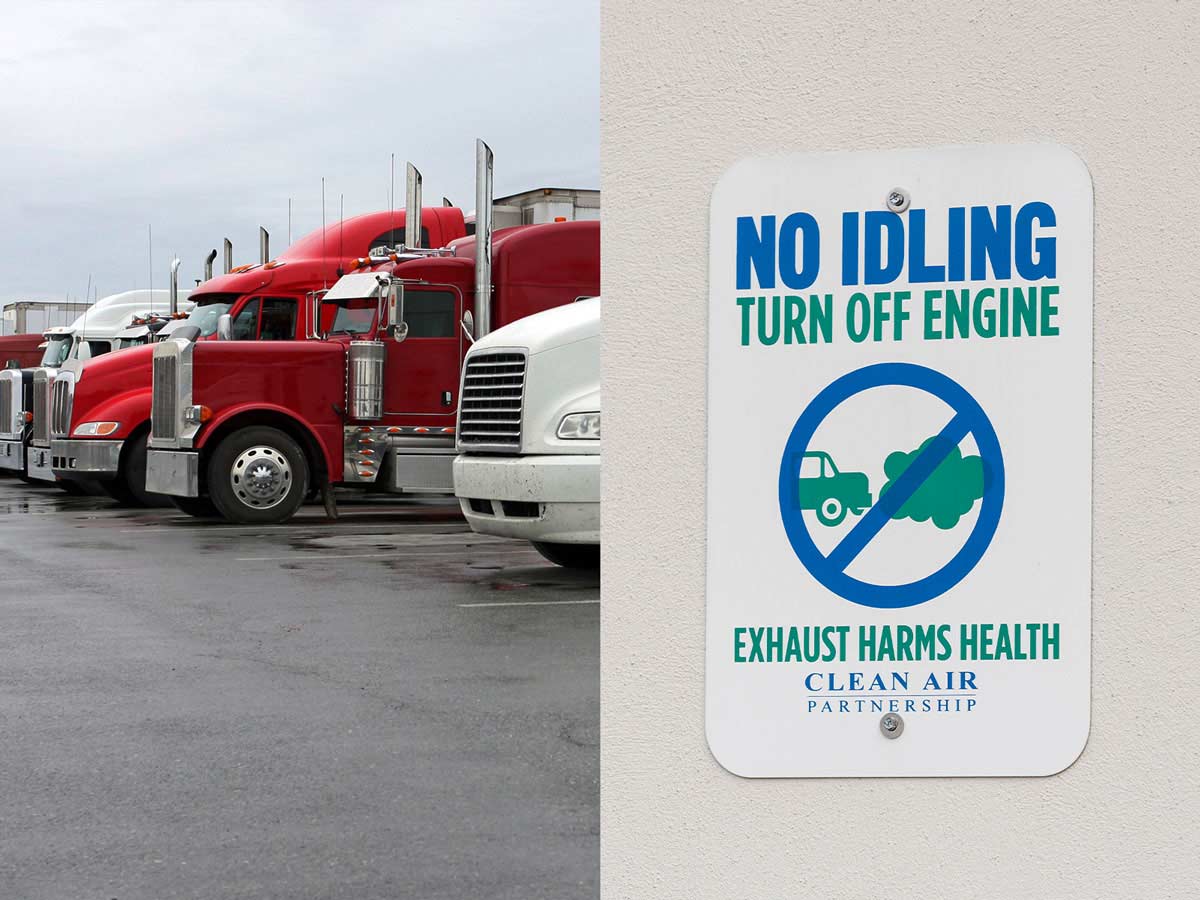 No-idling policy
Hunter established a no-idling policy for vehicles loading and unloading at shipping docks.
One hour of engine idling...
Wastes up to one gallon of fuel
Releases 20+ pounds of carbon into the air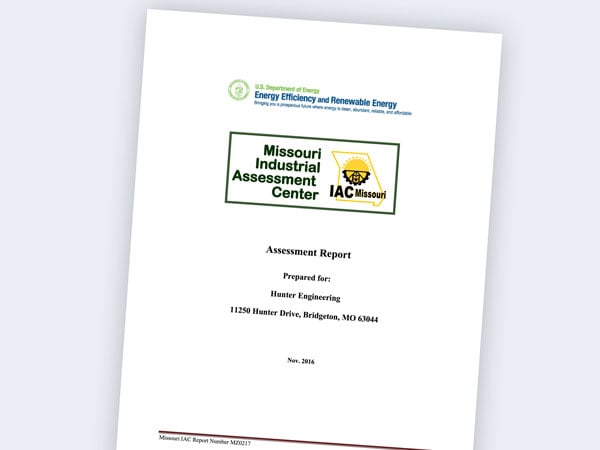 Facility assessment
Hunter partnered with the State of Missouri's IAC to conduct an environmental audit and make recommendations for improvements. Many of their recommendations, such as a no idling policy at our loading docks, have been put into place.
Transportation Initiatives
Partnering with SmartWay™ members
Hunter's transportation partners are members of the EPA's SmartWay™ program, which involves companies to voluntarily commit to meet specific environmental and energy-saving goals while sharing progress annually with the EPA.
Choosing green supply chain partners
Transportation partners are recognized as Inbound Logistics' Green Supply Chain Partners; companies who demonstrate green results, sustainable innovation, continuous improvement and industry recognition.
Hunter's transportation partners voluntarily commit to practicing sustainability. These partners demonstrate measurable green results, sustainability innovation, and continuous improvement as they integrate sustainability into their respective enterprises.
XPO Logistics

XPO has systems in place to ensure all activities, products, and waste materials related to contract logistics operations are responsibly managed. Rigorous environmental policies are evident in areas such as:

Recycling and waste reduction - facilities recycle paper, cardboard, plastic and electronic waste, and utilize an electronic document repository to reduce paper output. Operations also recycles millions of electronic components and batteries each year.
Forklift emission reduction - regularly monitor fuel emissions from facility forklifts, taking immediate action if needed. This preventative maintenance program improves vehicle performance while maintaining air quality.
Distribution center practices - ensure optimal carton size is used for each product (purchasing recycled packaging materials whenever feasible).

For more sustainability information, visit their website: www.xpo.com

Averitt

Averitt's current SmartWay™ score is 1.25 - 'Superior'.

According to the EPA, "A score of 1.25 represents outstanding environmental performance. These Partners already are utilizing most of the commercially available fuel saving strategies and are actively evaluating the latest emerging technologies."

Since joining the SmartWay™ program in 2004, Averitt has:

Lowered our carbon dioxide (CO2) emissions by an estimated 27.05%
Reduced our nitrogen oxide (NOX) emissions by 50.37%
Lowered our particulate emissions by 52.37%

Fore more sustainability information, visit their website: www.averittexpress.com

Old Dominion

Old Dominion's commitment to sustainability includes:

Leveraging new technologies
Training our employees and drivers to utilize new technologies
Keeping sustainability foremost in mind

For more sustainability information, visit their website: www.odfl.com
Explore further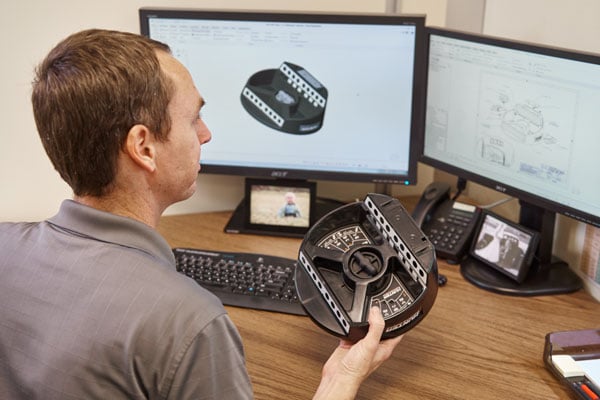 Innovation Team
Award-Winning
Hundreds of patented and exclusive features begin with the research and development team of mechanical, electrical and software engineers.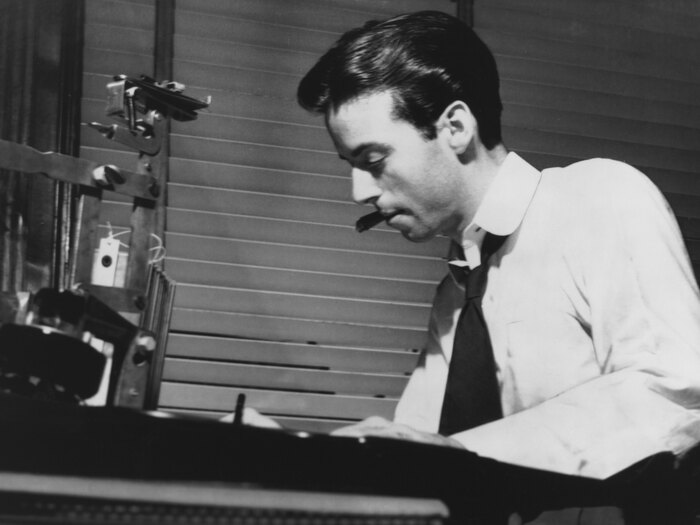 Hunter History
Since 1946
Founded by Automotive Hall of Fame inductee Lee Hunter, Hunter Engineeringhas built a reputation for innovation.