Powerful and durable table-top tire changers for every need
Hunter Table-Top Tire Changers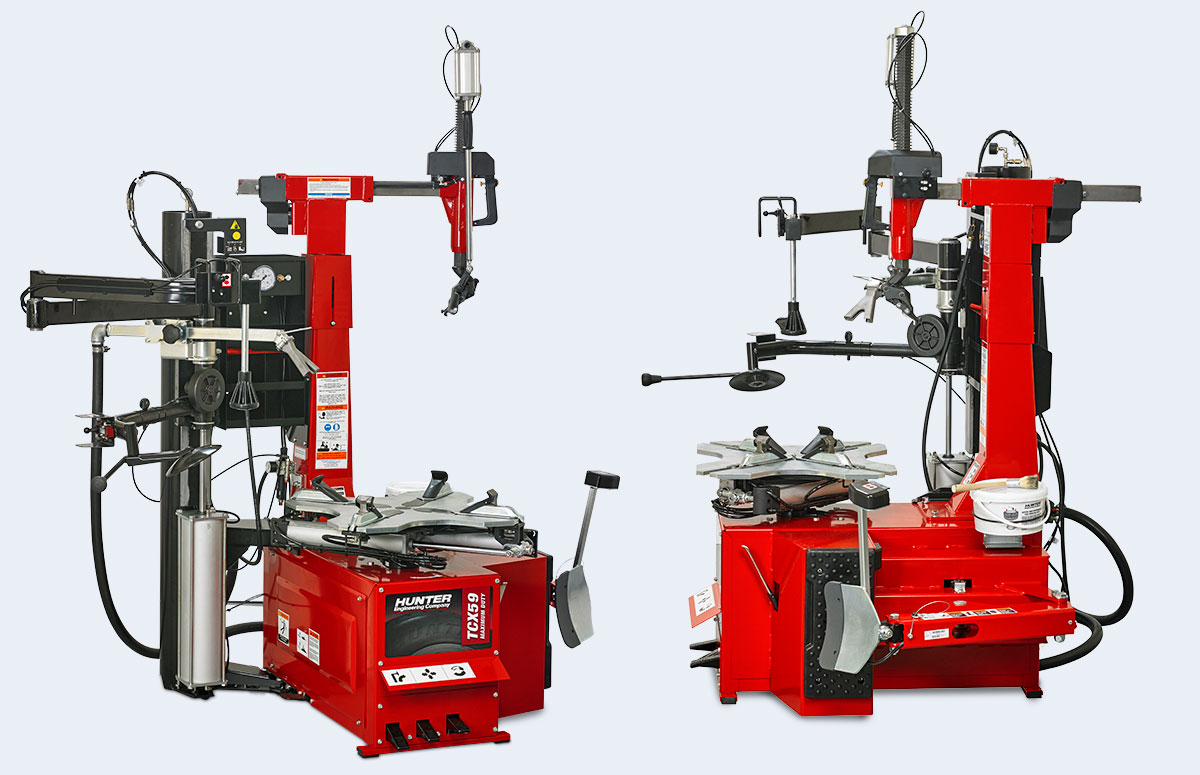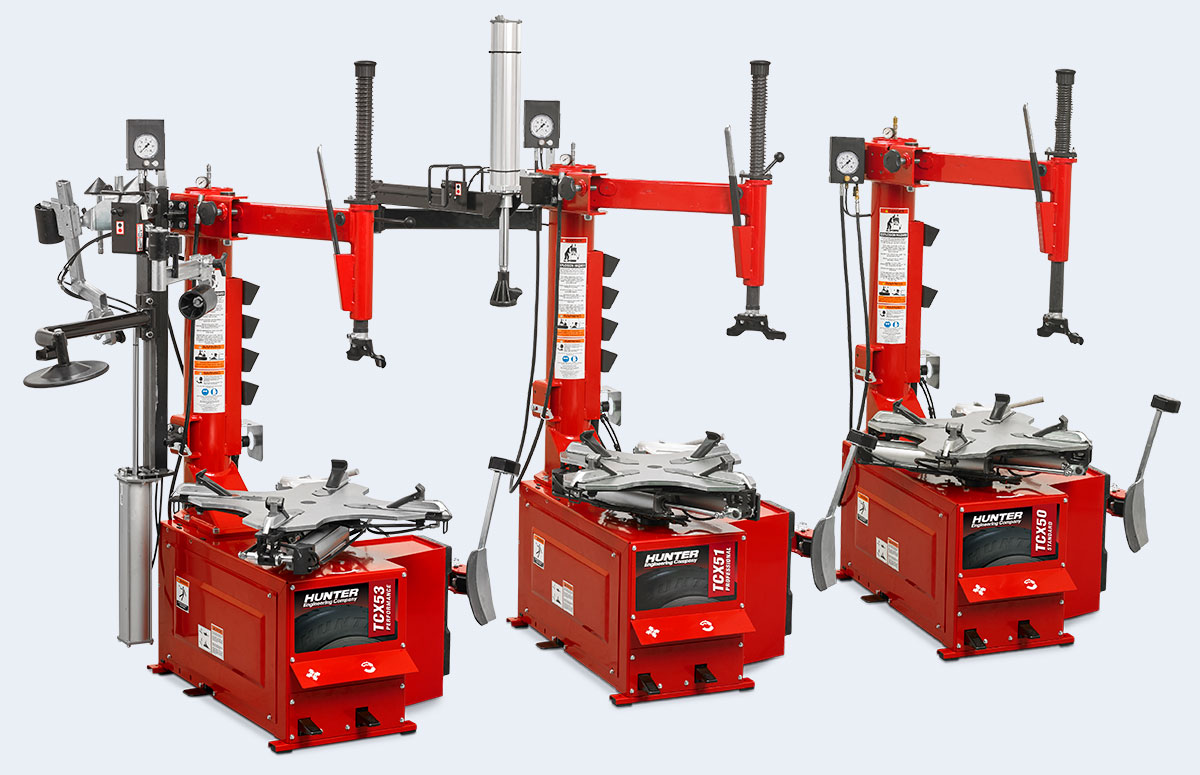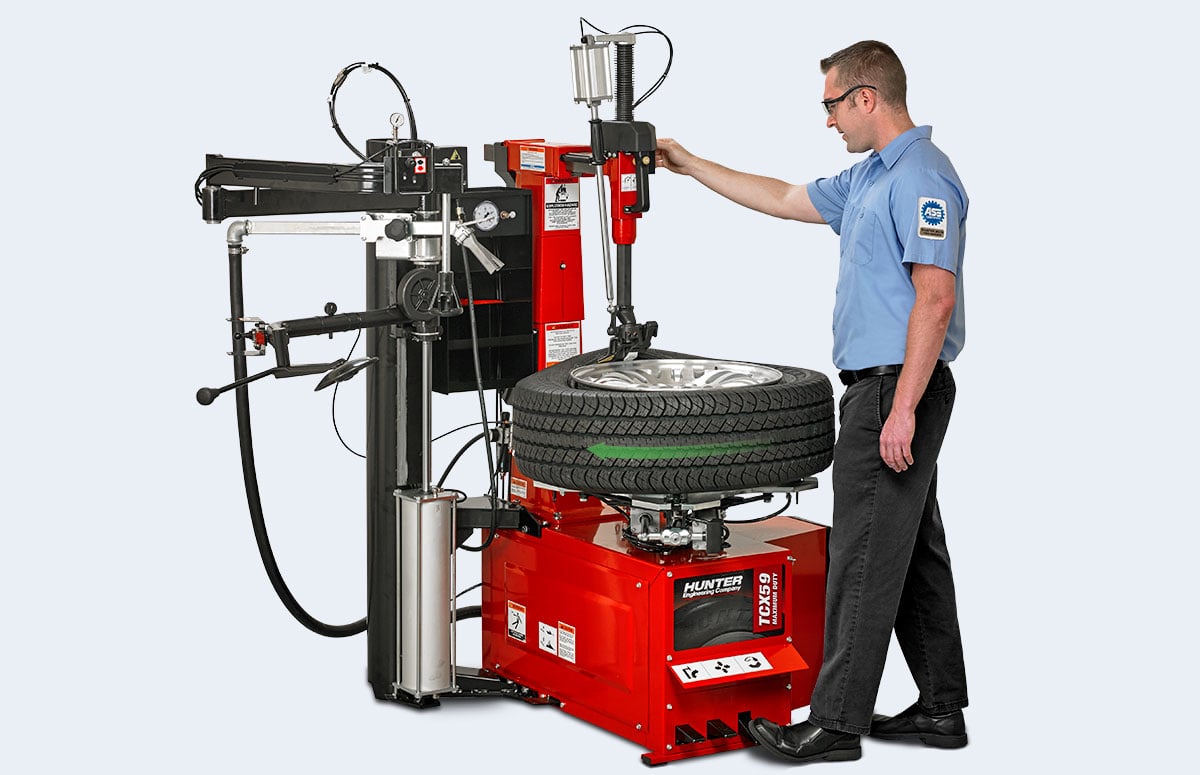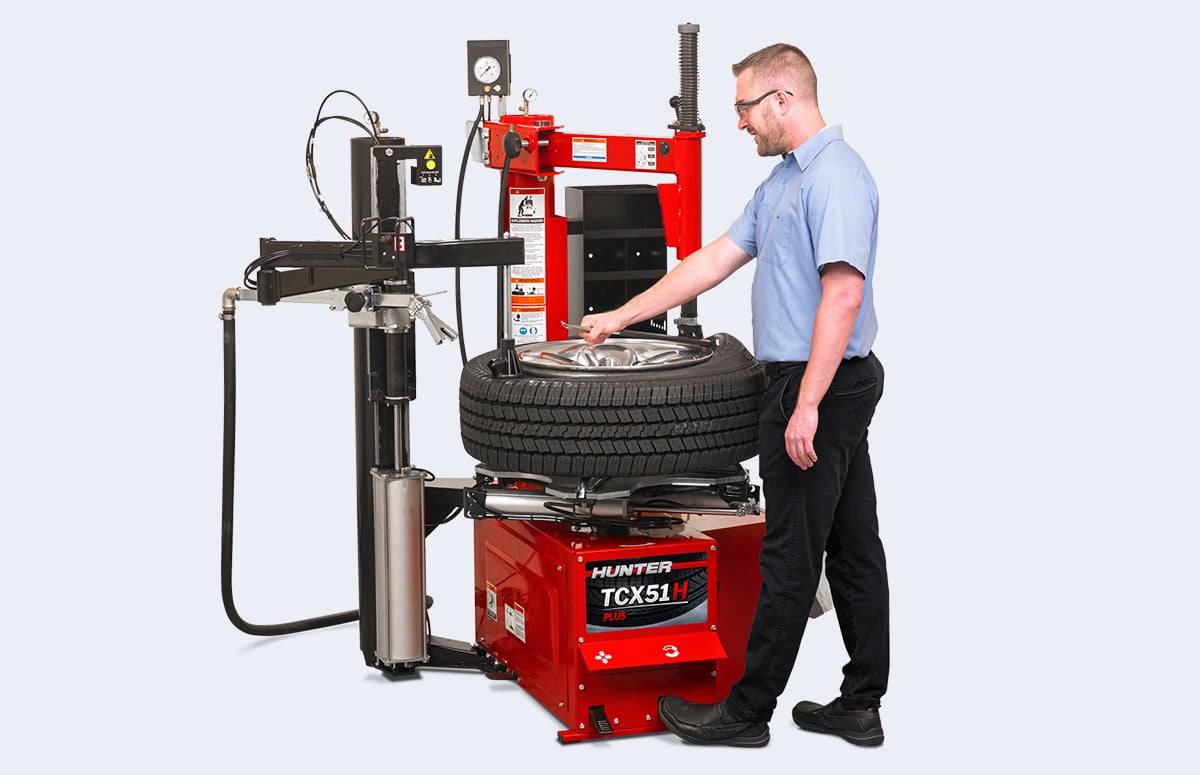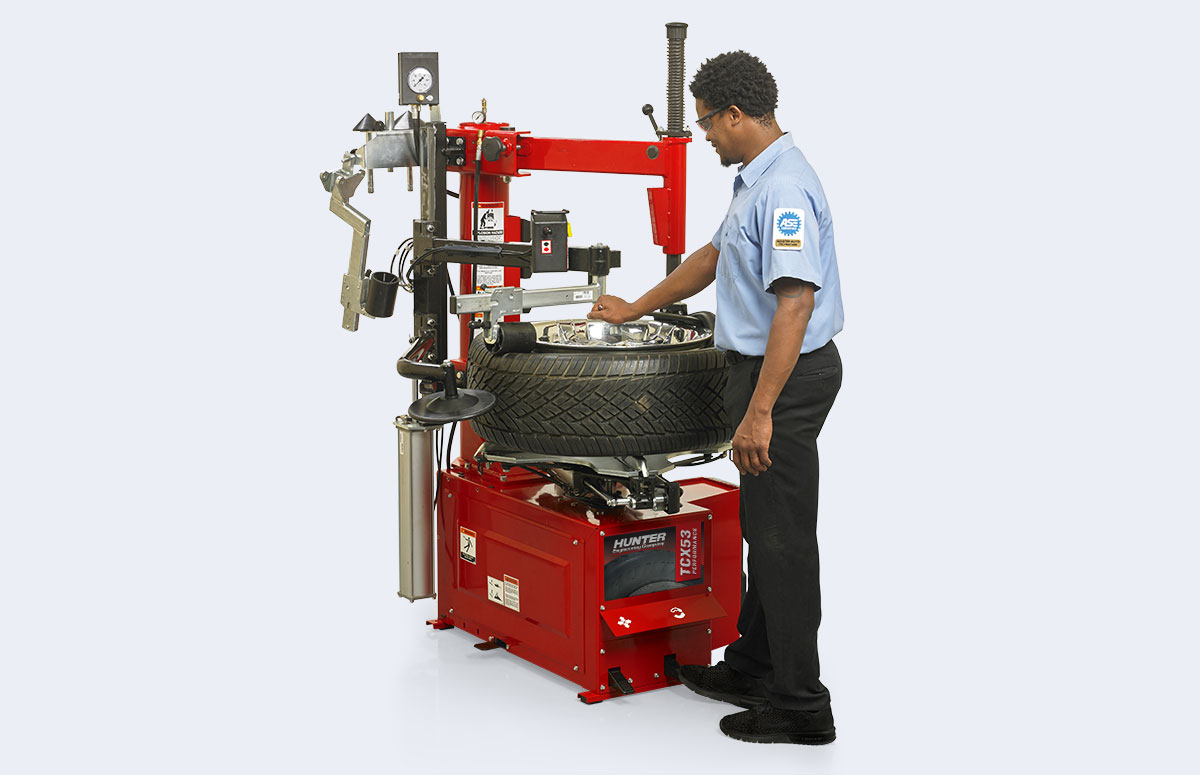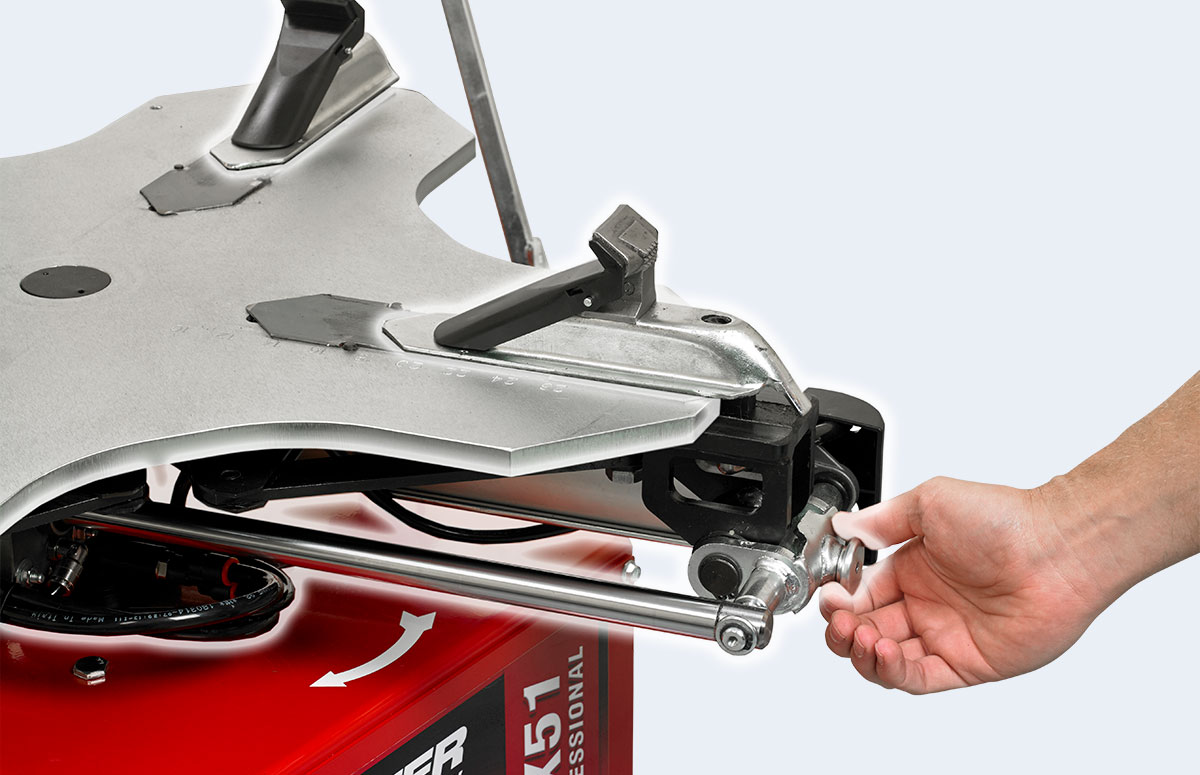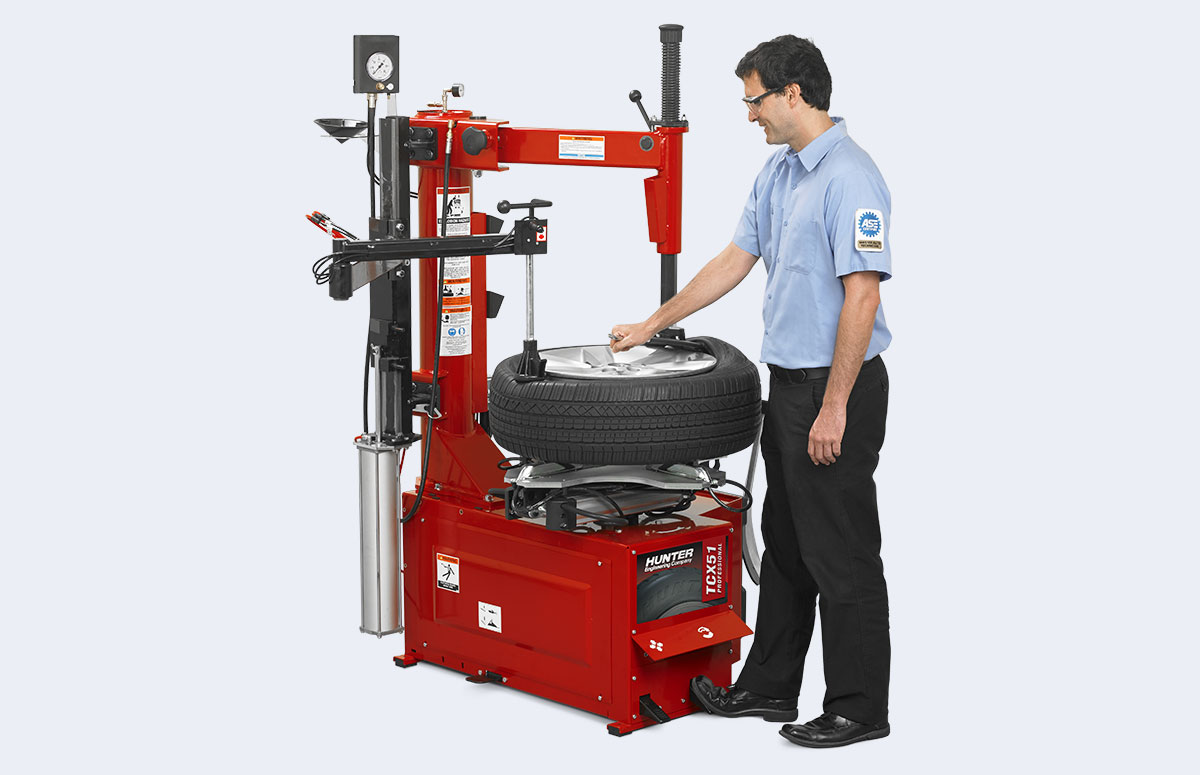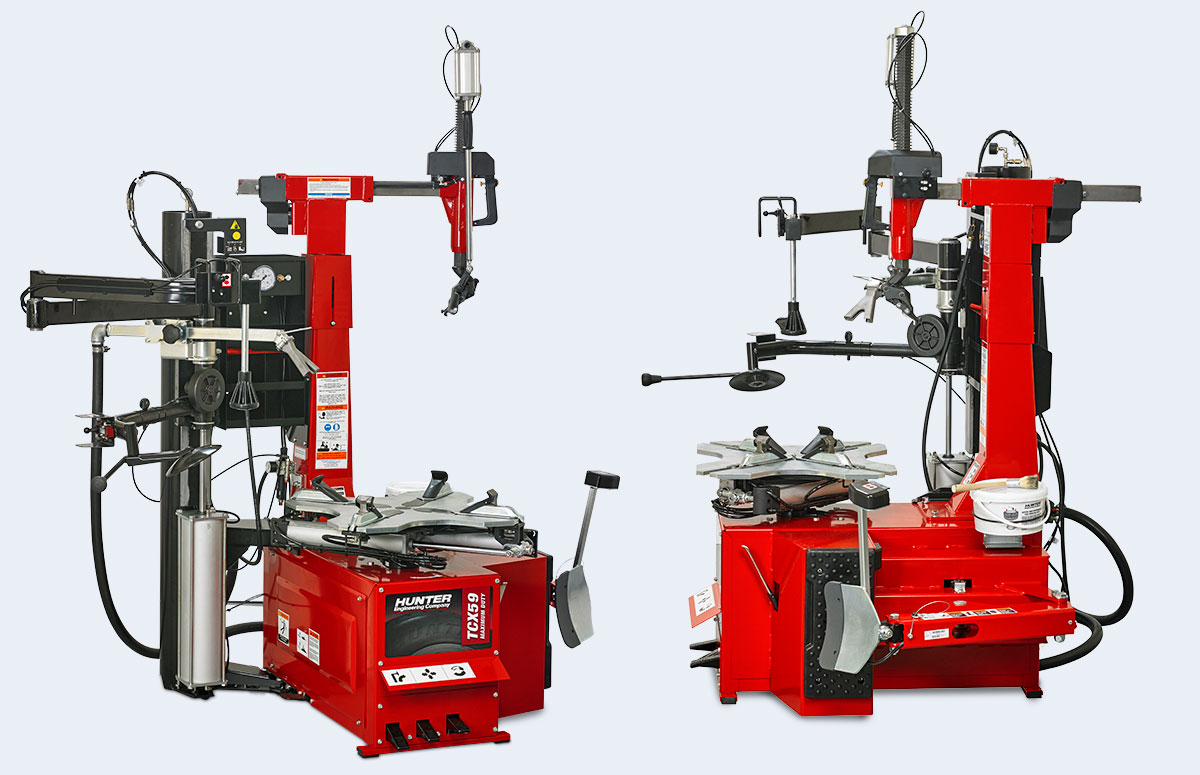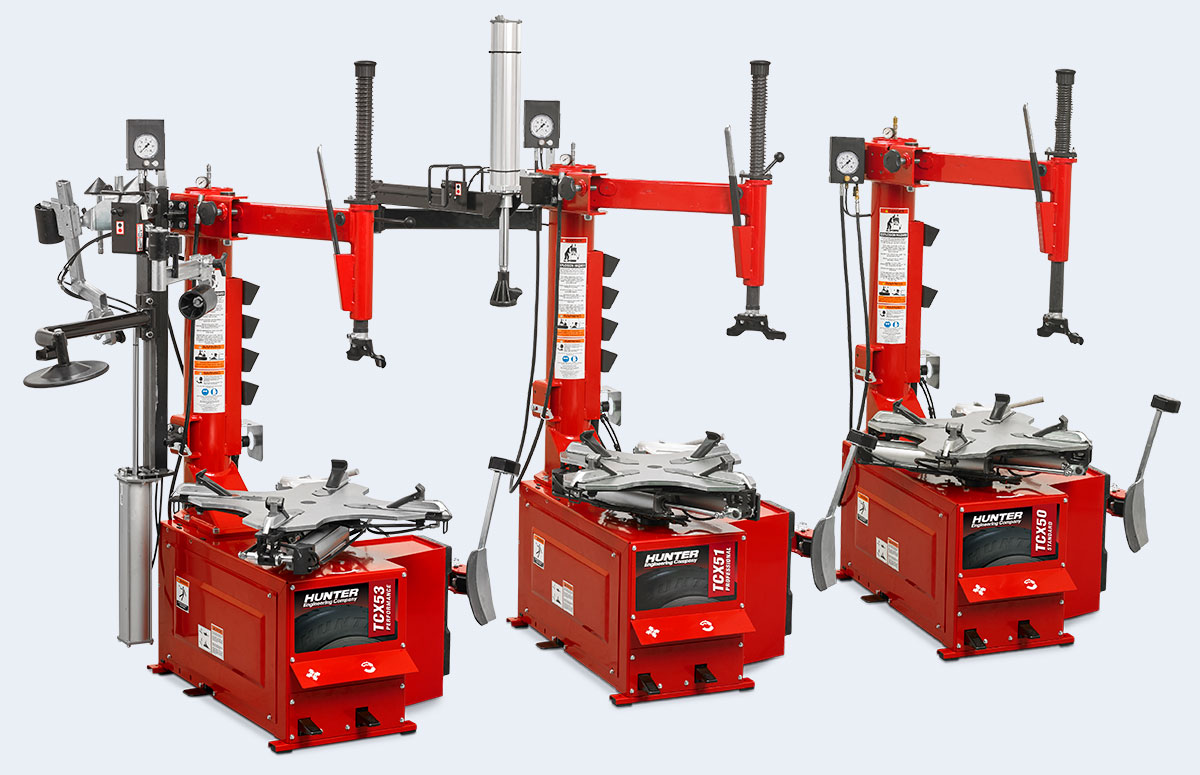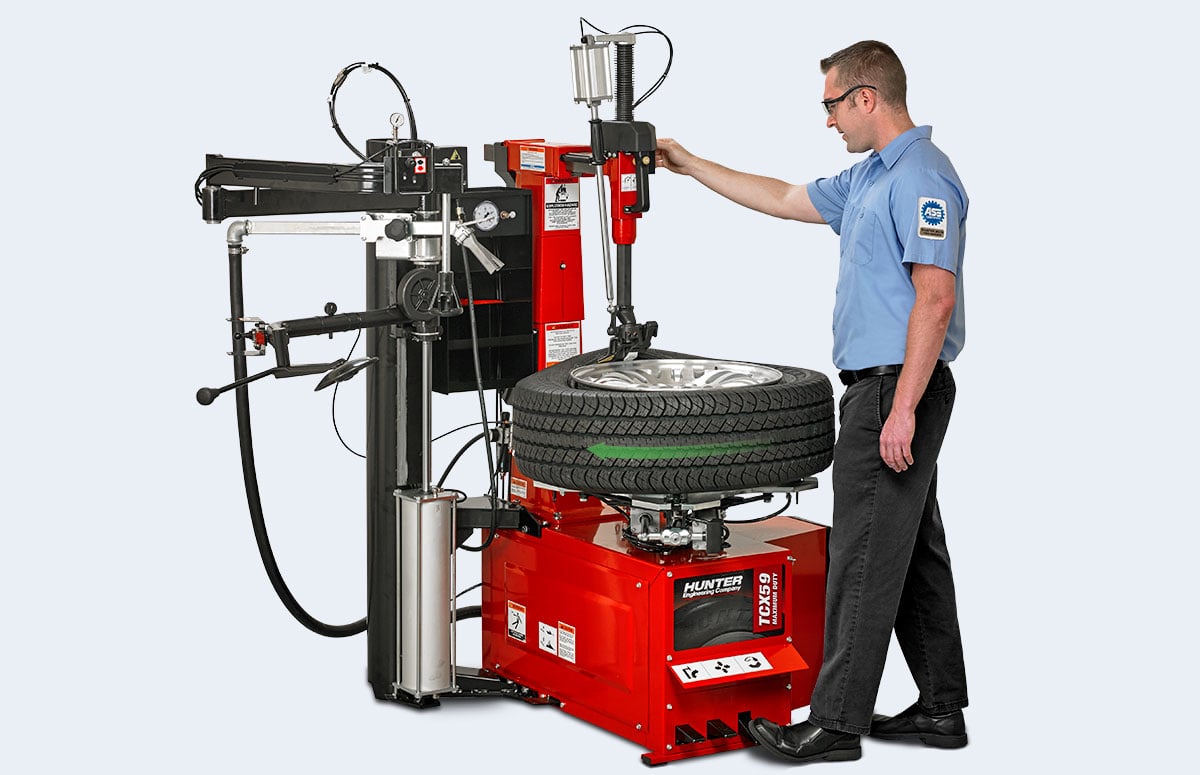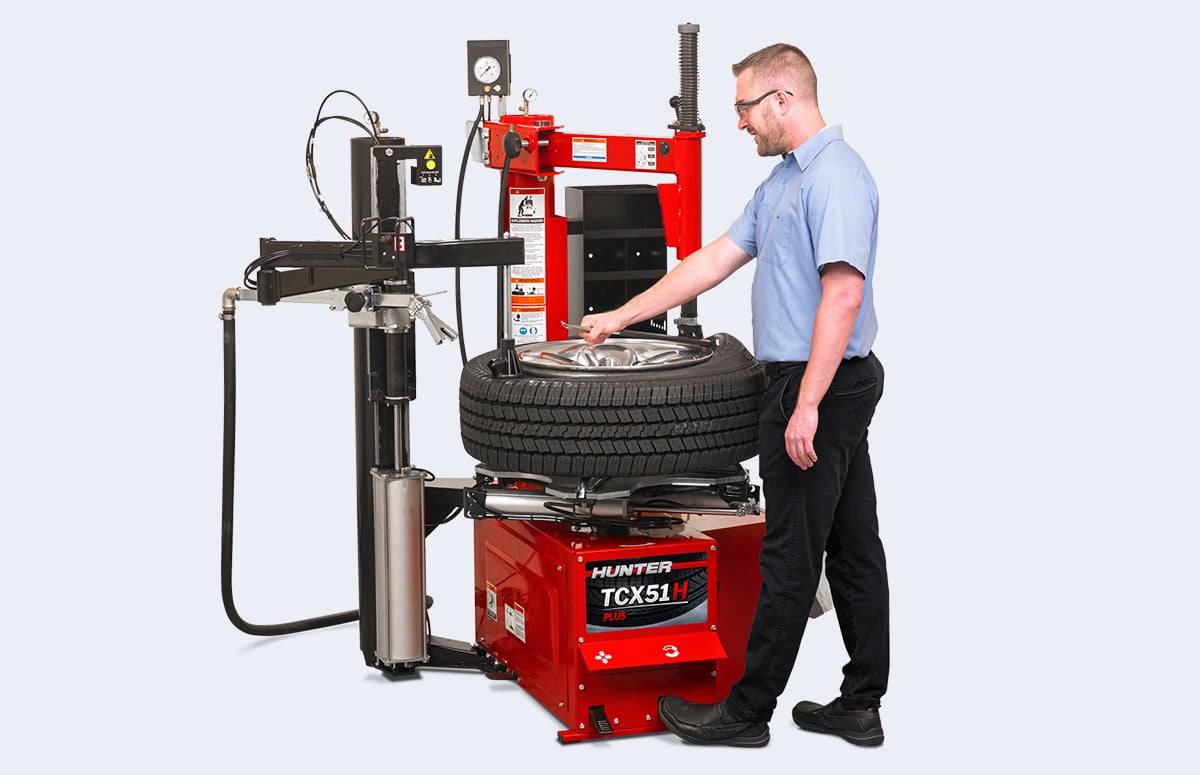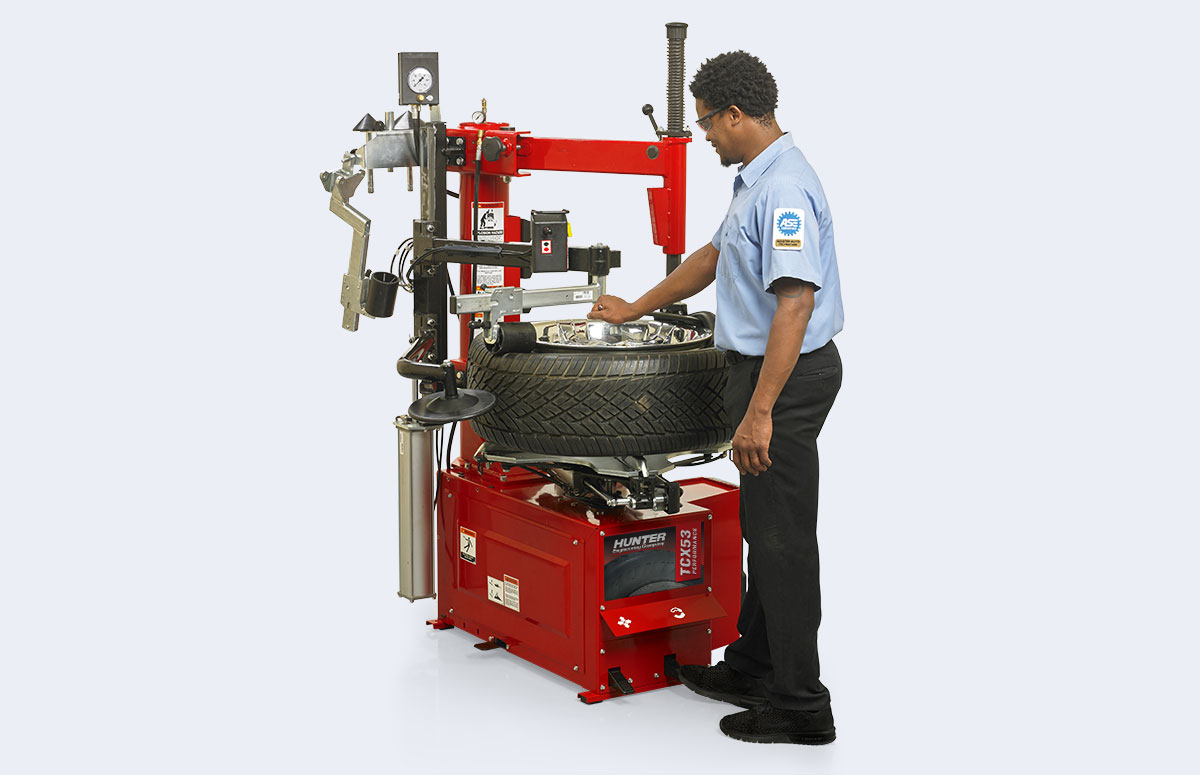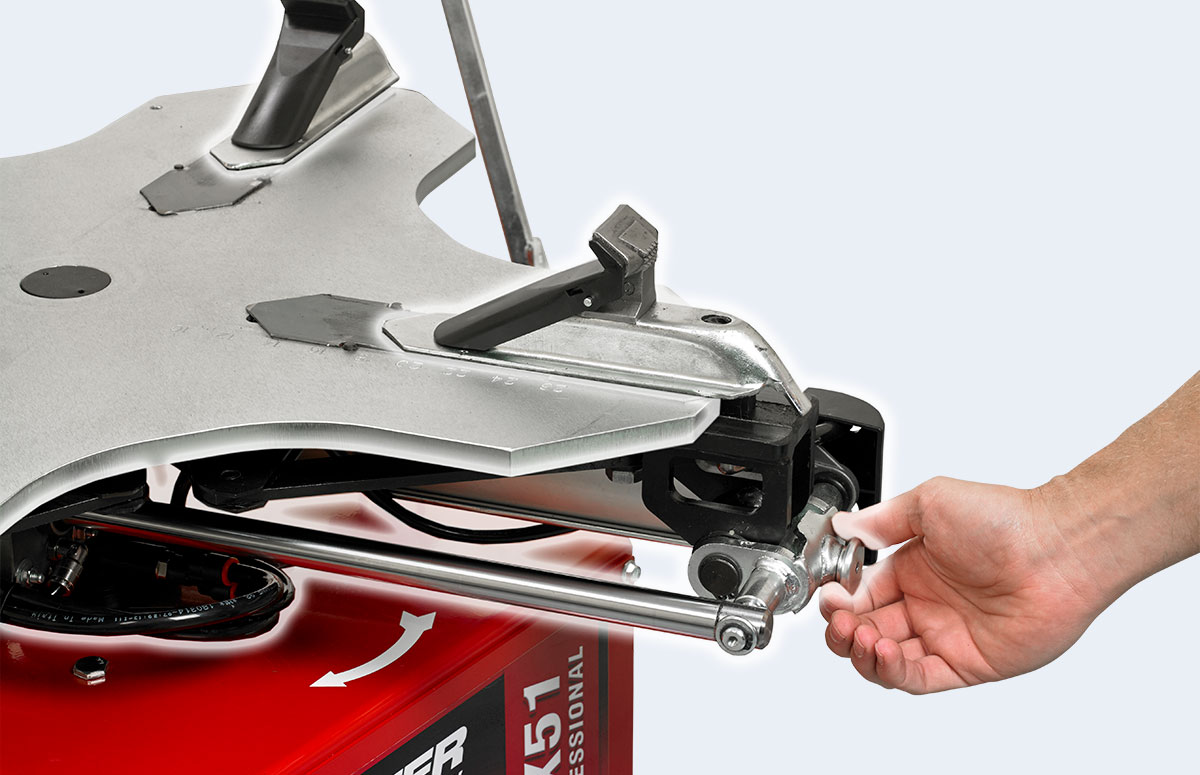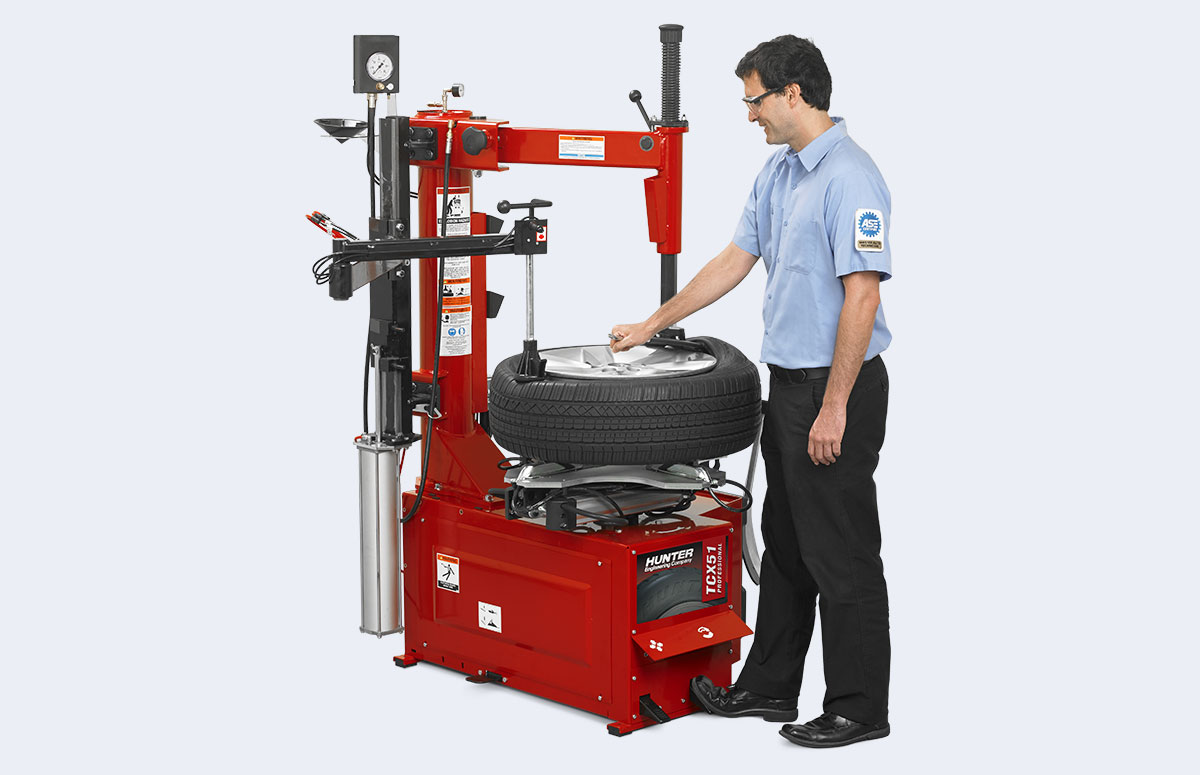 Table-Top Tire Changers
Powerful and durable table-top tire changers for every need
Hunter tire machines are the industry leader in power and speed. Durable enough for the toughest tire work, Hunter TCX table-top changers come in many configurations to meet any need.
Available in 220V 2-speed, 110V single speed, or compressed air power choices
Features at-a-glance
PowerOut bead breaker

Hi-grip jaws

Quick adjust jaws

Patented "Winged" mount head
Specifications at-a-glance
Standard Clamp Range

Shovel Width

Max Tire Diameter

Power Supply
Product family at-a-glance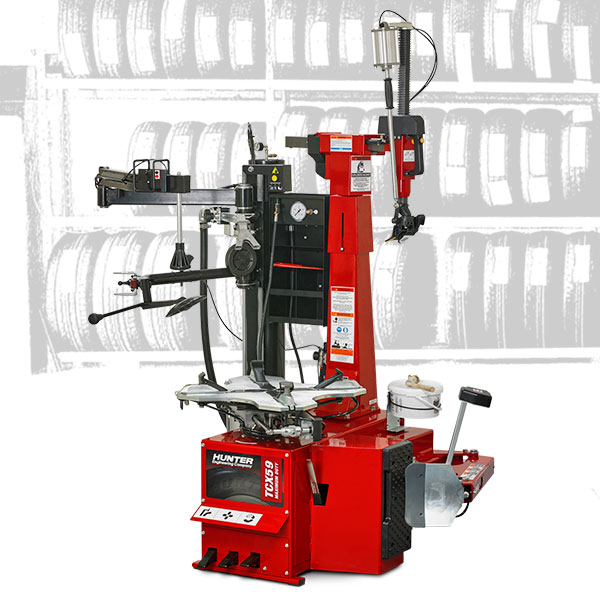 TCX59 and TCX58
Automatic swing arm
FastBlast™ inflation system
Hybrid leverless head (TCX59 Pro)
Levelerless head (TCX59)
Automatic swing arm
Heavyweight chassis
10-26 in. External clamping
PowerOut™ bead breaker
Full dual-disc bead press system (TCX59 Pro)
Locking lower demounting disk
220V 2-Speed Power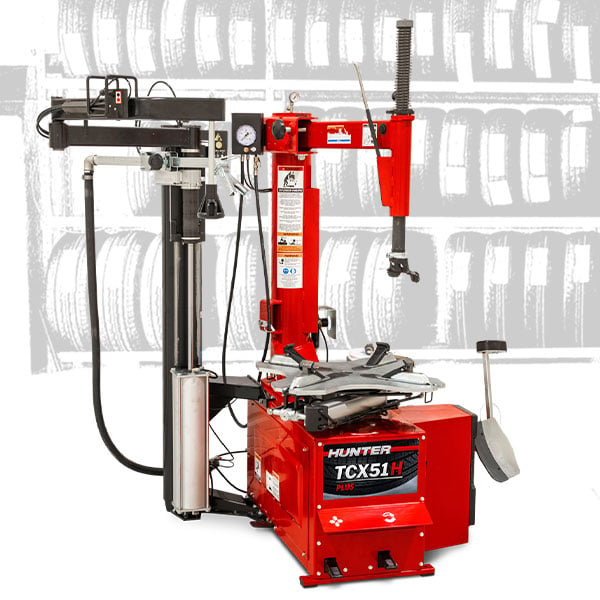 TCX51H Plus
Built for truck and SUV tires
FastBlast™ inflation system
Conventional mount head
Manual swing arm
Heavyweight chassis
10-26 in. External clamping
PowerOut™ bead breaker
Powerful bead press arm
220V 2-speed power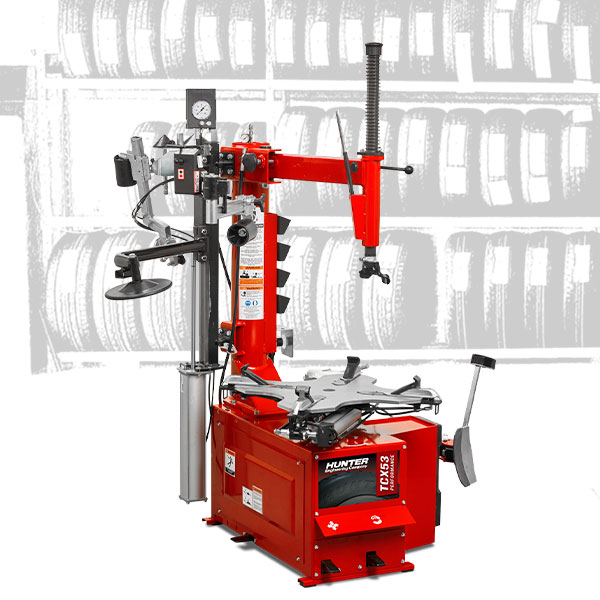 TCX5x "H" models
Heavyweight & powerful
Conventional mount head
Manual swing arm
Heavyweight chassis
10-26 in. External clamping
PowerOut™ bead breaker
Bead press options to suit your needs
220V 2-speed power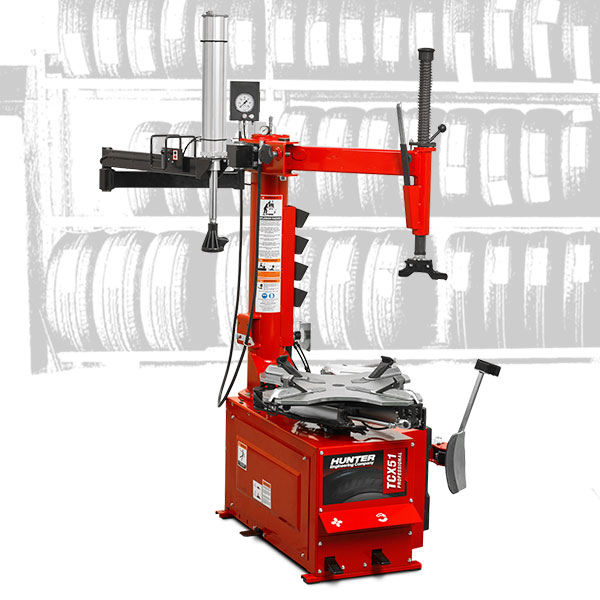 TCX5x "E" models
Efficient & accommodating
Conventional mount head
Manual swing arm
10-26 in. External clamping
PowerOut™ bead breaker
Bead press options to suit your needs
220V or 110V Single-speed motor (Air models available)
See them in action
TCX58 & TCX59 Tire Changers
See how Hunter's TCX58 and TCX59 are purpose built for the growing truck and SUV market.
TCX53 Performance Tire Changer
Hunter's TCX53 performance tire changer with bread press system is the heaviest tire changer in its class and offers a long service life.
Tire Changer TKO: Part 1
Don't miss this head-to-head battle to discover, once and for all, which tire changer is worthy of being called "Heavy Weight Champion".
Tire Changer TKO: Part 2
Watch our Tire Changer Scientists put these competing tire changers to the test with eight rounds of demonstrations directly comparing the mass, power, speed and torque.
Tire Changer TKO: Part 3
Ready to find out who wins the Tire Changer "Heavy Weight Champion" title? Hunter's TCX Table-Top Tire Changer series has more mass, more power, more speed and more torque to help you service even the toughest wheel and tire assemblies with ease and speed.
Servicing 19.5 in. wheels
TCX51 Professional Tire Changer
Hunter's TCX51 professional tire changer is the heaviest model in its class and offers a long service life.
FastBlast™ Blast Inflation
Service difficult wheel assemblies with built-in blast inflation
Models: TCX51H Plus, TCX58, TCX59, TCX59 Pro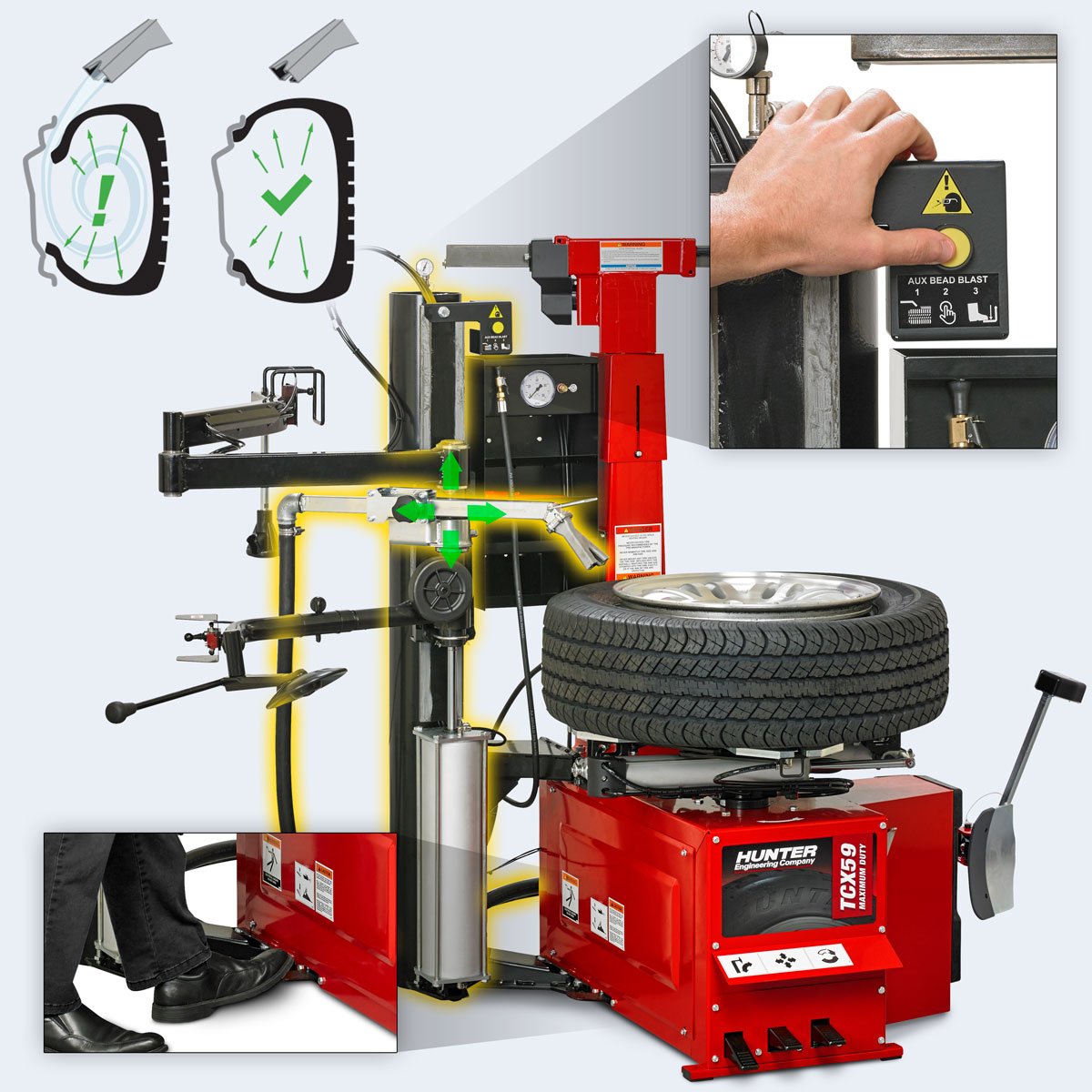 FastBlast™ Inflation System
Designed with truck and SUV service in mind, the new top-side blast inflation system is optimized to seat even the most difficult tires.
Set the position, select inflation mode then press the inflation pedal
6.5 gallon air tank is larger than most portable inflation devices
Traditional jaw blast inflation is still standard and effective for most tires
Safely inflate the most stubborn tires, with one technician, hands free
Bead Press Systems
Configure your tire changer to the wheels you service
Basic Tires
Service basic tire and wheel assemblies efficiently.
Models: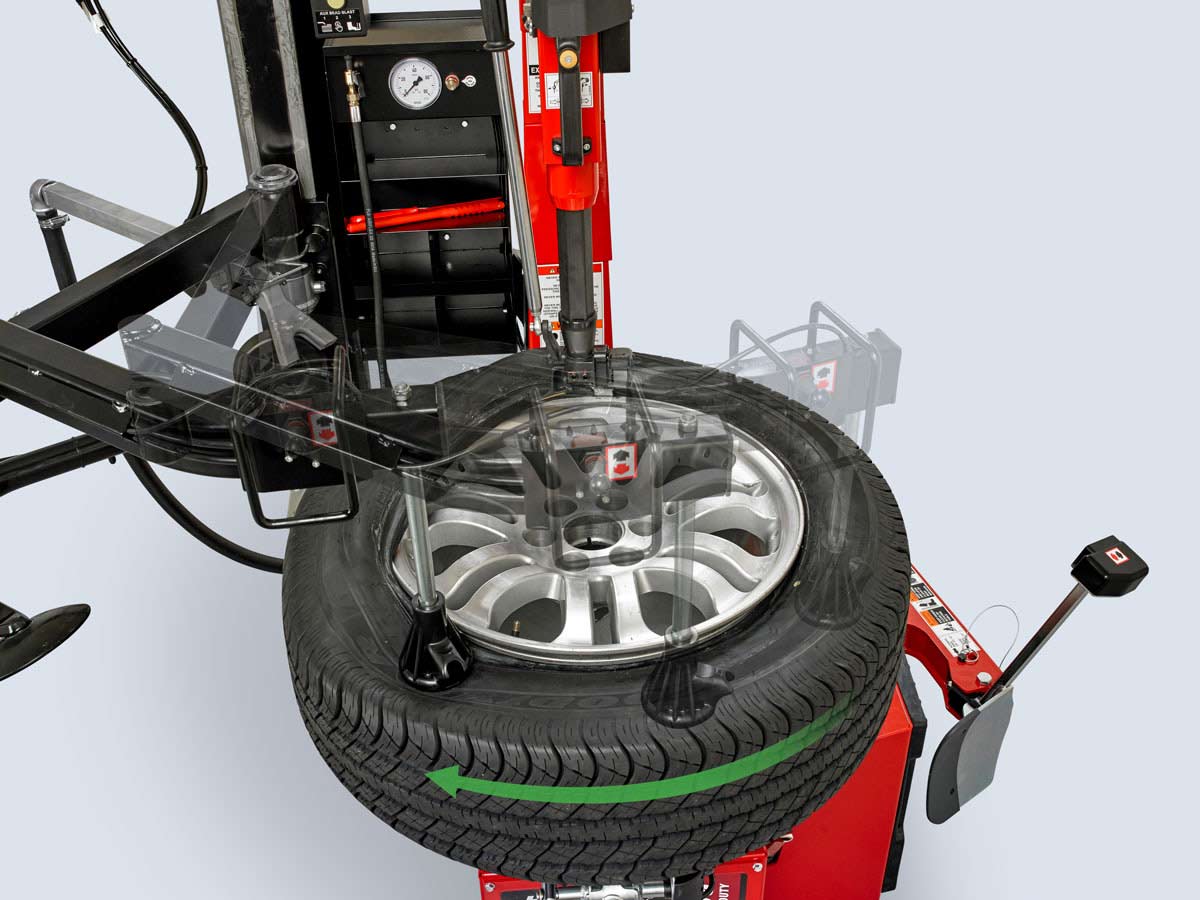 Fastest and most powerful available single press head assists with tough tires. Lifting hook helps with lifting the tire off of the rim.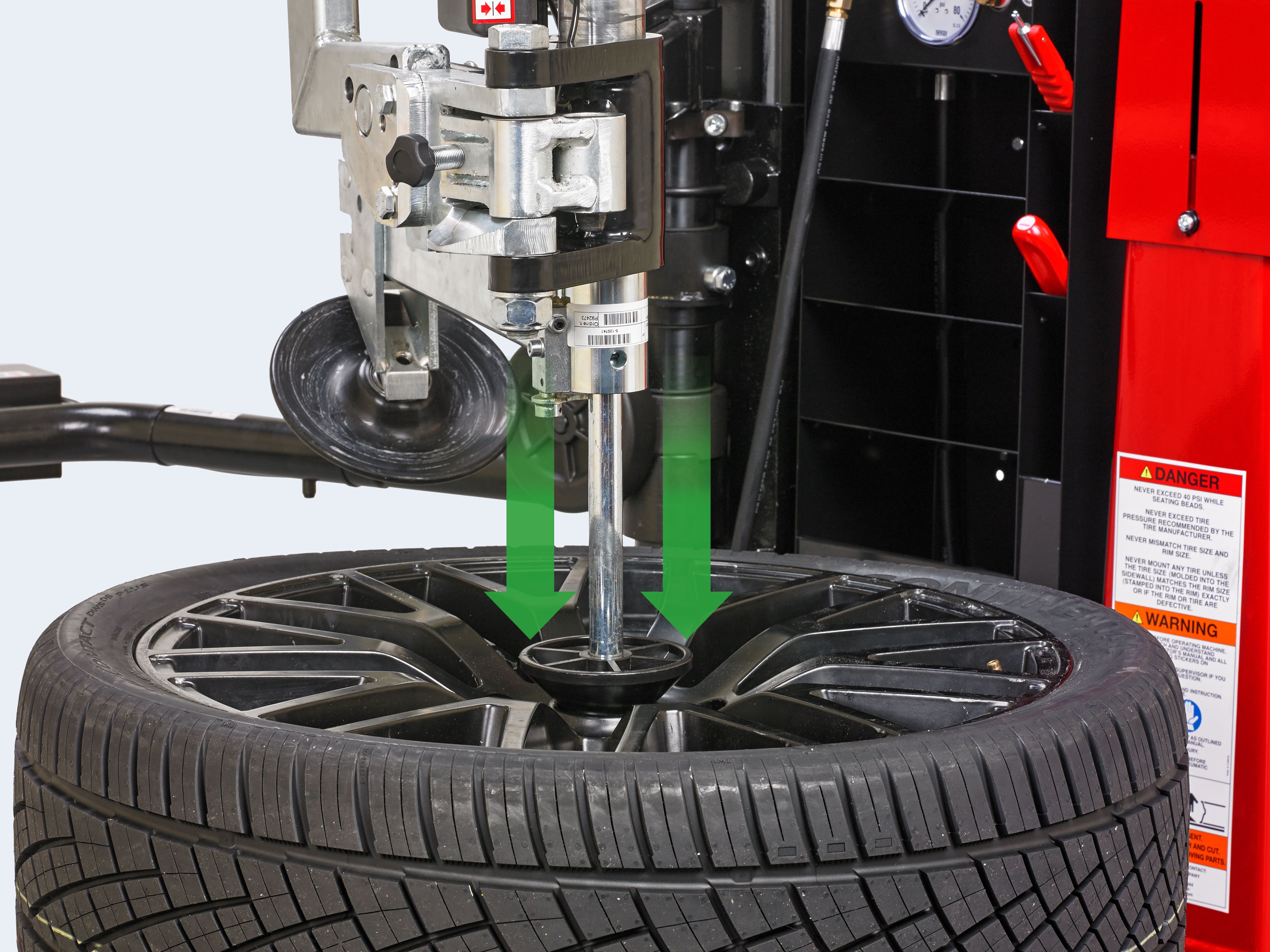 Wheel press cones and extension arm simplify external clamping when servicing low-profile tires.
Advanced Tires
Change advanced tire and wheel assemblies with ease.
Performance OE car
Truck
SUV
Models: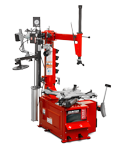 TCX53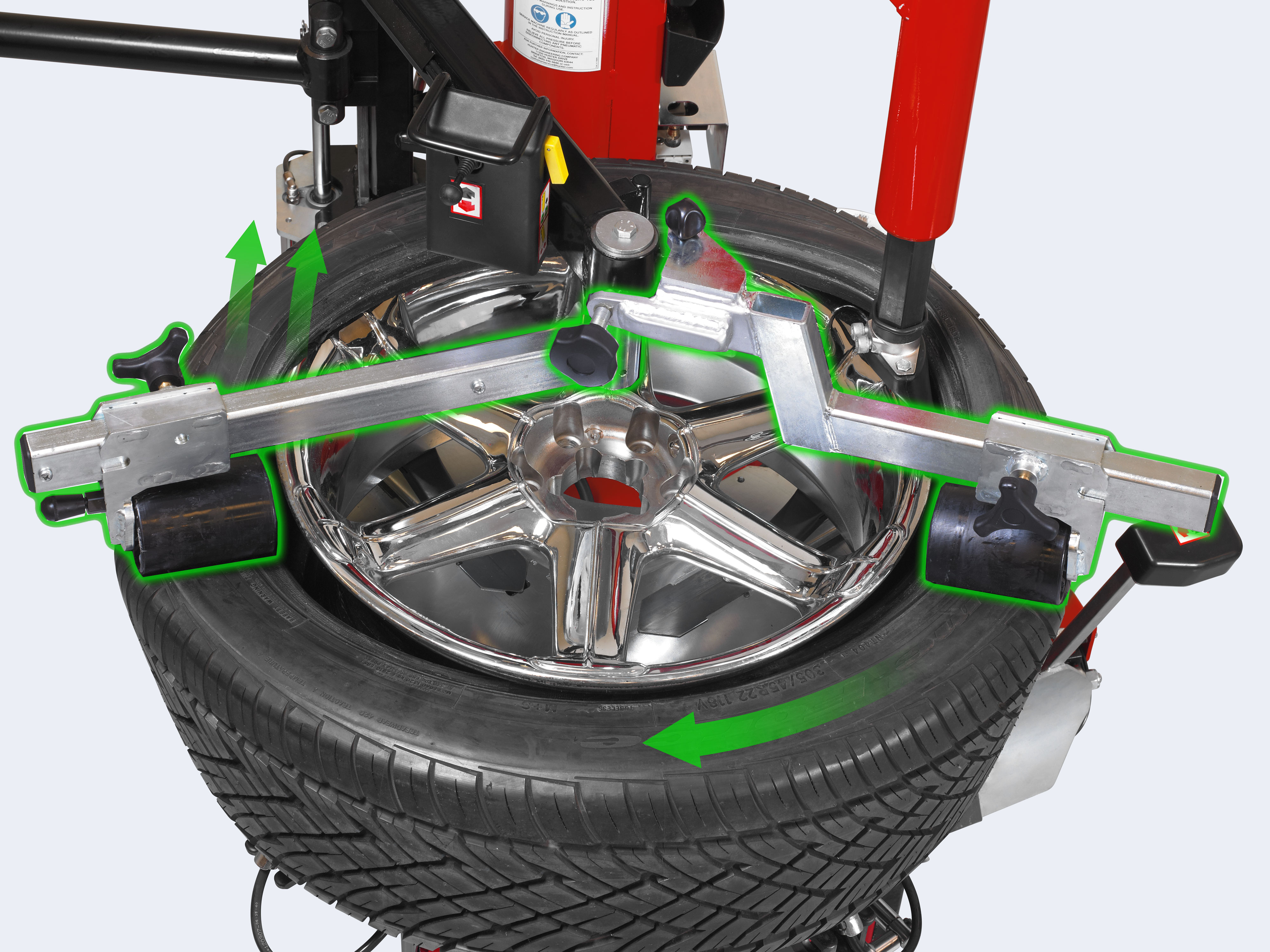 Two mounting rollers offer assistance for tough assemblies. Secondary roller arm is removable when not in use.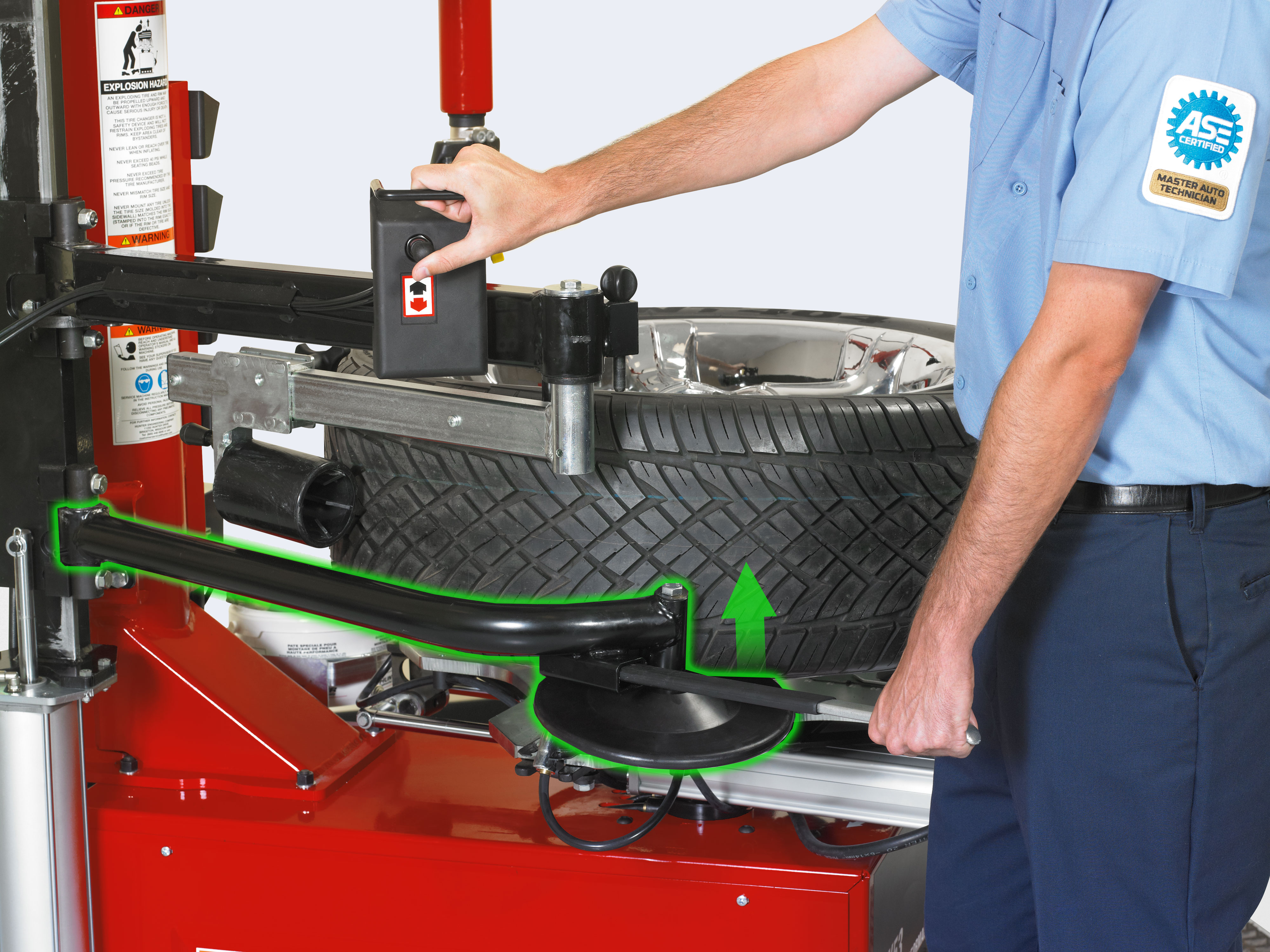 Lifting and rebreaking disc
The bottom roller disc can be used for heavy tire lifting and bottom bead reloosening.
Extreme Tires
Handle extreme tire and wheel assemblies effortlessly.
Aftermarket
Low profile
Run flat
Medium-duty truck
Models: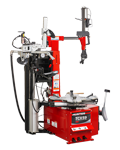 TCX59 Pro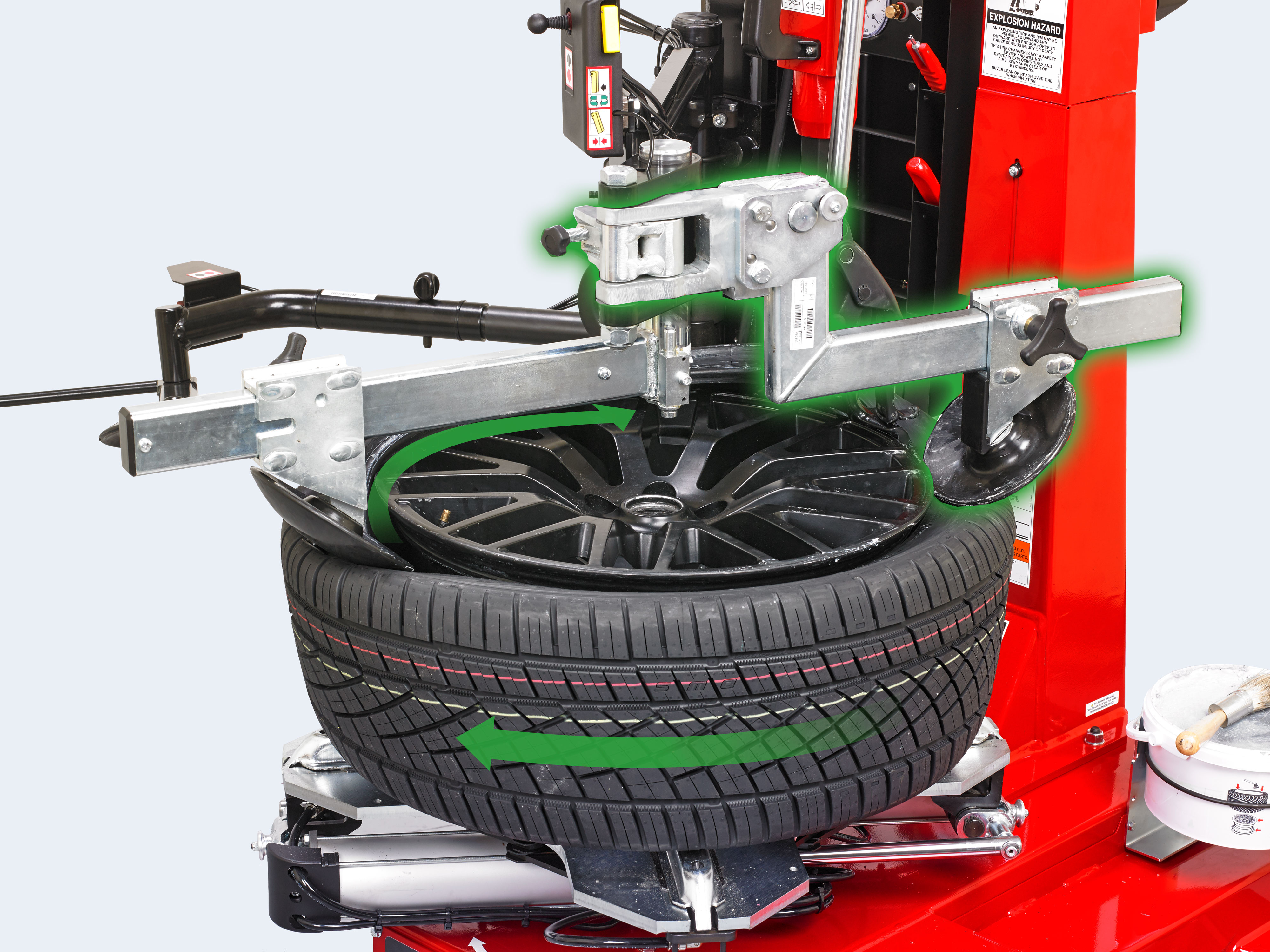 Service stiff sidewall tires, while also allowing easy bead lubrication. Rising cam action reduces bead stress. A secondary flip down, fixed roller arm adds additional contact for extreme low-profile tires and deep drop-center wheels.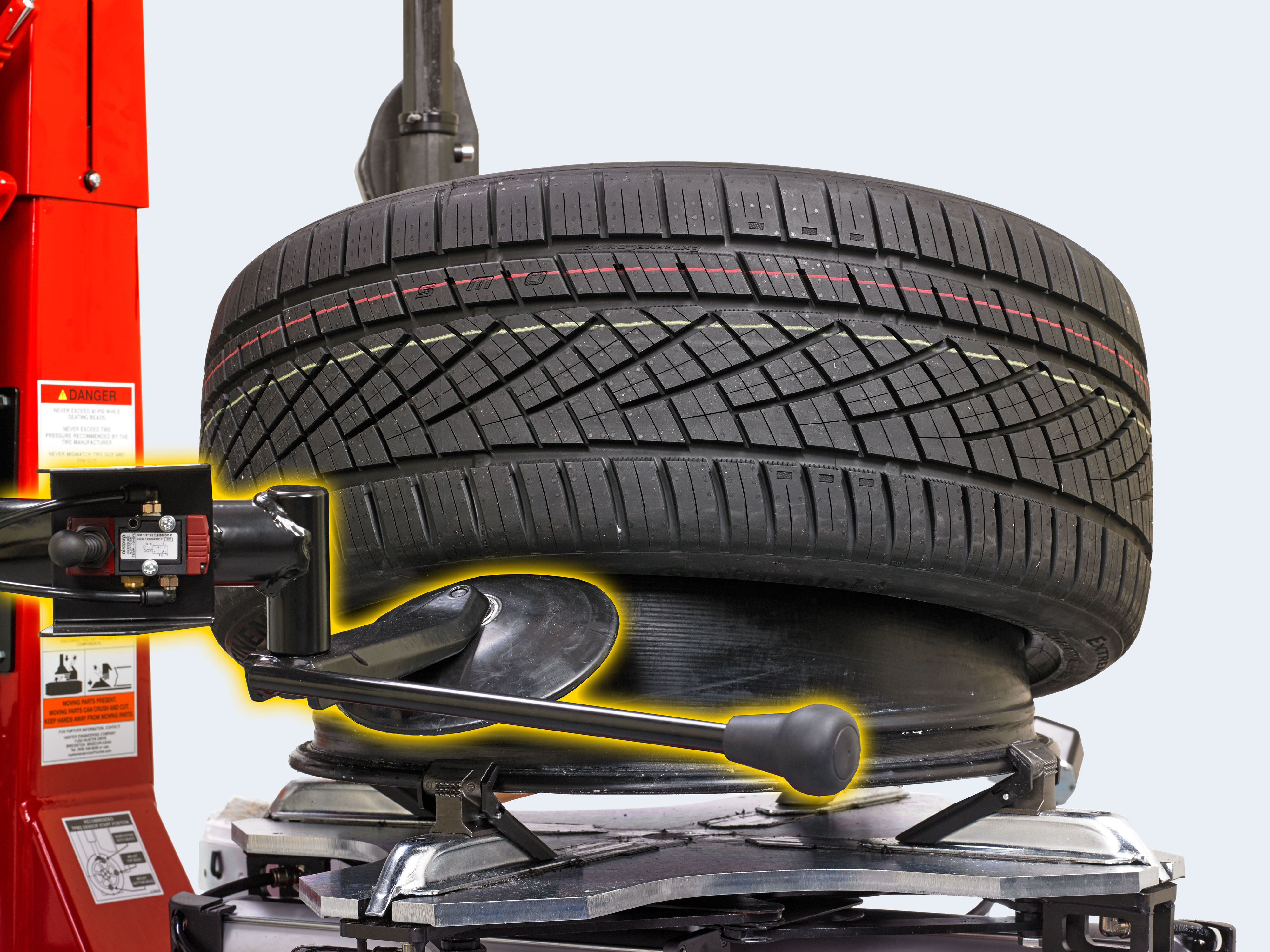 The bottom roller disc can be used for bottom bead reloosening, demounting or match mounting.
Table-top surface
Polished table-top makes cleanup easy. High torque and speed provide power to tough wheels.
Measurement marks
Hi-grip jaw covers protect wheels and don't slip. Diameter marks aid external clamping.
Adjustments
Clamps adjust from 10-26". All jaws adjust simultaneously for mistake free clamping.
Hybrid Leverless Head
(TCX59 Pro)
Extended downward stroke to catch low beads
Tilting lip keeps beads in position for demount
Polymer "winged" head does not require inserts
Leverless tool head
(TCX59)
Eliminate technician strain on tough assemblies
Prevent bead and rim damage from manual levers
Easy-to-operate variable speed controls
Conventional mount head
(TCX58, 53, 51, 50)
Patented polymer "wing and knob" design guides the tire with maximum wheel protection. Raised spoke and clad wheel friendly.
Automatic swing arm
(TCX59, 58)
Swing arm clears and returns to rim edge with the push of a pedal with one button locking in rim diameter and width settings. 30% Smaller than tilt back designs.
PowerOut™ Bead Loosener
The most power bead-breaker in its class uses fingertip control and three-way adjustable shovel for best rim fit. Shovel protectors are standard.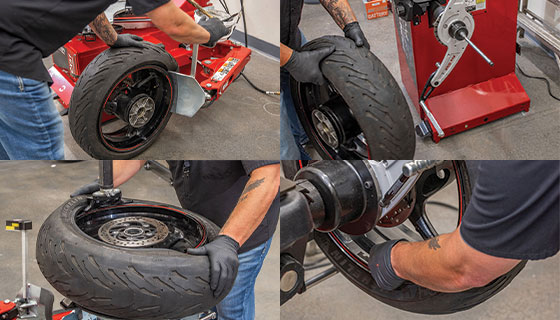 Class-leading structure
Heavier chassis than other brands featuring rubber feet to prevent movement. More rigid design ensures long service life.
Wheel lift option
Remove risk of injury by easily lifting heavier truck and SUV wheels
The number of heavy tires have multiplied
Stores flat when not in use
Class-leading power options
Two speed - 220V electric motor available on all models
Powerful 220V/110V single speed model is an easy replacement choice
Compressed air motor models available
Are you ready to invest in durability?
Up to 50% higher torque & speed than other models
Rigid components for minimal flexing
Portail HunterNet®
Prenez le contrôle de votre équipement, de vos chiffres et de votre rentabilité
Contactez votre représentant local Hunter pour recevoir un devis gratuit ou une démonstration de produit.
Votre technicien SAV Hunter local peut répondre à vos questions, vous aider à utiliser l'équipement et vous fournir une formation sur site.
Vous avez du mal à vous décider ?
Voici quelques conseils
Nous avons répertorié quelques éléments à prendre en compte lors du choix d'une machine à pneumatiques.
See other shops using them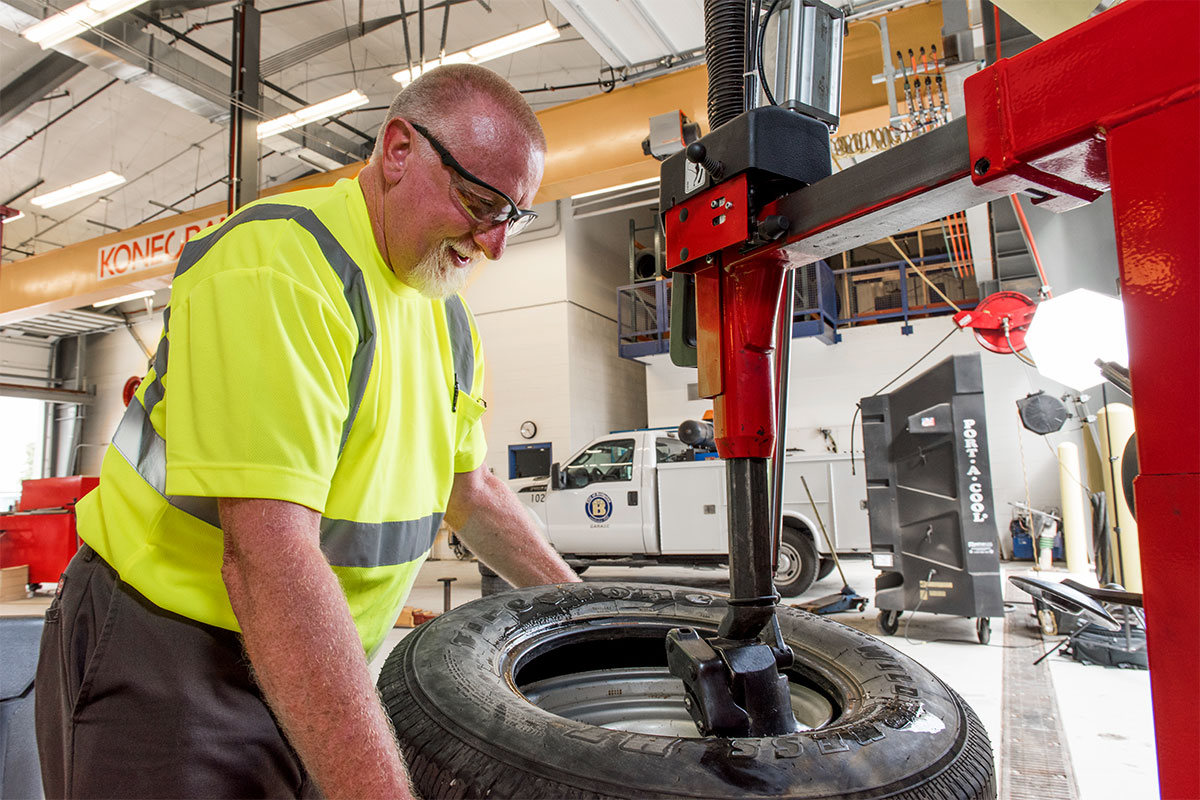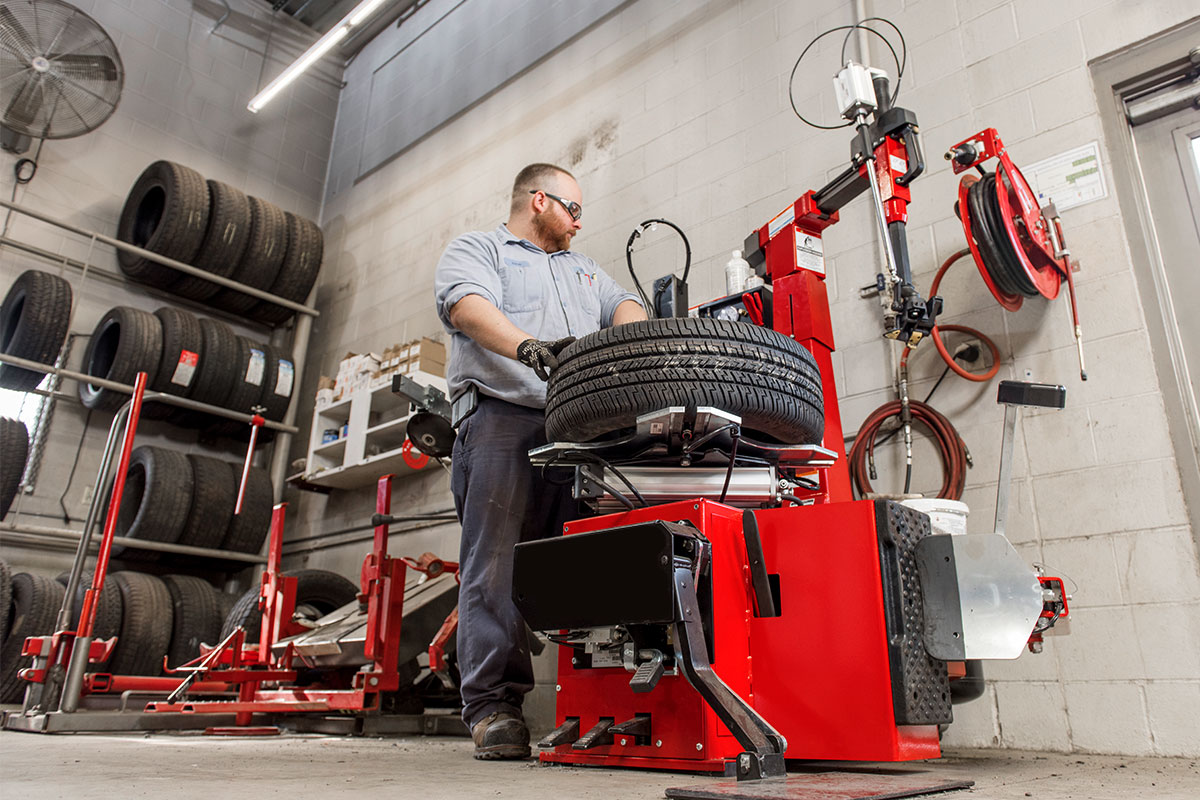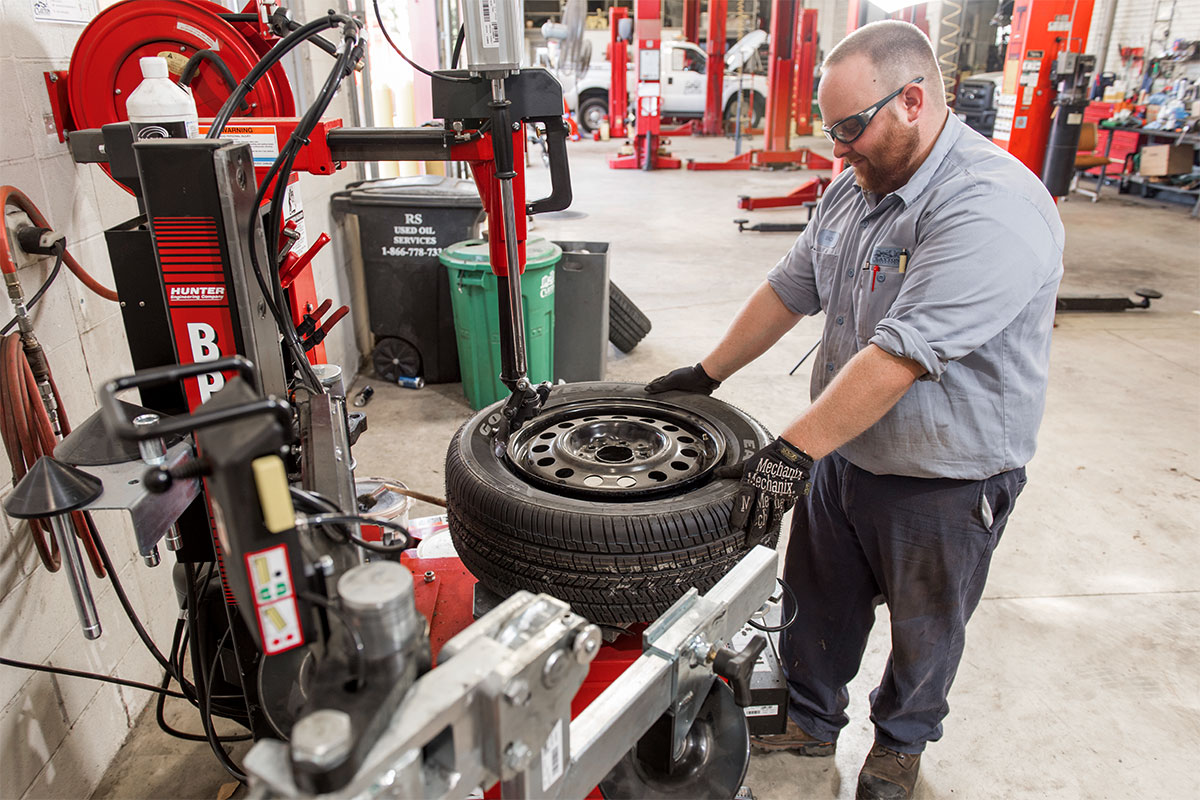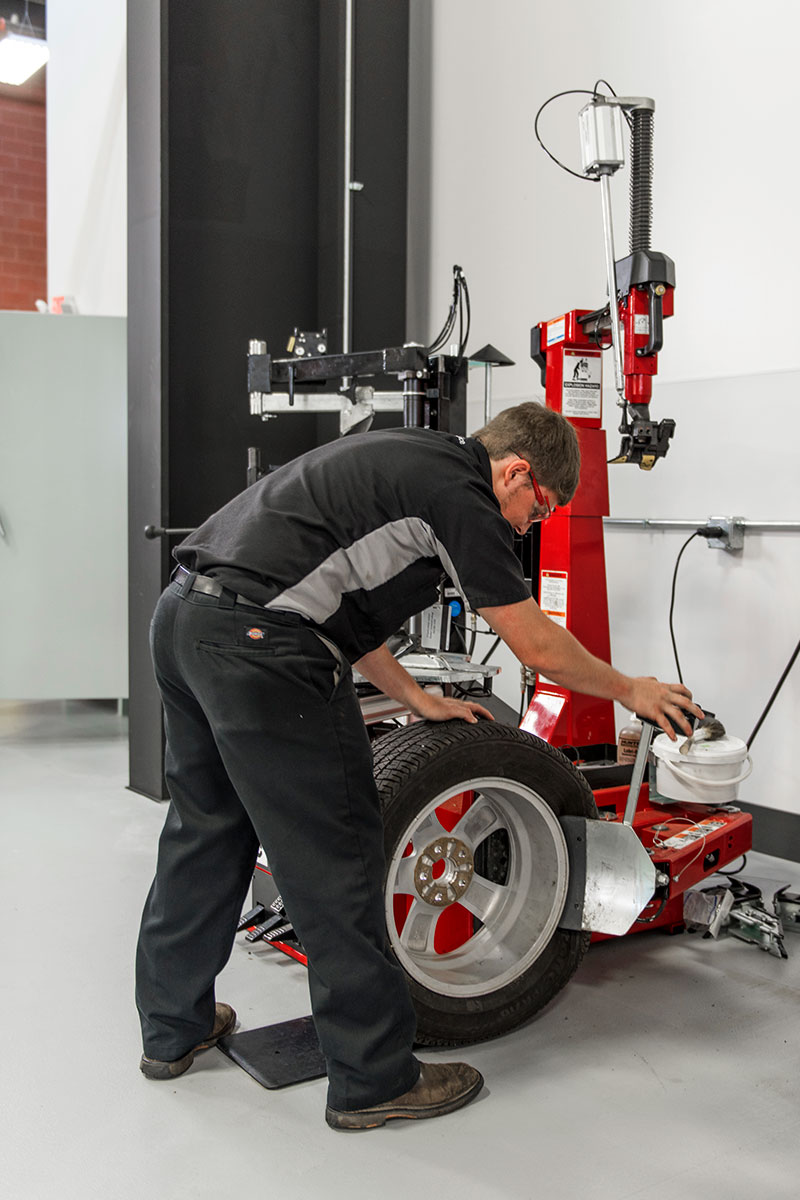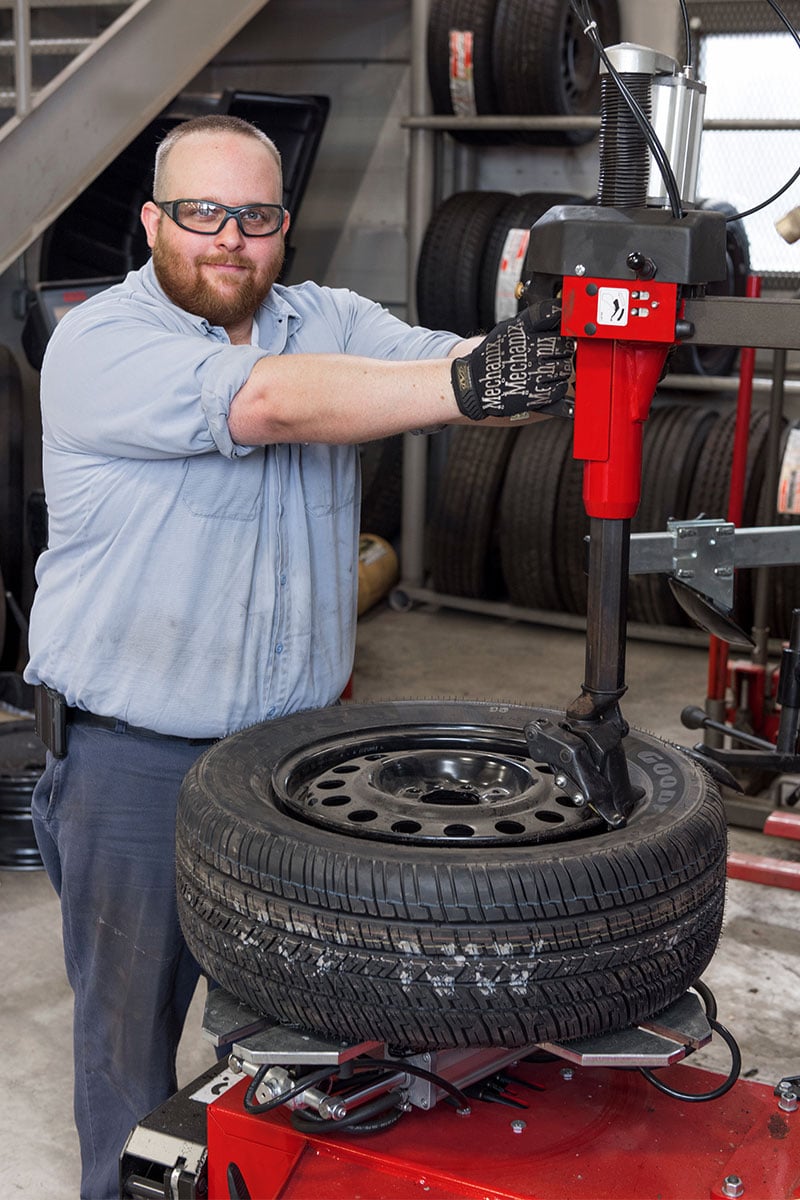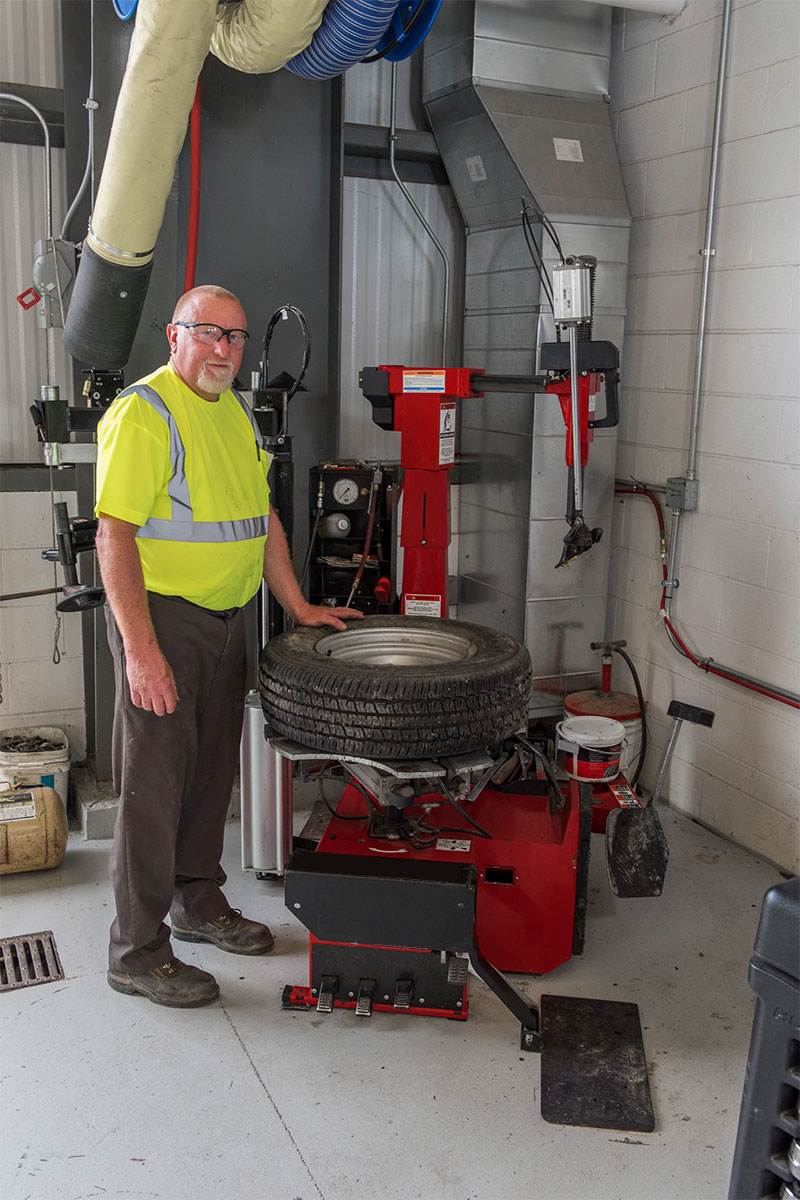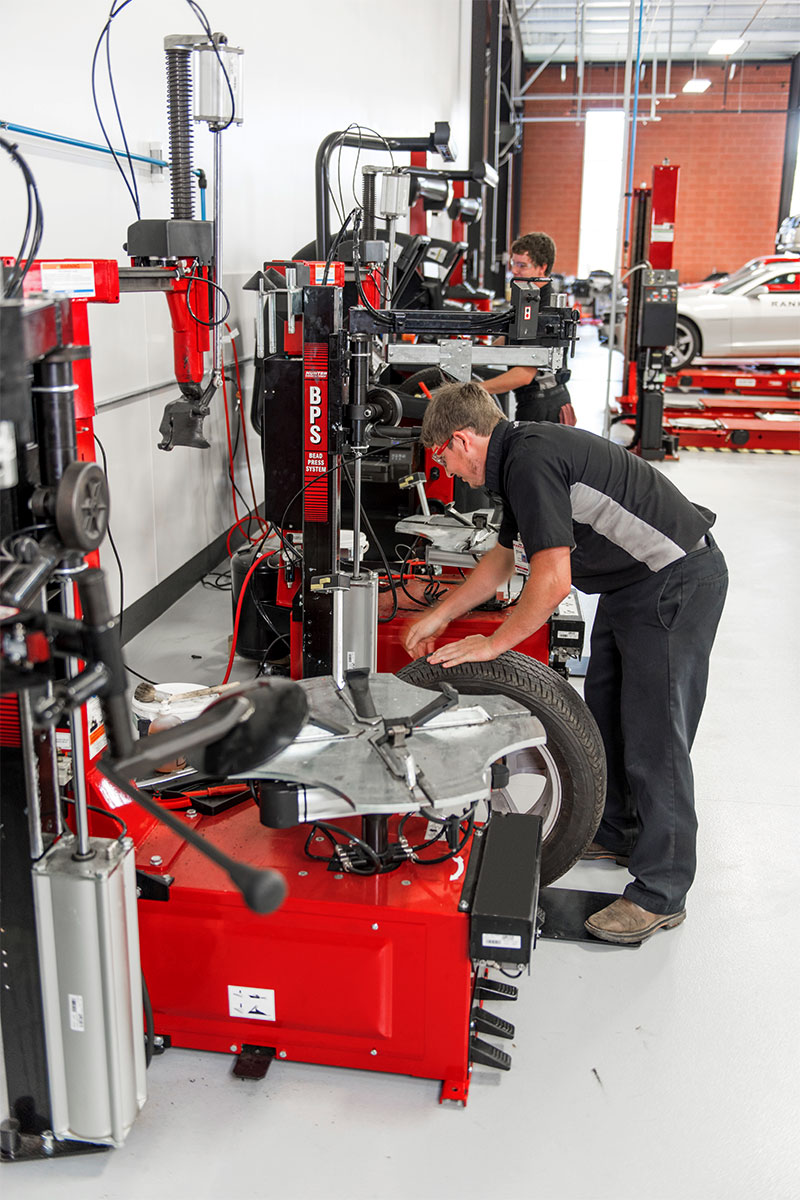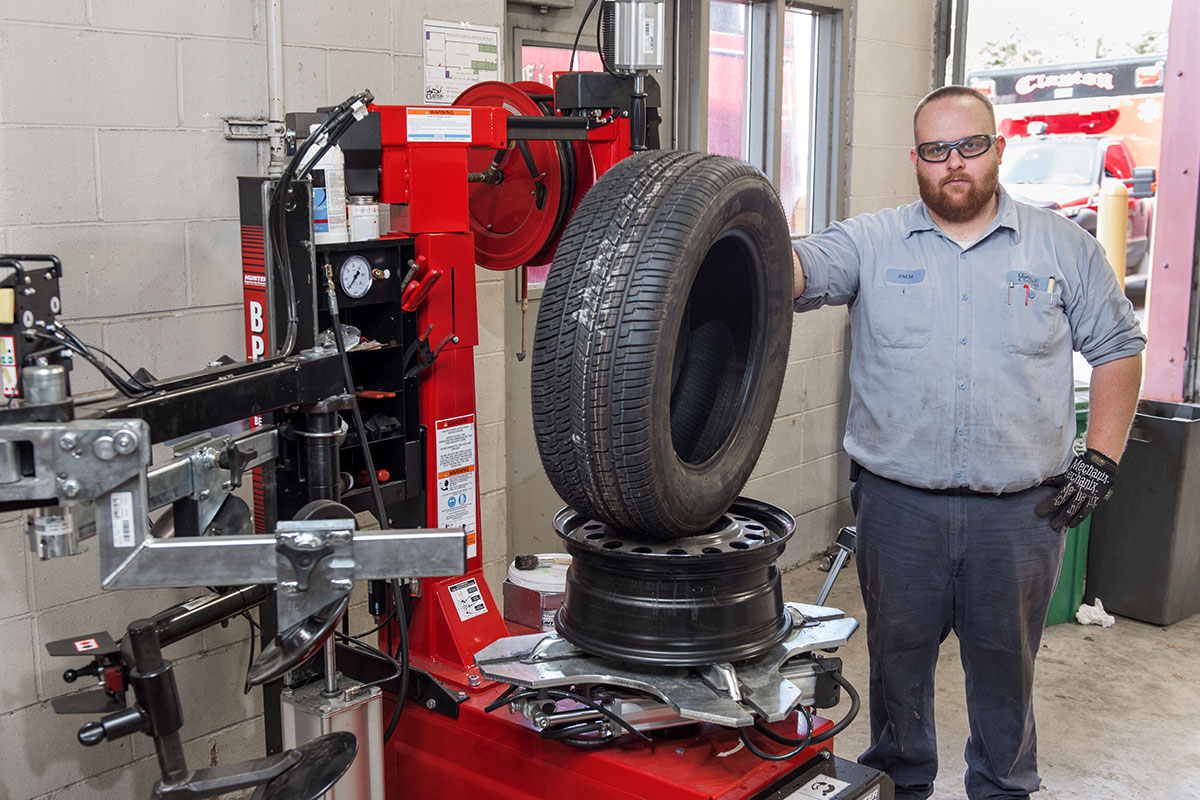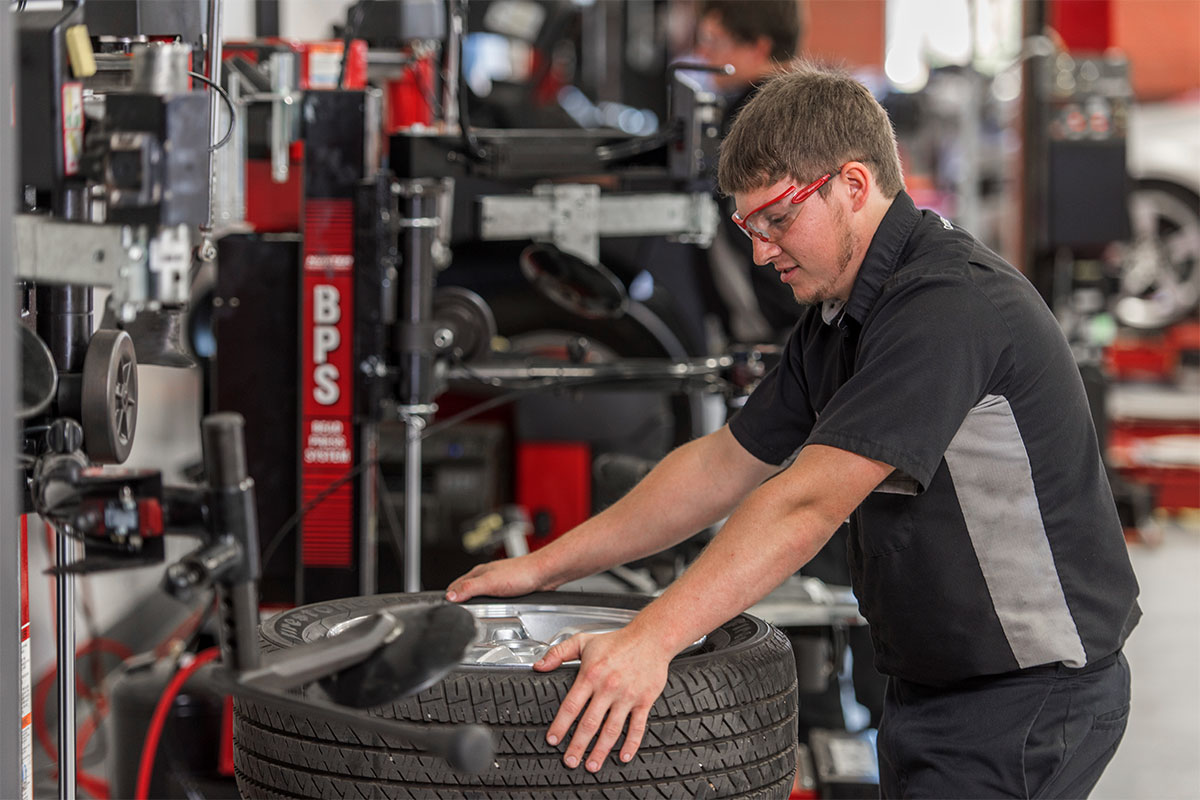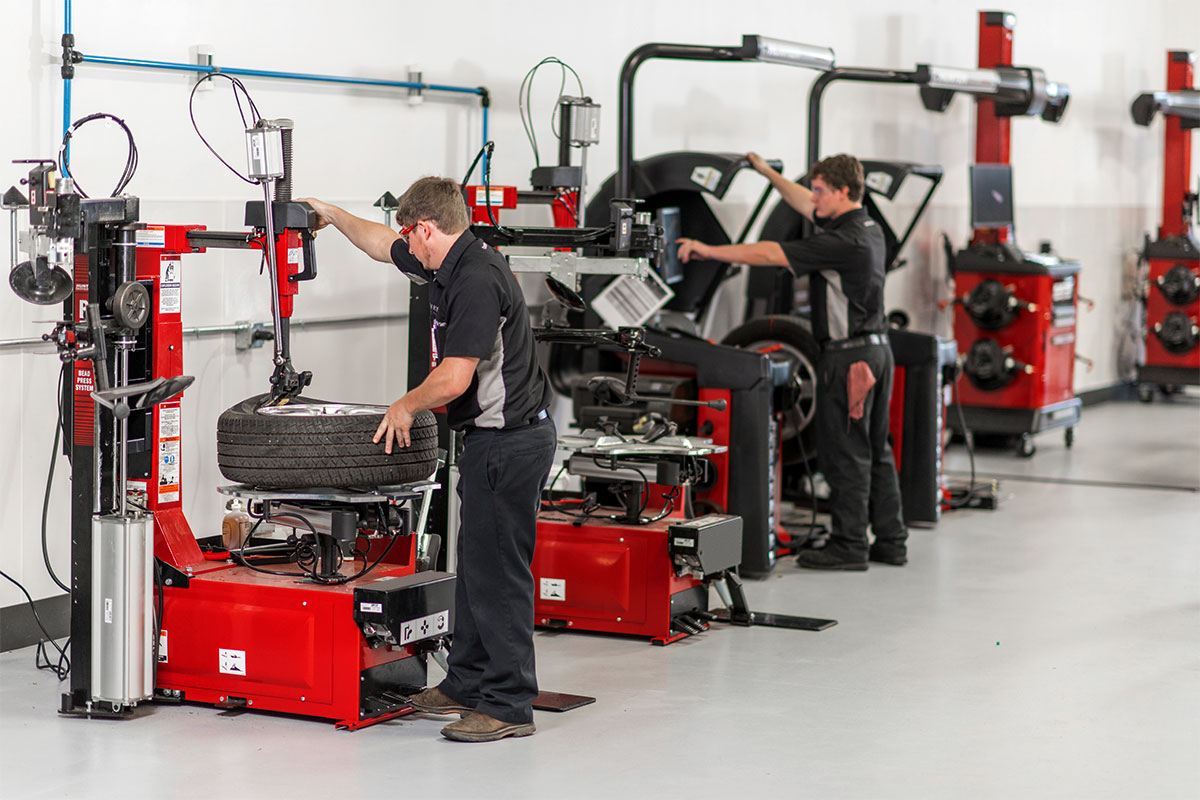 Give your technicians a tire machine proven to last.
Documents
Brochures
14/10/2022

09/03/2020

05/01/2021

09/11/2022
Garantie Hunter de 3 ans
Nous garantissons notre équipement et son acquisition.
Hunter Engineering Company garantit les nouvelles pièces de rechange des équipements pendant trois ans et la main-d'œuvre pendant six mois.
Explore further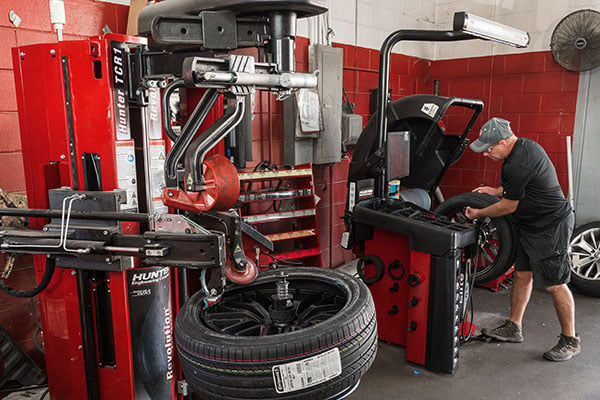 Revolution™
Mode WalkAway™ de votre monte/démonte-pneus
WalkAway™ vous permet de vous éloigner de votre monte/démonte-pneus afin d'effectuer d'autres tâches pendant qu'il démonte automatiquement le pneumatique.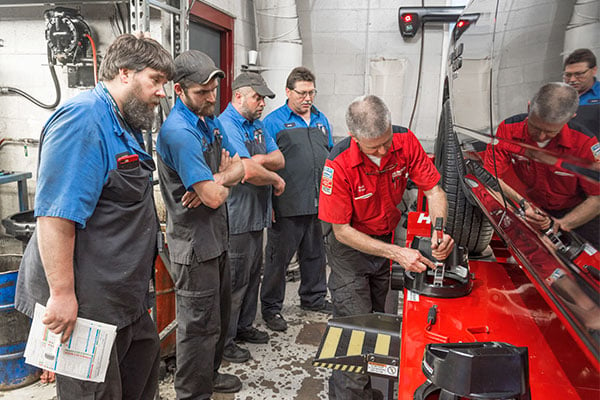 Service Hunter
Le plus grand de l'industrie
Les services de Hunter comptent le plus grand nombre de représentants hautement qualifiés de l'industrie.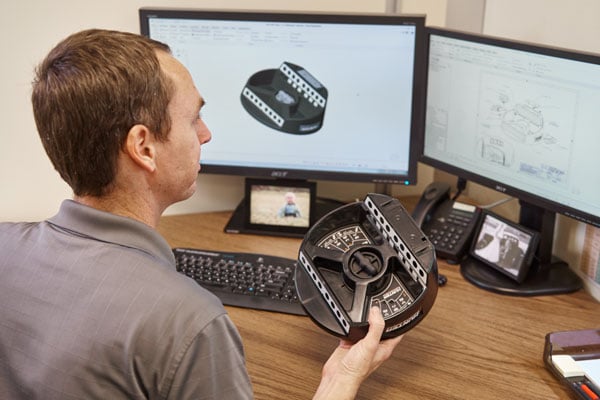 Équipe d'innovation
Primé
Des centaines de fonctionnalités brevetées et exclusives sont le fruit des travaux de l'équipe de recherche et développement, composée d'ingénieurs en mécanique, en génie électrique et en génie logiciel.