HunterNet® 2 Customer Portal
Real-time business tool to drive your shop forward
HunterNet® 2 - Customer Portal
HunterNet® 2, the real-time business tool that drives your shop forward by managing your most profitable equipment, celebrating your ROI and boosting shop performance by seeing your daily achievements and goals, all in real-time.
Truly Manage Your Business with the HunterNet® 2 Customer Portal
You can't tell if you're winning if you don't keep score. HunterNet® 2, the online customer portal for Hunter Engineering equipment, connects you with tools and data that will empower you to maximize your shop's efficiency and drive greater productivity. 
Designed & Built in the USA
Hunter designs and manufactures industry-leading service equipment right here in the USA.

Real-time results
Take control of your equipment, your numbers, and your profitability
Visualize your shop's performance
Observe your equipment ROI in real time
Order genuine Hunter consumable parts any time
Review Hunter equipment activity from anywhere
Features
Manage your most profitable equipment in real time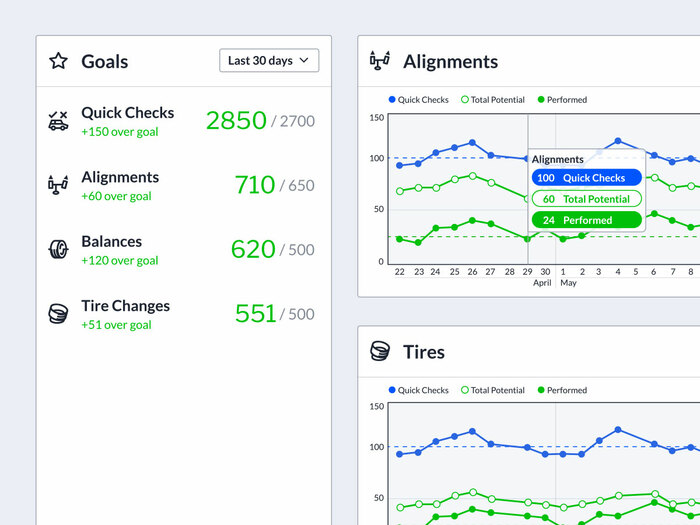 Set goals and see how your business performs day-to-day, and see how your various products and services perform over time.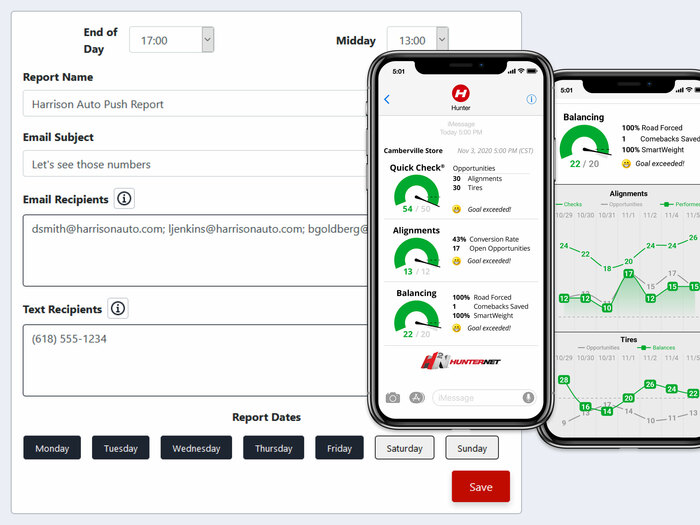 Setup to receive daily Push Reports to keep your goals and performance in check.
Track your alignment and tire revenue and potential revenue if all needed services were sold.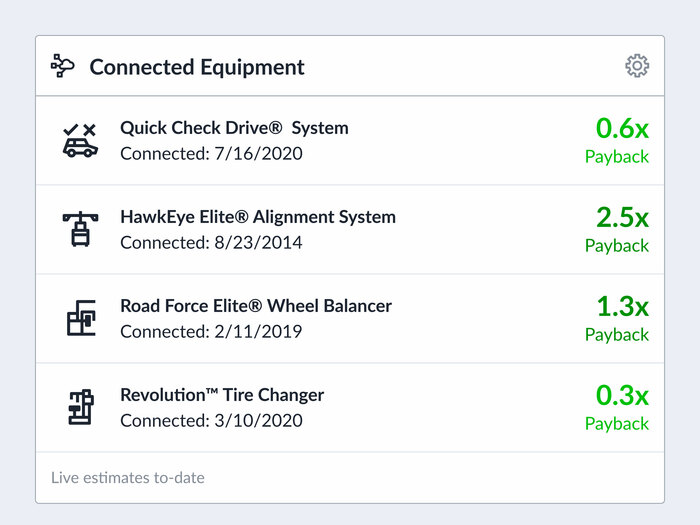 See your equipment payback in real time. Most Quick Check® units achieve 100% payback in months.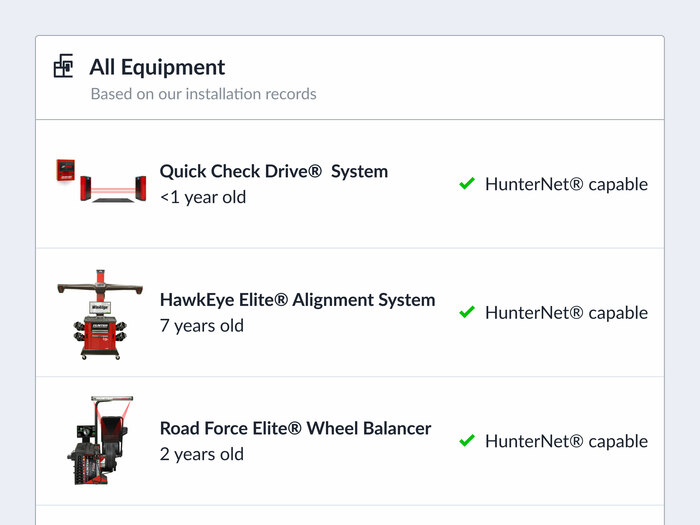 See a detailed list of your Hunter equipment, including age.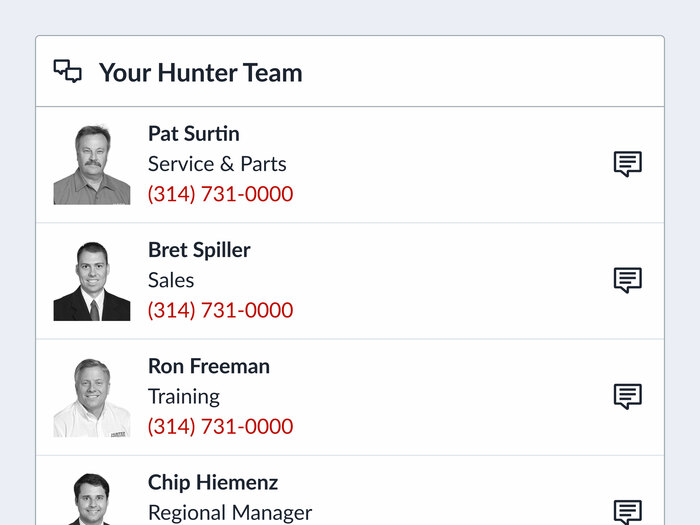 Connect with your local Hunter team for questions and support.

Get connected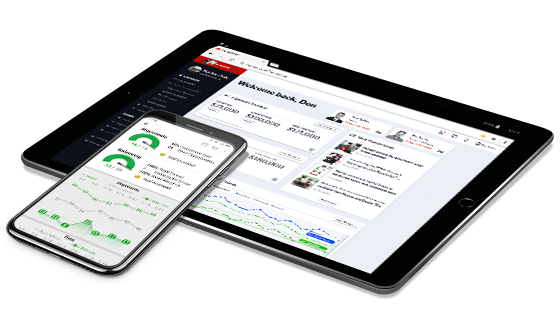 EV Readiness
Keep track of new opportunities as they arise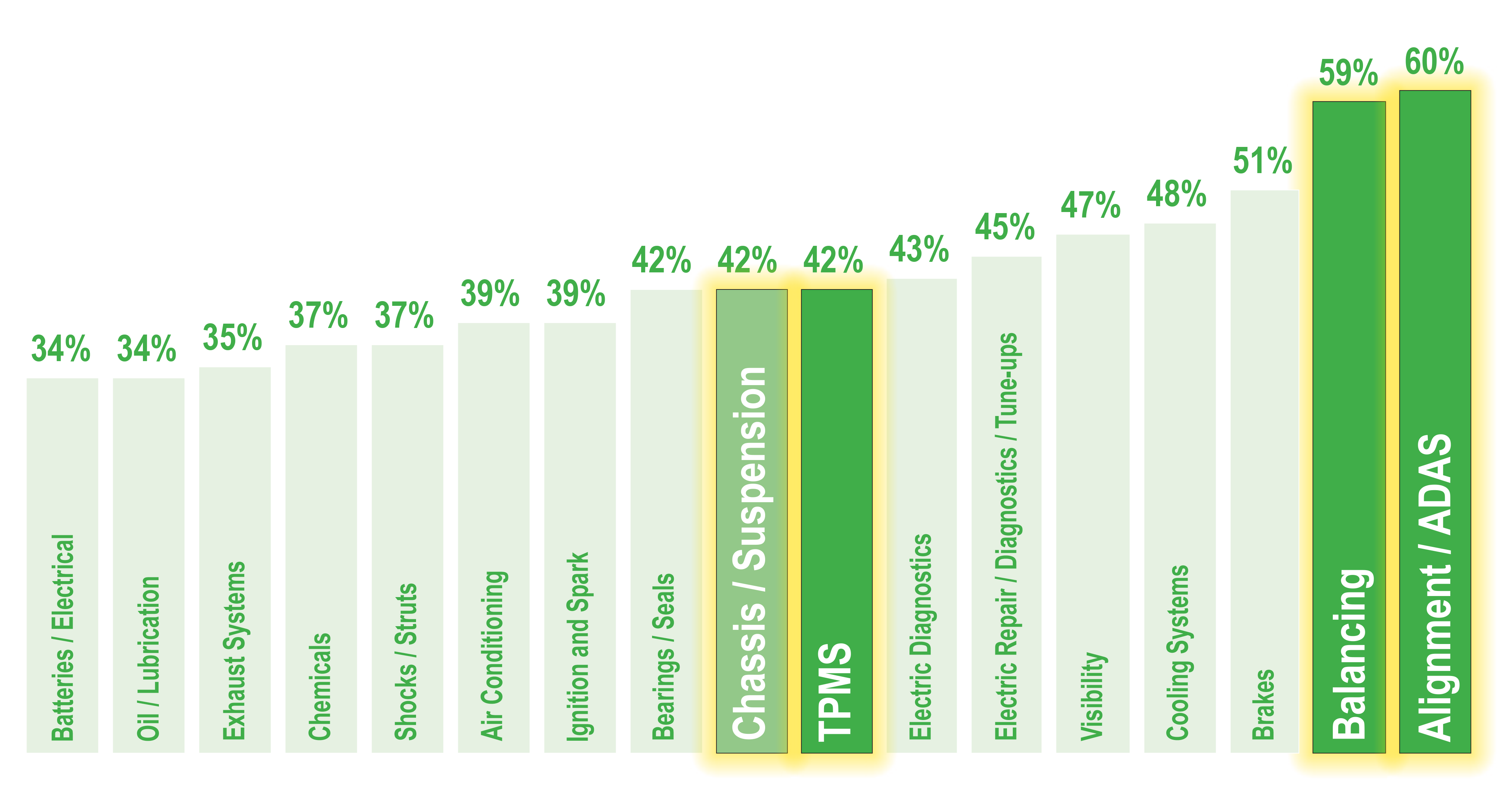 Undercar is the future of automotive service
Tires are a core service
High profit margin
Can supplement other dwindling services
Based on Modern Tire Dealer's 2019 Automotive Service Study
Tech Retention & Recruitment
Celebrate your technician's successes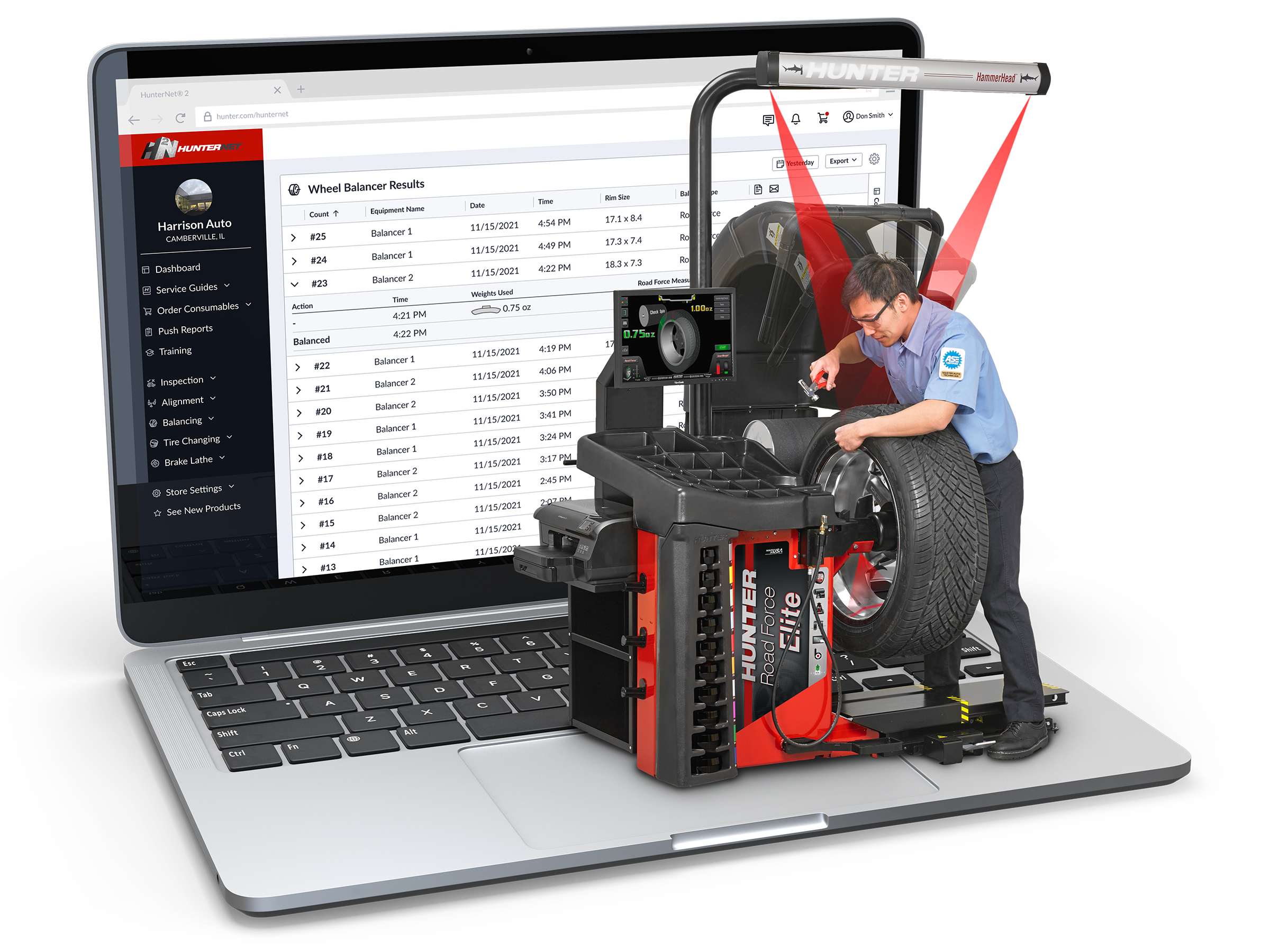 Great performance comes from more than just dollars
When your technicians are happy, they do great work. When they do great work, your business thrives. Help your techs track their progress and accomplishments with HunterNet® results.
Customer Experience
Increase trust and transparency with customers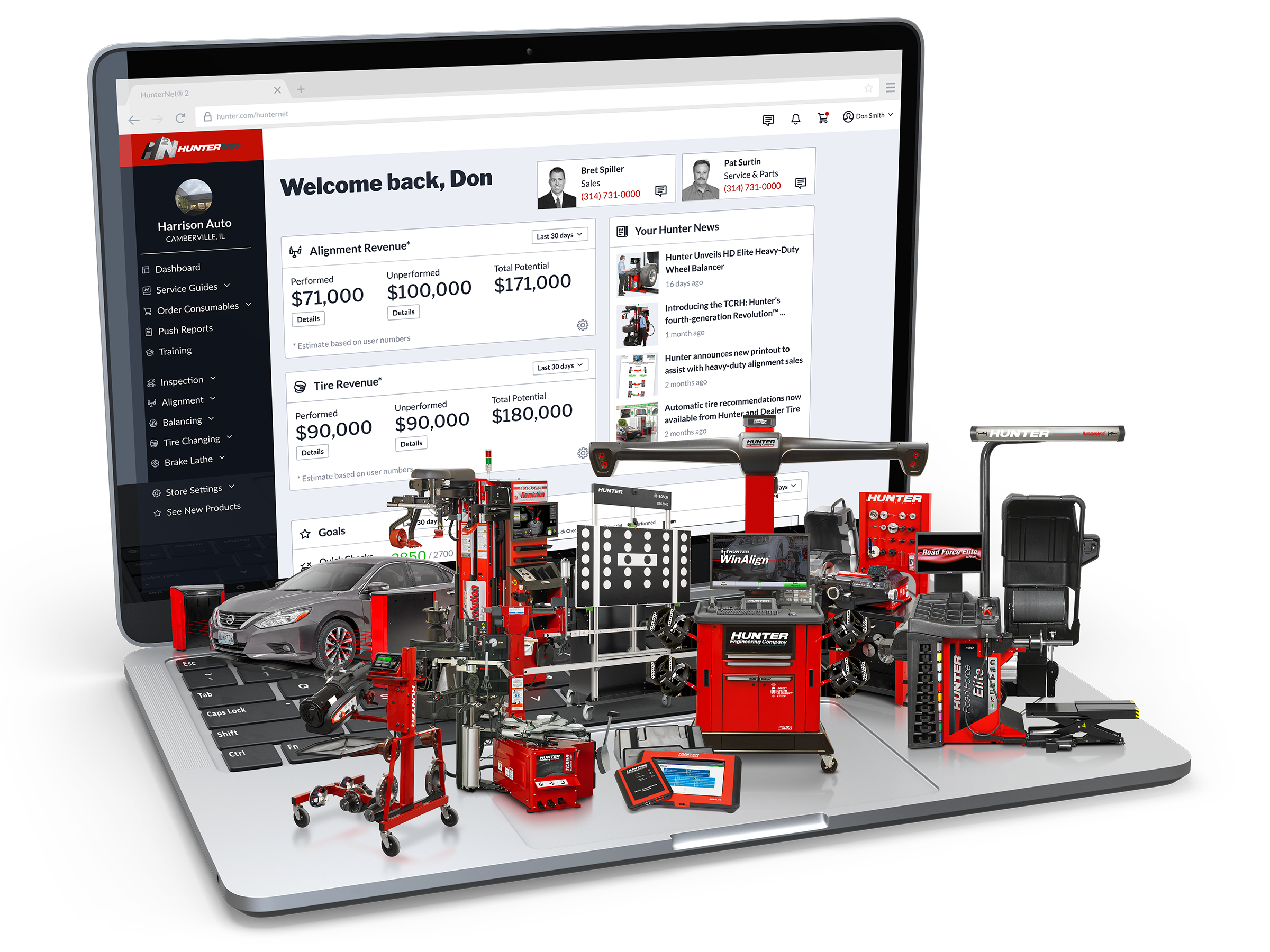 Results, pictures, and videos remove the mystery of service
With Hunter Connected Equipment, customers can view service results that are displayed in easy-to-understand graphics, from digital inspection results to alignment printouts.
Proudly designed and built in the USA
From raw steel to finished product. When you choose Hunter, you're investing in more than 1,000 American workers.


Want to learn more about HunterNet® 2?
Scan the QR code to visit our website for more information
Get in touch with your local Hunter team for more information or to schedule a free on-site equipment demo.
This contact form is intended for legitimate Hunter equipment and service inquiries. All other use is prohibited and will be discarded. See Full Terms of Use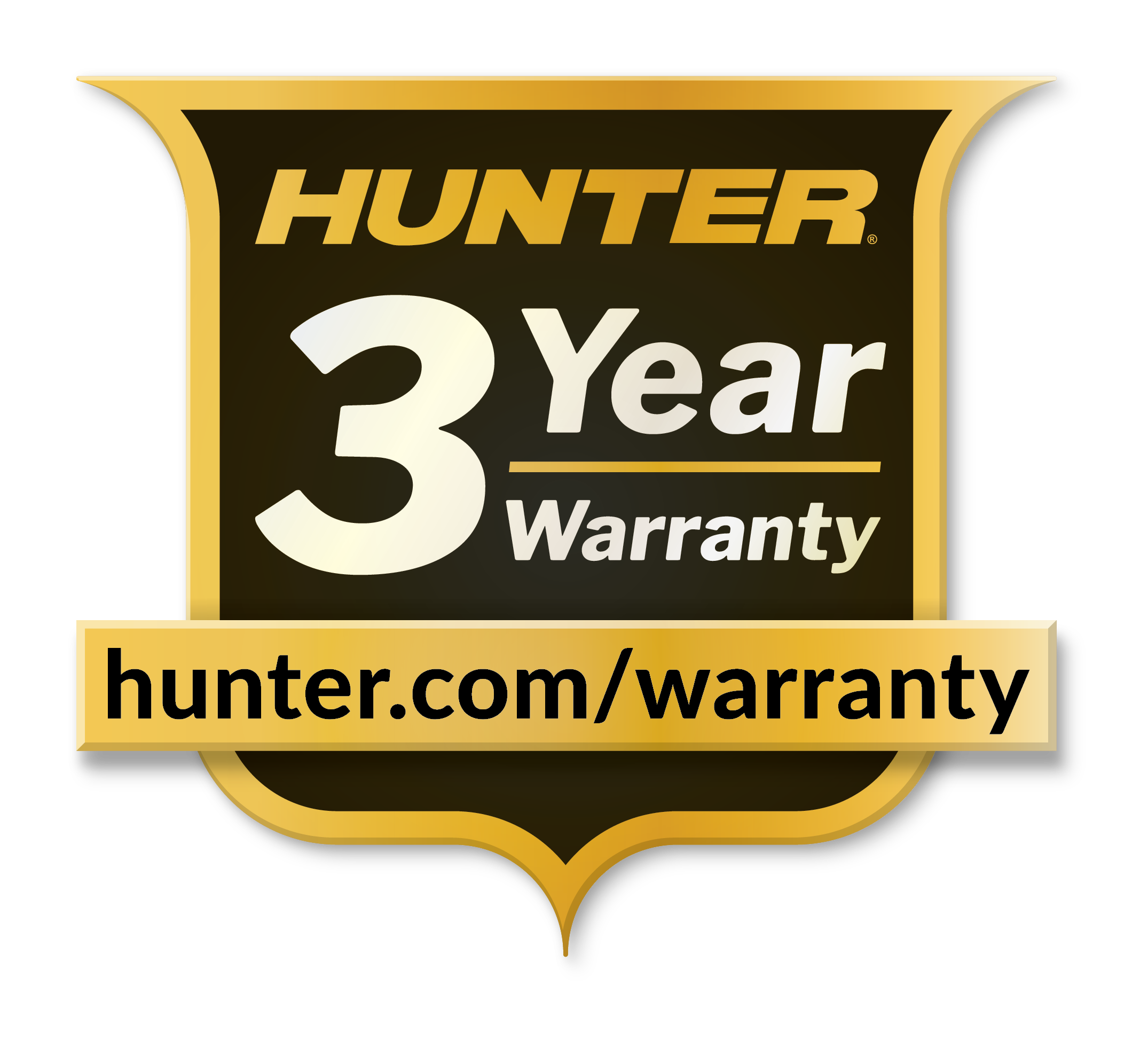 We stand beside our equipment and your purchase. Hunter Engineering Company warrants new equipment replacement parts for three years and labor for six months.
Scan the QR code for more information