Hunter Tire Changers
Whether you're looking for a table-top, center-clamp or fully-automatic tire changer, Hunter offers a full-line of powerful tire changers that will meet any shop's needs.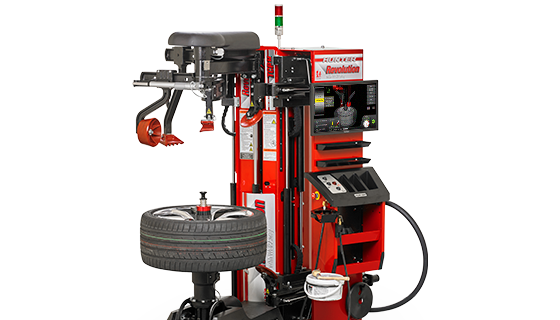 Hunter Revolution™ Tire Changer
---
Fully-automatic capability makes the Revolution the easiest to use and most award-winning tire machine in the industry.
Revolutionize your business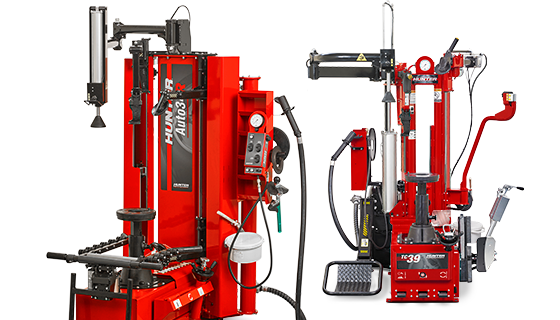 Center-Clamp Tire Changers
---
The Auto34R, TC39 and TC37 tire changer family features simple damage free clamping and mount / demount systems.
Explore center-clamp tire changers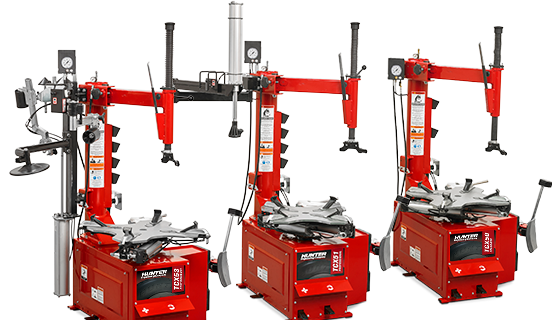 Table-Top Tire Changers
---
Hunter's table-top tire changers are built tough and are the most powerful you can buy. With multiple helper options, there is always a great choice available.
Explore table-top tire changers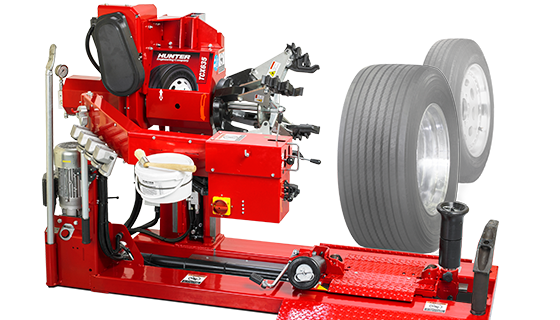 Heavy-Duty Tire Changers
---
Hunter's heavy duty tire changers are safer to use and easier on the back than bars and hammers. With models optimized for over the road tire service up to implement tires, Hunter has a heavy-duty tire changer to keep your techs safe and productive.
Explore heavy-duty tire changers