Heavy lifting, four-post lift alignment racks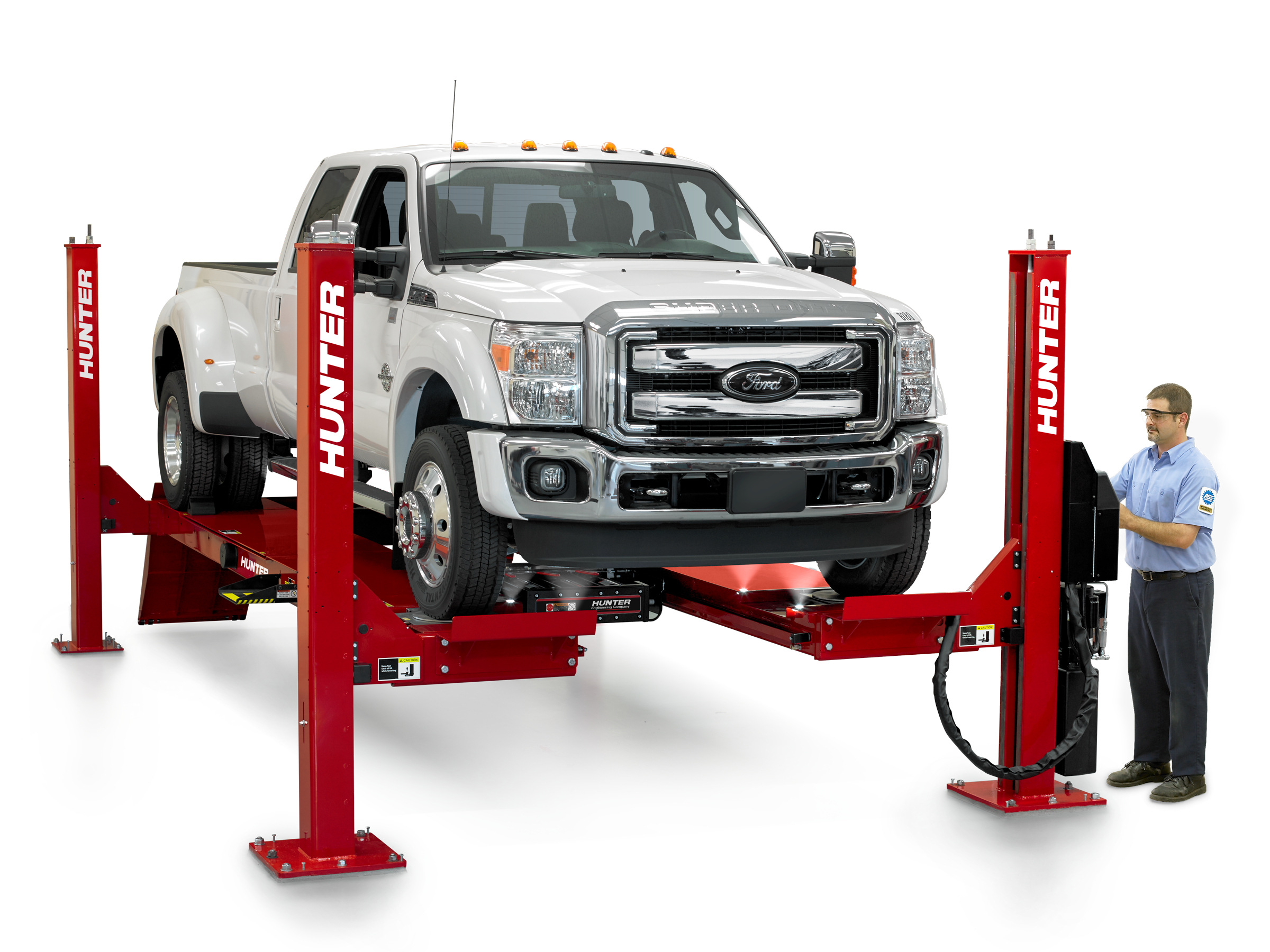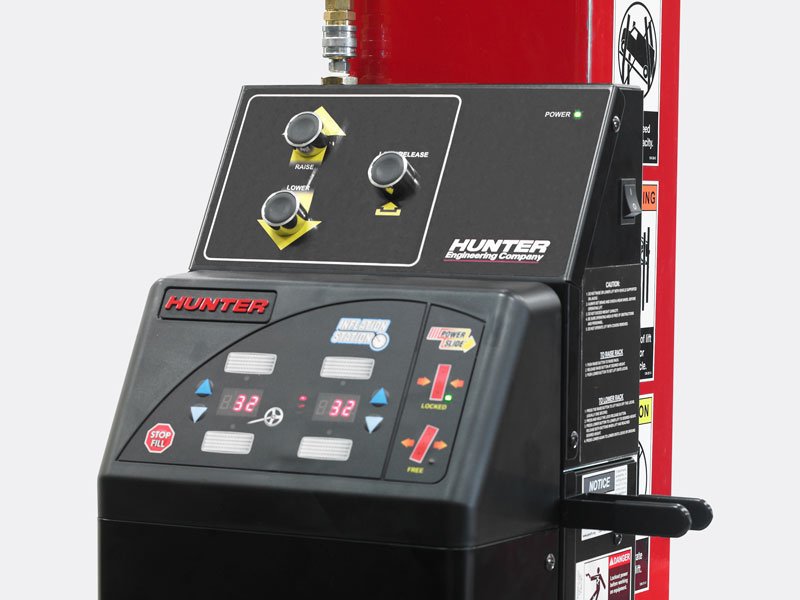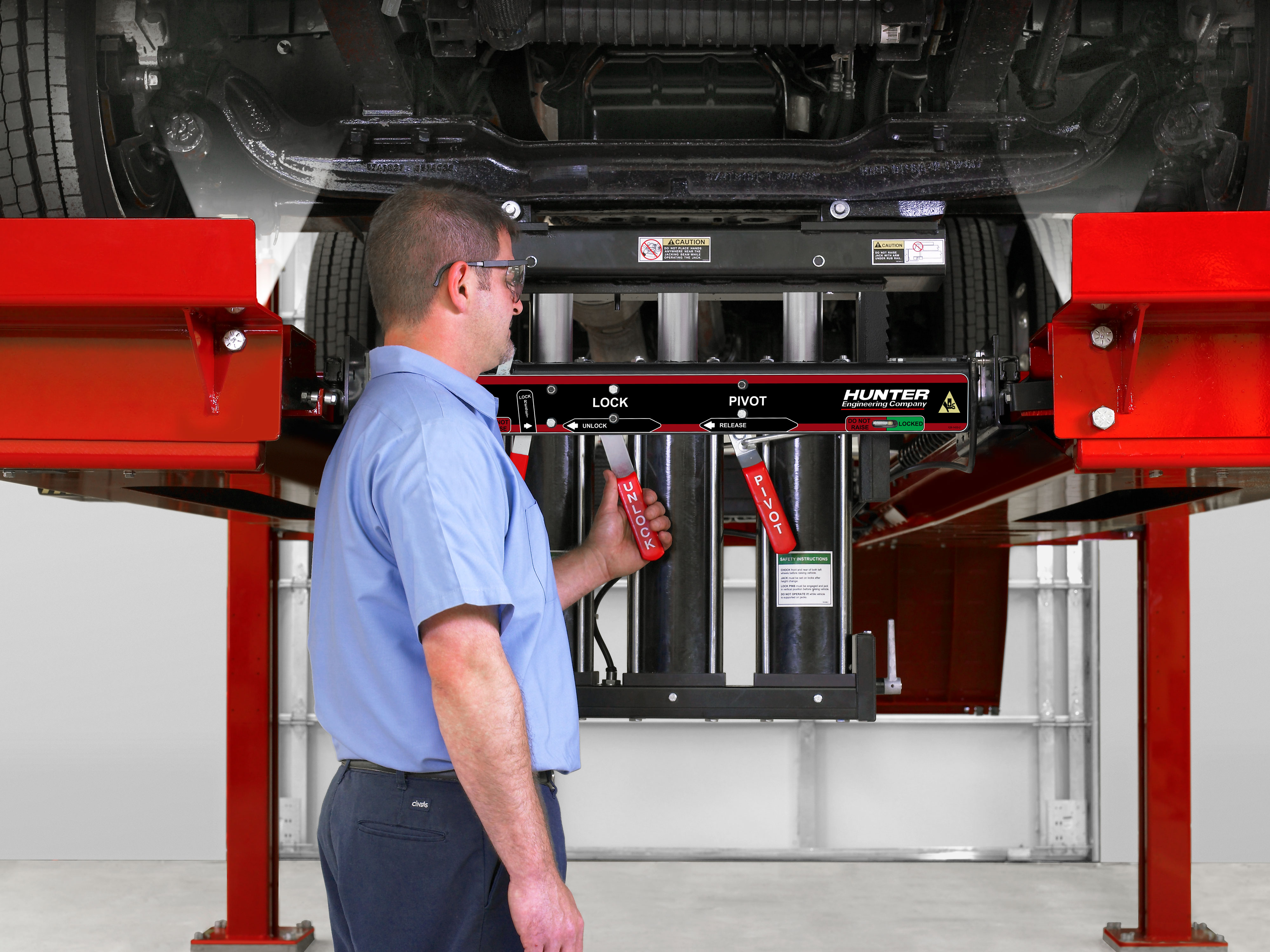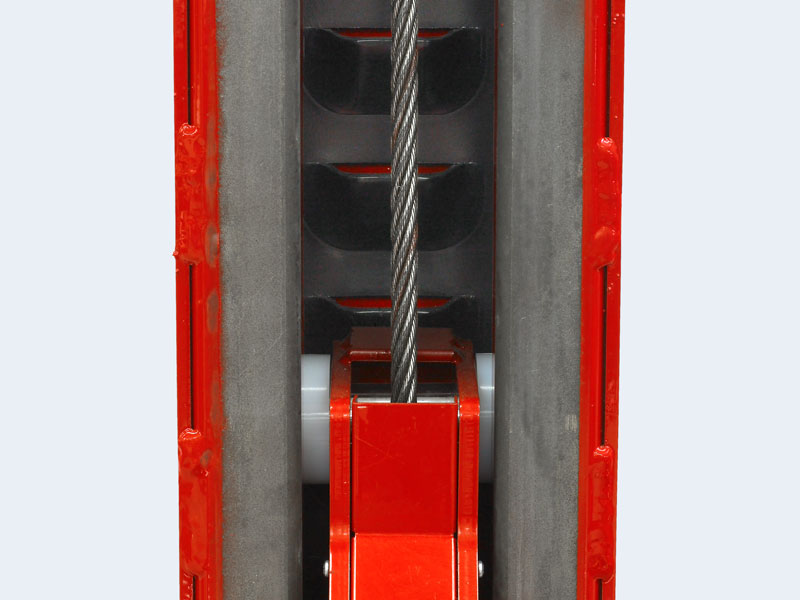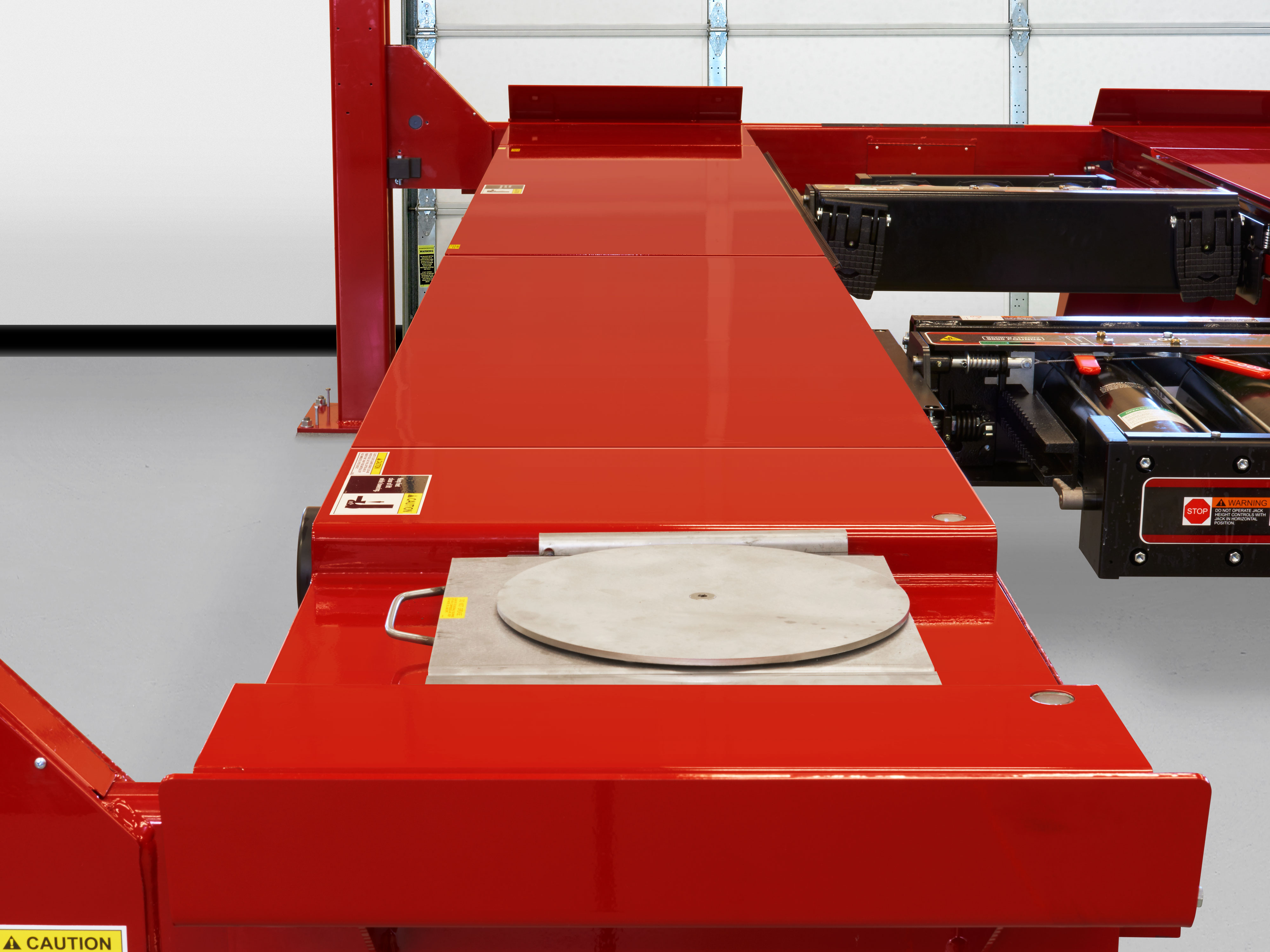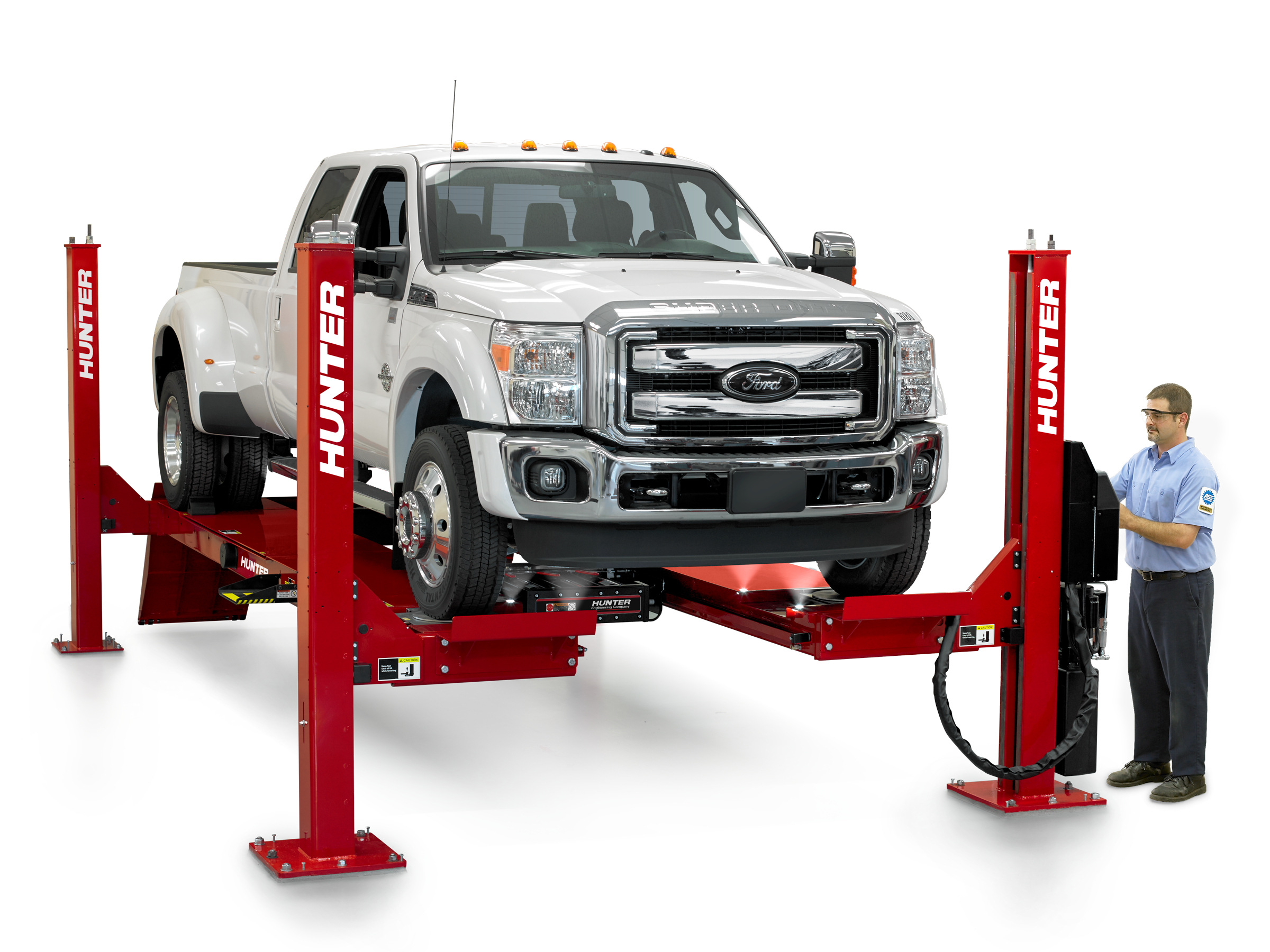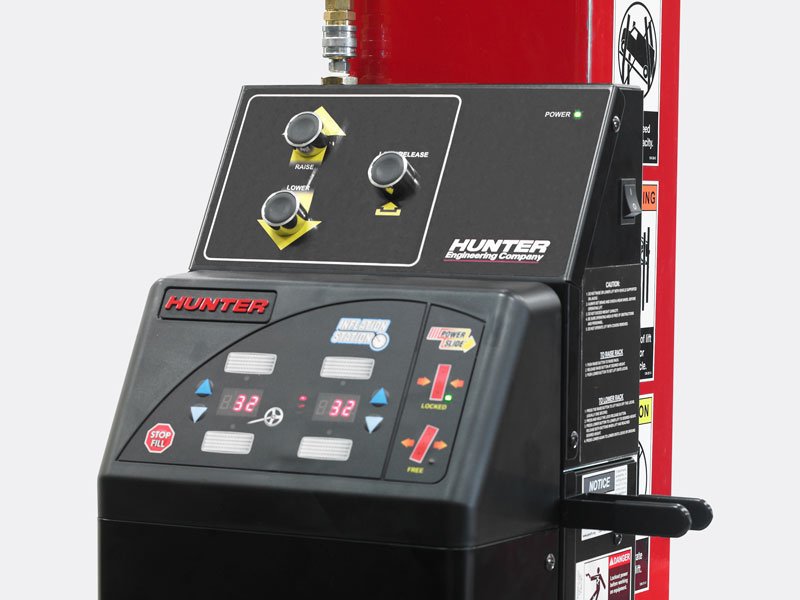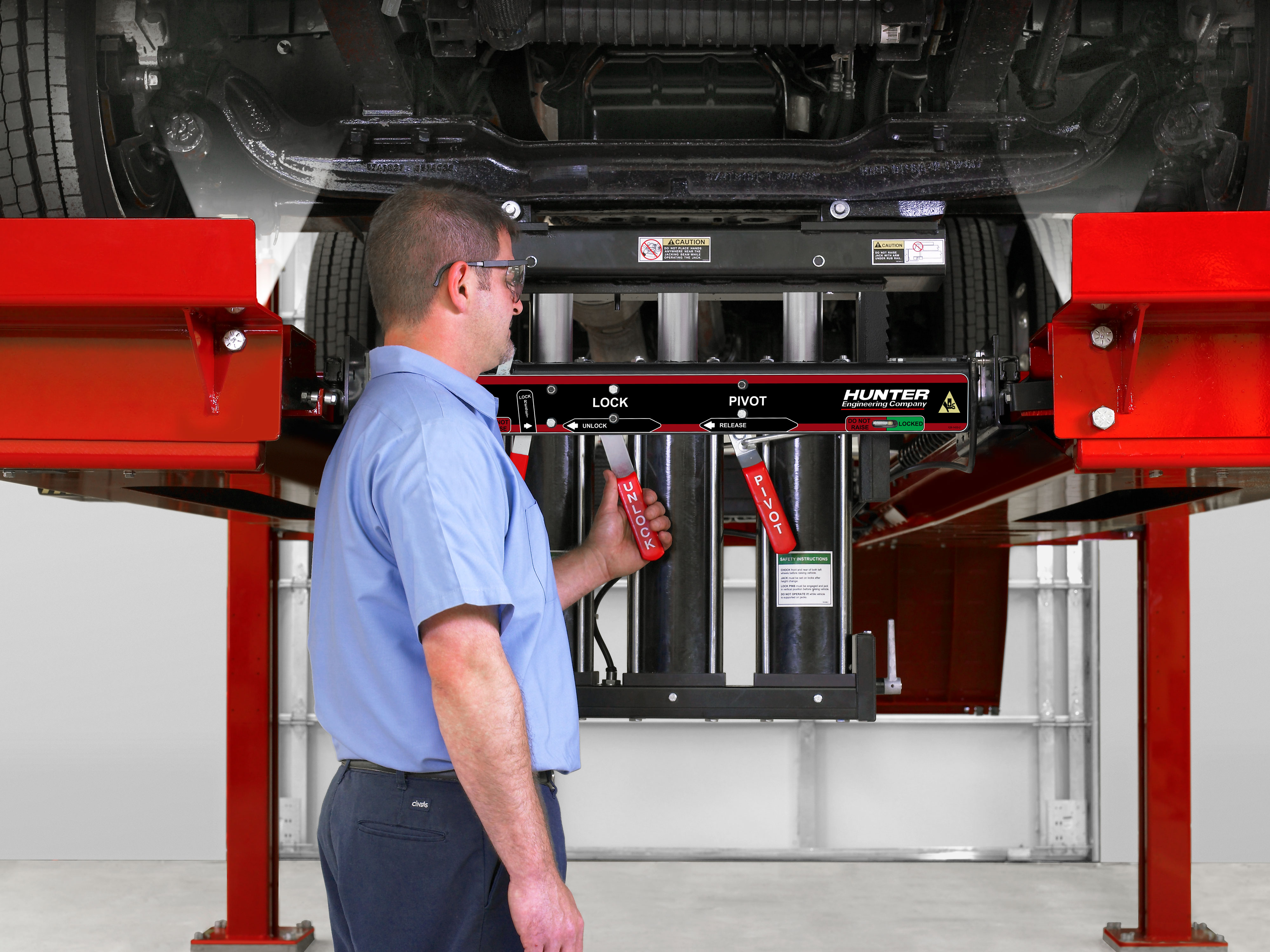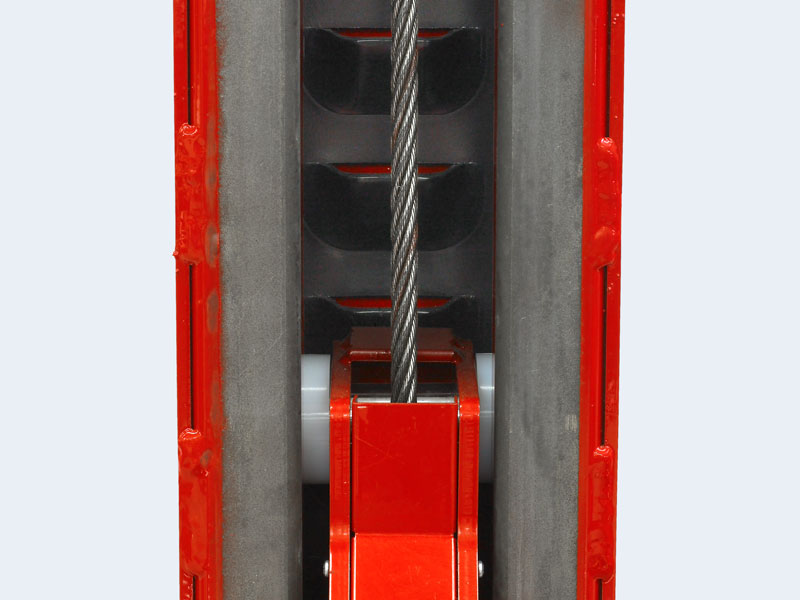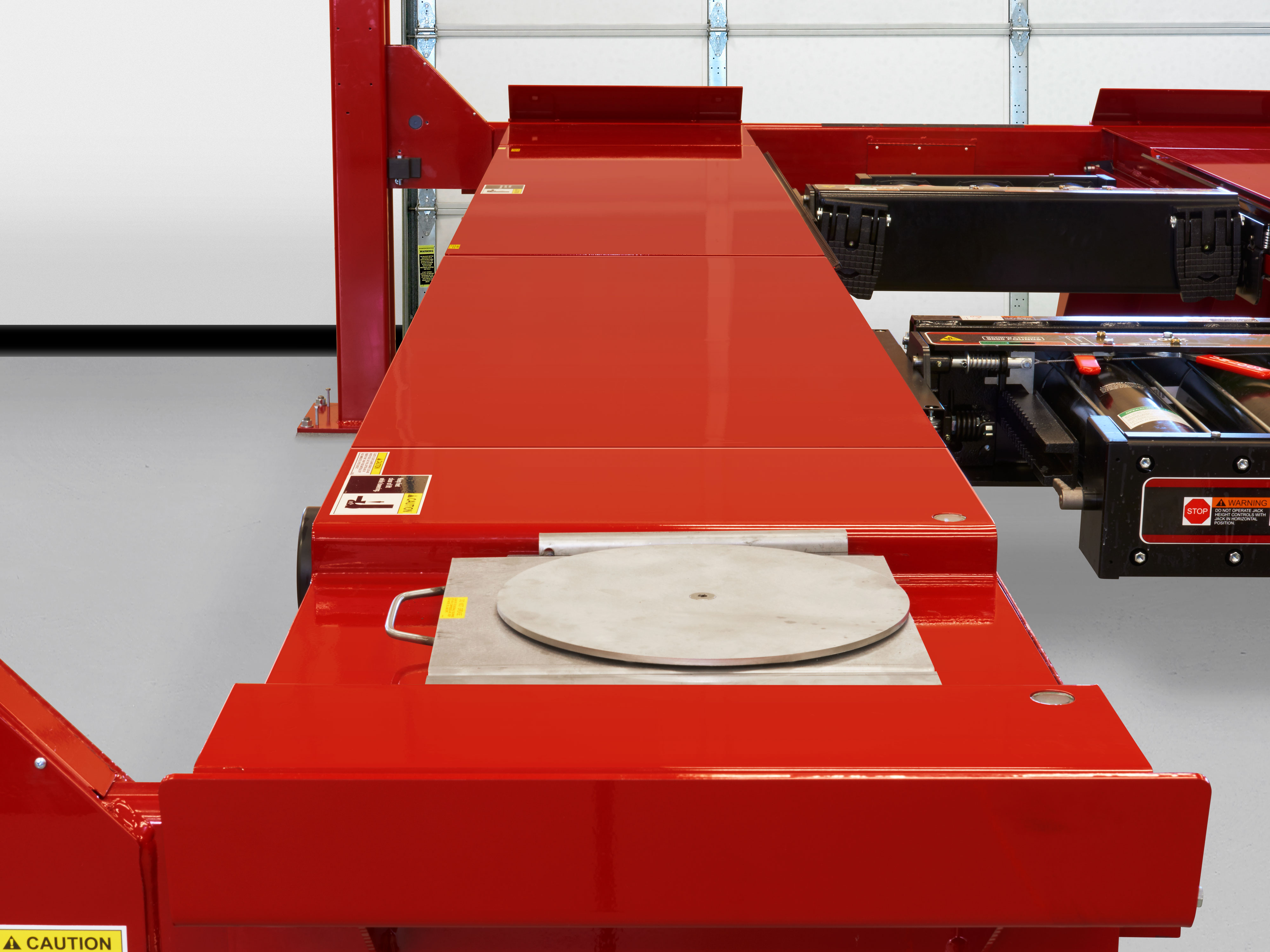 Four-Post Lifts
High production automotive lifts and alignment racks
Hunter offers a four-post model for nearly every need. Easy to use open-front models make alignment easy. The widest runways and two wheelbase lengths make easy work of even large trucks. Add Inflation Station, PowerSlide, and Alignlight options to really ramp up productivity.
New Harsh Duty options available to for high road salt/brine use applications.
Features at-a-glance
Open-front or closed-front configurations

Stainless steel turnplates standard

Built-in slip plates standard

Two moveable worksteps standard
Specifications at-a-glance
Capacity

Capacity jacks

Wide runways

2-Wheel alignment capable
Product family at-a-glance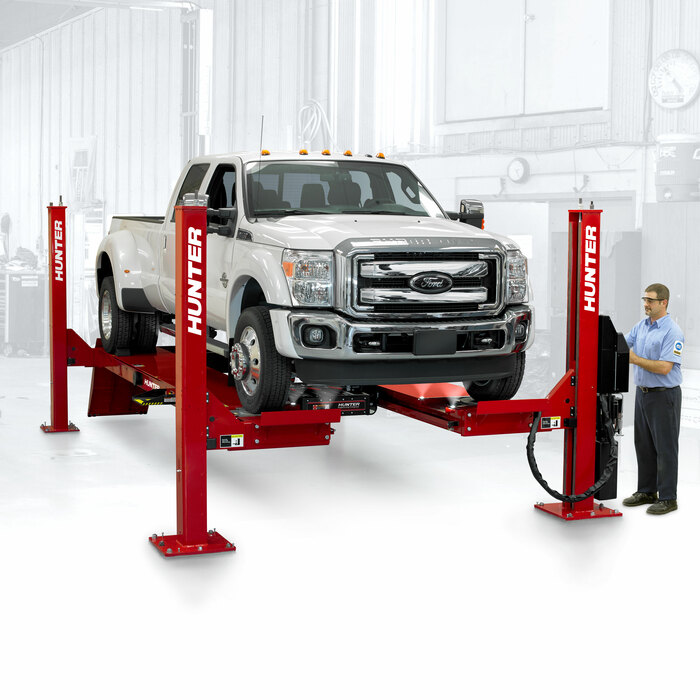 Open Front - No Beam
177" 2-wheel alignment wheelbase
Powerslide and Inflation Station capable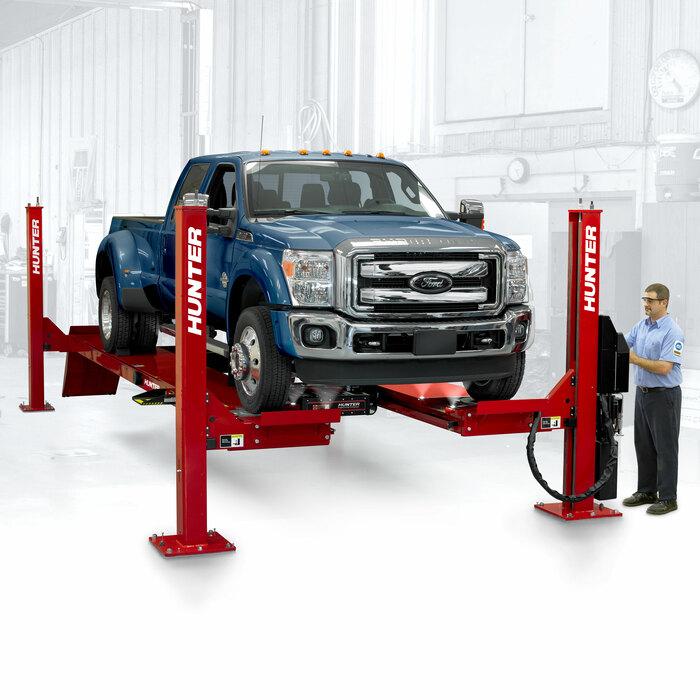 Open Front - No Beam
211" 2-wheel alignment wheelbase
Powerslide and Inflation Station capable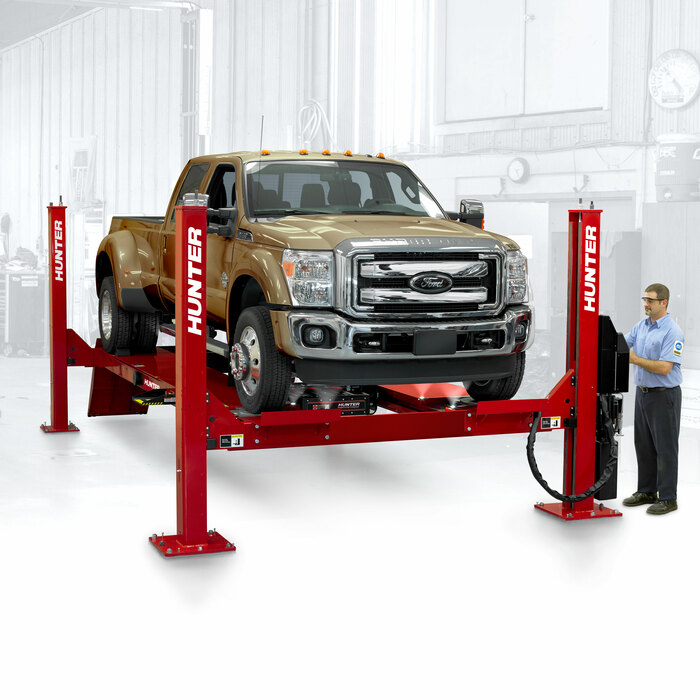 Closed Front Beam
177" 2-wheel alignment wheelbase
Powerslide and Inflation Station capable
Closed Front Beam
211" 2-wheel alignment wheelbase
Powerslide and Inflation Station capable
Four-Post Alignment Lift Overview
Hunter's industry-leading alignment technology on our four-post lift rack! Complete with Fully Integrated Alignment capabilities!
High capacity Swing Jacks
Hunter Swing Air Jacks add capabilities for lifting vehicles off the runways during alignment procedures and other multi-service operations.
Fast readings with Fully Integrated Alignment
Hunter's industry-leading alignment technology on our four-post lift rack! Complete with caster measurements!
Hunter's Four-Post and Scissor Alignment Lifts
Hunter's family of Lift Racks, including scissor and four-post lifts are available in traditional or flush mount configurations. The RX16 features a power up mode, lifting sixteen thousand pounds.
The Hunter Four-Post Lift Rack: Detailed Operation
See a hands-on demonstration of the Hunter series of four-post lift racks that includes raising the vehicle, using the swing air jacks, resetting the locks, and returning the vehicle to the floor.
Upgrade your vehicle service capabilities.
Open-front workspace
Easy access to service points and jacks. Standard on L451 models
Capable runways
26-in. extra-wide runways can service vehicles up to 92 in. Two lengths are available to accomodate 177-in. or 211-in. wheelbases.
High-capacity
Heavy-weight 18,000-lb. lifting capacity is best-in-class.
Swing air jacks
Two 9,000-lb. capacity swing air jacks come standard for unmatched height, reach and durability.
Integrated controls
Convenient console featuring push-button functions give technicians full-control.
Built-in slipplates
88" to 158" for 4-wheel alignments
Stainless steel turnplates
Standard, for a lifetime of easy and accurate alignments. PowerSlide™ turnplates offer ease-of-use.
Airline access
Air supplied to jacks and auxiliary ports come standard.
Two movable worksteps
Sturdy, lightweight and lock into multiple convenient locations
Optional AlignLights
See where you work. Lights shut off automatically when rack is lowered and turn on when raised.
Cables & locks
High-strength galvanized cables and 16-position louvered level locks provide long, reliable life.
Louvered approach ramps
High-traction design prevents wheel spin – better than diamond plate or abrasive finish.
Tough umbilical covering
Protective cord covering prevents damage to air and hydraulic lines.
Built & installed locally
Designed & built in the USA, and installed locally by Hunter's highly-qualified service team.
FIA
Fully-Integrated Alignment maximizes productivity
FIA allows WinAlign alignment machines to control four-post lift functions for ultimate productivity. Electronic communication between the lift and the aligner reduce technician effort and potential for errors.
Two editions of FIA are available - PowerSlide and InflationStation.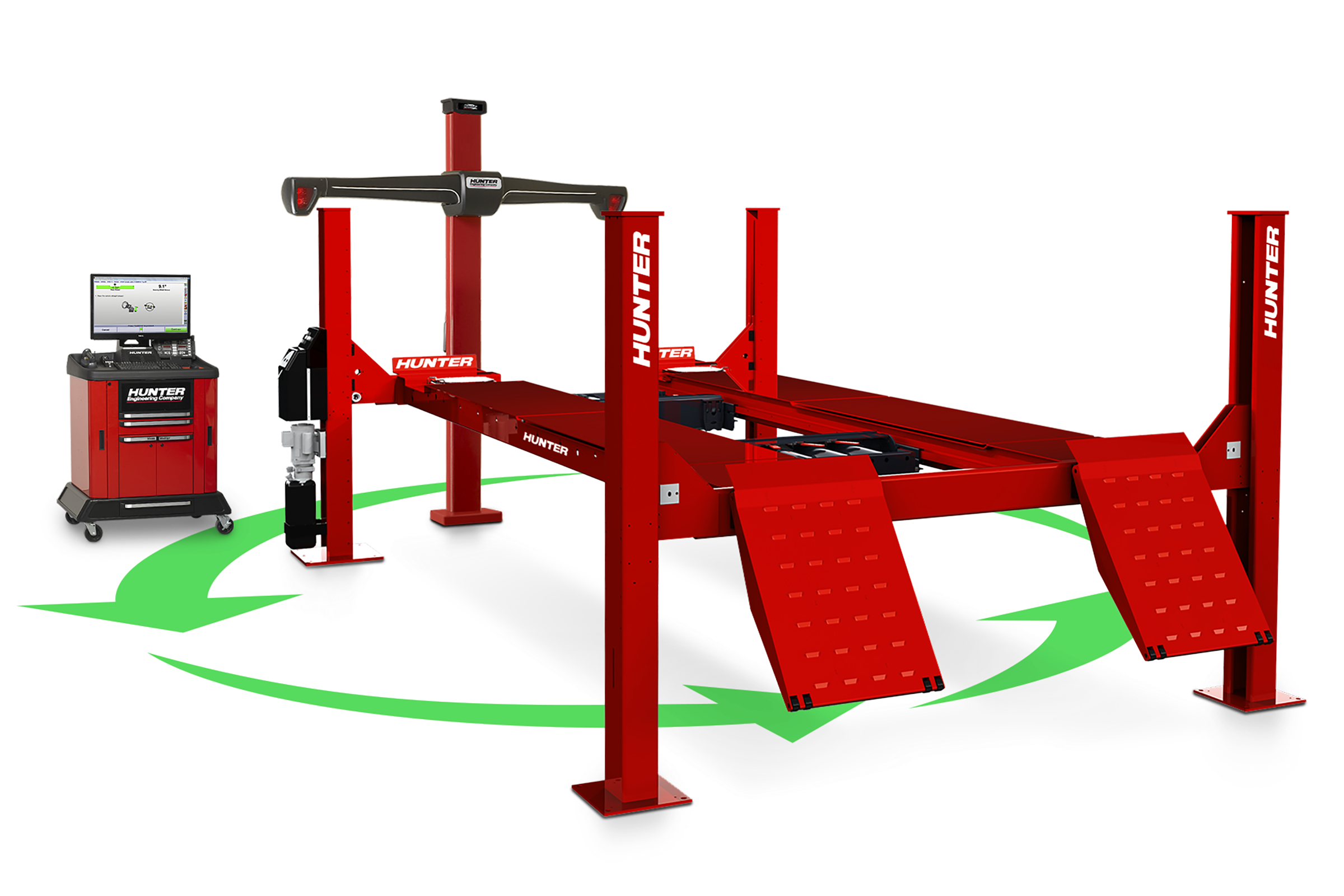 PowerSlide®
PowerSlide® reduces trips around the vehicle
Locks slipplates and turnplates with the touch of a button or automatically when connected to a WinAlign alignment machine
Eliminates trips around the car to pin and unpin slipplates
Avoids wear and tear and extends the life of your turnplates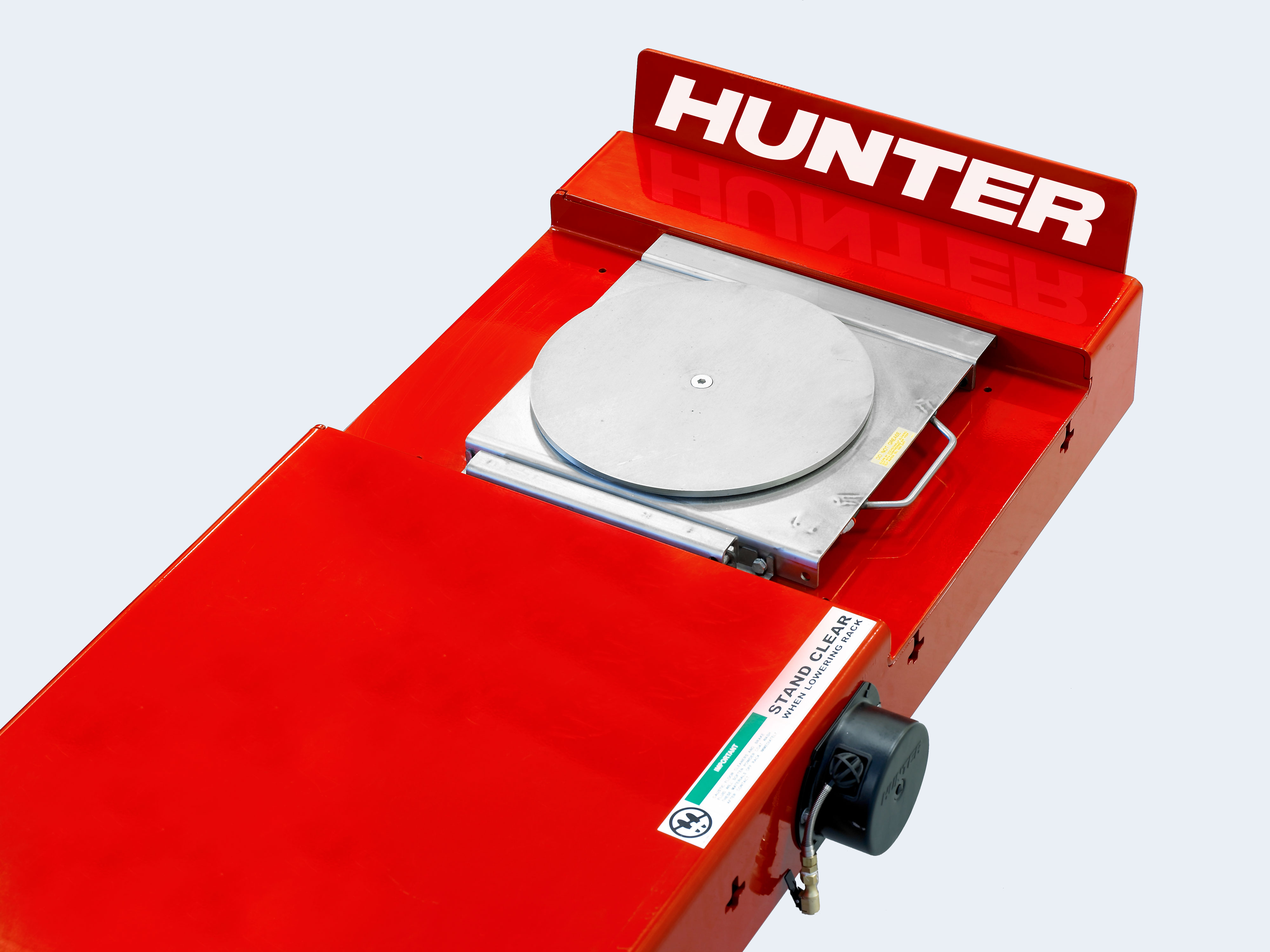 Inflation Station
Inflation Station automatically inflates tires
Includes all PowerSlide functions
Automatially inflate all four tires simultaneously
Wireless record starting and final pressure when connected to a WinAlign alignment machine
Exclusive hose reels keep hoses safe and work area clear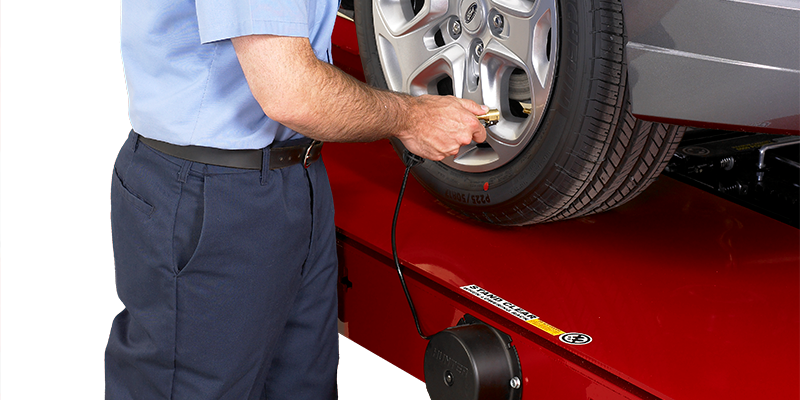 Optional Harsh Duty Four-Post Lift
Racks with Hunter's Harsh Duty feature enhanced corrosion protection for those regions with high road salt and brine solution usage.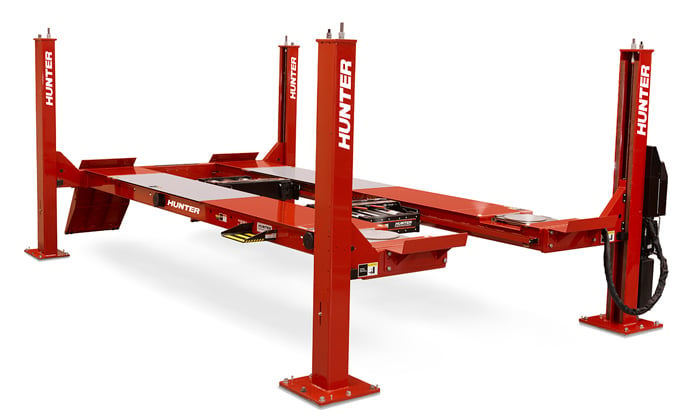 Protective Coating
Zinc-rich primer
Zinc-rich primed, powdercoated and caulked runways and ramps
CORROSION-RESISTANT
Stainless Steel Slipplate
Corrosion-resistant stainless steel slipplate tops.
CORROSION-RESISTANT
Stainless Steel Turnplates
Corrosion-resistant stainless steel complete turnplates
Prevent Seepage
Epoxy-Sealed Joints
Epoxy-sealed joints and seams prevent salt seepage between adjoining pieces of metal
Send a message to your local Hunter business consultant to receive a free pricing quote or product demo.
This contact form is intended for legitimate Hunter equipment and service inquiries. All other use is prohibited and will be discarded. See Full Terms of Use
Your local Hunter service representative can answer questions, help with equipment operation and provide on-site training.
Purchase genuine Hunter replacement parts online
This contact form is intended for legitimate Hunter equipment and service inquiries. All other use is prohibited and will be discarded. See Full Terms of Use
Having trouble deciding?
Here are some tips
We have listed some things to consider when choosing an alignment rack.
See other shops using them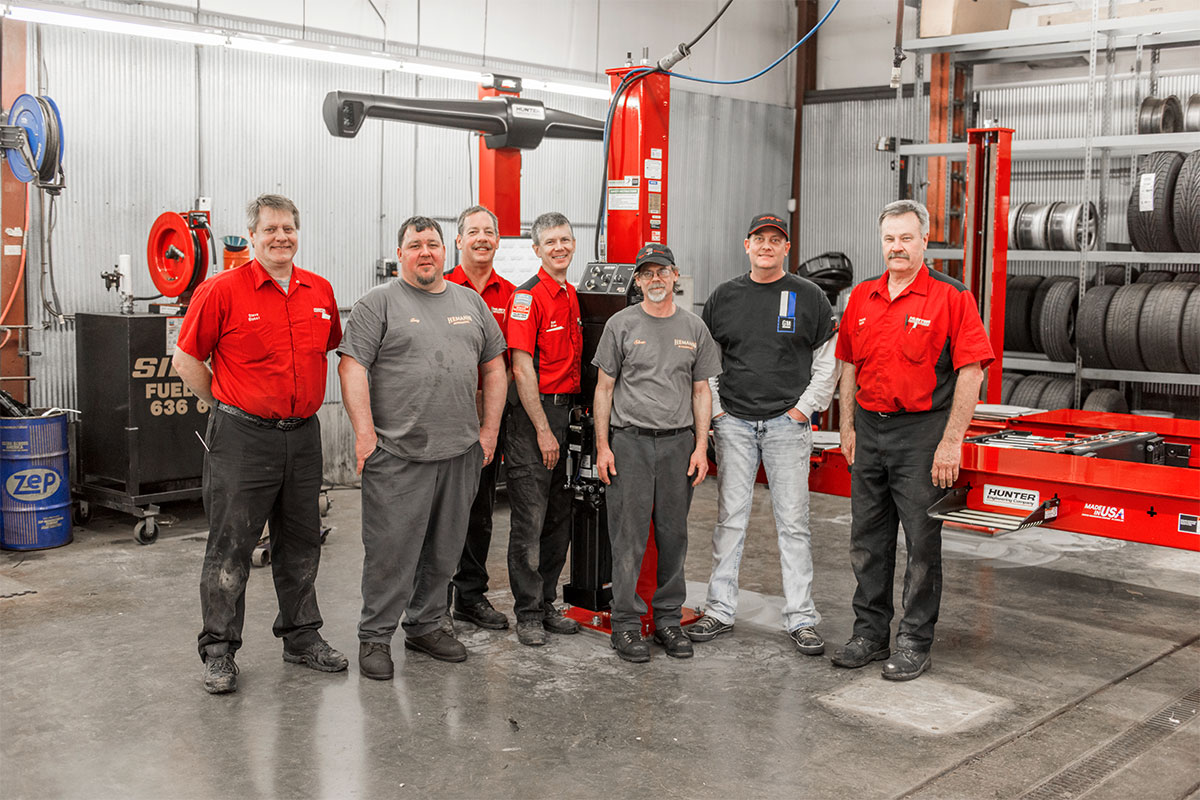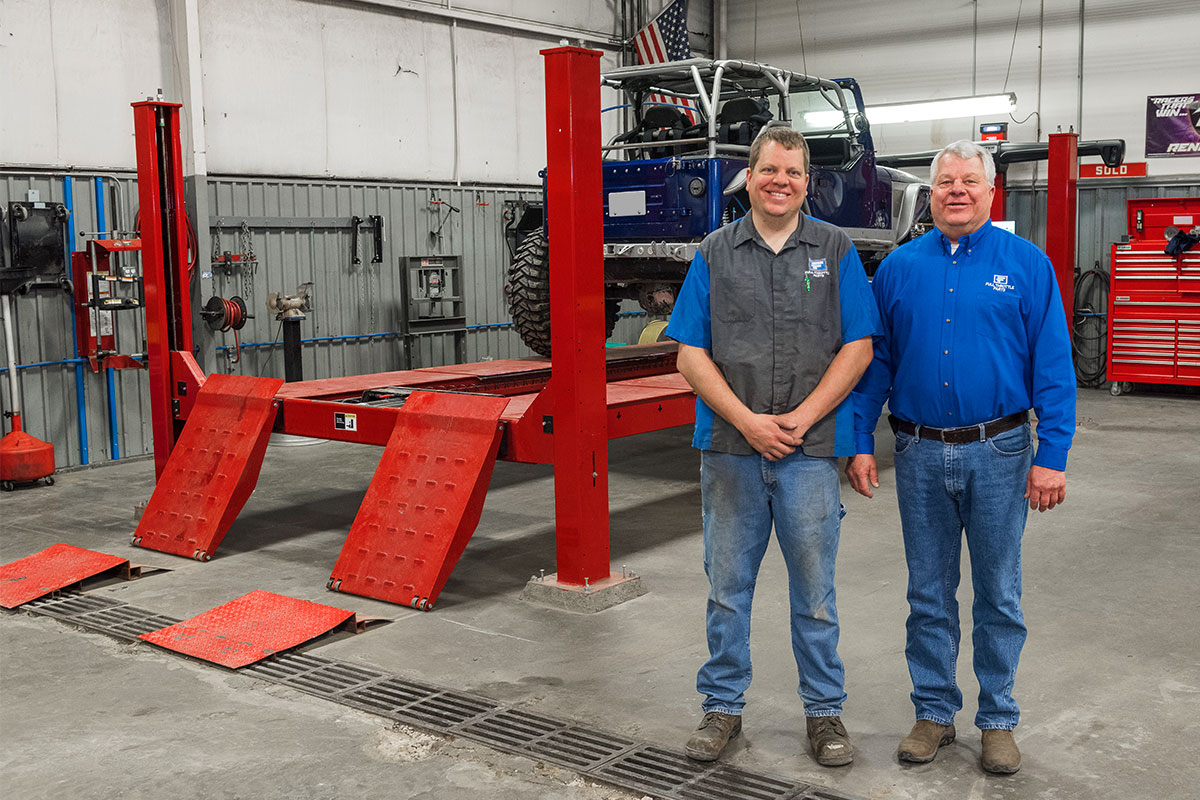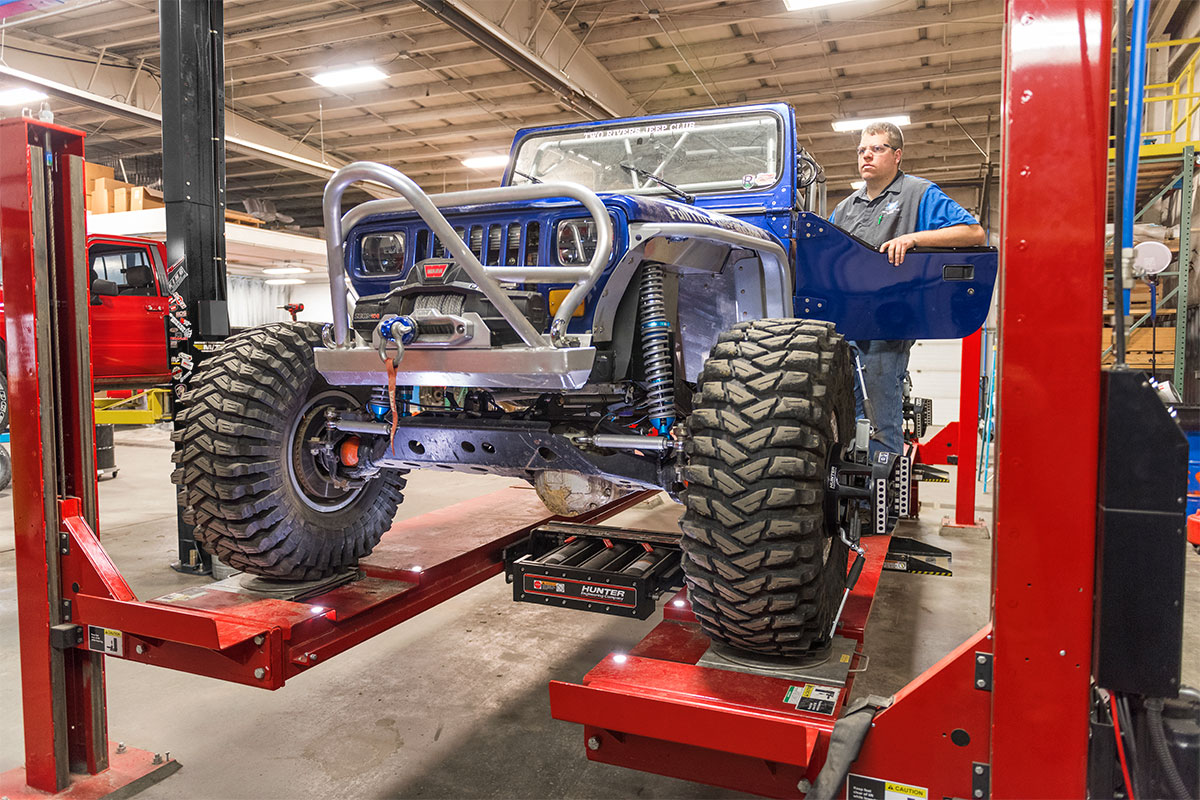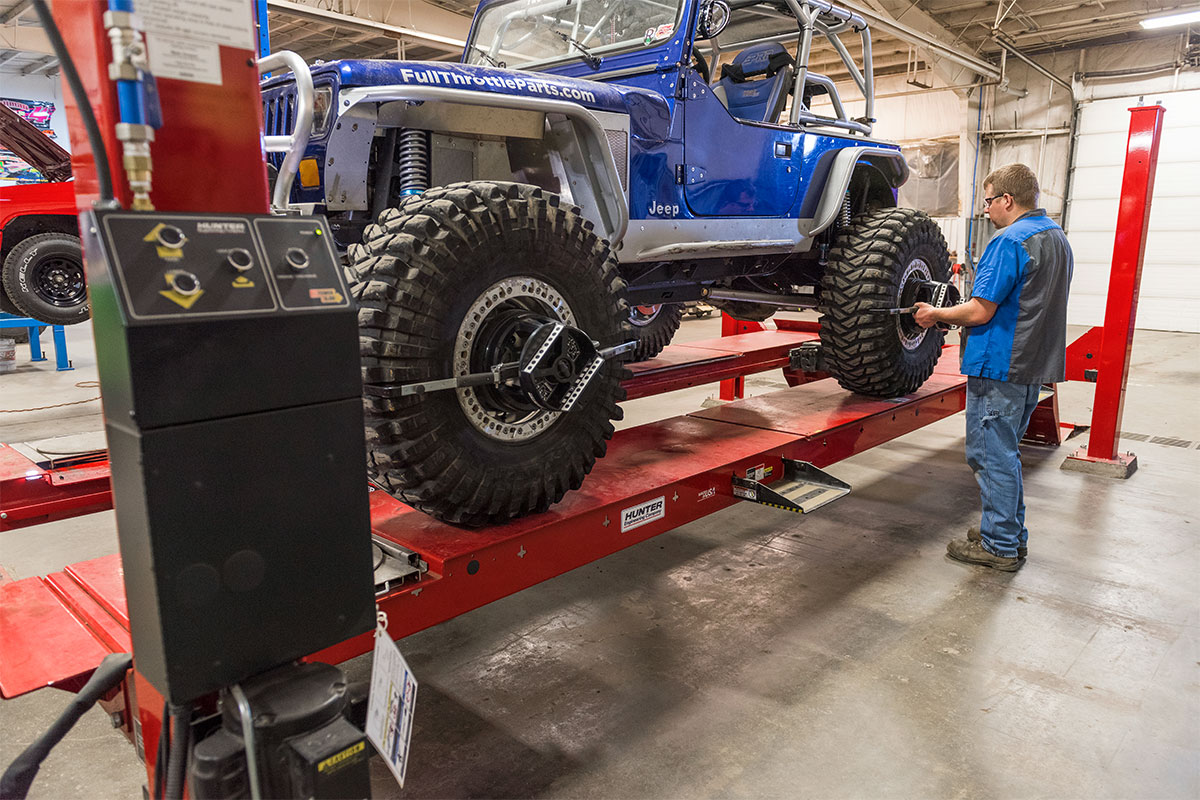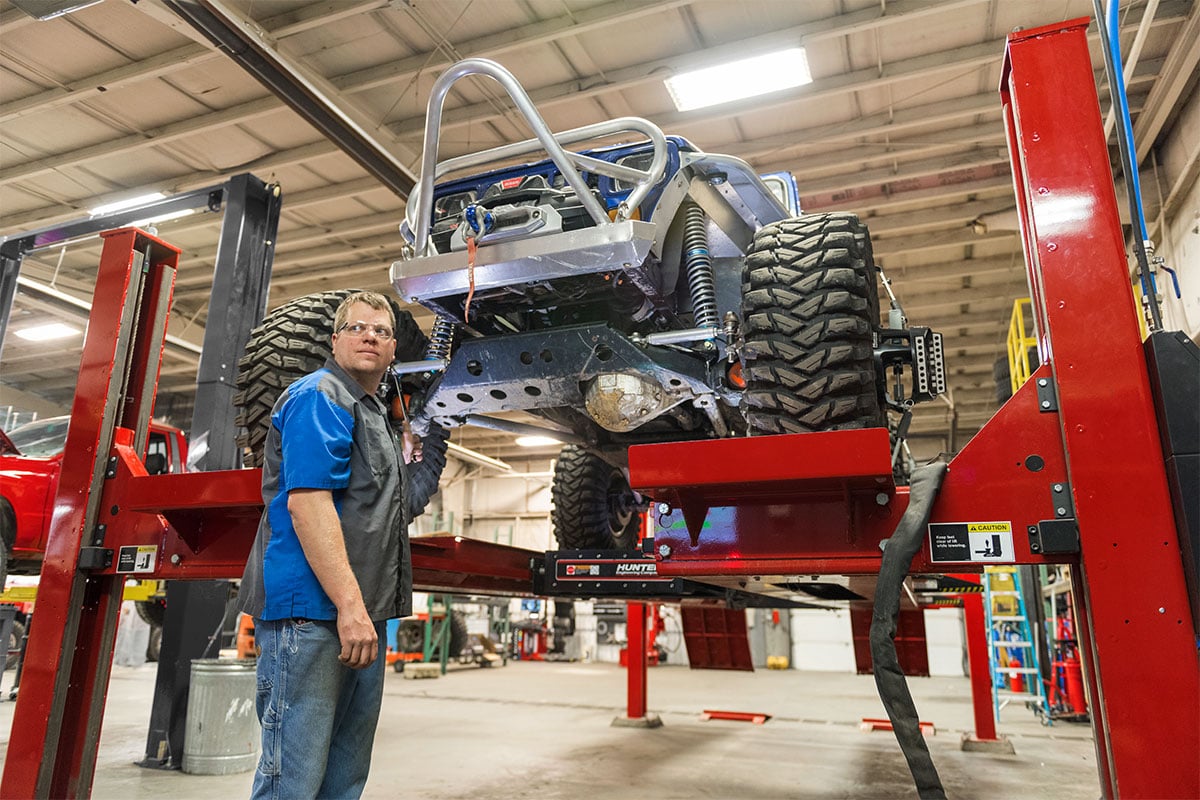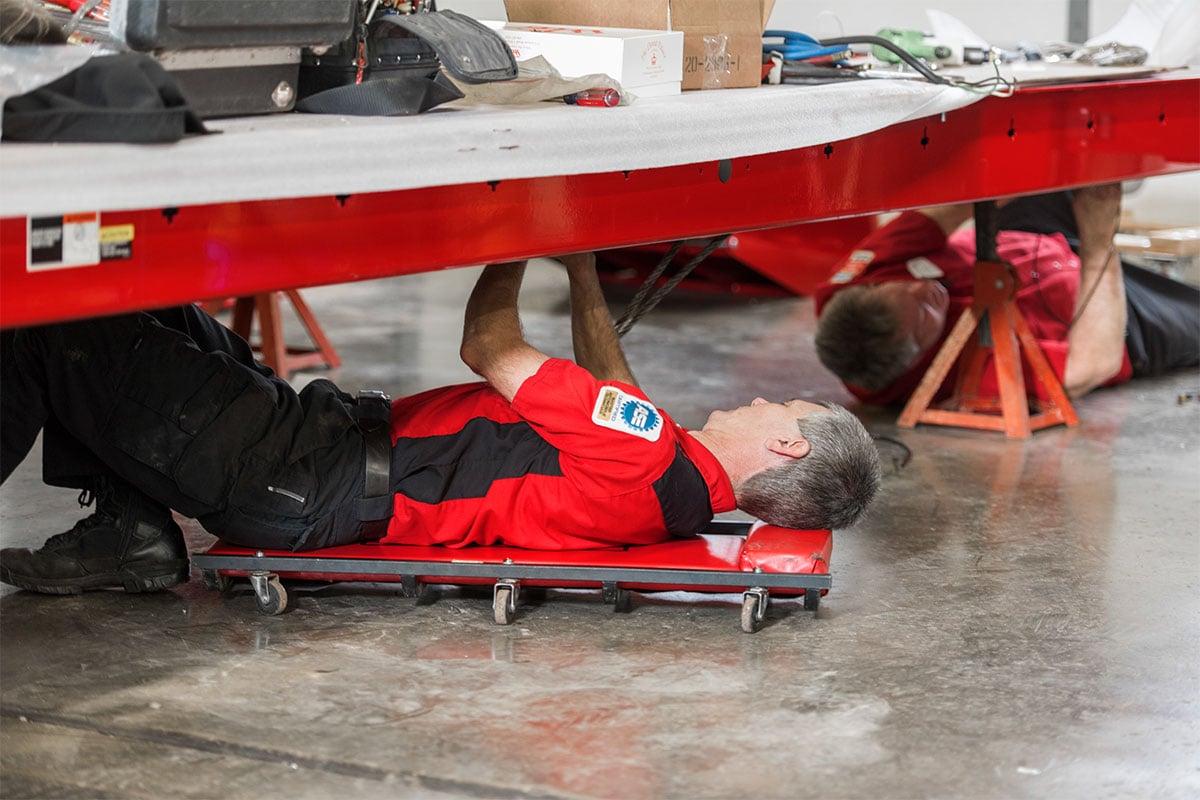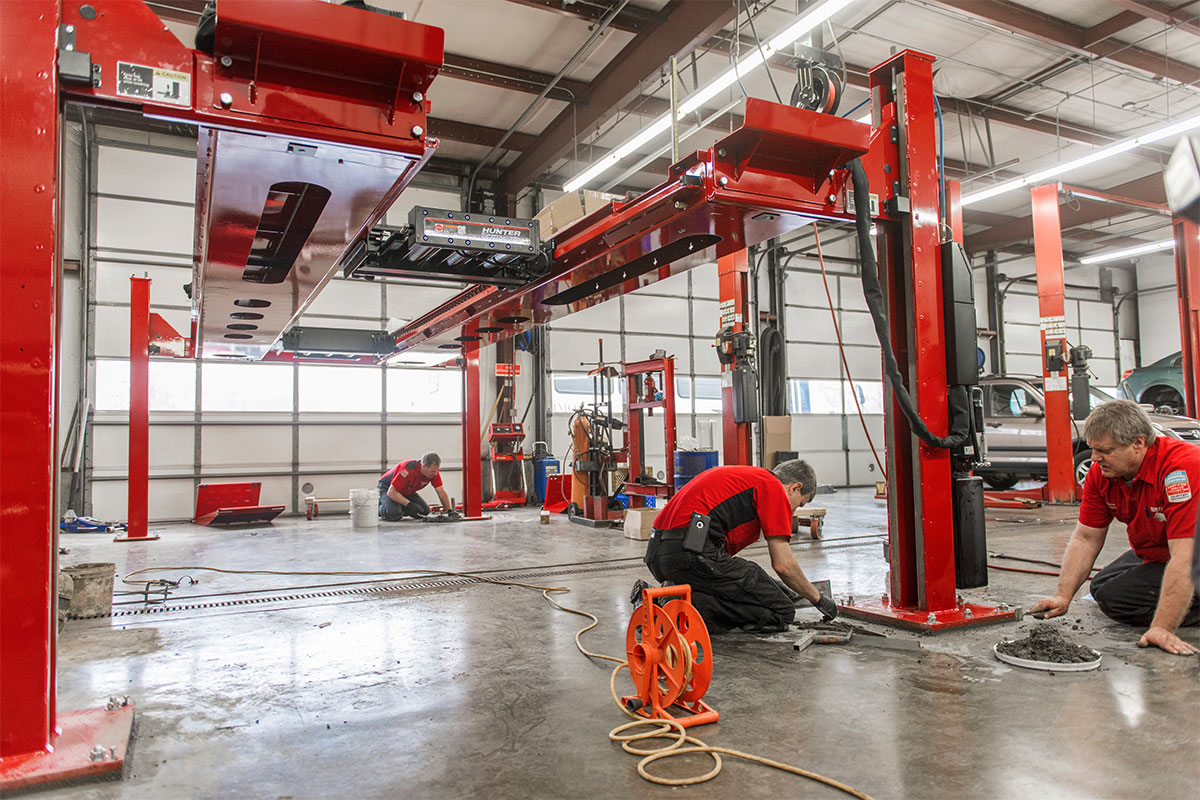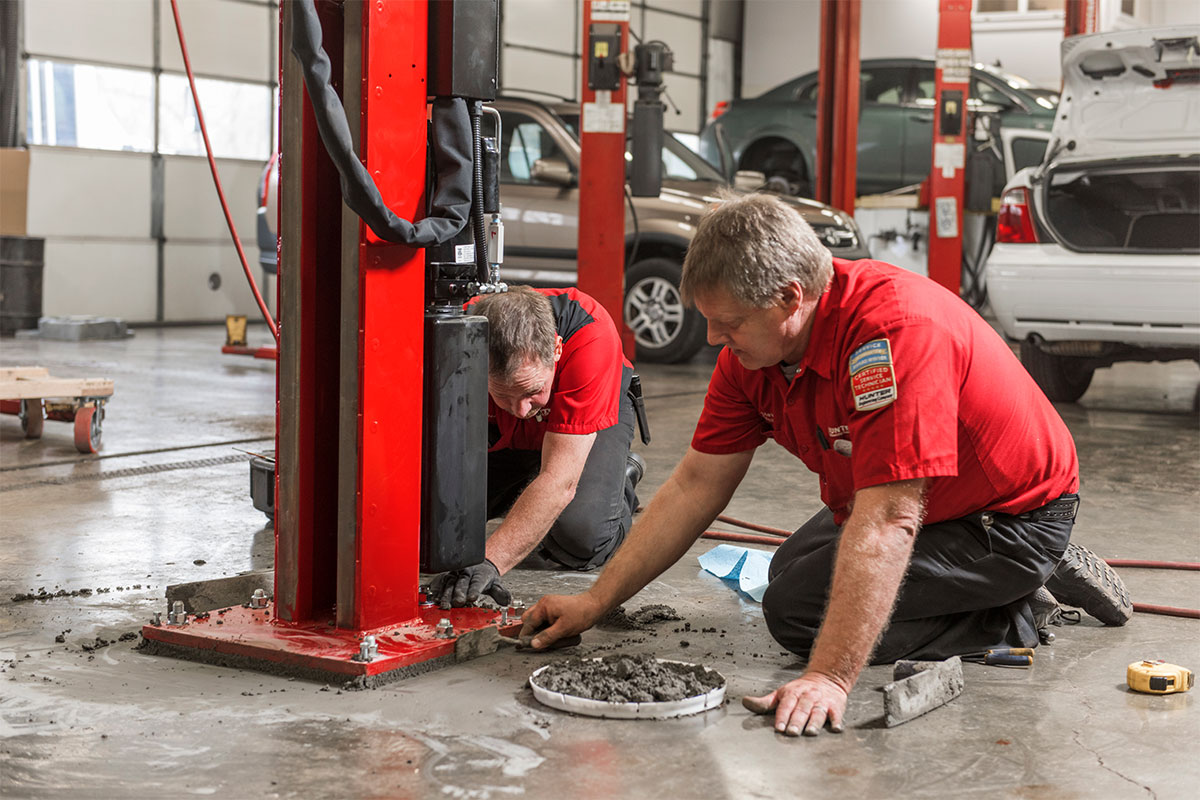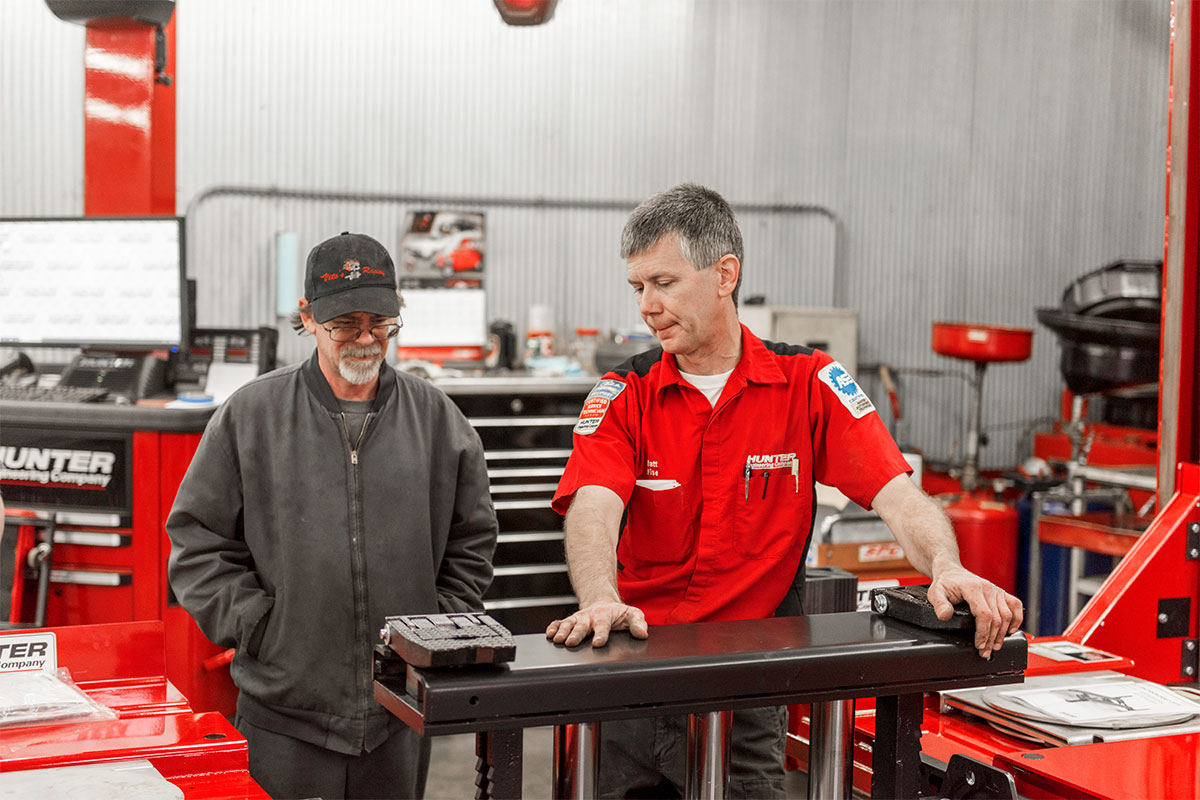 Make a statment in your shop with the four strongest posts in undercar service.
Hunter's 3-Year Warranty
We stand beside our equipment and your purchase.
Hunter Engineering Company warrants new equipment replacement parts for three years and labor for six months.
Explore further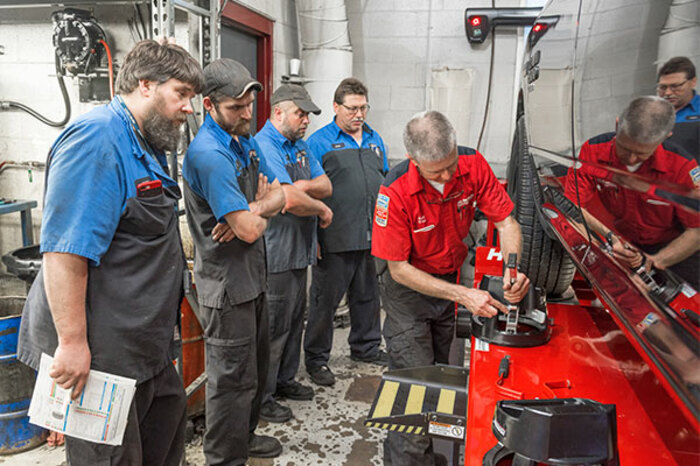 Hunter service
Largest in the industry
Hunter deploys the largest service force of highly-qualified representatives in the industry.