Hunter Engineering is previewing its unmanned HD inspection system at the Hunter Innovation Expo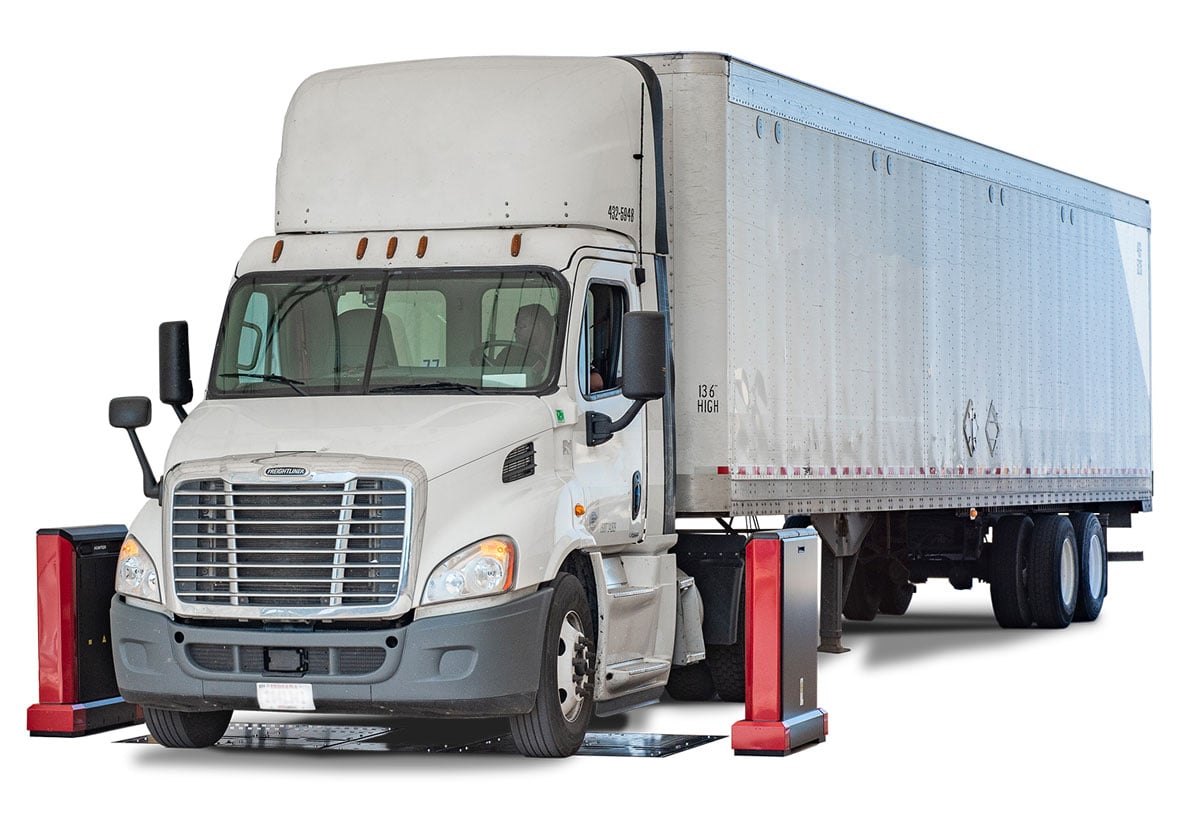 ST. LOUIS – Hunter is proud to announce its unmanned alignment and tire tread inspection system, Quick Check Drive® and Quick Tread Edge® will soon be available for heavy-duty service facilities. Hunter estimates the system will be available for order in the Spring of 2021.
Anyone who is interested in seeing the heavy-duty inspection system in action, can register for the Hunter Innovation Expo happening this week, Nov. 2-6.
With Hunter's new unmanned heavy-duty inspection system, service providers will discover critical safety, tire and fuel-saving opportunities. The system supports multi-trailer configurations, dual axles and super single tires. Hunter is the first globally to introduce a touchless heavy-duty alignment inspection solution for measuring camber, total toe and tandem axle scrub.
The heavy-duty inspection system can cycle trucks through continuously, eliminating the need for stopping or labor. Once a truck has passed through, alignment and tire tread results can be automatically displayed through Flightboard™.
Flightboard™ is a digital display board that allows customers to quickly see results first-hand. Shops without digital display capabilities can present inspection information from any PC or tablet with an internet connection.
Hunter Engineering Company® is the global leader in alignment systems, wheel and tire service, brake service and inspection lane equipment. Hunter® equipment is approved and used by vehicle manufacturers, automobile and truck dealers, tire dealers and service facilities around the world.
For additional information, visit our website at www.hunter.com or contact Maddie Laviolette, Marketing Analyst and Communications Specialist, Hunter Engineering Company®, 314-716-0380.
For more information, please contact your local Hunter® representative at https://www.hunter.com/contact