Hunter Engineering wins four PTEN 2022 Innovation Awards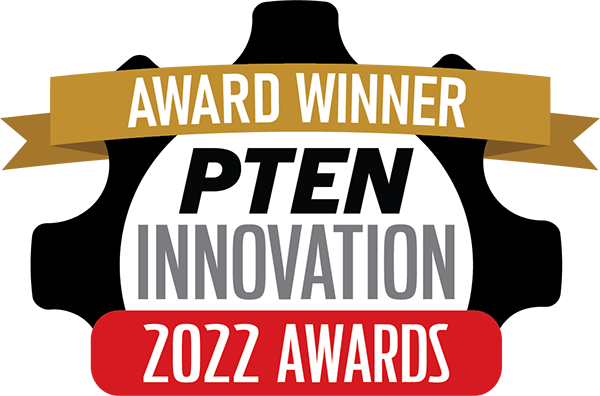 Hunter Engineering is pleased to announce that it's been named the winner in four separate categories of the PTEN 2022 Innovation Awards.
The awards were established in 1999 to honor companies that help auto repair professionals excel at their jobs through innovative new tools and equipment.
The 2022 contest included 121 submissions across 23 categories, with winners selected by a third-party judging panel of industry experts. To qualify, products had to be introduced or significantly updated within the past year.
Hunter's winning entries were:
Automotive Software category: HunterNet® 2 Multi-Store View. HunterNet® 2 is a free customer portal developed for undercar service operators with multiple rooftops, allowing operators to access actionable performance data for all their Hunter-connected equipment. Managers can accurately measure success, analyze trends, and rank all the stores in their network by individual activities such as alignments or tires changed, as well as monitor the status and age of their equipment.
Body Shop category: Collision Alignment System. The new system goes beyond typical alignment measurements by guiding the technician through specific collision procedures for uncovering hidden damage right away, including toe out on turn; maximum steer; ride height; suspension body dimension audit; and steering axis inclination.
Brake Service category: BL Brake Lathe Tablet. The BL Series of bench lathes now features a new tablet, bringing a wide range of useful information instantly to the technician's fingertips in an intuitive, user-friendly display. Techs can access depth of cuts, speeds and settings, as well as data such as bore size, lug nut torque and stud type, plus onboard training videos, text and animations, and a multilingual interface.
Tire & Wheel Service category: Revolution™ Tire Changer with HunterNet® 2 Connectivity. The standard-setting tire changer now connects to HunterNet® 2, making Hunter-equipped shops more productive and profitable by monitoring equipment utilization in real time. Managers can keep easy count of the number of tires changed, note trends over time, and compare tire inspection opportunities with services actually performed to drive maximum ROI.
"With all the thought and work that goes into developing Hunter equipment, it's very gratifying to have one product recognized for innovation by industry peers, let alone four," said Pete Liebetreu, vice president of marketing and product management. "It gives us even more incentive to keep providing our customers with the most productive and profitable equipment possible."
PTEN magazine will present an official awards ceremony to honor Innovation Awards winners at the AAPEX Show this November in Las Vegas.
For more information, visit www.hunter.com.
Hunter Engineering Company® is the global leader in state-of-the-art wheel alignment systems, wheel balancers, brake lathes, tire changers, lift racks, autonomous inspection equipment, diagnostic scan tools and ADAS recalibration equipment. Hunter equipment is approved and used by vehicle manufacturers, automobile and truck dealers, tire dealers and service facilities around the world.
For more information, visit www.hunter.com or contact Tommy Maitz, director of marketing, Hunter Engineering Company®, at contact.hunter@hunter.com. For additional information, please contact your local Hunter business consultant at https://www.hunter.com/contact.
Follow Hunter Engineering Company® on YouTube, Facebook, Instagram and LinkedIn.