What will the dealership of the future look like?
With the rise in online vehicle purchases along with supply chain difficulties, dealers are left with an increasing amount of free space on their lots.
What can be done with it all?
Service.
Service is where you currently interact with customers most ... where you will likely interact even more in the future.
What to do with your real-estate?
Be better than your competition by offering these exclusive services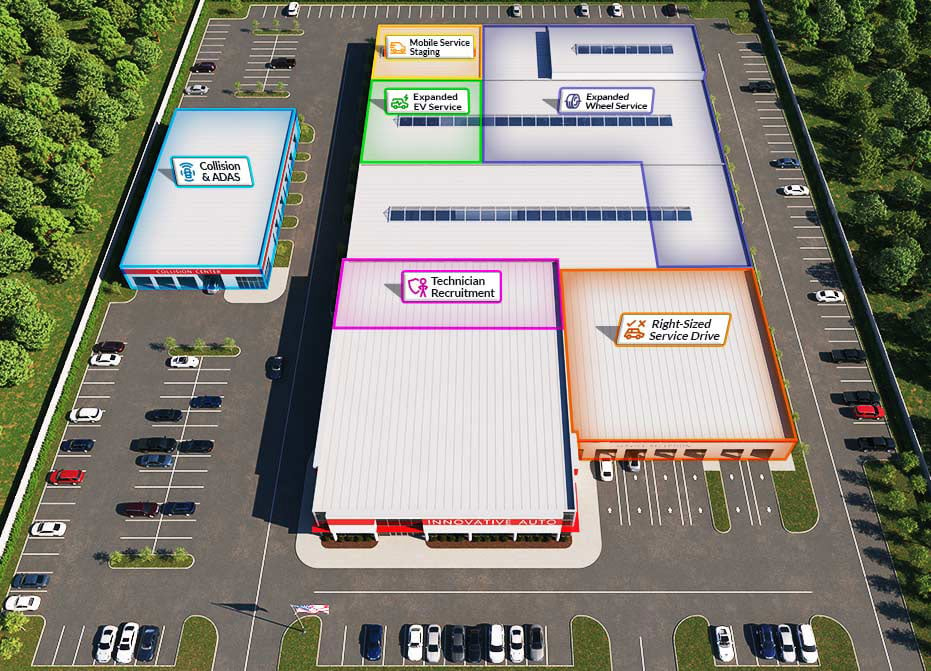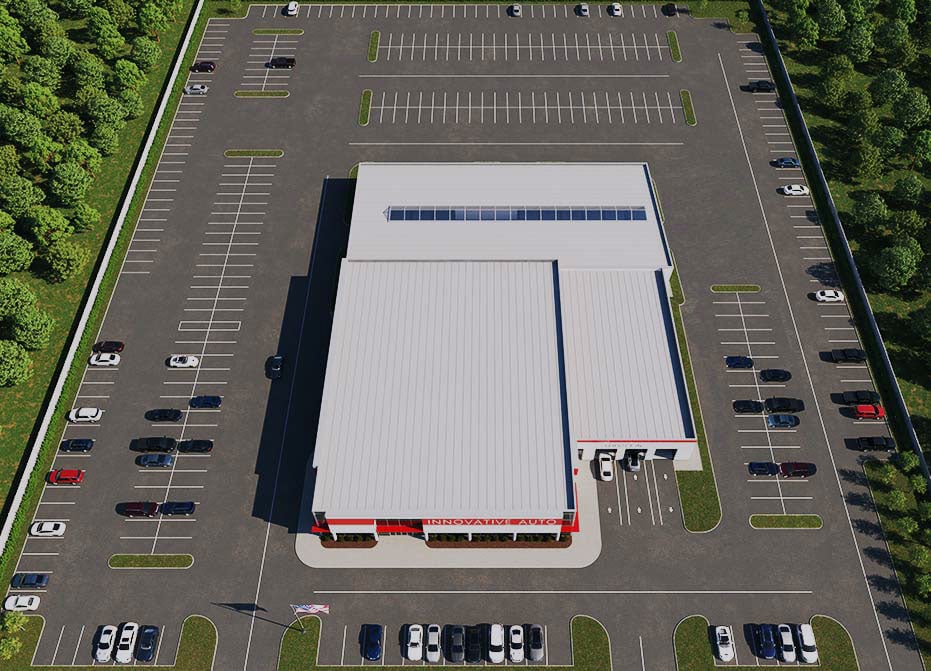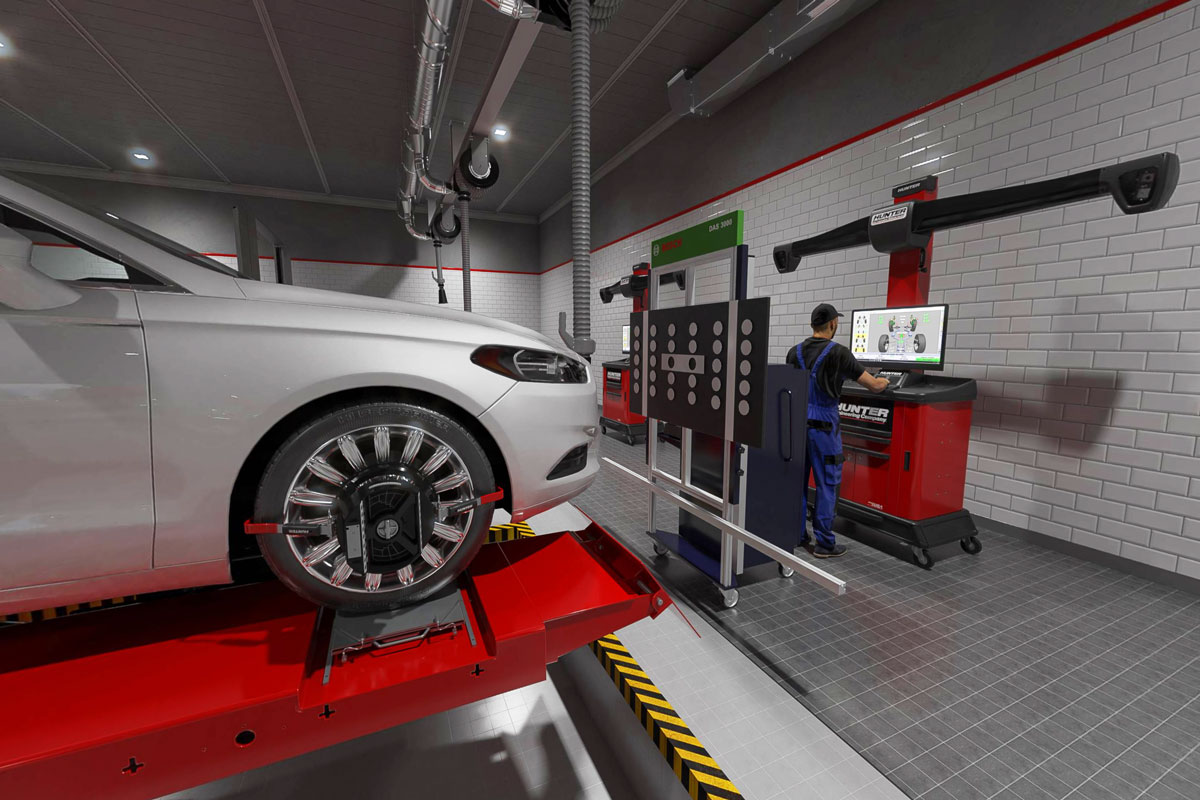 Collision & ADAS
Become the front-runner in your market by capitalizing on highly profitable ADAS calibration services and in-house collision repair.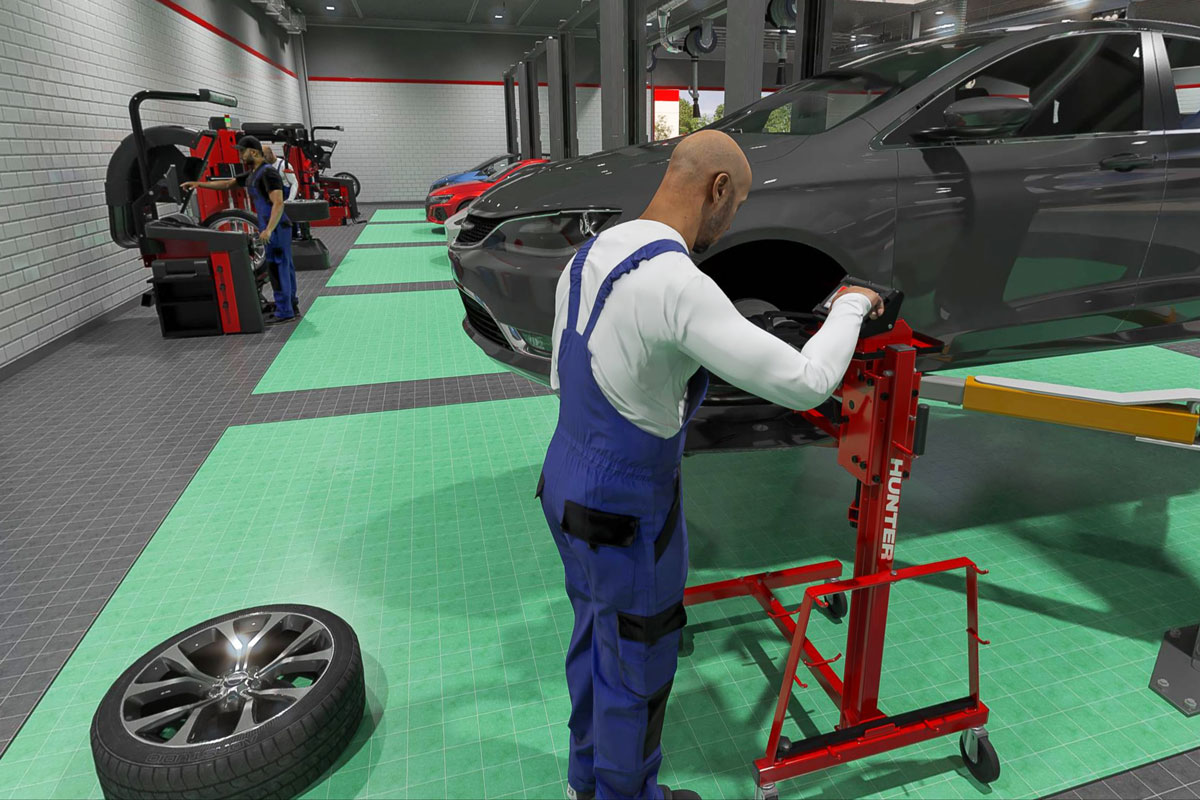 Technician Recruitment
Attract and keep great technicians by investing in quality equipment.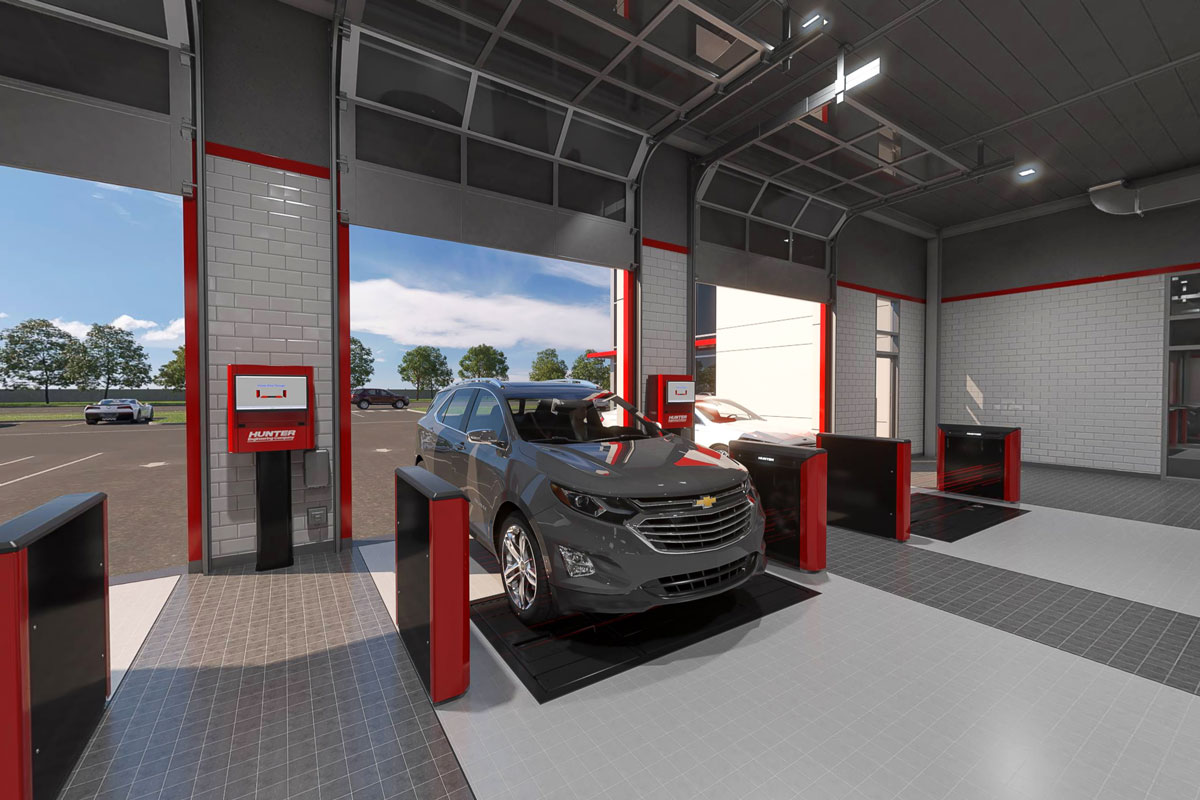 Right-Sized Service Drive
Take in more volume and complete more profitable repairs.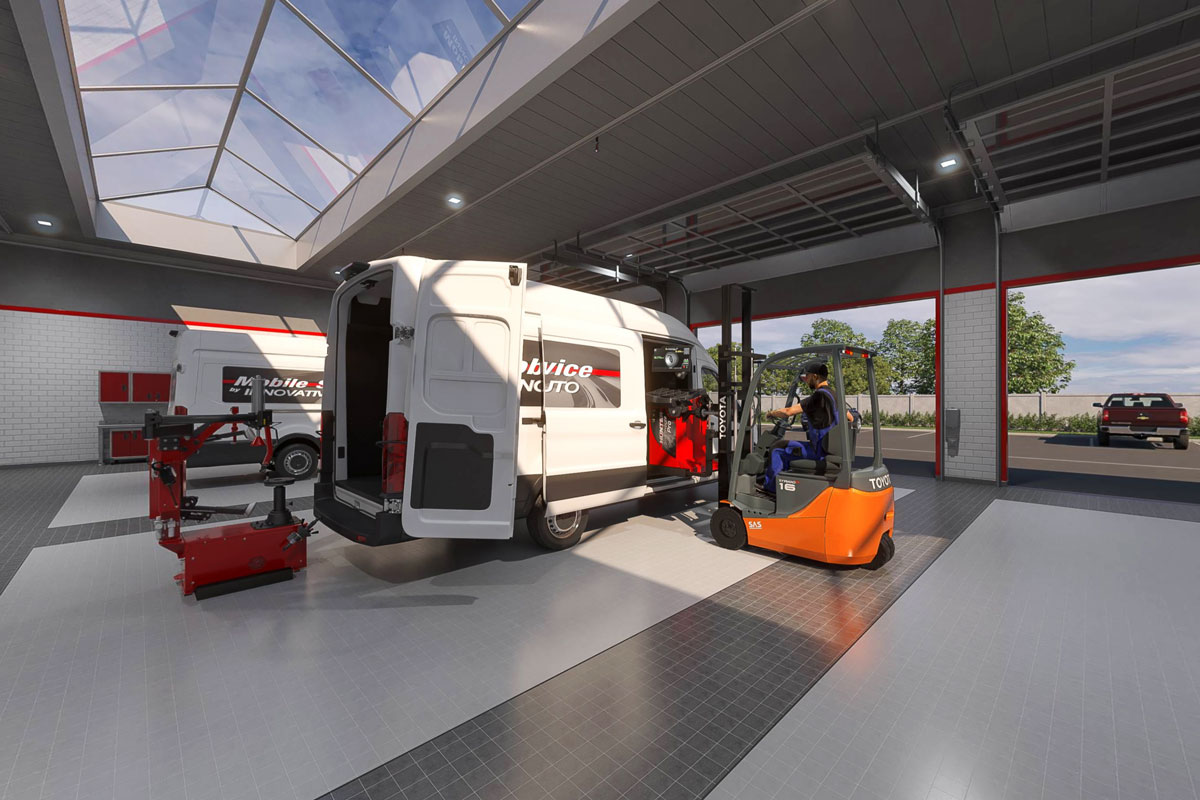 Mobile Service Staging
Set up a fleet of mobile service vehicles to offer tire services for customers at their location and convenience.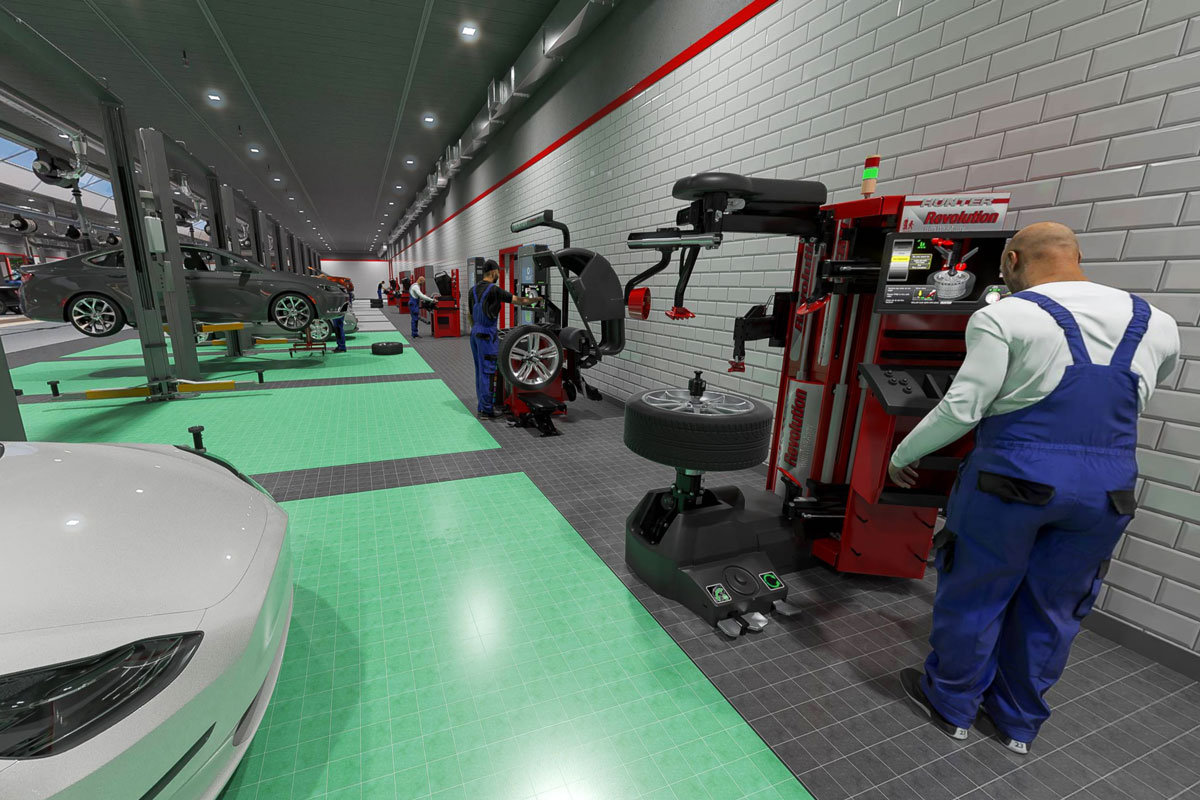 Expanded Wheel Service
Use your space to make the fastest, most efficient and quality-driven wheel service.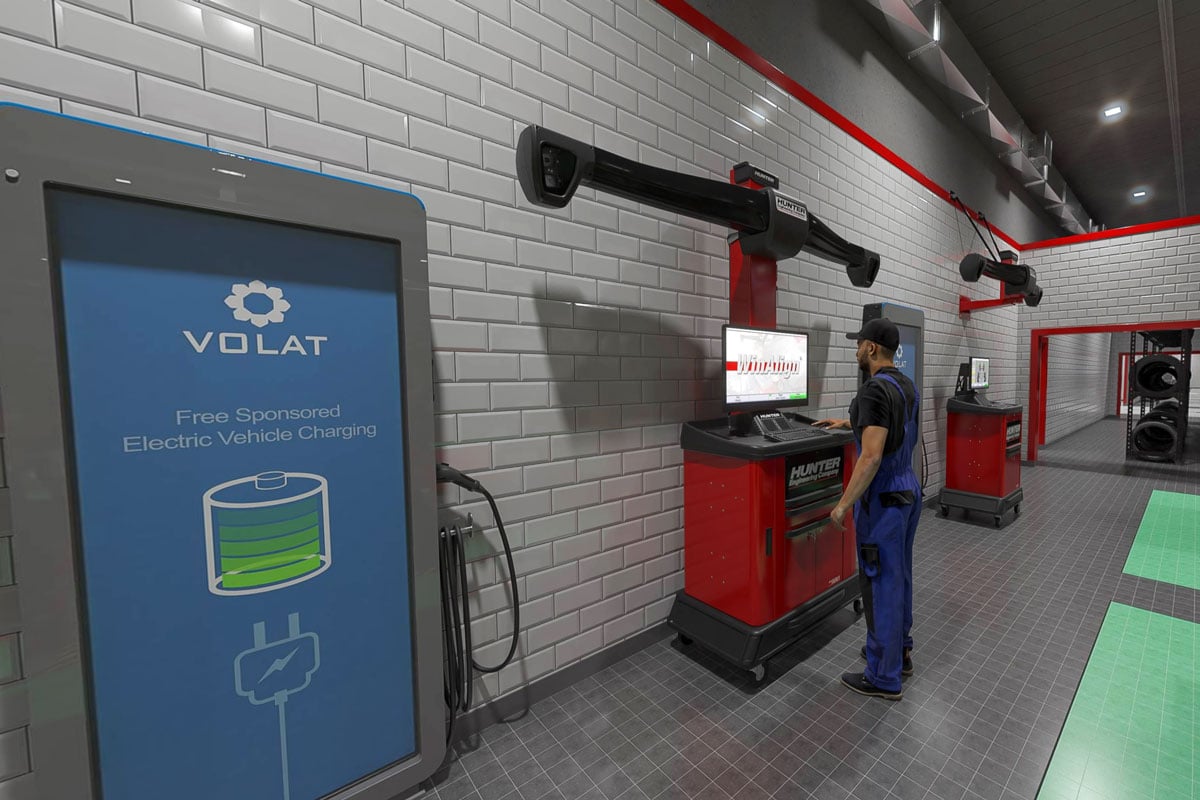 Expanded EV Services
Stay on top of rising technologies by offering EV charging points and EV-exclusive drive-through lanes.