ASN Autoschade Vermaire on Hunter Unmanned Inspection
"Fast and accurate vehicle diagnosis brings us to a higher level than our competition."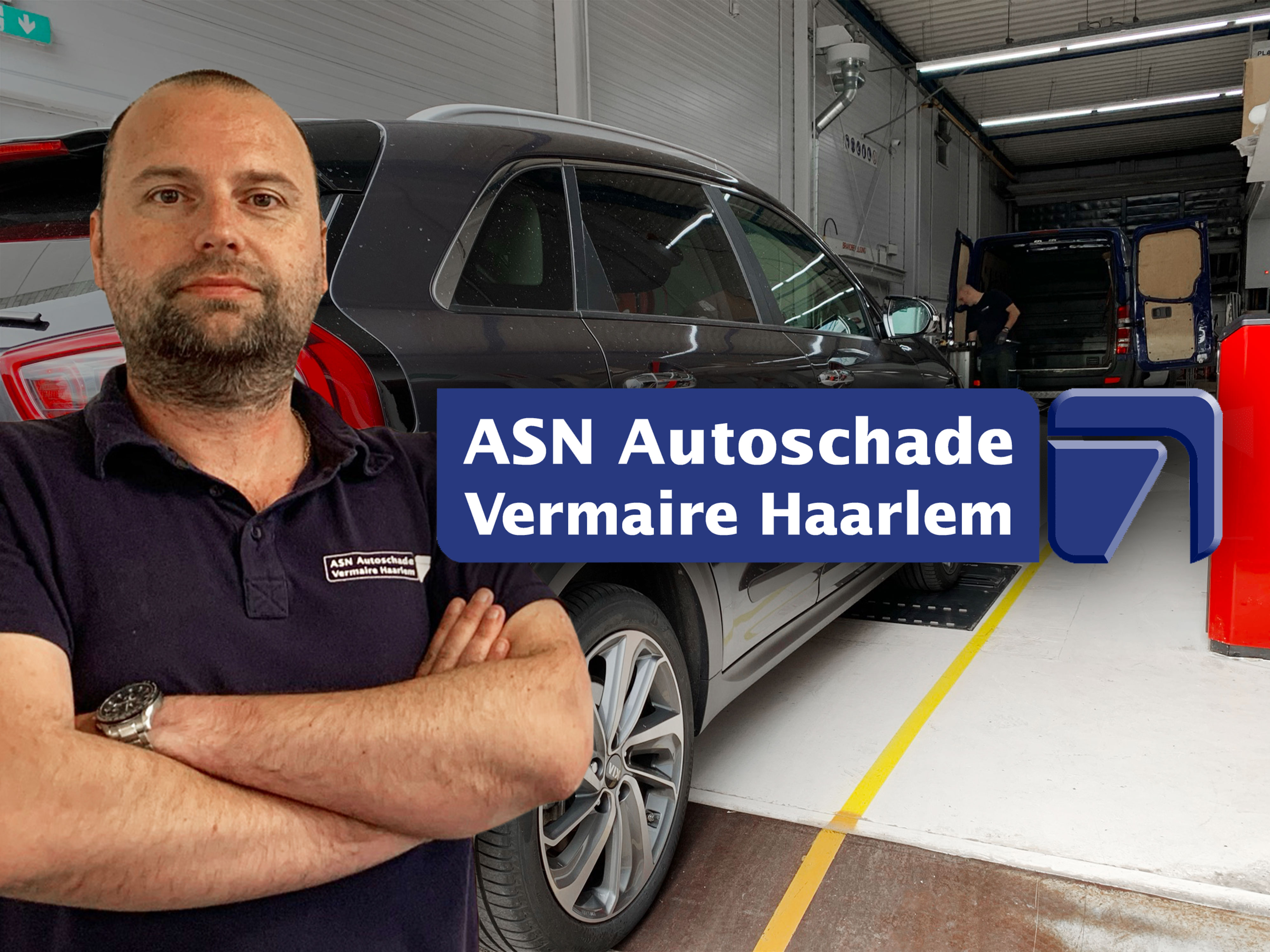 For more than 25 years we are a family owned company with 40 employees now headed by 3 brothers Martin, Dennis and Ferdi. We provide damage repair, tire service and total maintenance for passenger cars and vans.
Last year we have bought our Hunter Quick Check Drive (QCD) and Quick Tread Edge (QTE).
This is because we would like to make a good diagnosis of the undercarriage of the car if it had a collision. The Hunter QCD/QTE makes it possible to do this in an accurate and a fast way. The body damage cameras also help us to avoid discussions, this has already helped us a number of times to clarify the condition of the car when entering the workshop. Hunter QCD/QTE takes our company to the next level and bring us to a higher level than the competition.
Our first experiences with the QCD are very positive. This makes it possible to get a good diagnosis for repair and whether a wheel alignment is required. The QTE gives an accurate measurement of the treads. By approaching the customer with a transparent printout of the condition of his tires, we are able to sell more tires.
Dennis Petrus
Owner President, ASN Vermaire Haarlem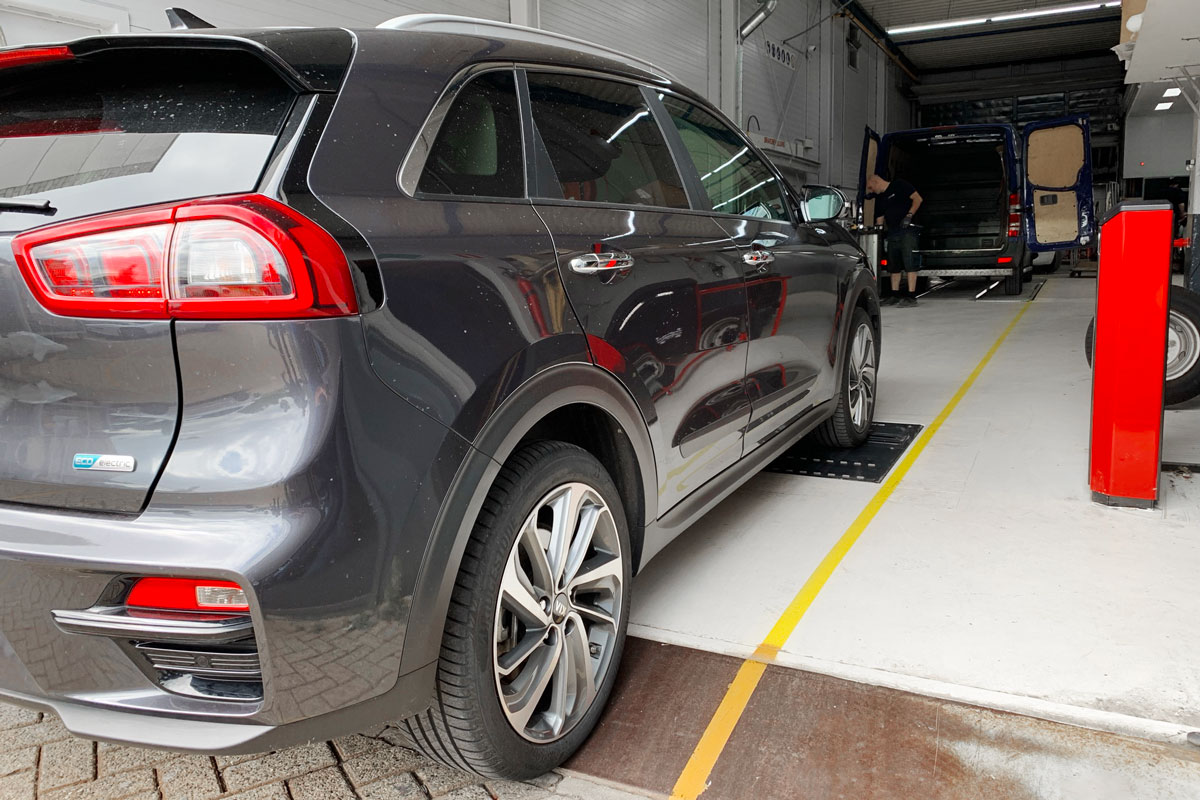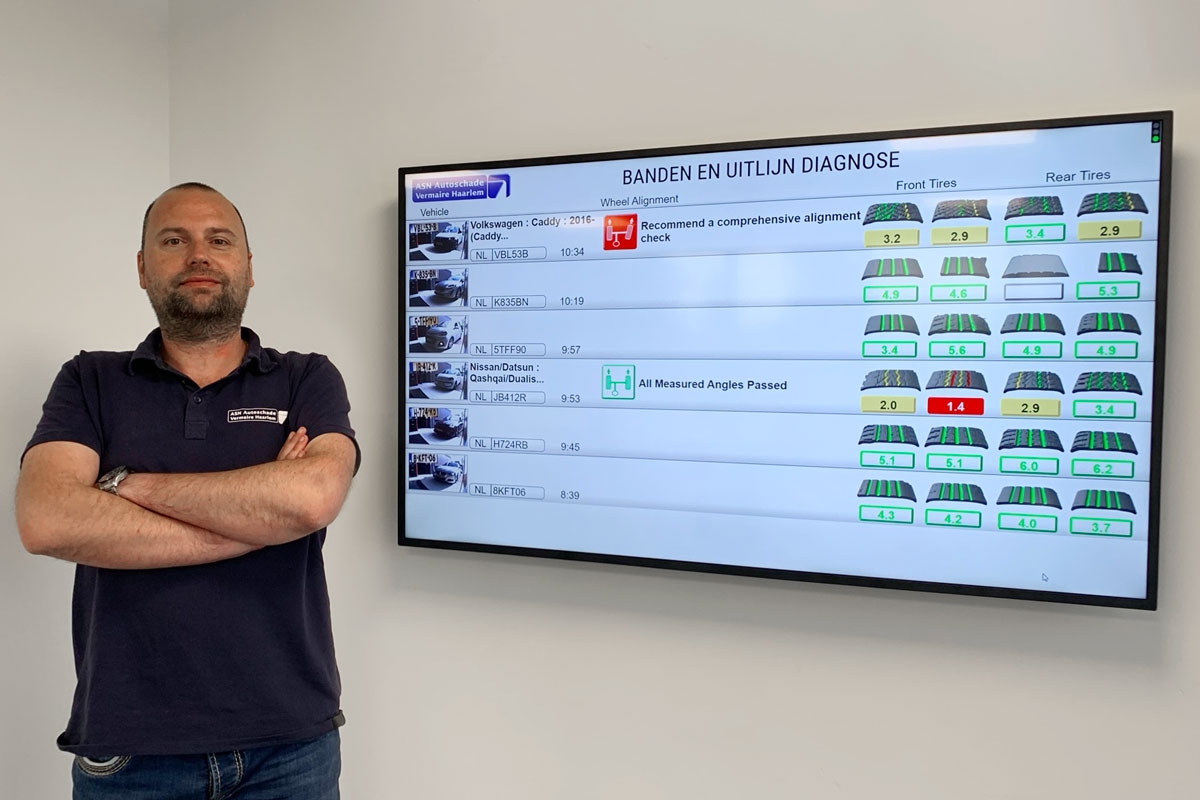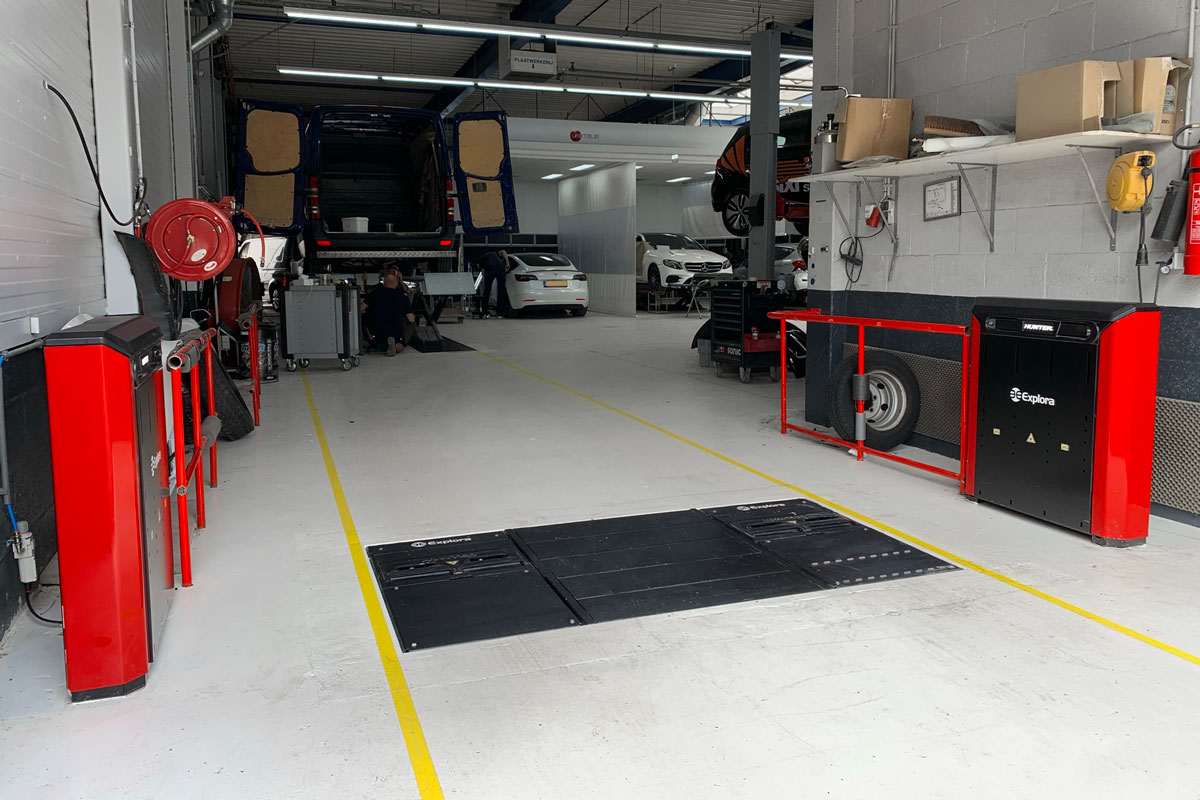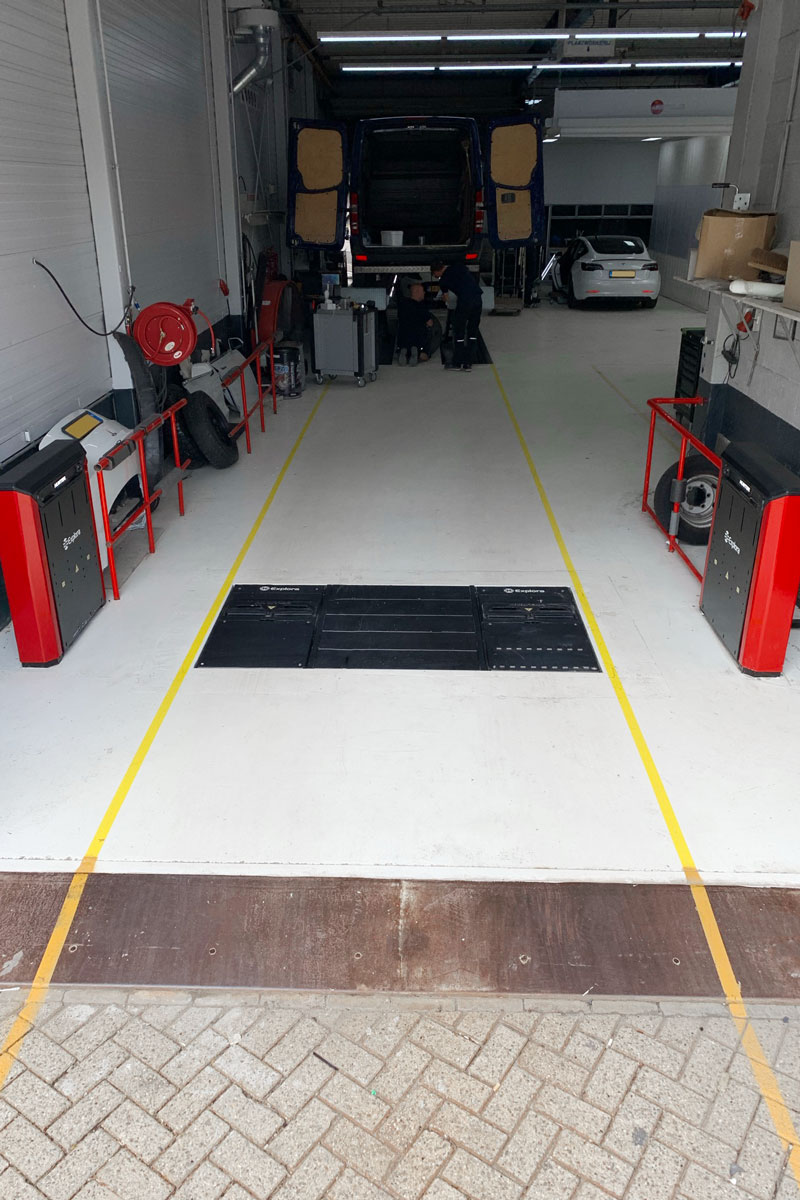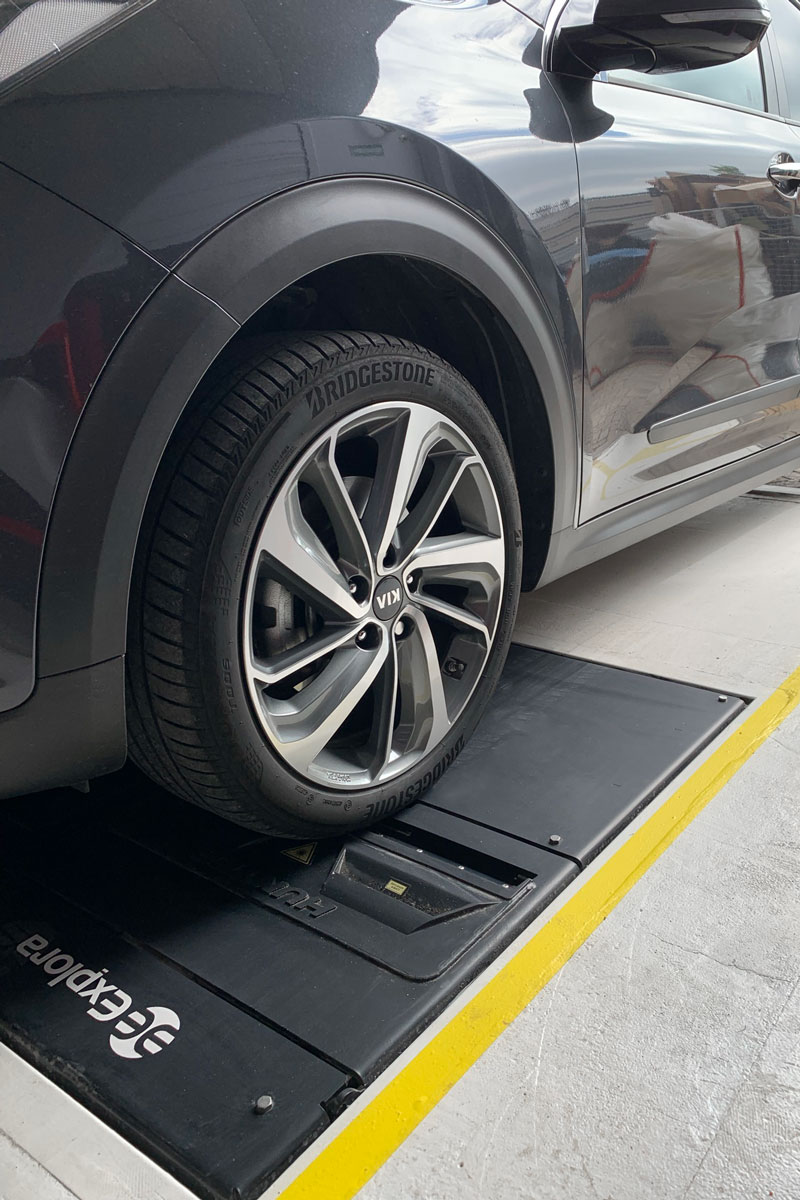 Explore further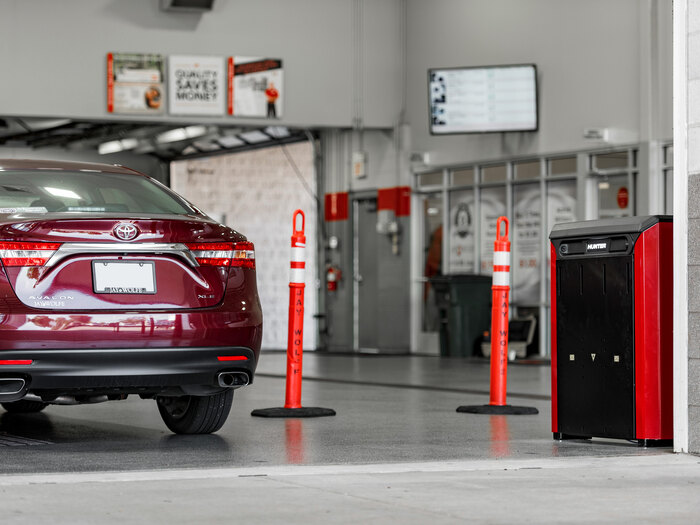 Unmanned Inspection
Automatic, hassle-free results
Check the most important alignment angles and edge-to-edge tire tread on every car that visits your shop, no stopping or labor required.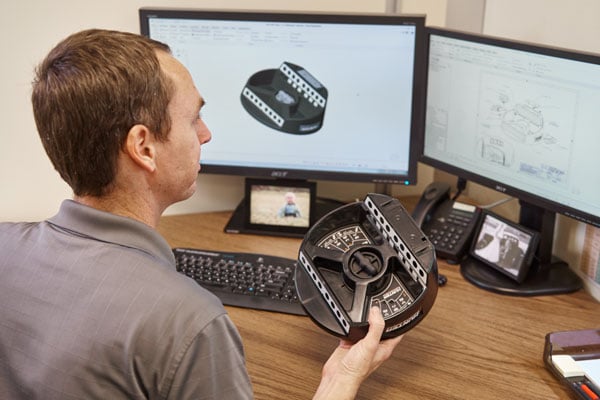 Innovation Team
Award-Winning
Hundreds of patented and exclusive features begin with the research and development team of mechanical, electrical and software engineers.