Hunter Announces the Hunter Fixed Ops Expo Event for Dealerships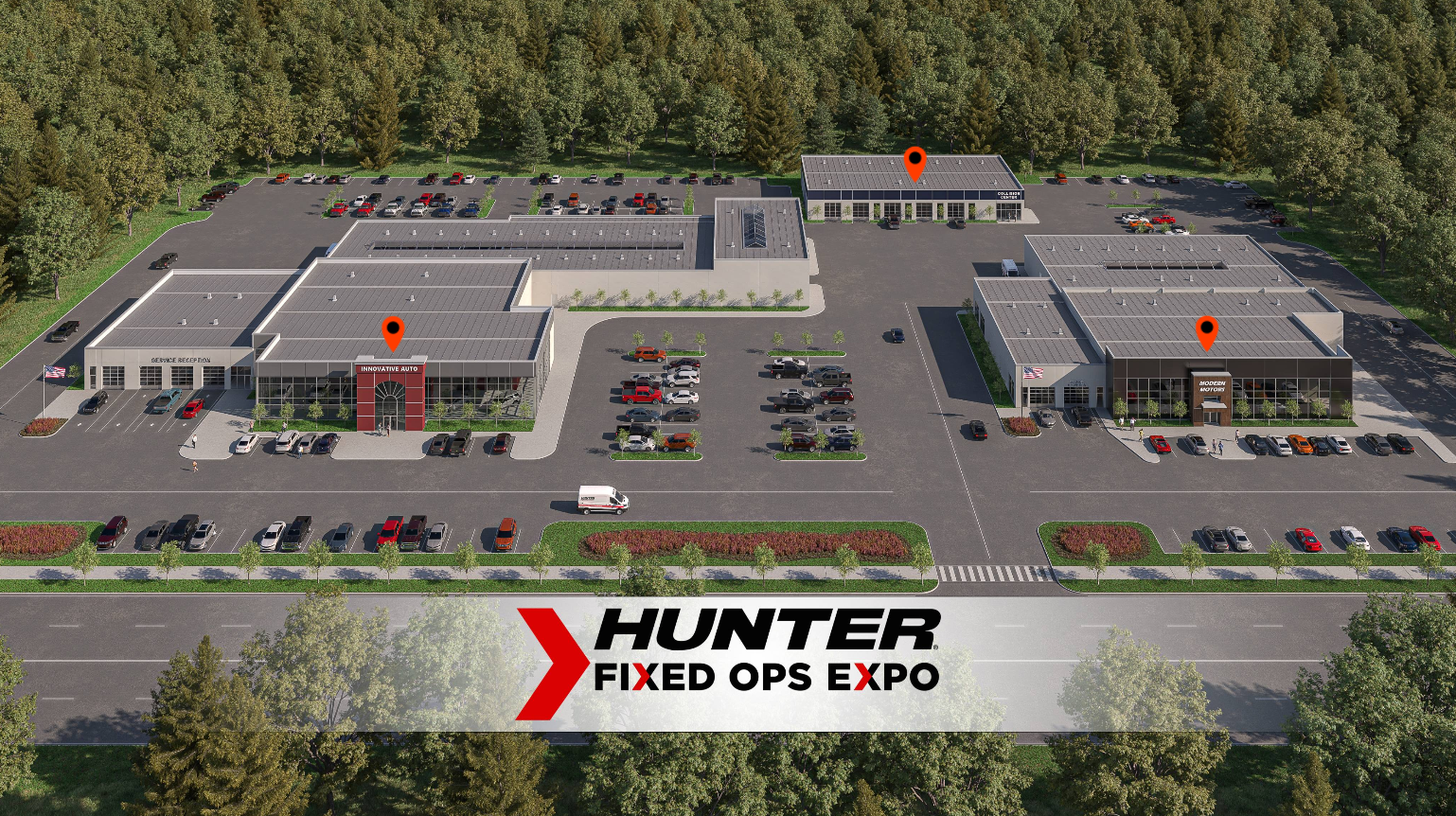 Hunter is excited to announce The Hunter Fixed Ops Expo; an online experience for dealerships. The Expo will take place Feb 9-11th and feature a 3D dealership equipped with Hunter's latest technology and equipment. Dealer customers are encouraged to reach out to their respective Hunter Representative to take advantage of the Expo and access exclusive show specials.
Expo participants will see benefits of a Hunter-equipped service drive, from autonomous inspection equipment to exciting new integration partners. Multiple service bays will feature the latest technology from Hunter and participants will get an inside look into a productive and profitable floor layout.
For more information about the Hunter Fixed Ops Expo and exclusive show specials, please reach out to your local Hunter Representative at www.hunter.com/fixed-ops-expo
Hunter Engineering Company® is the global leader in alignment systems, wheel and tire service, brake service and inspection lane equipment. Hunter® equipment is approved and used by vehicle manufacturers, automobile and truck dealers, tire dealers and service facilities around the world.
For additional information, visit our website at www.hunter.com or contact Maddie Laviolette, Marketing Analyst and Communications Specialist, Hunter Engineering Company®, 314-716-0380.
For more information, please contact your local Hunter® representative at https://www.hunter.com/contact