Hunter Engineering, Dealerlogix® announce inspection equipment integration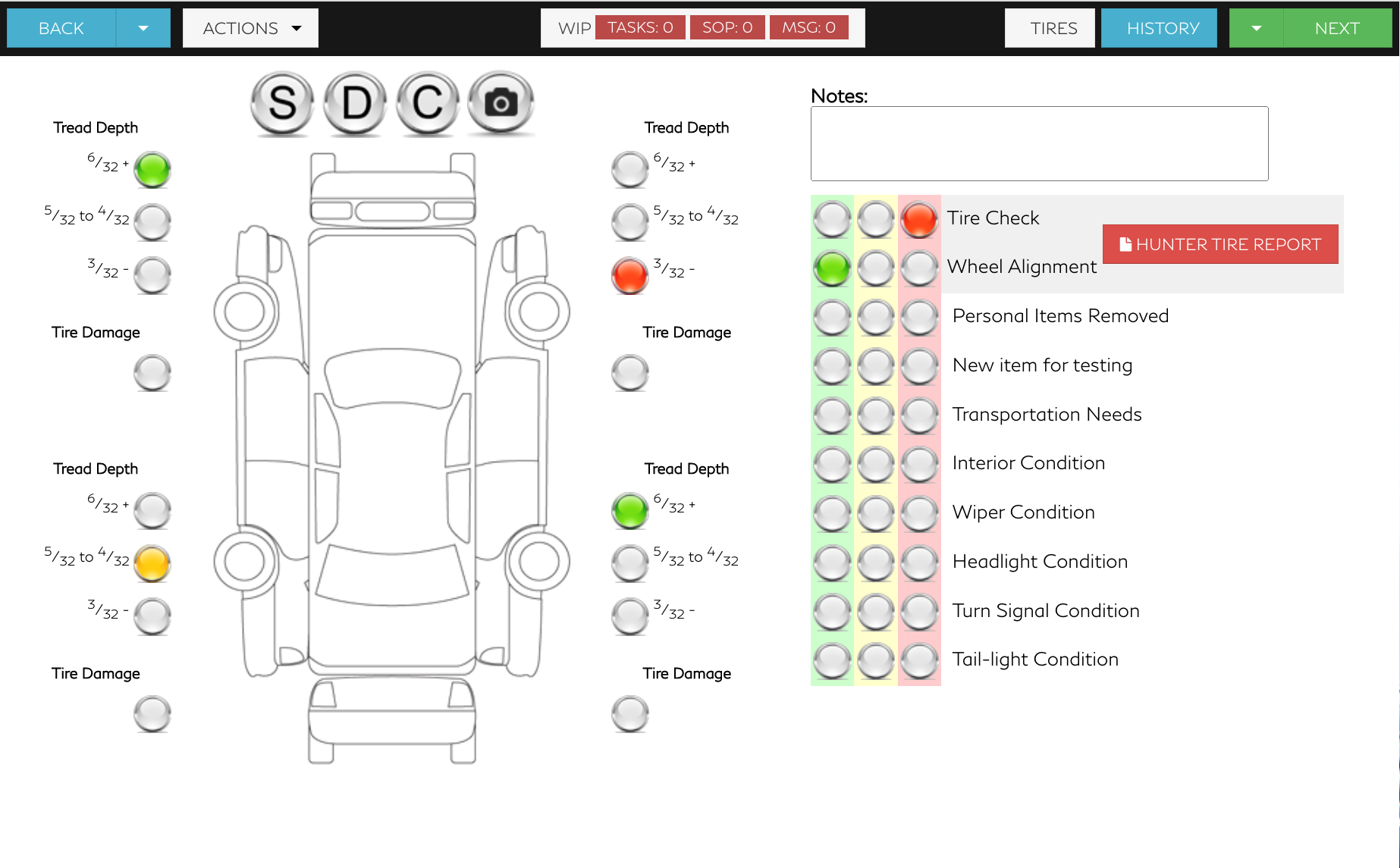 Hunter Engineering Co. has announced a new integration of its unmanned inspection equipment with Dealerlogix, a leading provider of fixed ops software for automotive dealerships, and its all-in-one service workflow suite.
The partnership will help dealership service departments drive more alignment and tire sales by providing instant access to Hunter Quick Check® Drive autonomous inspection data from Dealerlogix's fixed ops software. With electrification expected to significantly reduce standard repair and maintenance work over the next decade, dealerships must capitalize on as many tire and alignment opportunities as possible.
Hunter's Quick Check® Drive autonomous inspection system provides accurate and detailed alignment and tire tread measurements in seconds as the vehicle drives through the service lane. Dealerlogix features accurate service scheduling and dual sales presentation processes that combine a high-touch, tablet-driven service lane experience with an interactive multipoint inspection process that transforms repair recommendations into a digital shopping cart experience.
The new integration means inspection data transmits to Dealerlogix automatically once a vehicle passes through Quick Check® Drive. Matched by VIN, the real-time data flow populates alignment status and tire tread depth measurements, instantly documenting the walkaround for advisors and multipoint inspection for technicians.
The data then becomes easily accessible to service advisors and the vehicle owner, saving time and increasing ease of use through superior automation.
Alignments traditionally rank among the highest-margin services a shop can provide. Automakers have long advocated that dealer service departments increase tire sales to fuel additional sales per repair order plus retention that drives service customers back into the showroom.
"Our mutual customers have been asking for this integration to enhance dealer profitability, shop efficiency and the customer experience," said Alan Hagerty, Hunter product manager for partner integrations. "We're happy to make that a reality with Dealerlogix by connecting the service lane, parts department and technicians to increase satisfaction, retention and profitability."
"Research tells us that tire sales are the number-one point of defection to the aftermarket for dealer service customers, which is why we're extremely excited about this new integration with Hunter Engineering," said Euwart Anderson, Dealerlogix's executive vice president and general manager.
"Dealerlogix has always prioritized choice and flexibility for our dealer customers, and this integration fits perfectly with our mission to help them improve the service experience, automate key processes and provide additional opportunities to generate service revenue."
For more information, visit https://www.hunter.com/connected-equipment/integration-partners.
About Hunter Engineering
Hunter Engineering Company® is the global leader in state-of-the-art wheel alignment systems, wheel balancers, brake lathes, tire changers, lift racks, autonomous alignment and tire inspection equipment, diagnostic scan tools and ADAS recalibration equipment. Hunter equipment is approved and used by vehicle manufacturers, automobile and truck dealers, tire dealers and service facilities around the world.
About Dealerlogix
Dealerlogix is a leading provider of cloud-based solutions for dealer fixed operations in the U.S. and Canada. The true all-in-one dealership software is accessible from any device and enables dealers to increase service lane efficiency, CSI, retention and profits. The suite, which features a thoughtful user interface and targeted process automation for a unified experience for service teams, includes scheduling, service write-up, multi-point inspection, video walkaround, tire tool, parts identifier, video ASR, e-signature, digital billing and payments, mobile checkout, text communication and Service Valet. To learn more, visit Dealerlogix.com.
For more information, visit www.hunter.com or contact Tommy Maitz, director of marketing, Hunter Engineering Company®, at contact.hunter@hunter.com. For additional information, please contact your local Hunter business consultant at https://www.hunter.com/contact.
Follow Hunter Engineering Company® on YouTube, Facebook, Instagram and LinkedIn.