ADAS Calibration Tools
Take control with Hunter ADAS Solutions
Dynamic & Static Calibrations
New Market Opportunity
Aligner Integration
Complete Collision Center keeps their ADAS calibration profits in-house
Jim Smith, Owner of Complete Collision Center in St. Robert, MO, speaks about how investing in Hunter ADAS equipment allowed them to keep calibration services in-house and control the profits and cycle time of the repair process.
Learn more
Take Control of ADAS
Hunter's innovative ADASLink® diagnostic scan tool powered by Bosch allows you to take control of ADAS calibrations and keep this profitable work in-house.
Hunter ADASLink® and Bosch DAS 3000
ADASLink® can perform dynamic calibrations by itself, or it can be paired with the all-in-one Bosch DAS3000 for static calibrations, providing on-screen guidance for set-up and positioning.
ADAS overview: Getting ready for calibrations
Preparing to perform ADAS calibrations involves a number of important considerations, such as understanding ADAS functionality, when resets are required, the need for pre- and post-diagnostic scans, space and lighting requirements, and more.
ADAS Calibration Post-Alignment: The importance of service providers
Proper alignment is essential for ADAS to work as intended, by ensuring that it coincides with the direction of travel and steering wheel direction. Many manufacturers require aligning the ADAS electronically when making mechanical alignment adjustments.
asTech®/ADAS Integration
asTech® ADAS Assist provides shops access to OEM scan tools and trained online calibration technician help when completing ADAS calibrations. Contact your local Hunter or asTech® rep to learn more.
Profitable return on investment
Advanced Driver Assistance System presents a great opportunity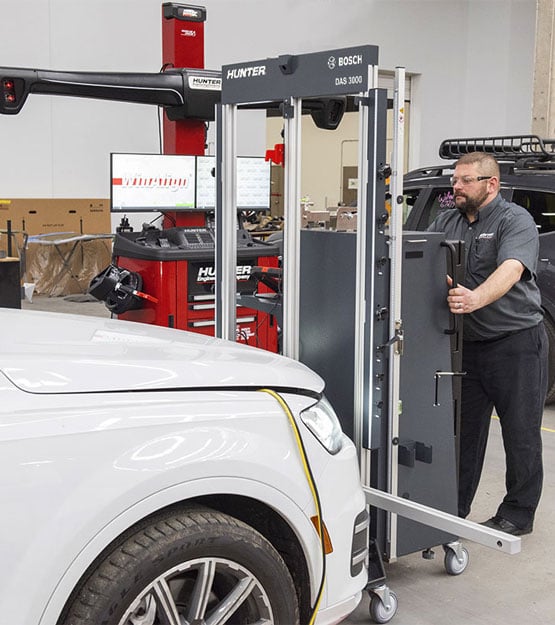 Invest over the lifetime of your equipment
Hunter Finance™
Powered by GreatAmerica Financial Services
Financing is a great way to lower your upfront cost, and get immediate return on investment. Hunter Finance™ financing options are facilitated by GreatAmerica Financial Services.
Simpler and faster process than a traditional loan
25+ years financing the automotive industry
Knowledgeable about your specific needs
Annual finance amounts in ROIs are estimates and subject to credit approval by GreatAmerica Financial Services.
Hunter Credit™
Powered by EasyLease Express™
Financing is a great option to lower your upfront cost, and get immediate return on investment. Hunter Credit™ financing options are facilitated by EasyLease Express™.
Same day approvals
Expense your lease payments to lower your taxable income
Industry focused with knowledge about your specific needs
Annual finance amounts in ROIs are estimates and subject to credit approval by EasyLease Express™.
Perform static & dynamic calibrations
Keep ADAS work in your own shop
Hunter ADASLink® Full Diagnostic Scan Tool
Dynamic (driving) ADAS calibration coverage included
Static (fixture) ADAS calibration available with DAS 3000
FCA secure gateway compatible
Pre- and post-scan ready
For use in any bay, with or without Hunter aligner
Full scan tool not limited only to ADAS
Powered by Bosch
DAS 3000 ADAS Fixture
No more plumb bobs and tape measures
Integrated cameras reference wheel targets for on-screen guided positioning with ADASLink®
Hunter training and support
Powered by Bosch
First year of static calibration software included
Follow guided, step-by-step processes for accurate calibrations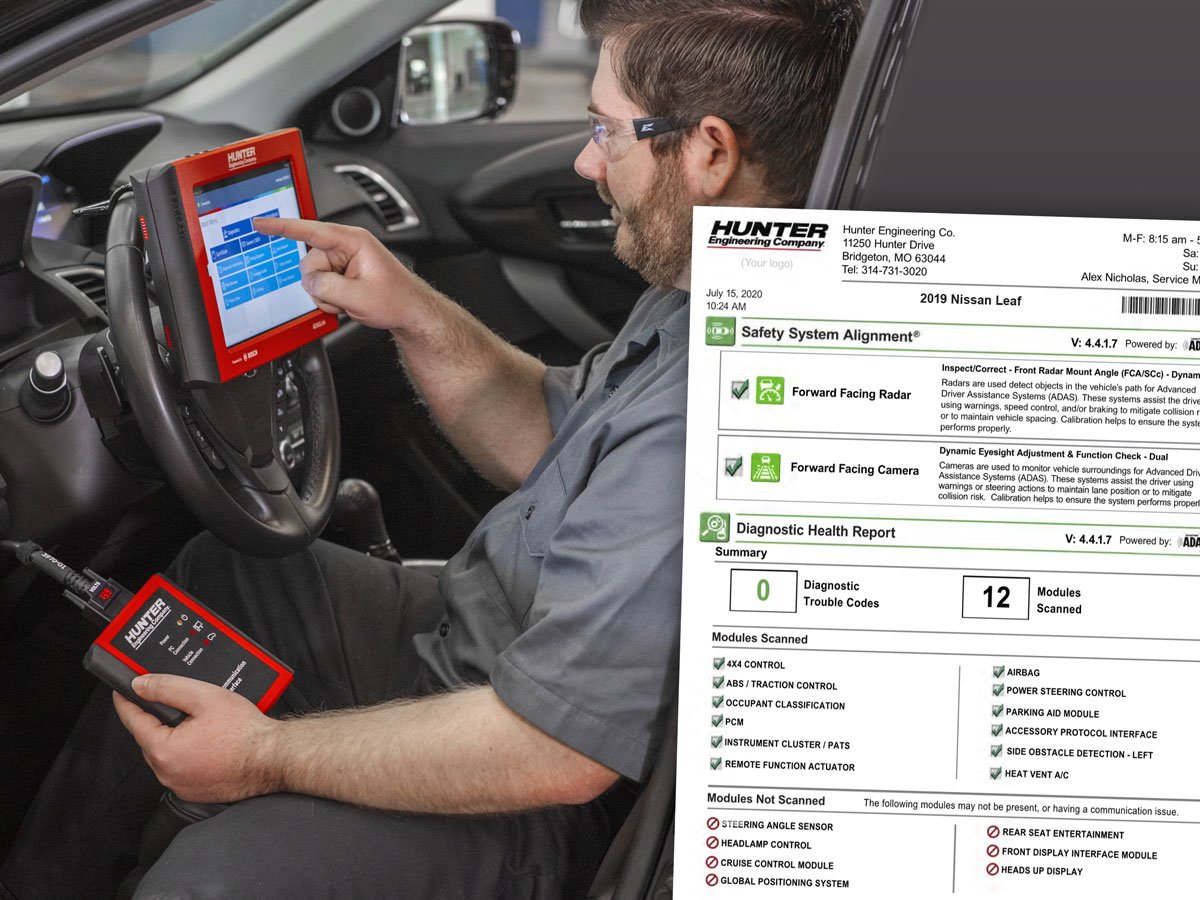 Connect the Vehicle Communication Interface (VCI) to the vehicle's OBD-II port to diagnose and interact with the vehicle. See the results printout.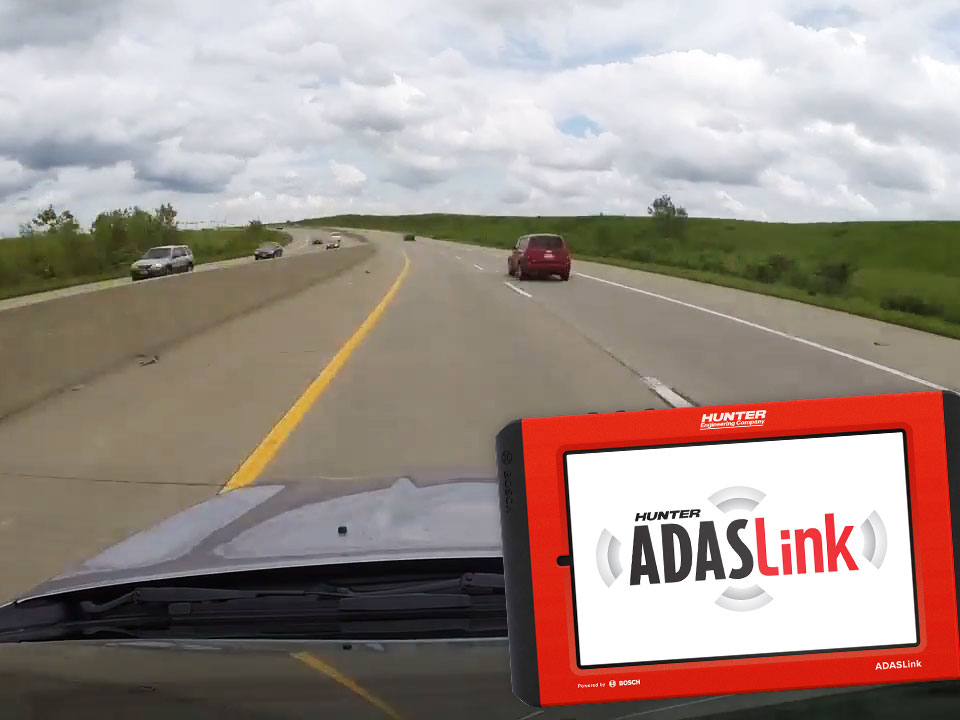 Perform dynamic calibrations while driving the vehicle as required.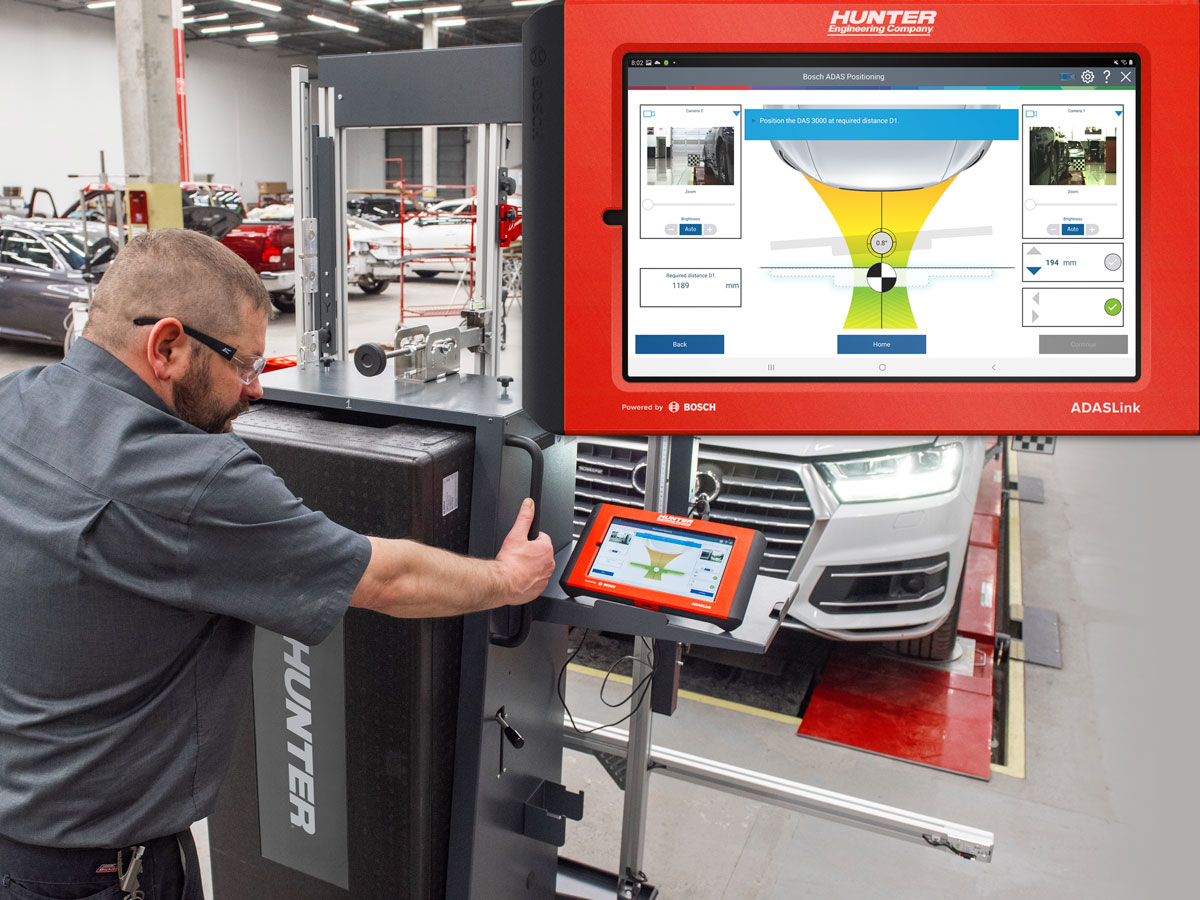 Guided Fixture Positioning
Properly position the fixture using the live, camera-guided interface.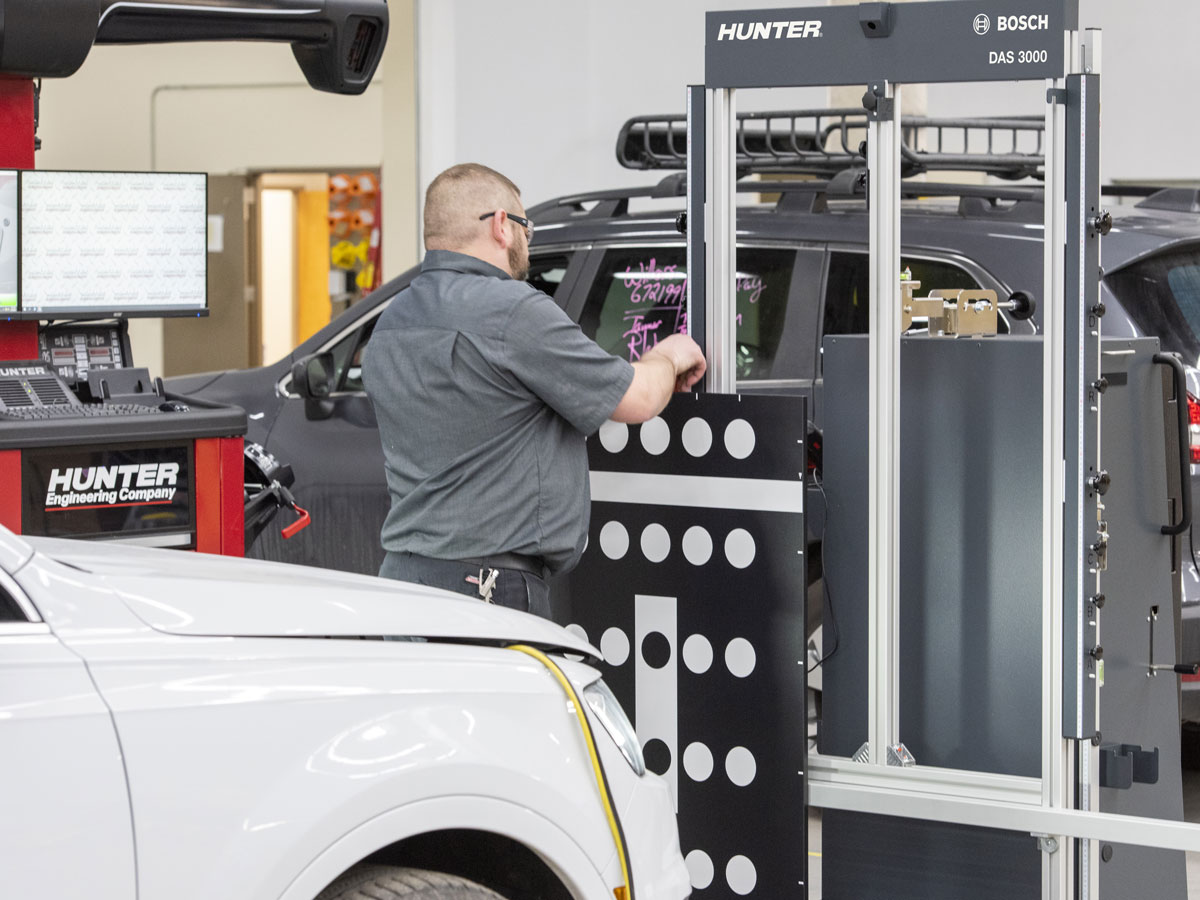 Accurate Target Placement
Follow the guided on-screen walkthrough to correctly place the necessary calibration targets.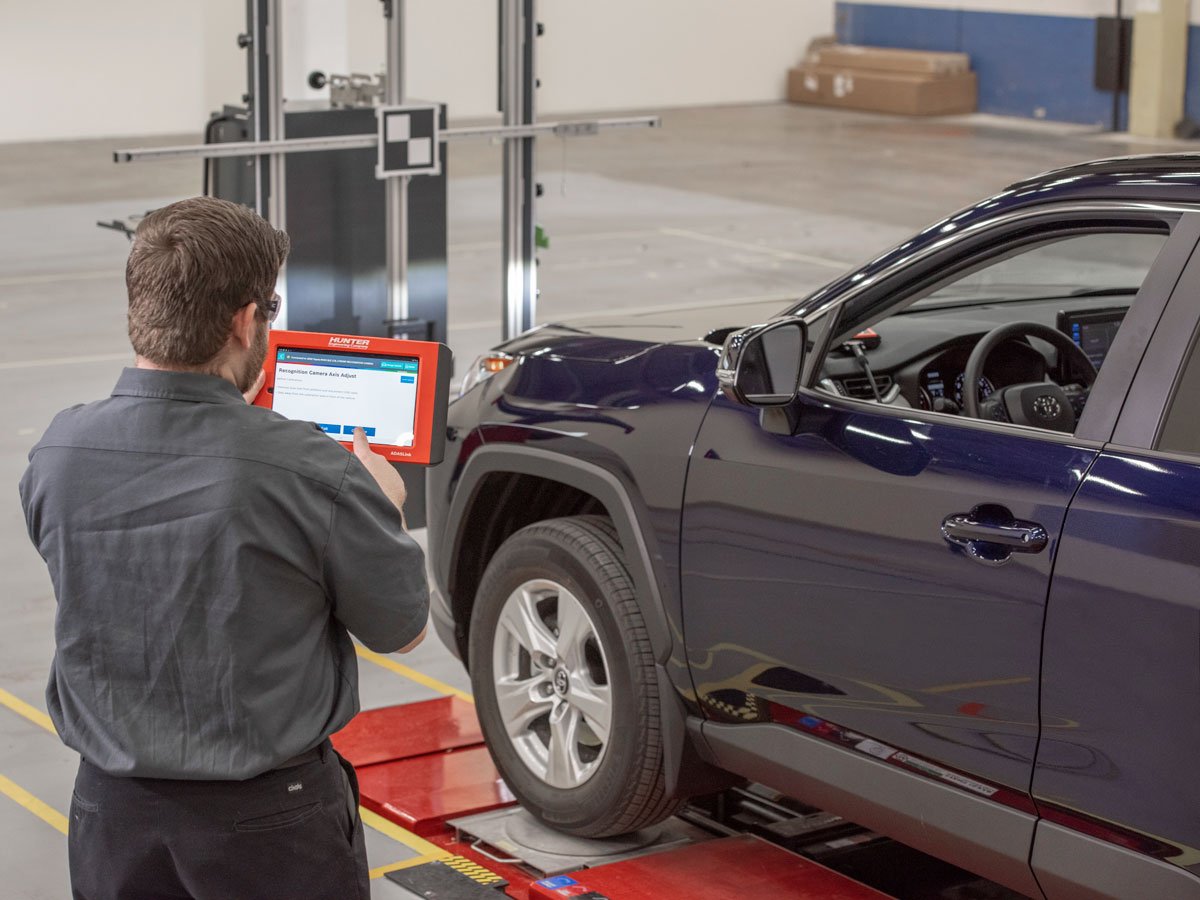 Forward-Facing Radar & Camera Calibrations
Calibrate front radar and camera sensors as they relate to the vehicle's direction of travel.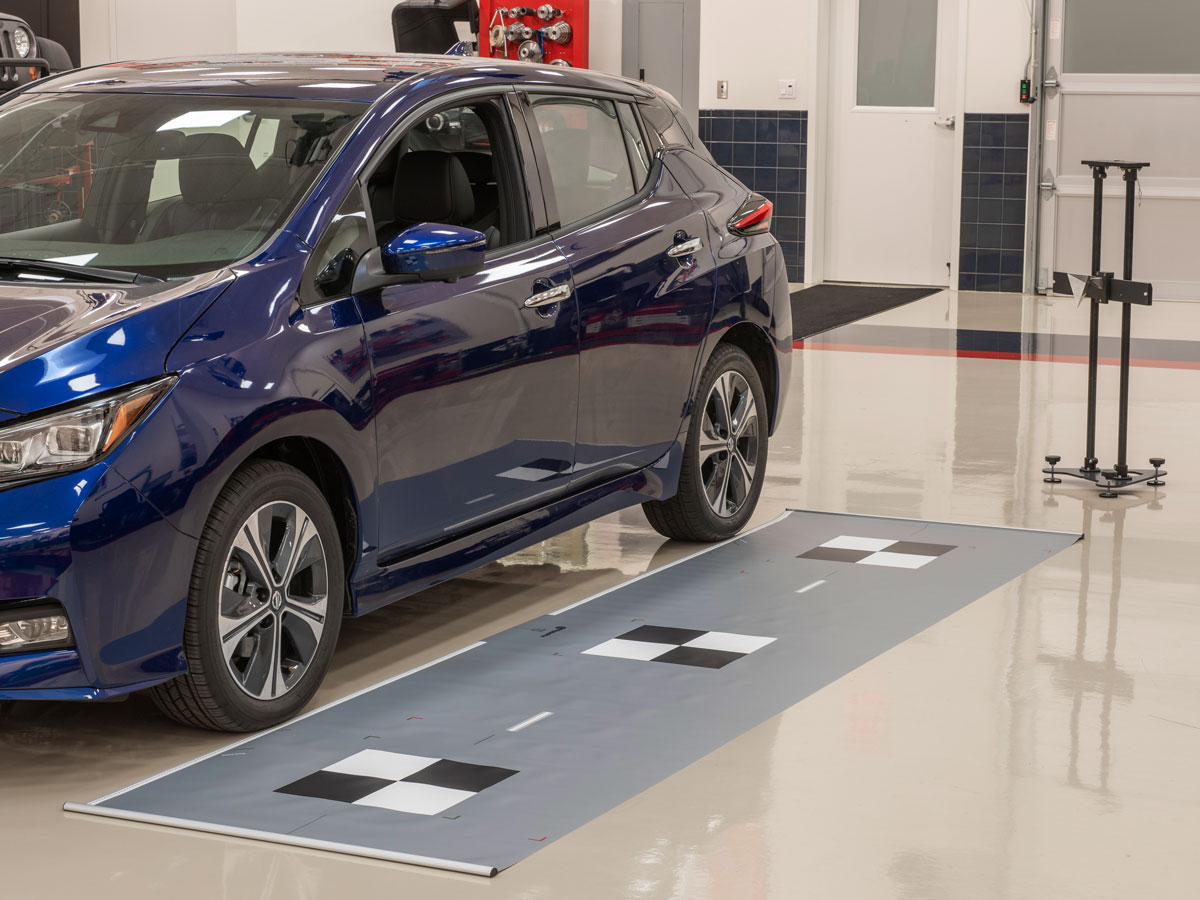 Blind Spot & Surround View Calibrations
Calibrate side and rear sensors that notify the driver of potential hazards outside of their field-of-vision.
Order Hunter alignment system accessories online
---
Order accessories for Hunter aligners 24/7 and keep your shop producing!
Shop Hunter
Hunter ADASLink®
Access ADAS and full diagnostic scan tool capabilities with ease and precision
Pre- & Post-Scan
Get a comprehensive look at installed systems and associated codes.
Full Diagnostic Capabilities
Review diagnostic trouble codes and other vehicle information.
Secure Gateway & Gap Coverage
FCA coverage for secure gateway vehicles, with supplemental coverage to other tools in your shop.
Specialty Uses
Code/pair new parts to the vehicle after installation, such as electric power steering components.
Brake Service
Service electric parking brakes and perform other brake diagnostics, including ABS.
Post-Collision Calibrations
Follow guided processes to calibrate required systems after a collision.
Send a message to your local Hunter business consultant to schedule a free on-site demo.
This contact form is intended for legitimate Hunter equipment and service inquiries. All other use is prohibited and will be discarded. See Full Terms of Use
Extensive OEM coverage
25+ million vehicles with static or dynamic calibration procedures

Watch in-depth ADAS procedure videos
Hunter Engineering partnered with Babcox Media to provide step-by-step ADAS calibration procedure videos covering a wide range of vehicles and systems.
Use the Playlist button in the top-right corner to view all.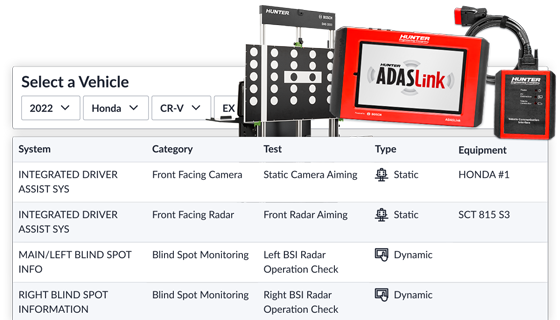 Online ADAS Coverage Lookup
---
Quickly lookup ADAS vehicle coverage from your HunterNet® 2 portal.
View dynamic (ADASLink®) and static (DAS3000) coverage
Access from anywhere online
Automatic new vehicle coverage updates
See what else HunterNet® 2 can do for your shop
Site requirements
How much space will you need? Think inside the box.
It's a popular misconception that ADAS calibration tools require huge floor space.
Most vehicles will not need all ADAS functions adjusted at the same time, so simultaneous front, side and rear views are rarely necessary.
When multiple systems do require service, the vehicle can be repositioned within the existing space for each individual calibration.
1. Minimum floor space — 25 ft. x 34 ft.
2. Recommended floor space — 30 ft. x 45 ft.
3. Optimal floor space — 40 ft. x 60 ft.
The majority of forward-facing ADAS calibrations can be completed within 16.5 feet or less.
Zone 1 — Up to 10 ft.
The largest share of ADAS calibrations can be performed in 10 feet or less for multiple OEMs.
Zone 2 — Up to 16.5 ft.
The majority of ADAS calibrations can be performed within 16.5 feet of space for a wide variety of OEM vehicles.
Zone 3 — Beyond 16.5 ft.
Few OEM vehicles require more than 16.5 feet for forward-facing calibrations.
Sign up for local hands-on and classroom learning with a Hunter ASE-certified trainer to help you excel at calibrating vehicle ADAS. View course offerings near you
This contact form is intended for legitimate Hunter equipment and service inquiries. All other use is prohibited and will be discarded. See Full Terms of Use
DAS 3000: A comprehensive solution
Core Components
1. Primary fixture
2. SCT 815 Prismatic Radar Reflector (use with Honda, Hyundai, Kia, Mazda, and Toyota vehicles)
3. Wheel clamp markers
Target Boards
1. Daimler/Infiniti #2 target
2. Honda #1 target (set of 2)
3. Honda #3 target
4. Hyundai/Kia #3 target
5. Mazda #1 target
6. Mitsubishi #1 target (set of 2)
7. Nissan #2 target (set of 2)
8. Subaru 2.1 & 3.1 target boards
9. Toyota #1 target
10. Toyota/Lexus #3 target
11. Universal XL target board
12. Universal/Infiniti #1 target (set of 2)
13. VW/Audi combo camera/radar target board
Floor Mats
1. Ford
2. GM
3. Honda
4. Mitsubishi
5. Nissan
Integrated Target Storage
Stow your camera targets in a clean and serviceable way, allowing immediate access for the fastest ADAS calibration set-up.
Join Hunter + Bosch for the most comprehensive ADAS calibration equipment.
Plug into an expert
Connect with full OEM vehicle-specific procedures powered by asTech®
asTech® provides remote access to OEM scan tools and technicians to assist with diagnostics and ADAS calibrations in your shop. Static calibrations require a supported OEM or aftermarket fixture, such as the Bosch DAS 3000.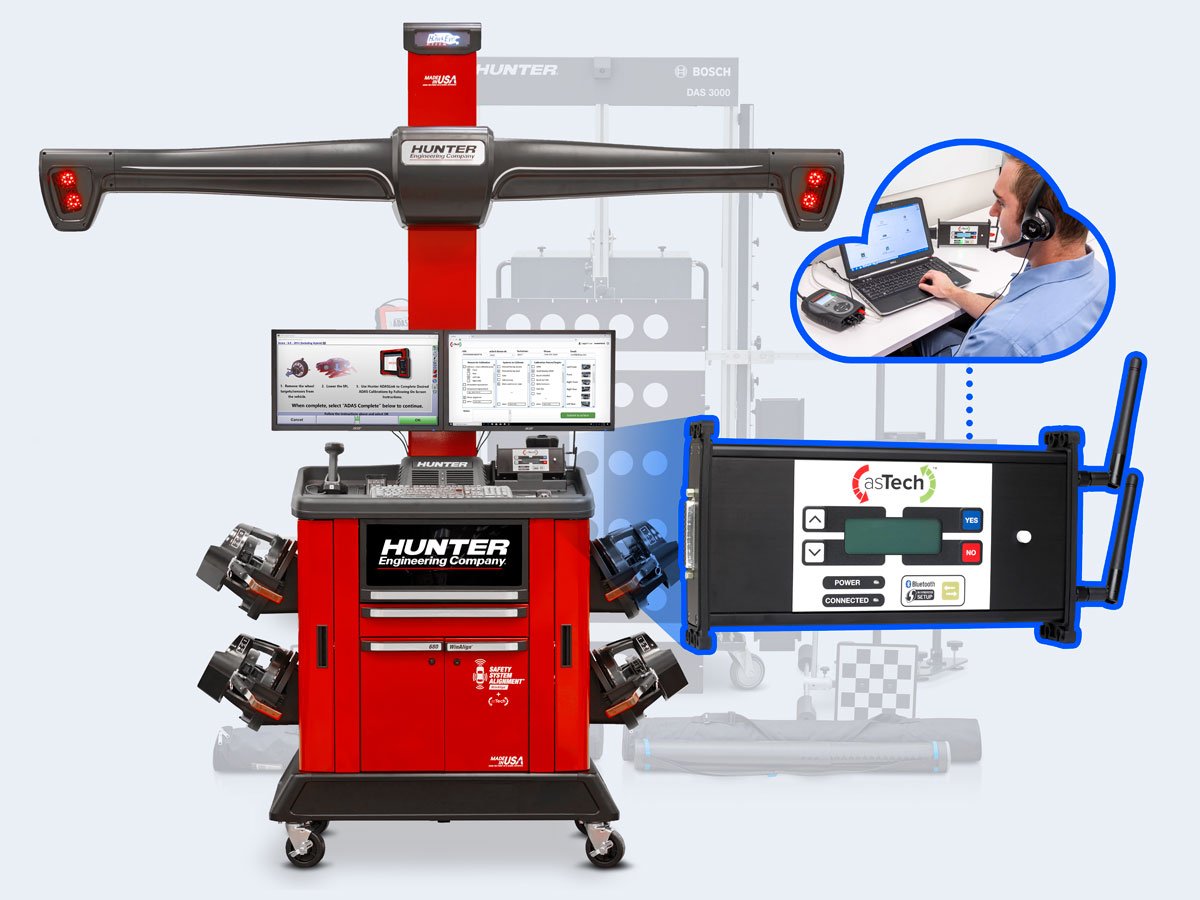 Integrated positioning cameras (select fixtures)
Thrust angle reference
Static forward-facing flat plate radar support
Static forward-facing corner reflector radar support
Static forward-facing camera support
Static rear/corner radar support
Static surround view camera support
Dynamic forward-facing radar support
Dynamic forward-facing camera support
Future support
Full diagnostic support
New module programming (select vehicles)
OEM software
Integrated alignment, diagnostic and ADAS final report
Expert tech assistance
Per-use charge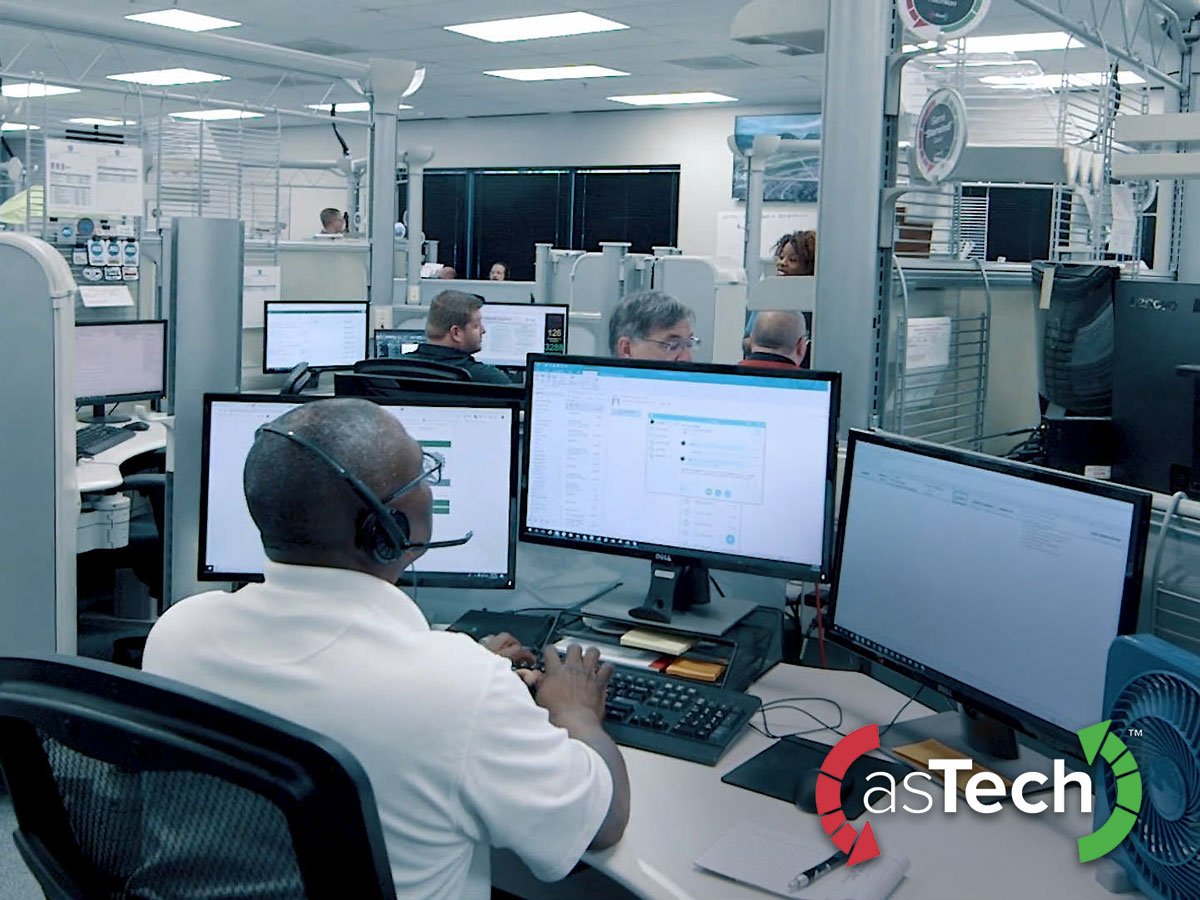 Remote services
Calibration
Expert technician help when you need it
Up-to-date OEM level coverage, using the same tools as the dealer
Secure gateway-supported connection
No coverage gap for new model vehicles
Calibration report details work completed for shop and vehicle owners
Diagnostics
Any OE scan tool function on-demand
Calibrating
Newest vehicle coverage
asTech® requires ADAS calibration fixtures sold separately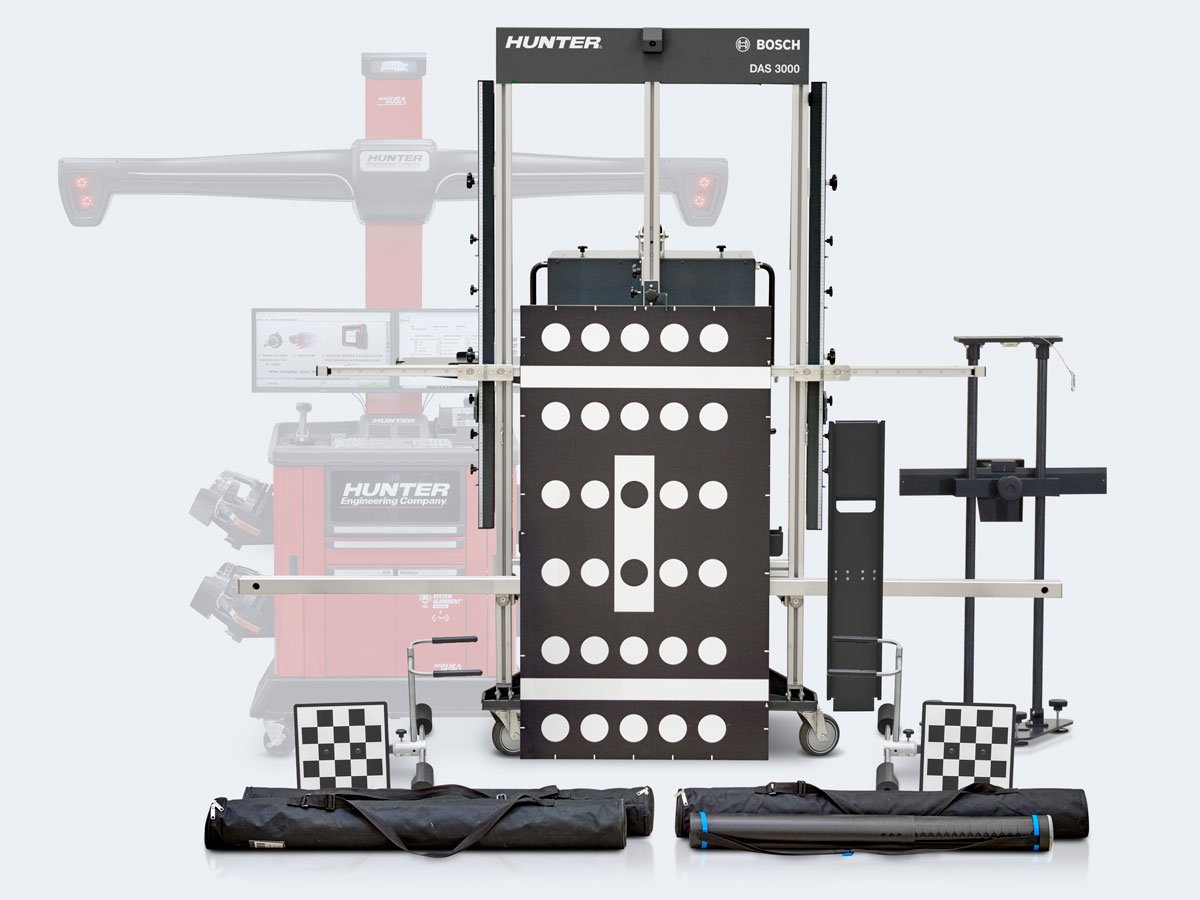 DAS 3000 Aftermarket Fixture
Hunter recommends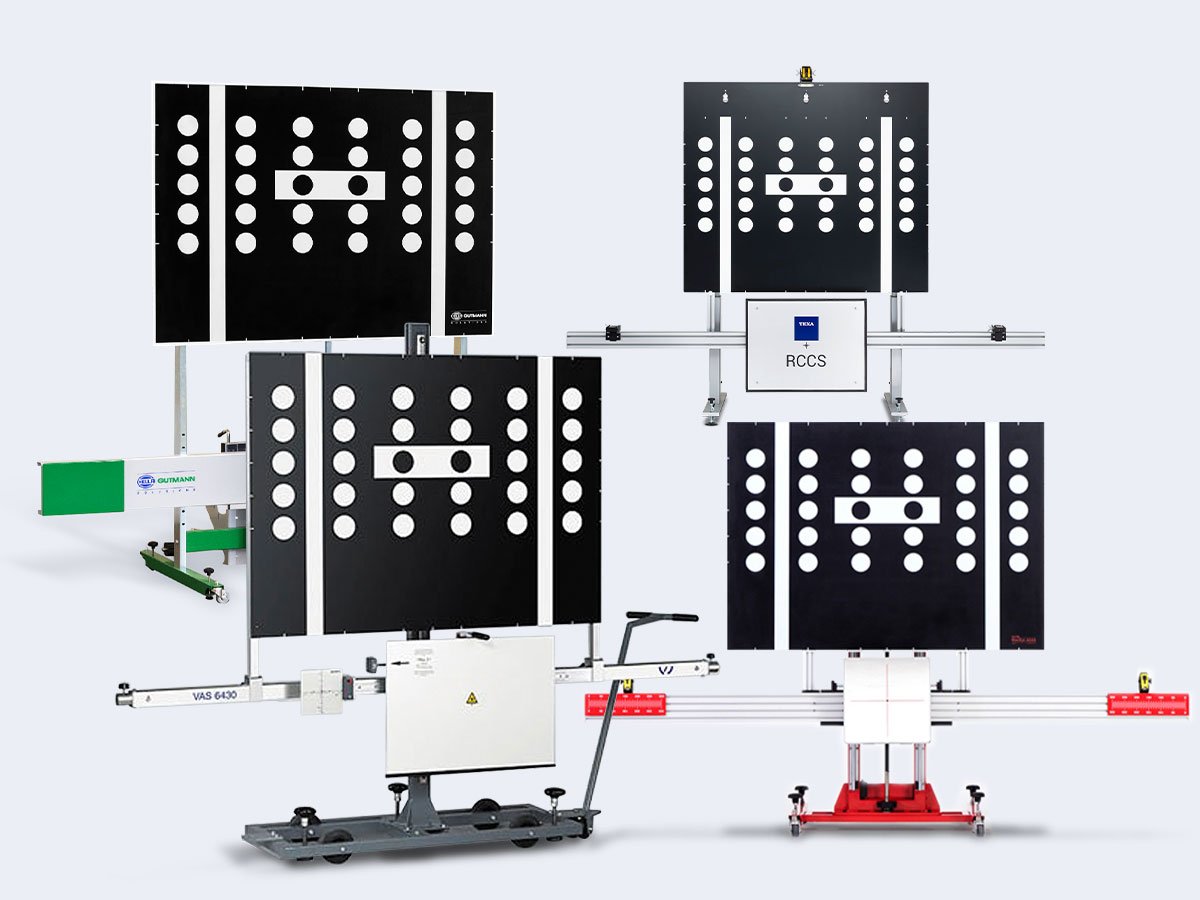 Other Fixtures
OEM, Autel, Hella Gutmann, Texa
Get started with servicing advanced vehicle systems with ADAS.
Your local Hunter service representative can answer questions, help with equipment operation and provide on-site training.
Purchase genuine Hunter replacement parts online
This contact form is intended for legitimate Hunter equipment and service inquiries. All other use is prohibited and will be discarded. See Full Terms of Use
See how other shops are using it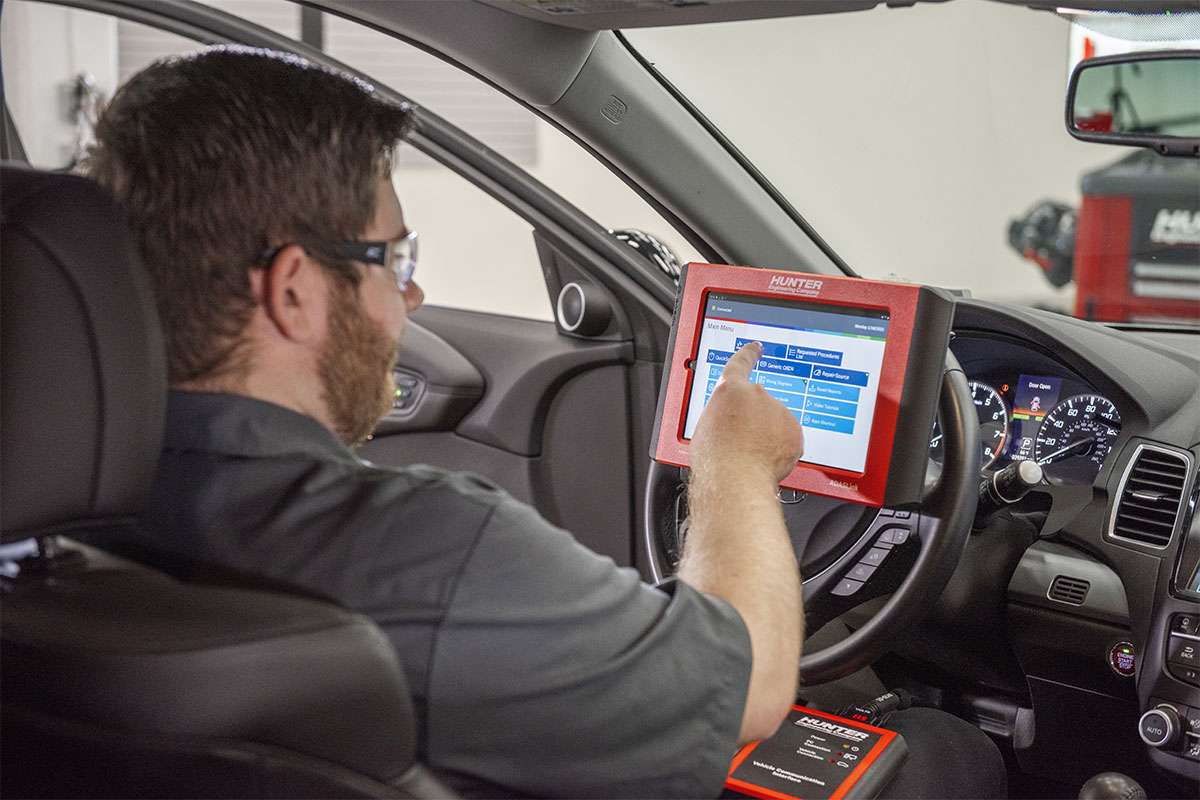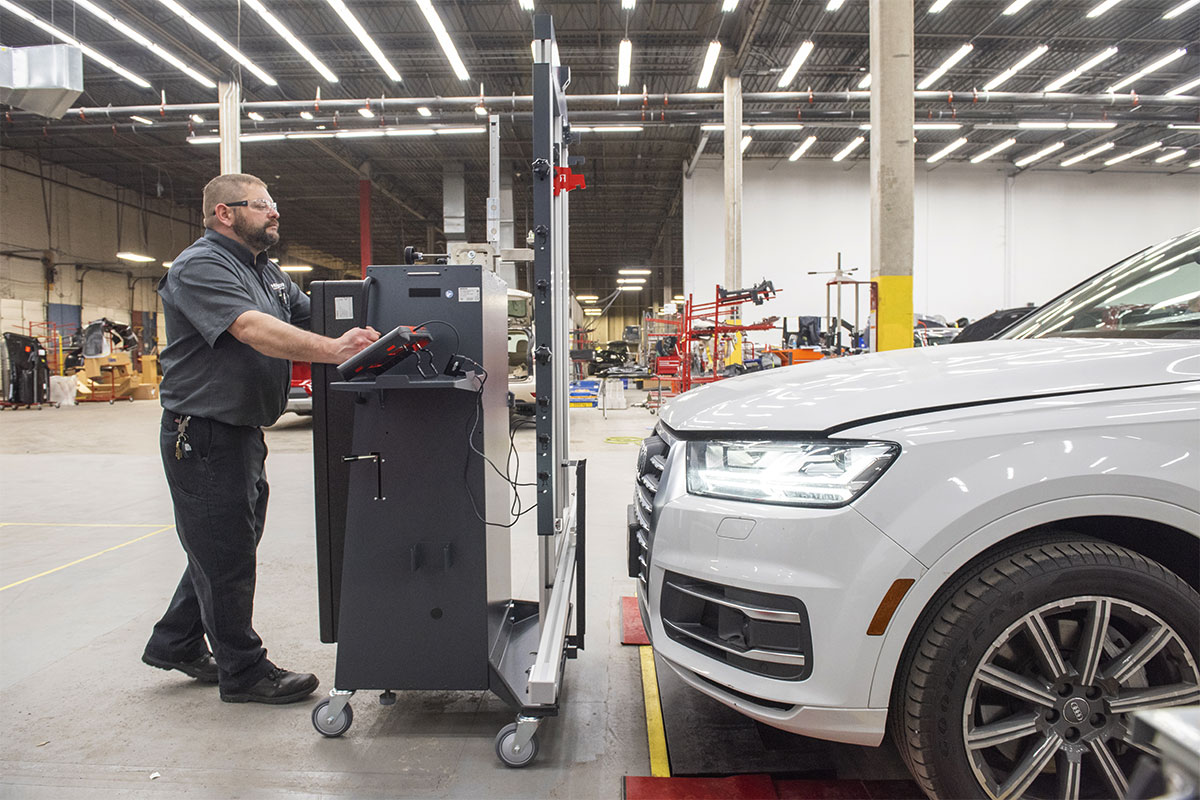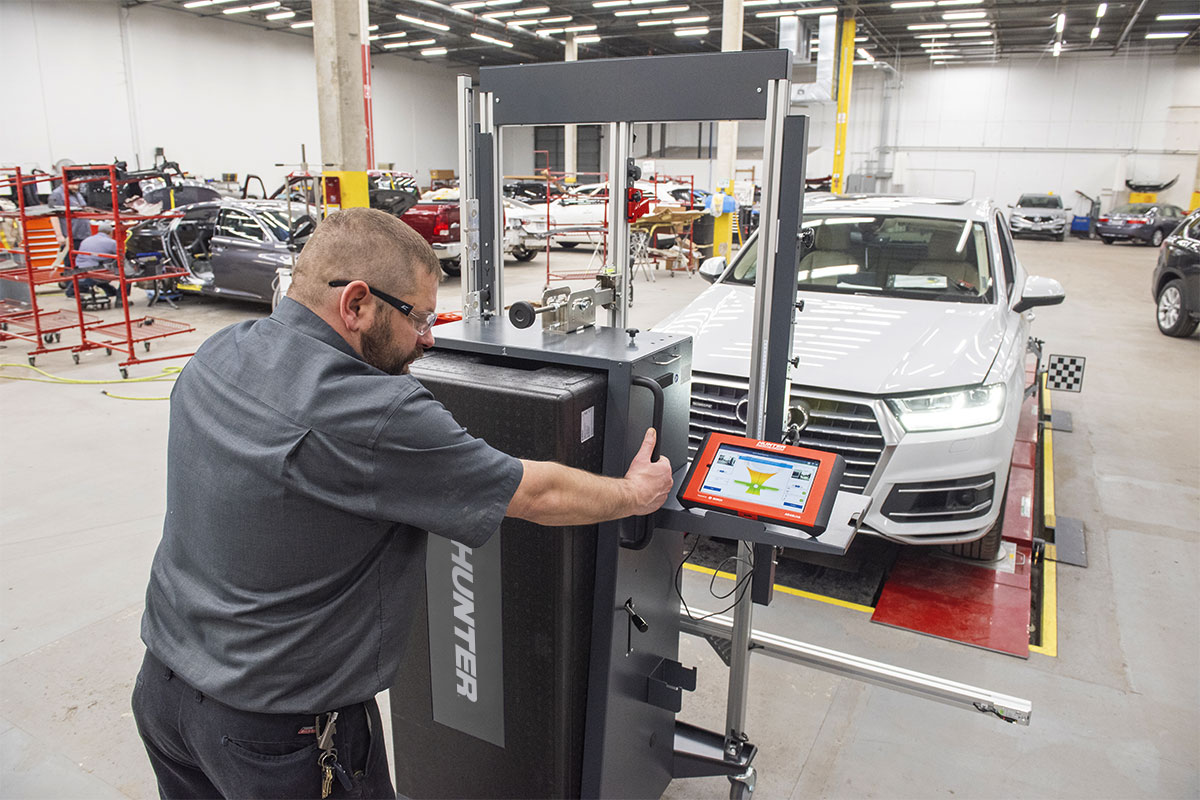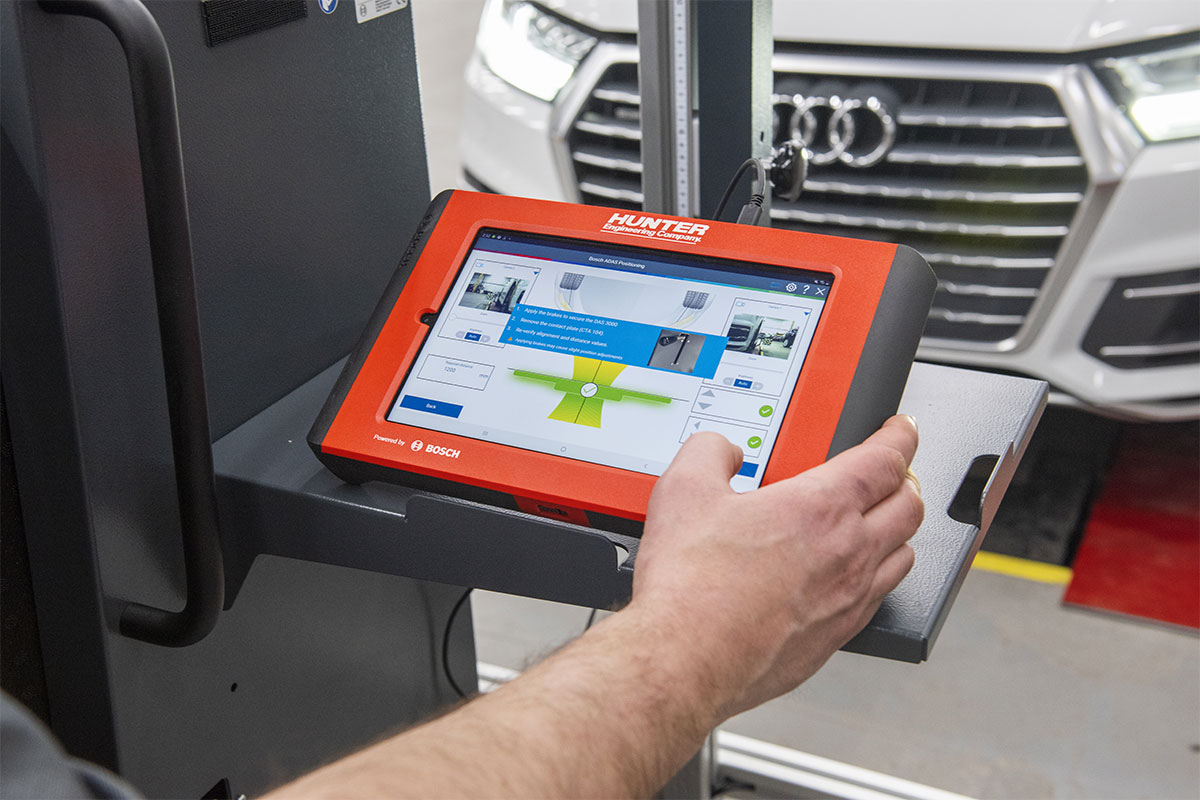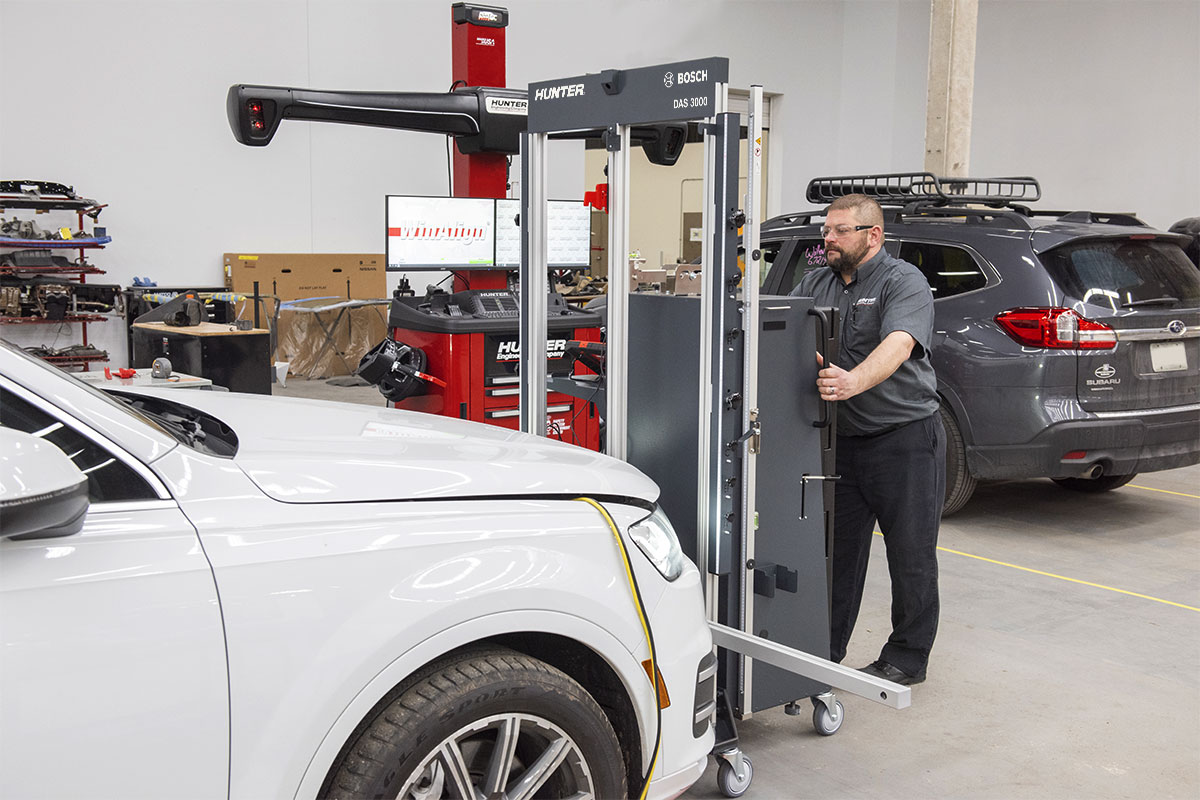 Explore further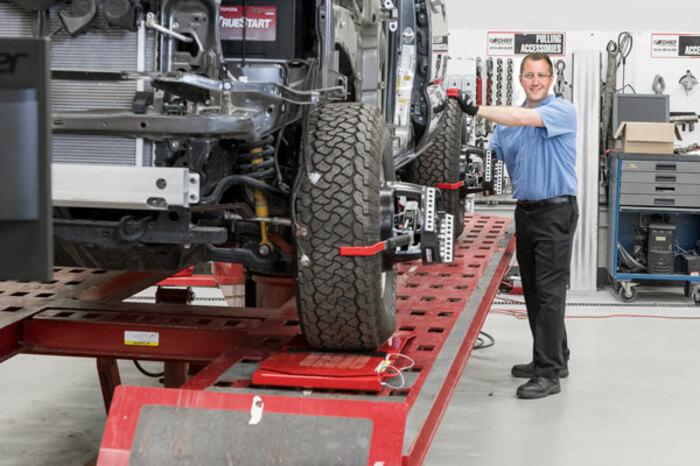 Keep your collision repair profits by providing alignment services in-house, saving time for you and your customers.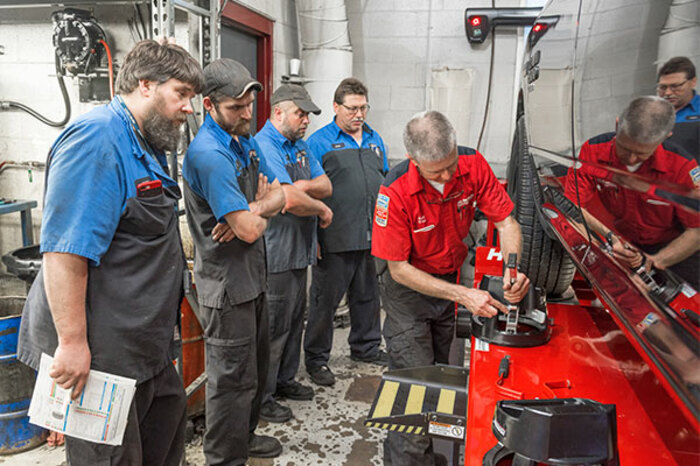 Hunter service
Largest in the industry
Hunter deploys the largest service force of highly-qualified representatives in the industry.