Safe and fast tire changers for big tires
Hunter Heavy-Duty Tire Changers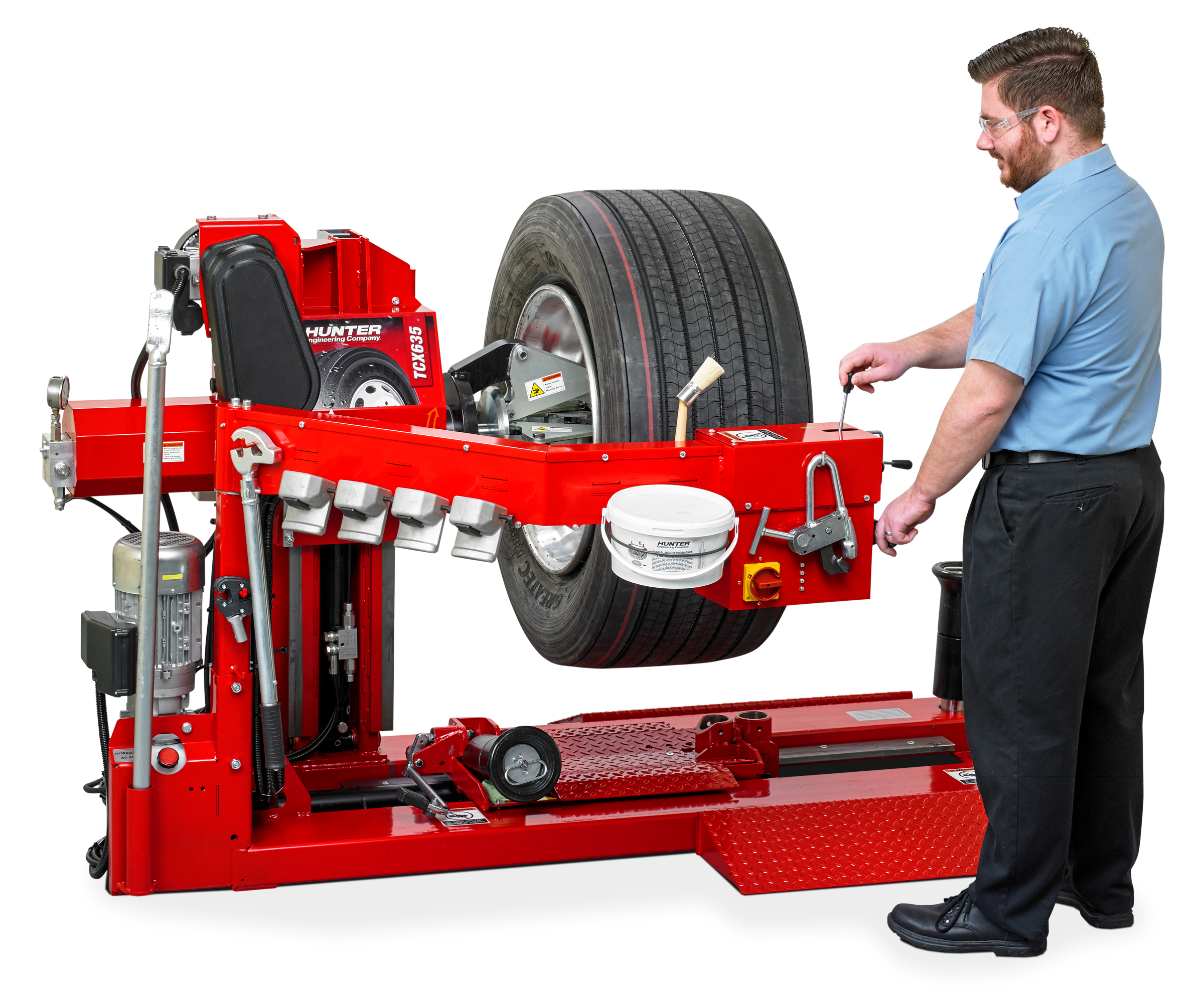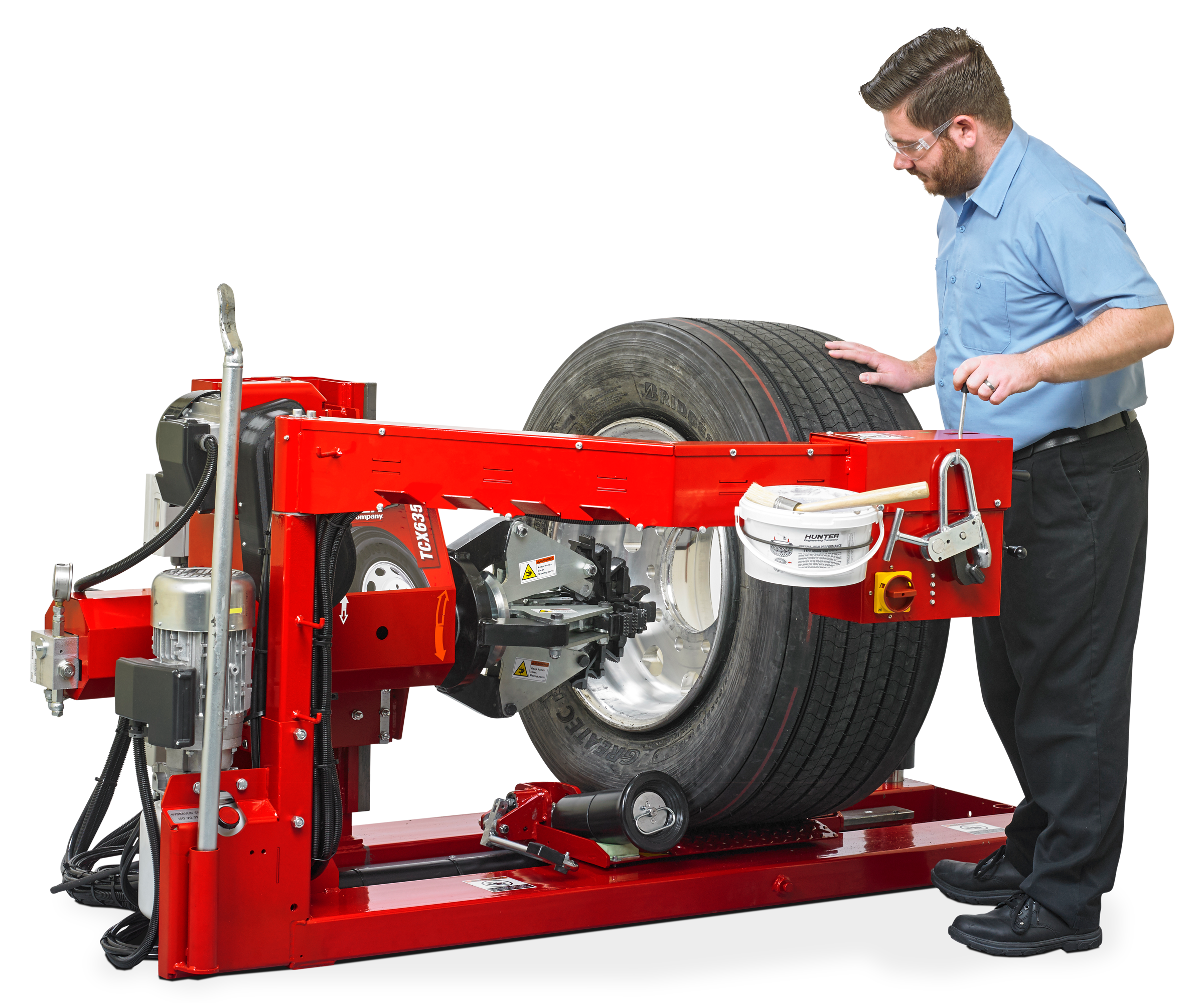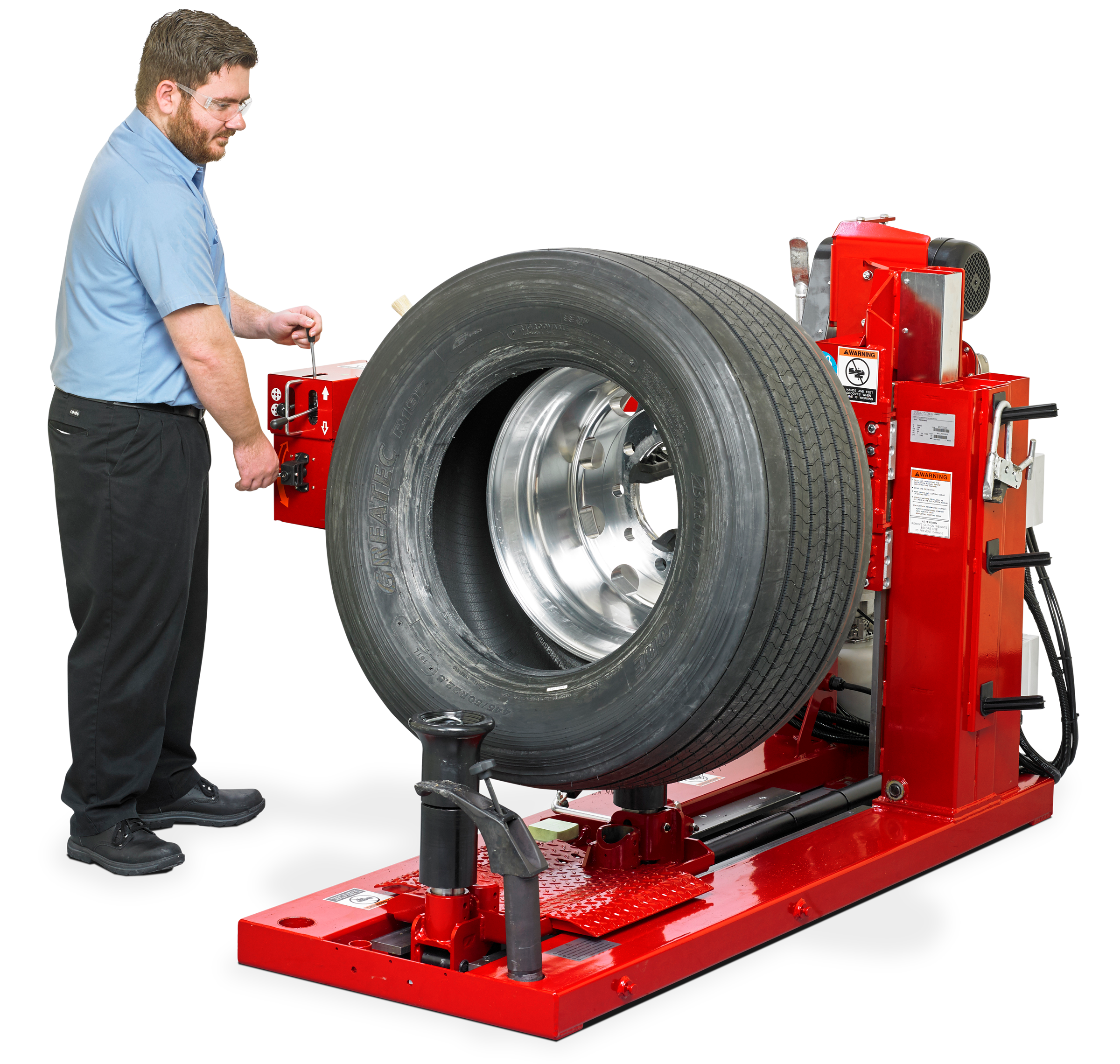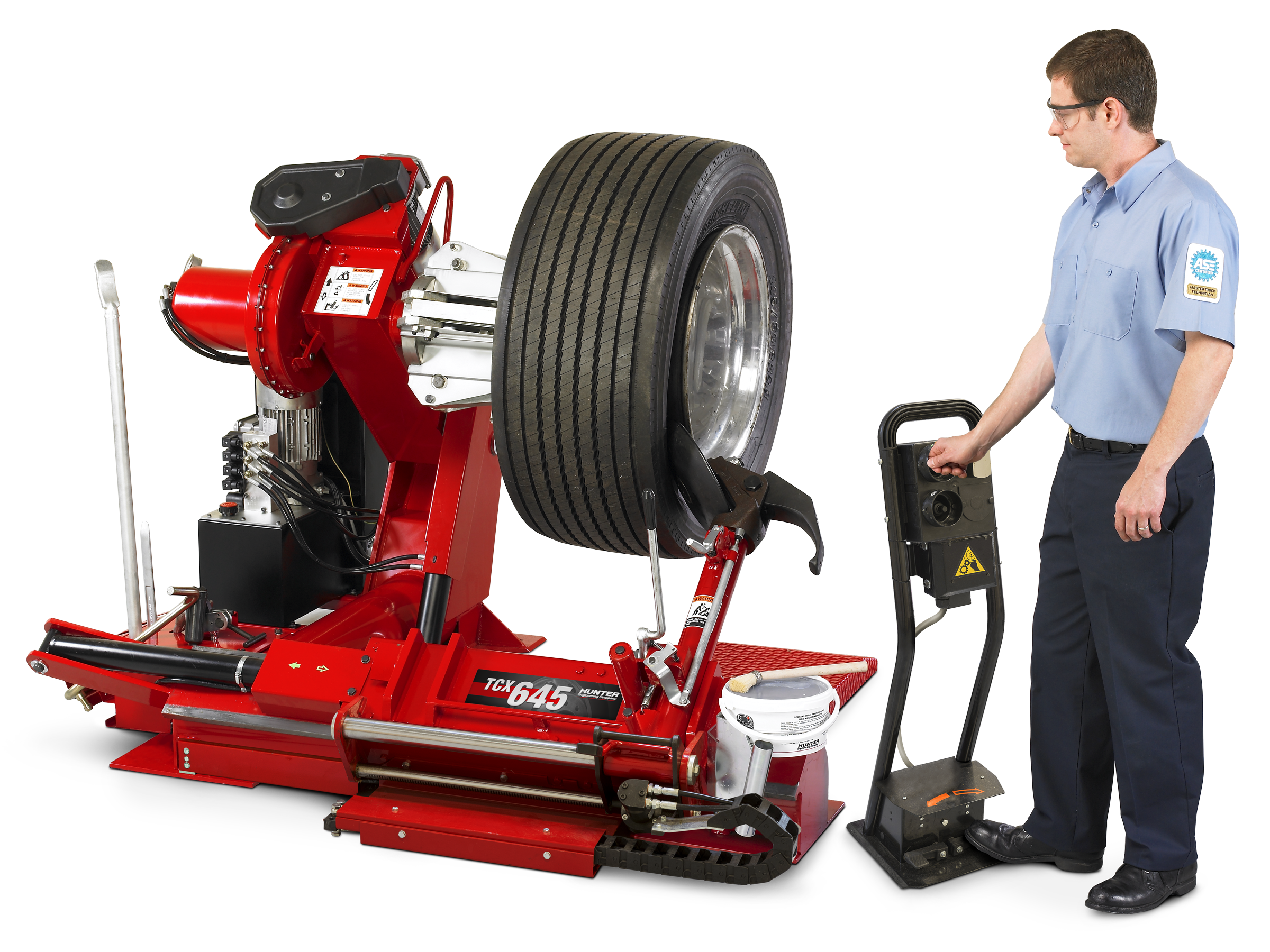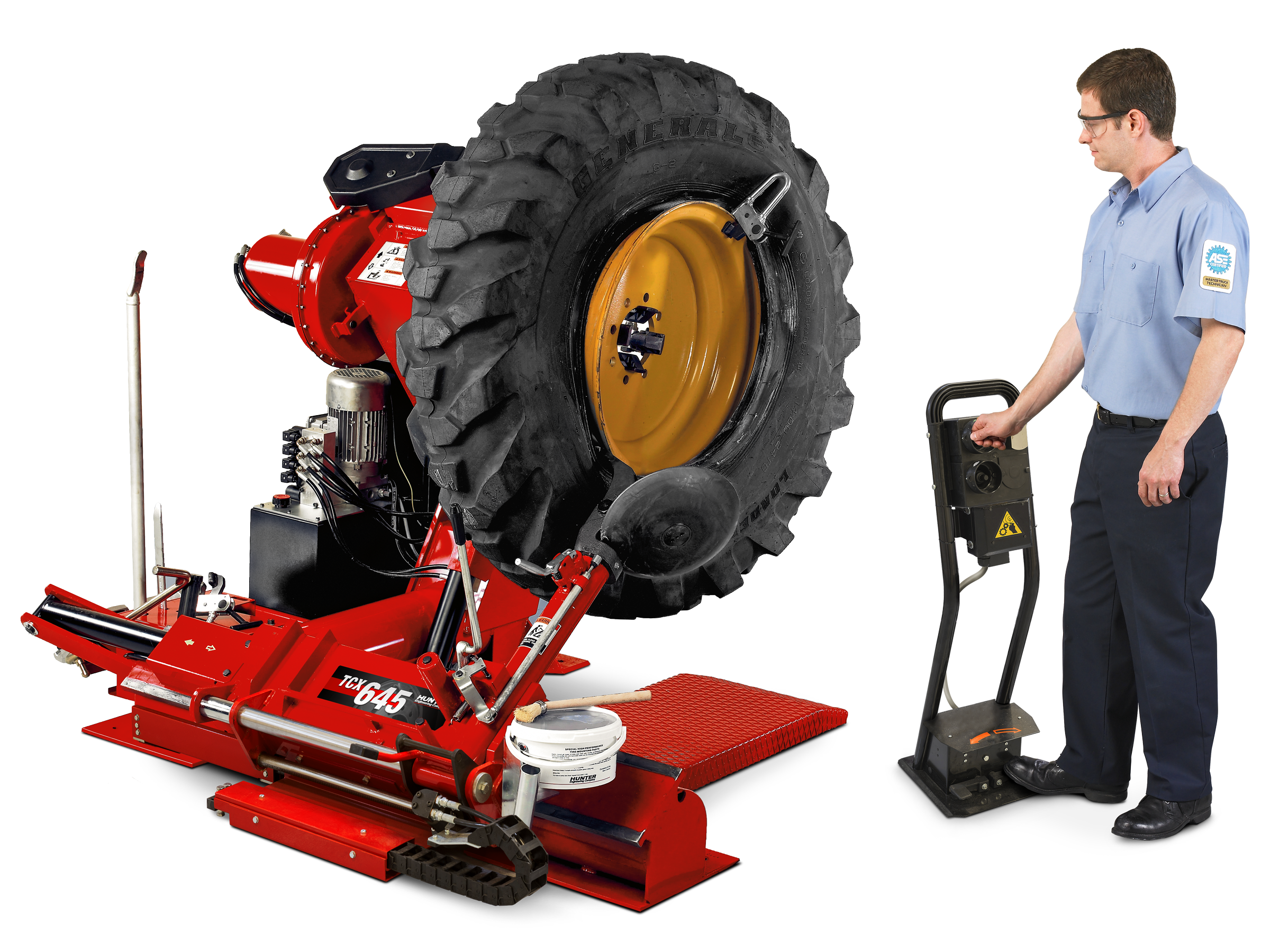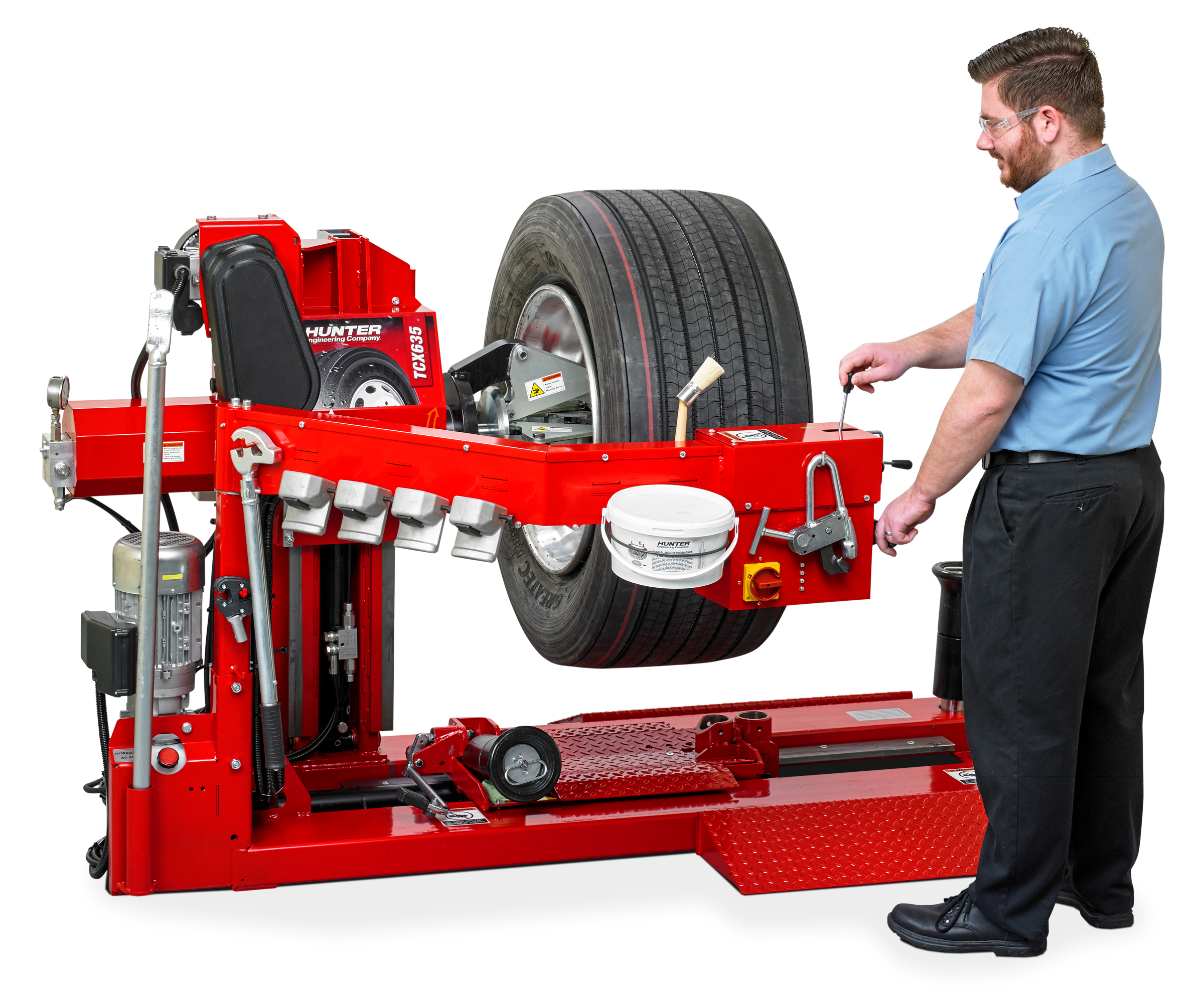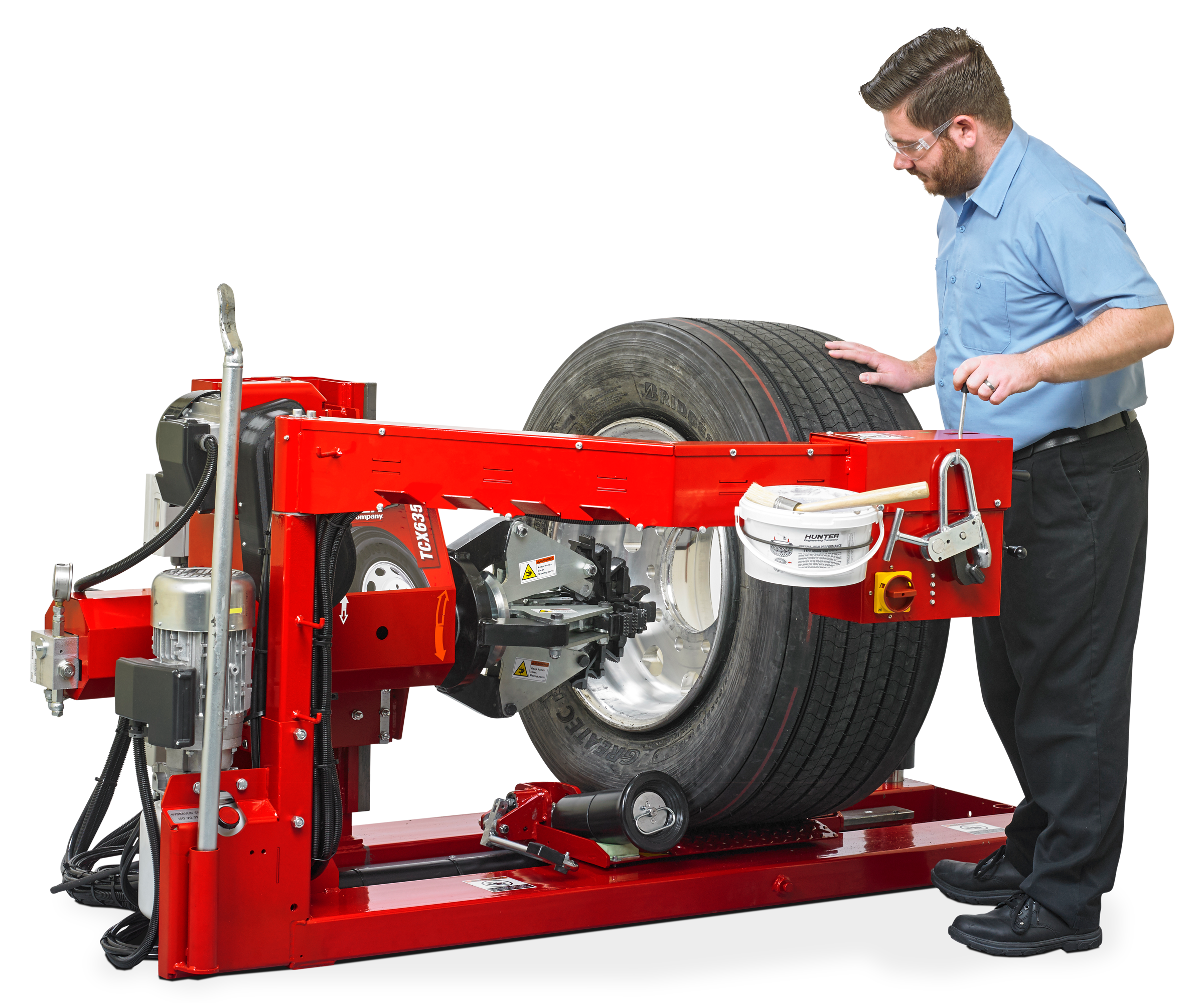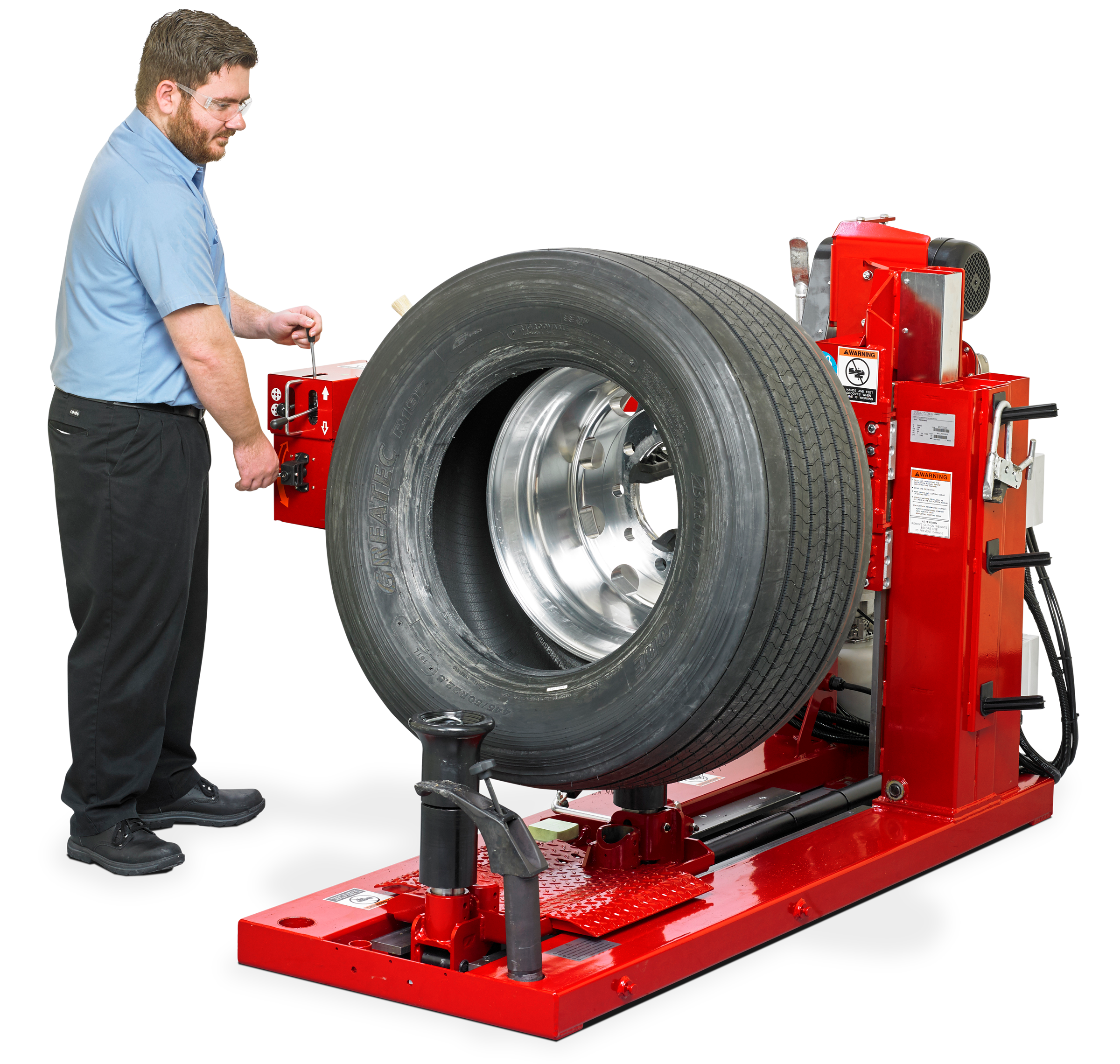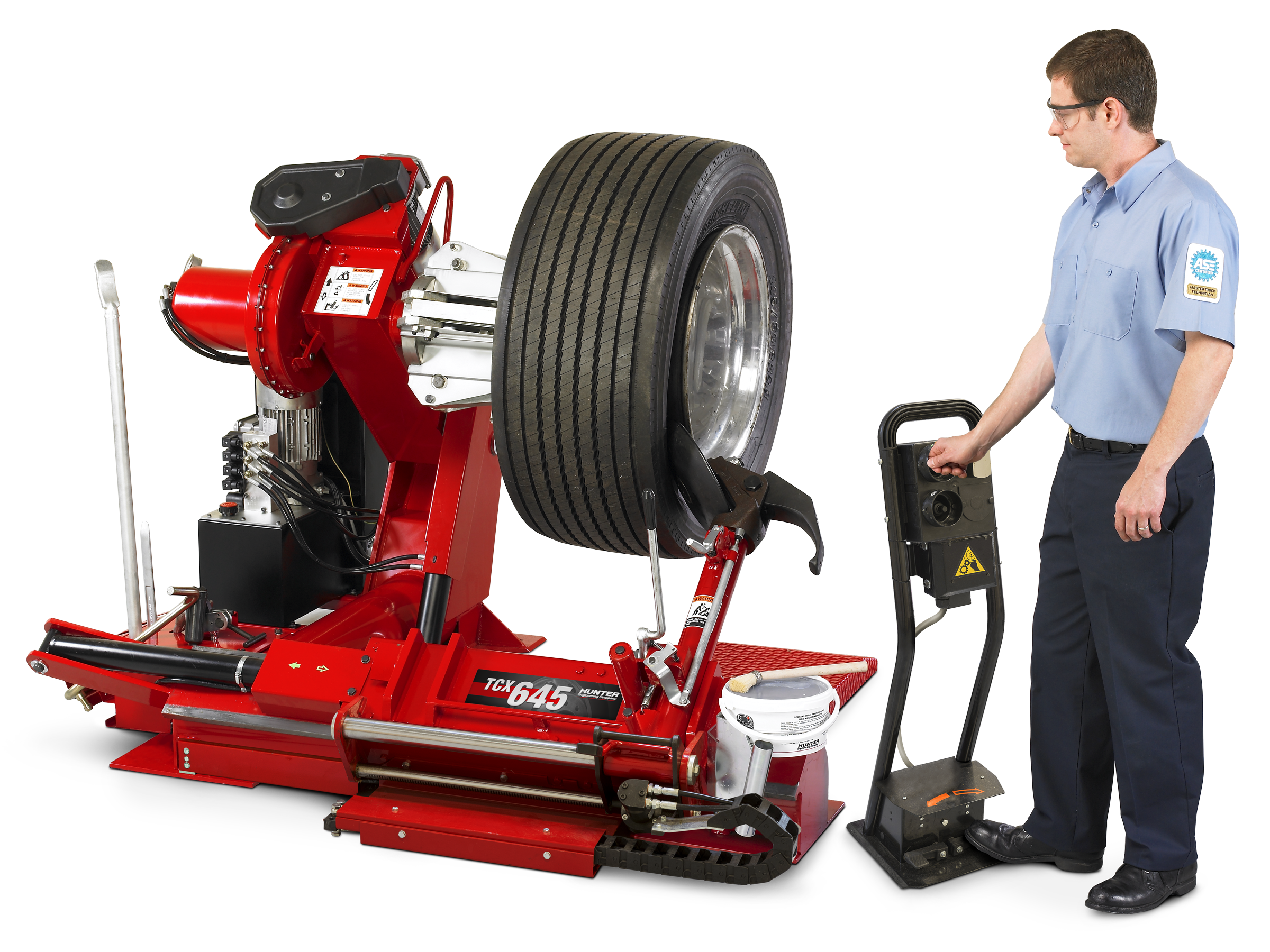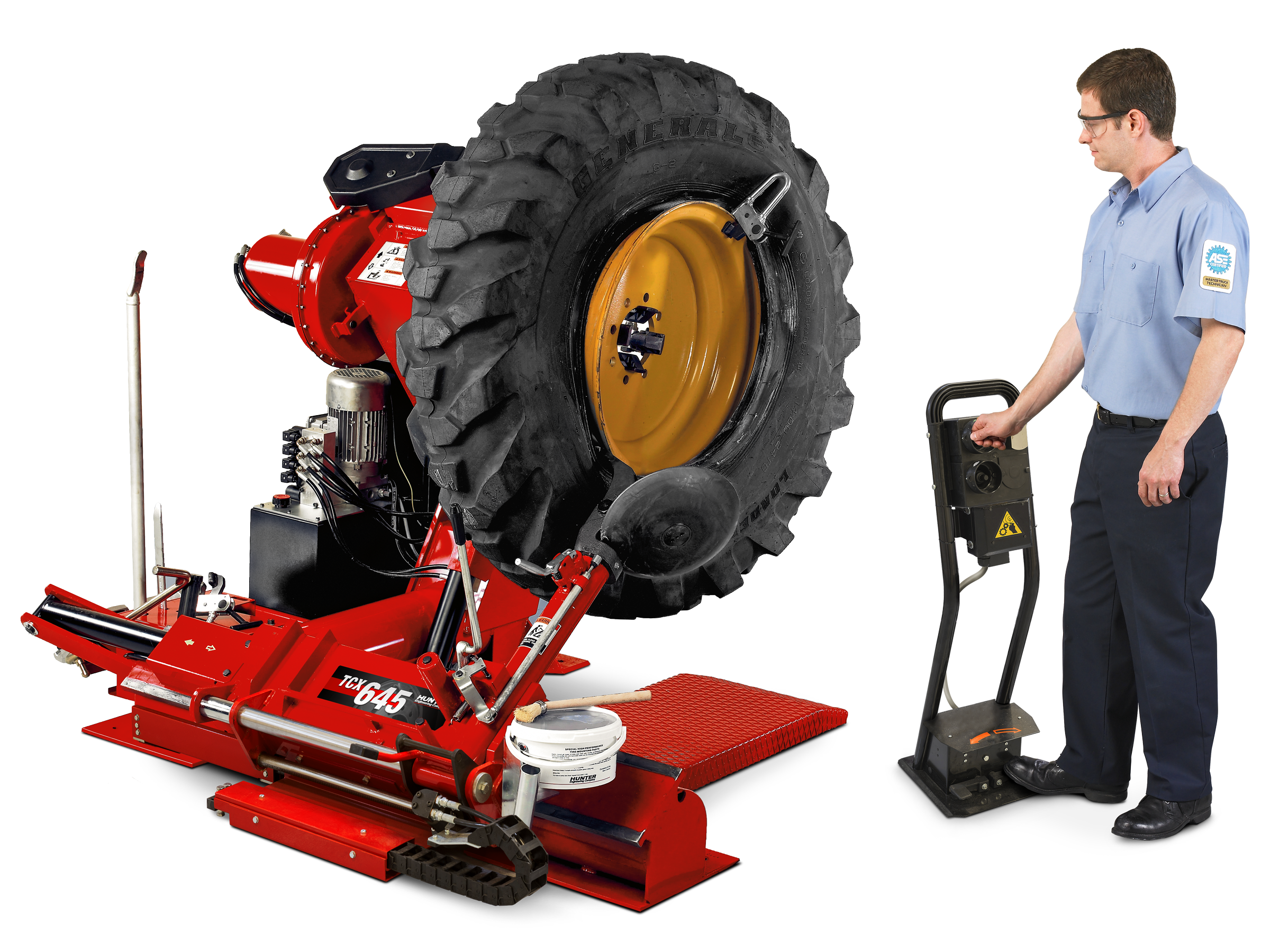 Heavy-Duty Tire Changers
Powerful tire changers for big tires
Whether your need is a capable, efficient machine for semi-truck tires, or a tire machine that will change skidder tires, Hunter has a model to suit. The TCX635HD outpaces any tire changer for over-the-road truck tires with none of the fatigue and safety risk of bars and hammers. The TCX645HD can do all that, plus handle implement tires up to 90 inches in diameter.
Features at-a-glance
Tulip-style wheel clamp

Safe controls

Roller Demounting

Standard Hook
Product family at-a-glance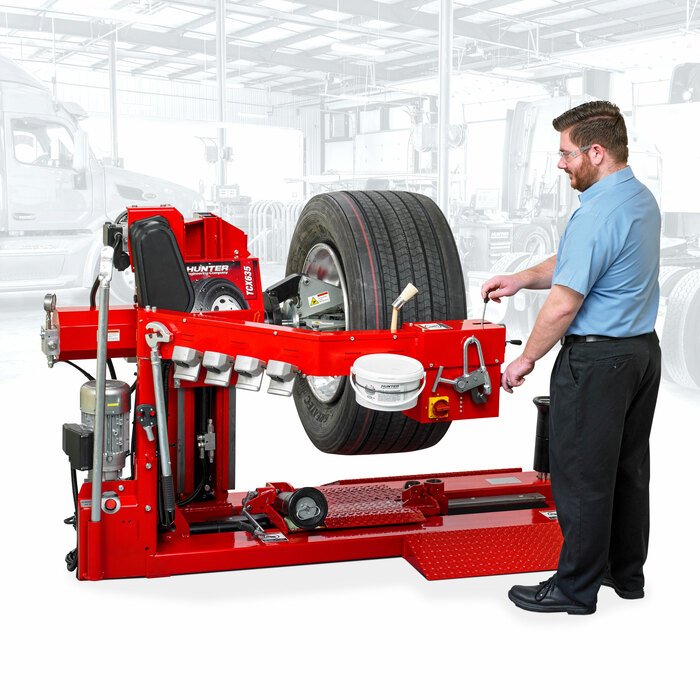 TCX635HD
Extra torque, extra speed
14.5 - 24.5 in. rim diameter
3.94 in. min rim hole diameter
58 in. max tire diameter
27 in. max width
1,545 lbs. max weight
9 rpm CW & CCW
208-240V, 1ph, 60Hz, 20A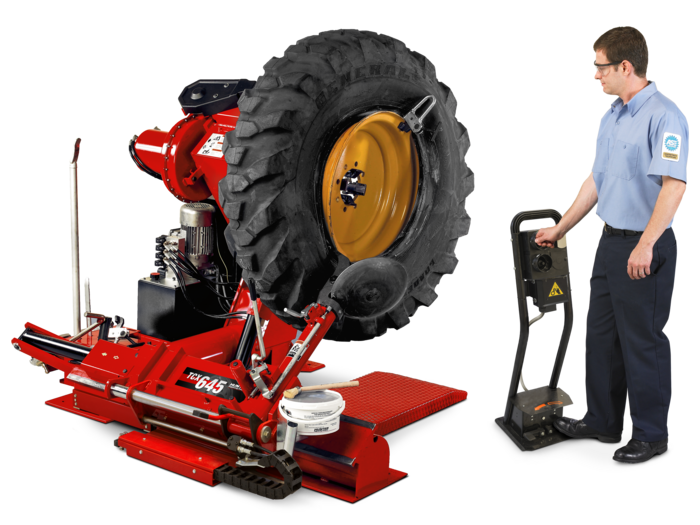 TCX645HD
Truck tires to skidders
14 - 46 in. rim diameter
3.94 in. min rim hole diameter
90.5 in. max Diameter
42 in. max width
2,200 lbs. max weight
10 & 5 rpm CW, CCW
230V, 3ph, 60Hz, 26A
See them in action
TCX635HD Tire Changer + HD Elite™ Balancer
See the easy-to-use features of the Hunter TCX635HD tire changer that help technicians properly service heavy-duty wheel assemblies.
TCX645HD Quick Ops-Road Wheels
Watch the process of demounting and mounting road wheels on the Hunter TCX645HD heavy-duty tire changer.
TCX645HD Quick Ops-Skidder Wheels
See how easy it is to properly and safely service skidder wheels on the Hunter TCX645HD heavy-duty tire changer.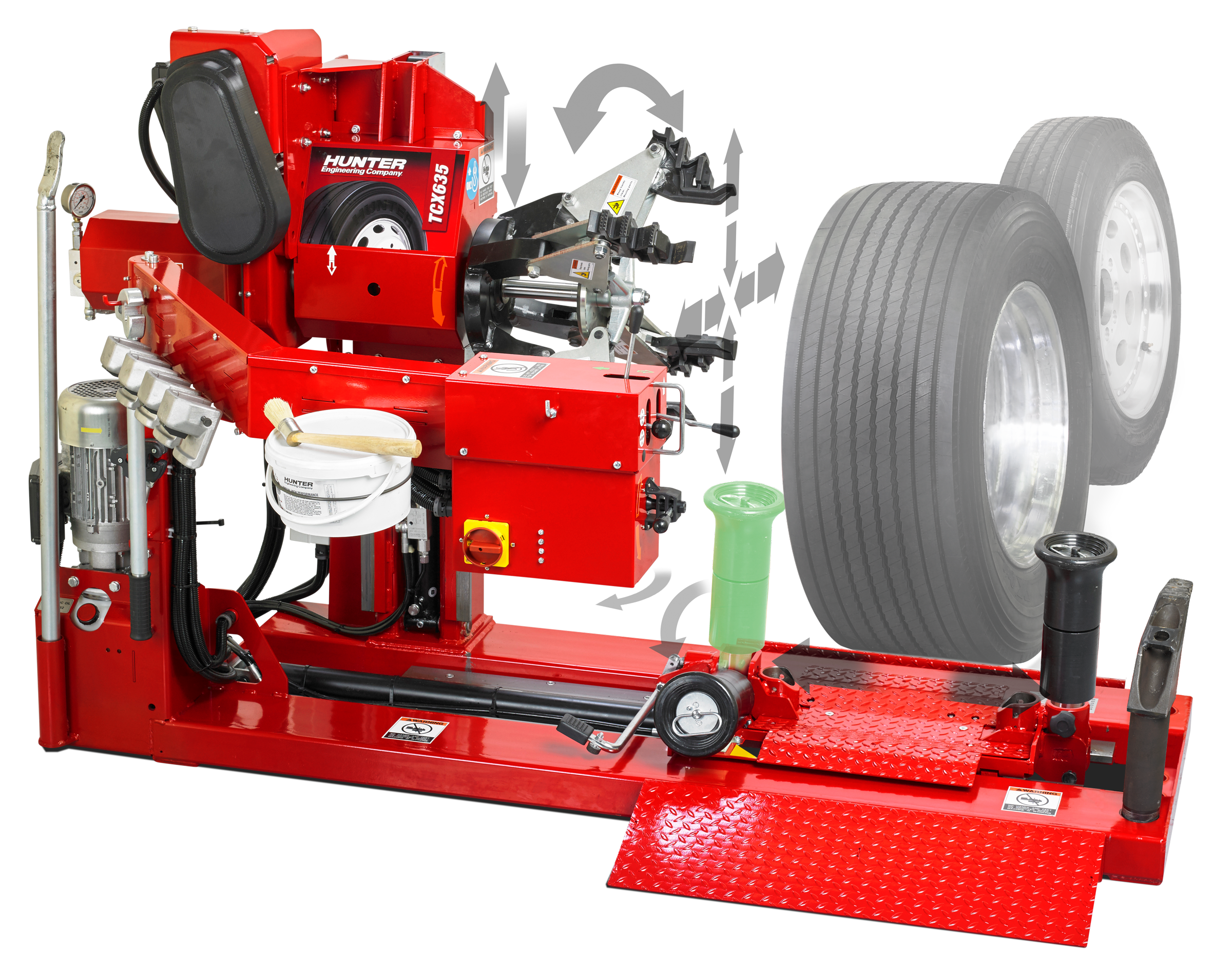 Operator-friendly design
Low risk - No hammers, no bars, no lifting very heavy tires
Low service height - Easy to roll on and no fear of tire falling off during demounting
Optional ramps - Popular "plus" model includes ramps, and mounting bar
Superior wheel accomodation
Easy match mounting - Rotate tire on rim when needed for the smoothest ride
Specialty rim friendly - Standard hook can be used to mount and demount challenging tires and rims without fear of damage
Simple controls - Easy to use levers control all operations in a convenient and safe operator position
Versatile jaws - Secure small center holes, thick wide based allow wheels, centerless wheels, and much more
Powerful tools to assist
Fast and easy rollers - Most tires can be pushed on and off, no switching tools
Inner "drop roller" - Speeds service times, never a need to remove to make room
Hydraulic carriage - Maximum power and fast tool positioning
Tulip-style clamp
Quickly & easily clamp assemblies with no damage to the wheel
All-in-one controls
Houses all user operations, pivots to allow flexibility, and height is adjustable (two positions)
Bead-breaking rollers
Quickly & easily break tire beads with no wheel damage. Drop roller saves time.
Technician safety
The TCX635 functions close to the ground to keep heavy tires at a safe height.
Easily service special assemblies
Use the standard hook attachment to mount and demount tubed or sharp edged wheels, or other more difficult assemblies.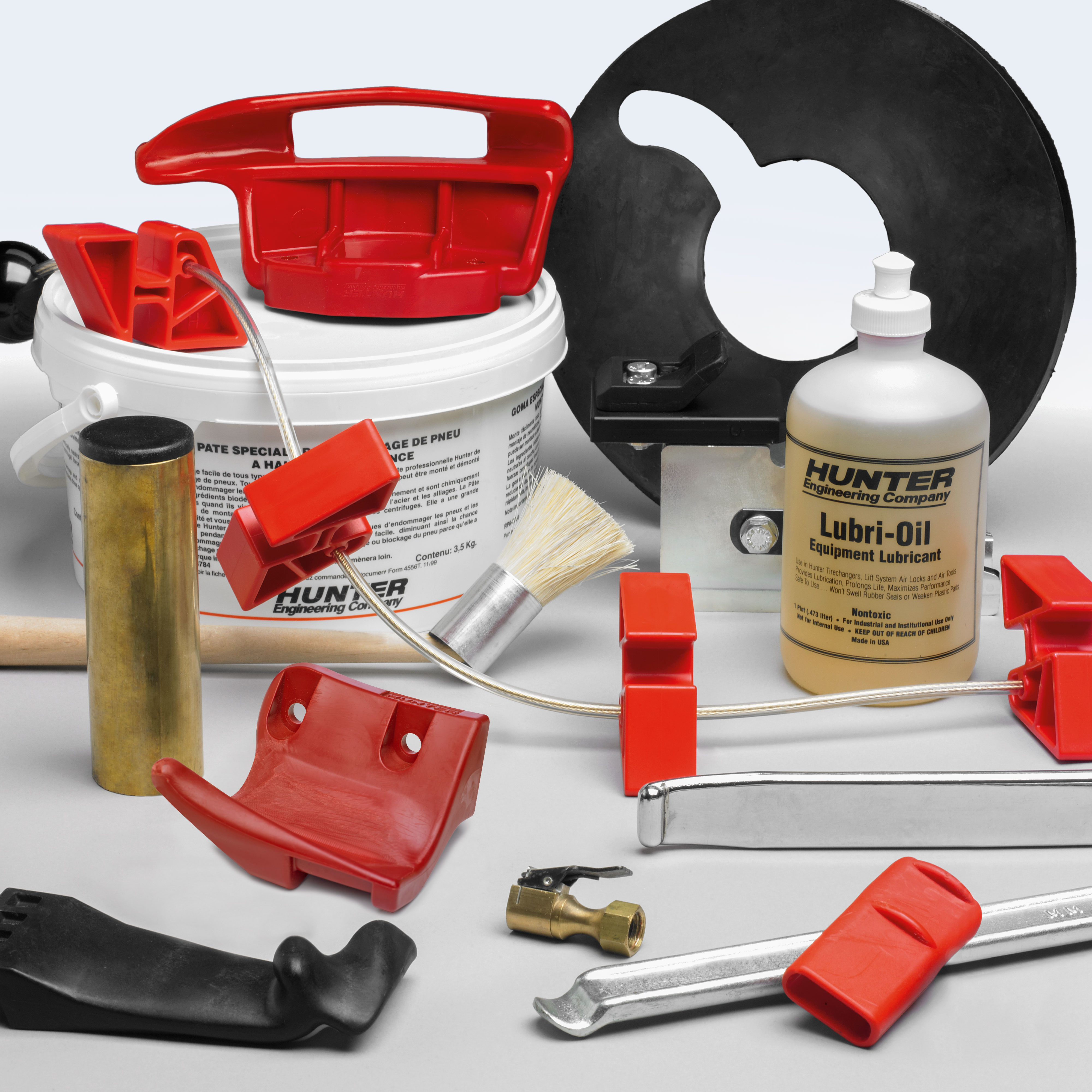 Order Hunter tire changer accessories online
---
Order standard tire changer consumables 24/7 for the industry's leading tire changing machines at Shop Hunter!
Shop Hunter
Match-mounting is easy!
When combined with Hunter's heavy-duty wheel balancers, the heavy-duty tire machines provide match-mounting capability for achieving the smoothest possible ride.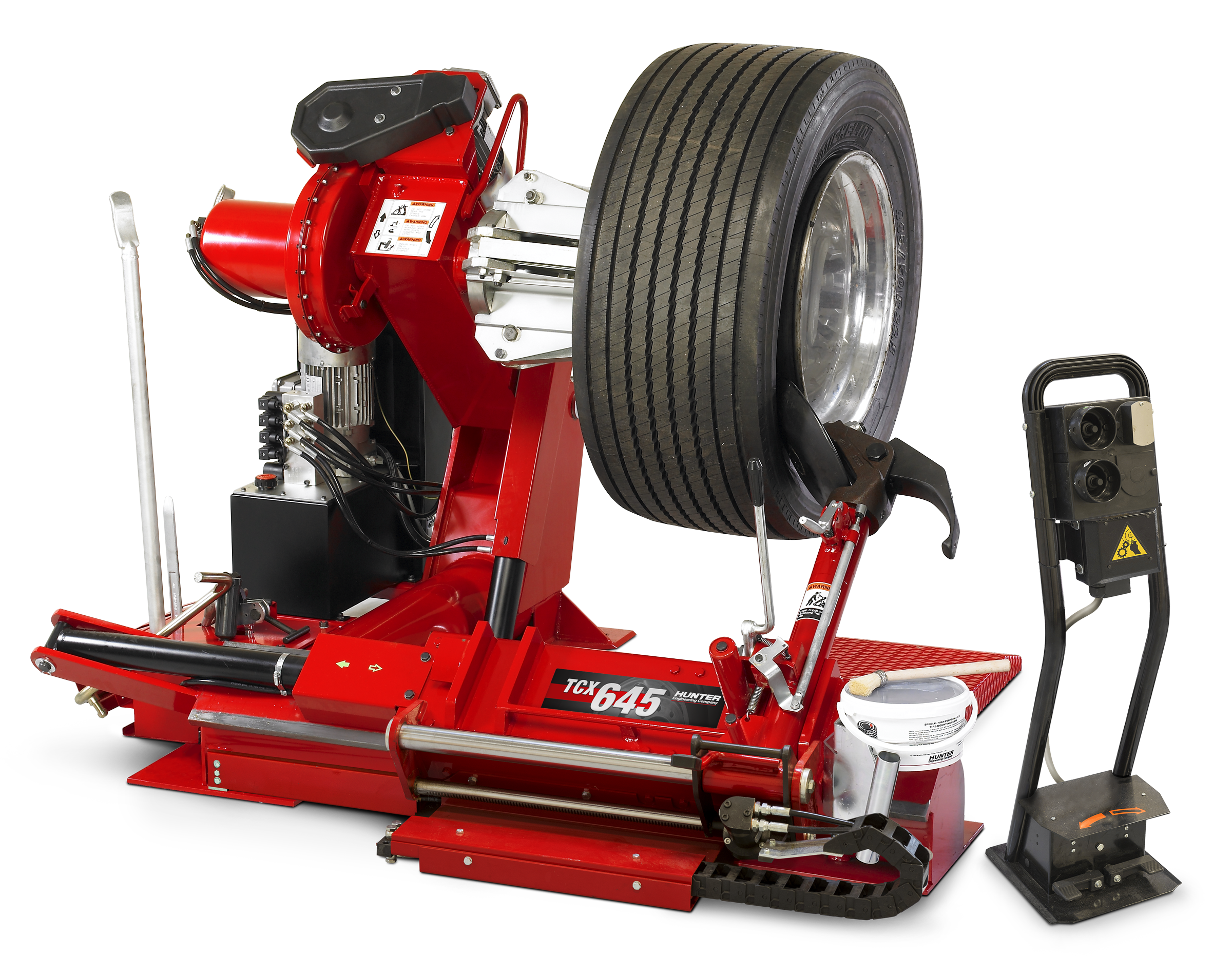 Operator-friendly design
Mobile controller - Full access to controls when servicing the front or back of large assemblies. (Wireless optional)
Low risk - Use powerful tools instead of bars and hammers. No lifting of very heavy assemblies
Superior wheel accomodation
Versatile jaws - Clamp center holes as small as 3.94 in, or rims as large as 46"
Optional skidder clamp - Useful when servicing difficult skidder style double drop center wheels
Spring loaded hook / disc roller - Mount and demount the toughest tires with minimal risk of rim damage
Convenient functions
Two speeds - Select high speed for bead loosening or easy assemblies. Use low speed for the tough ones
Speed carriage quickly - Shuttle the carriage from front to rear of the rim
On-board storage - Keep standard and optional accessories organized
Tire cutter attachement
Quickly and easily cut apart foam filled tires for disposal.
Pedestal control unit
Hand and foot controls actuate multiple operations for delicate bead breaking, mounting and demounting, minimizing the potential for tire or rim damage.
Integrated tool storage
Integrated tool storage is conveniently located on the tire changer base, increasing operating efficiency and helping prevent damage and loss.
Tulip-style clamp
Tulip system provides universal, self-centering, standard clamping capacity of 14 to 46 inches. Two-speed chuck rotation operates clockwise and counter-clockwise.
Mount & demount with ease
Tractor, implement and other specialty wheel assemblies are serviced using the same tools and techniques.
Send a message to your local Hunter business consultant to receive a free pricing quote or product demo.
Your local Hunter service representative can answer questions, help with equipment operation and provide on-site training.
Purchase genuine Hunter replacement parts online
This contact form is intended for legitimate Hunter equipment and service inquiries. All other use is prohibited and will be discarded. See Full Terms of Use
Having trouble deciding?
Here are some tips
We have listed some things to consider when choosing a tire machine.
See how other shops are using them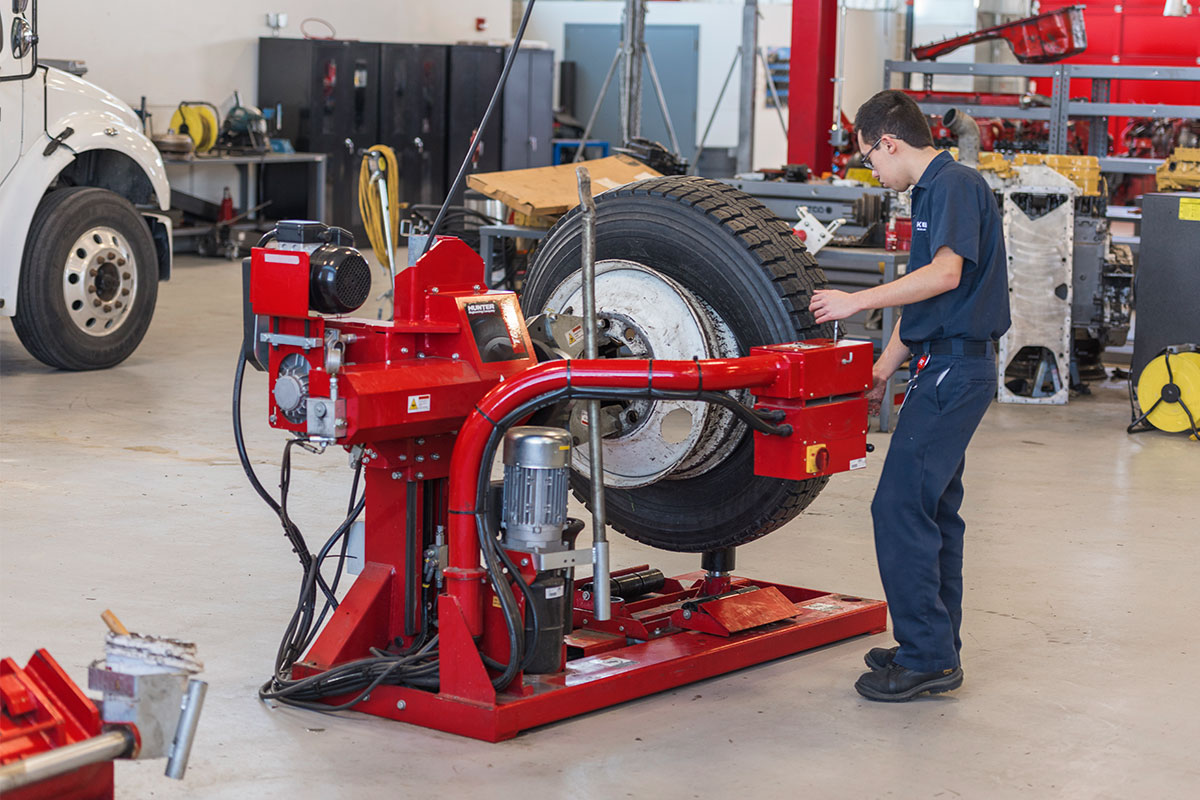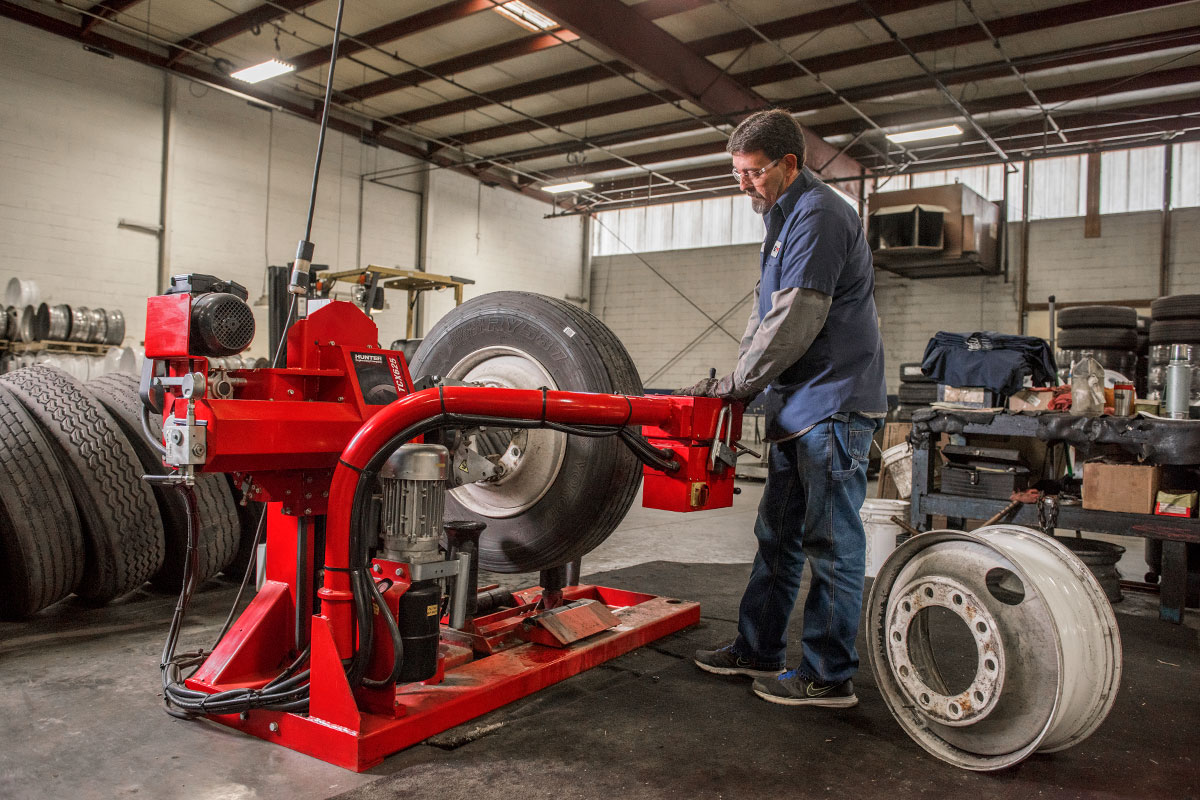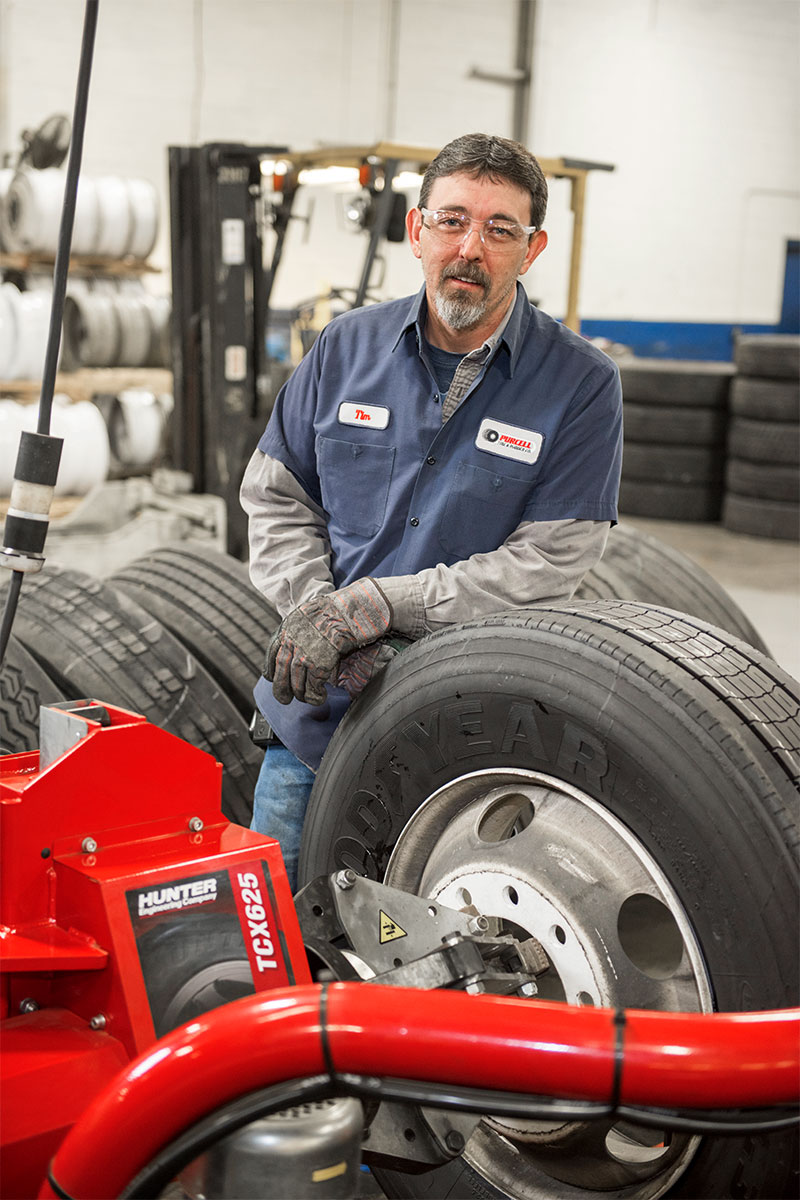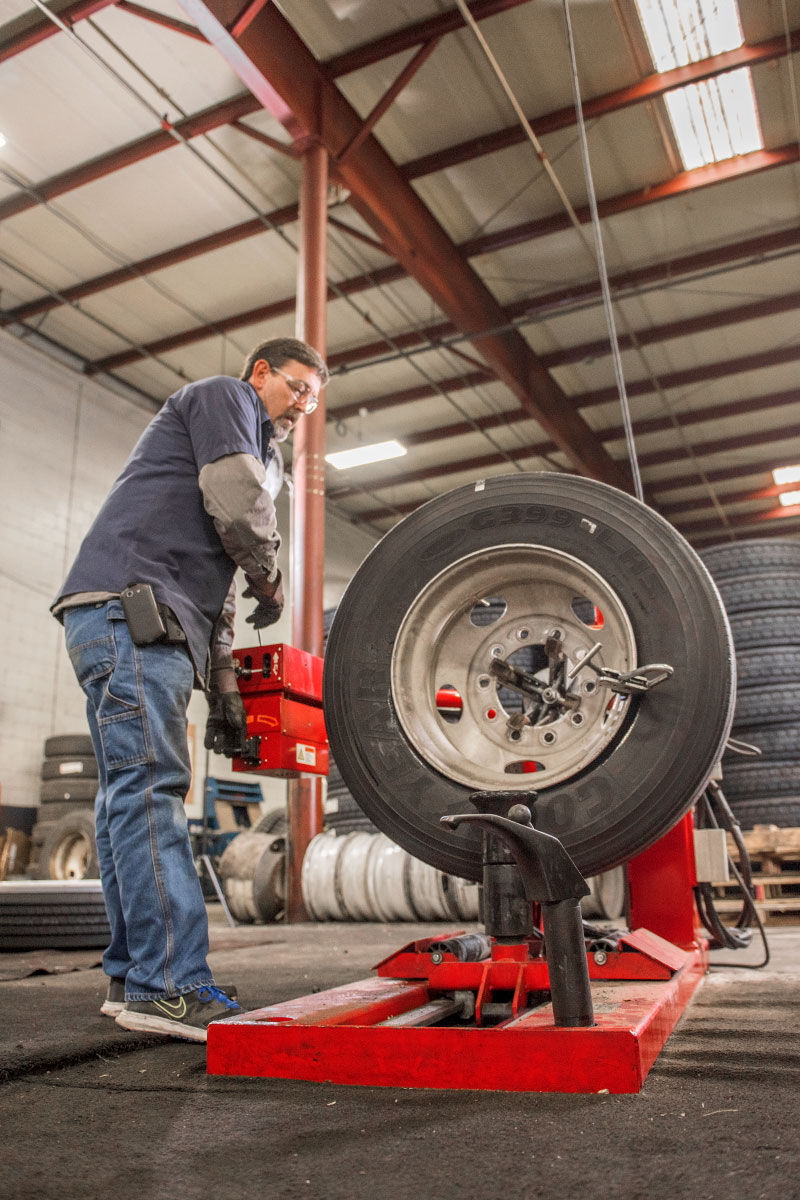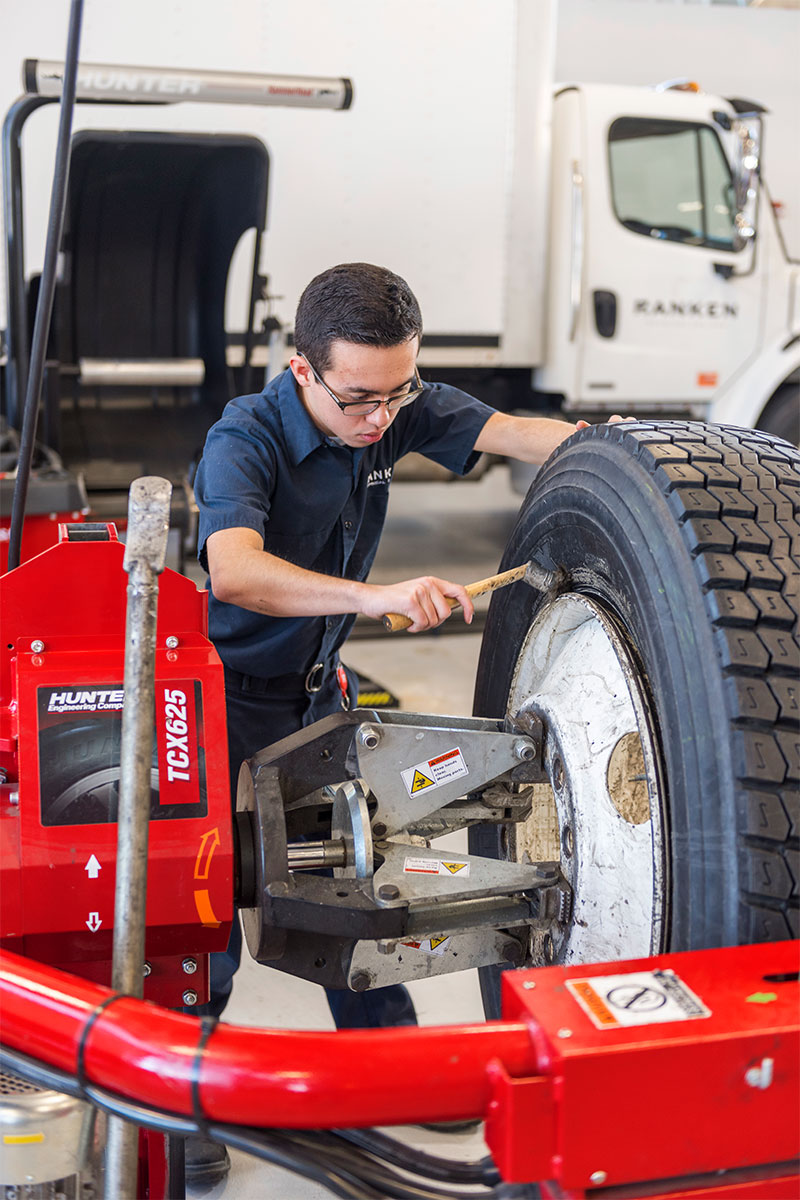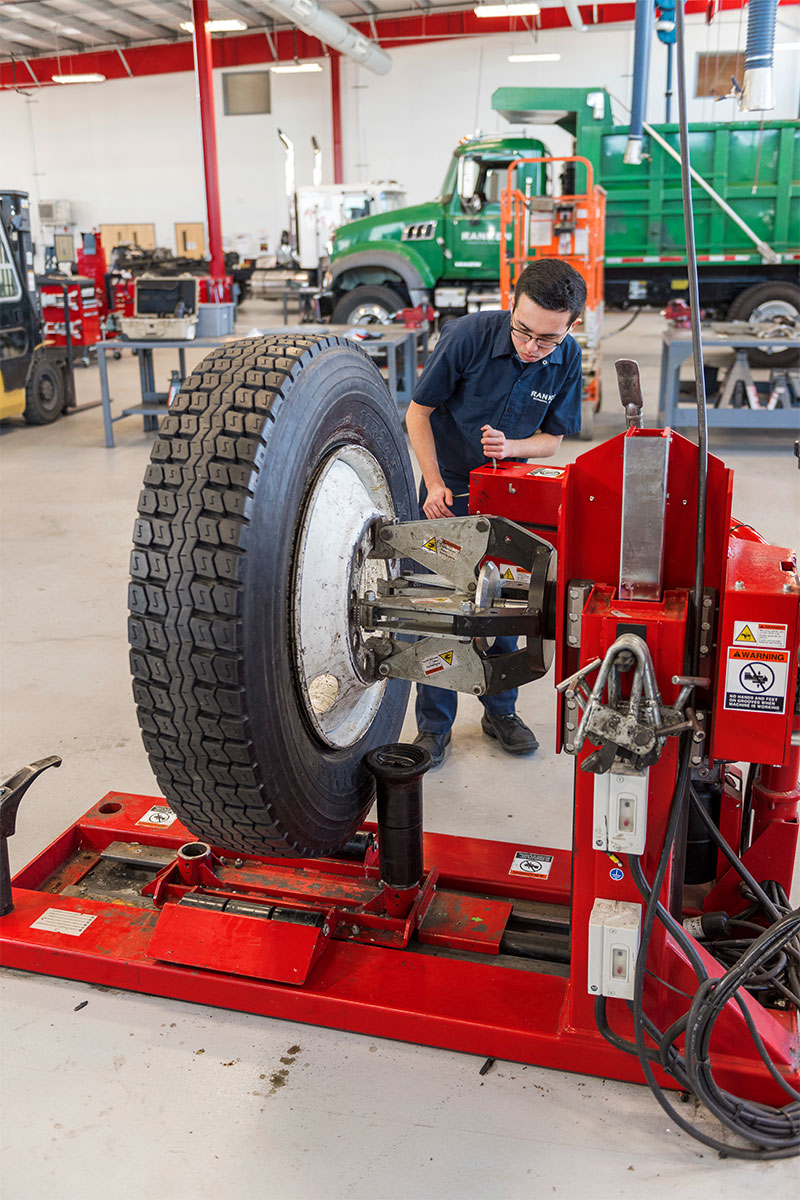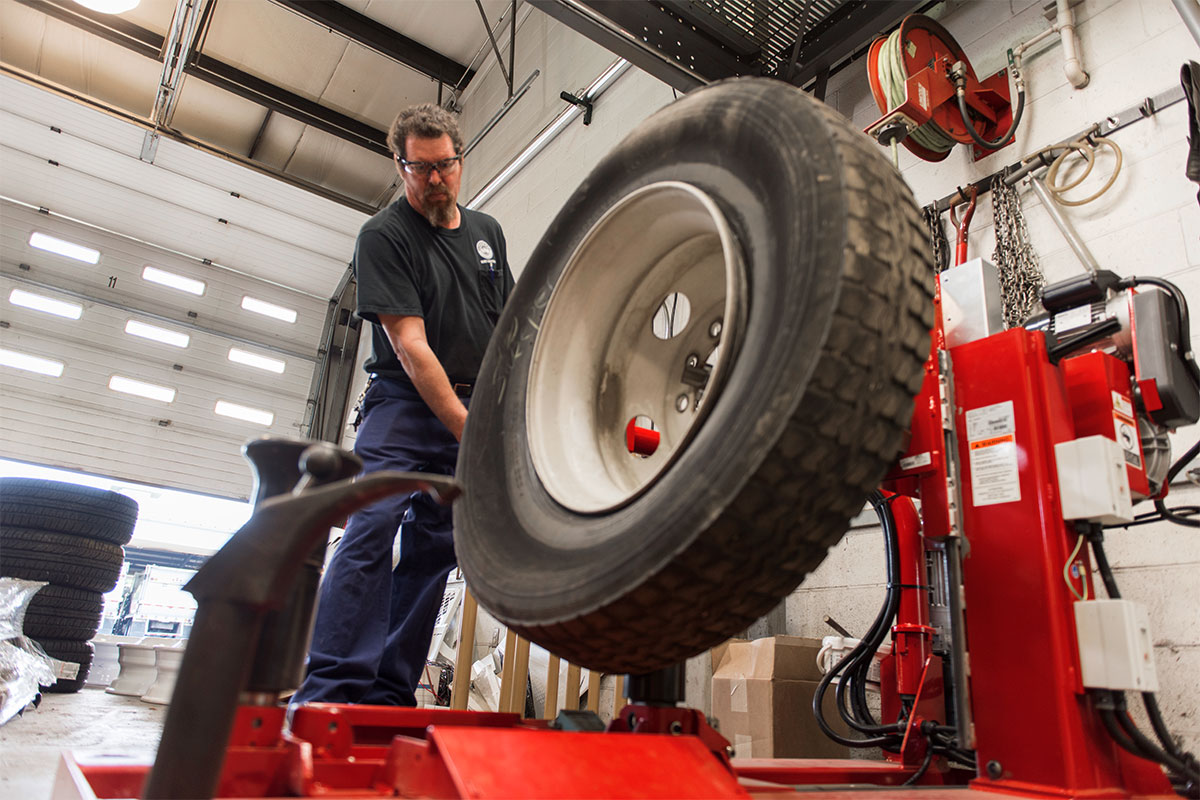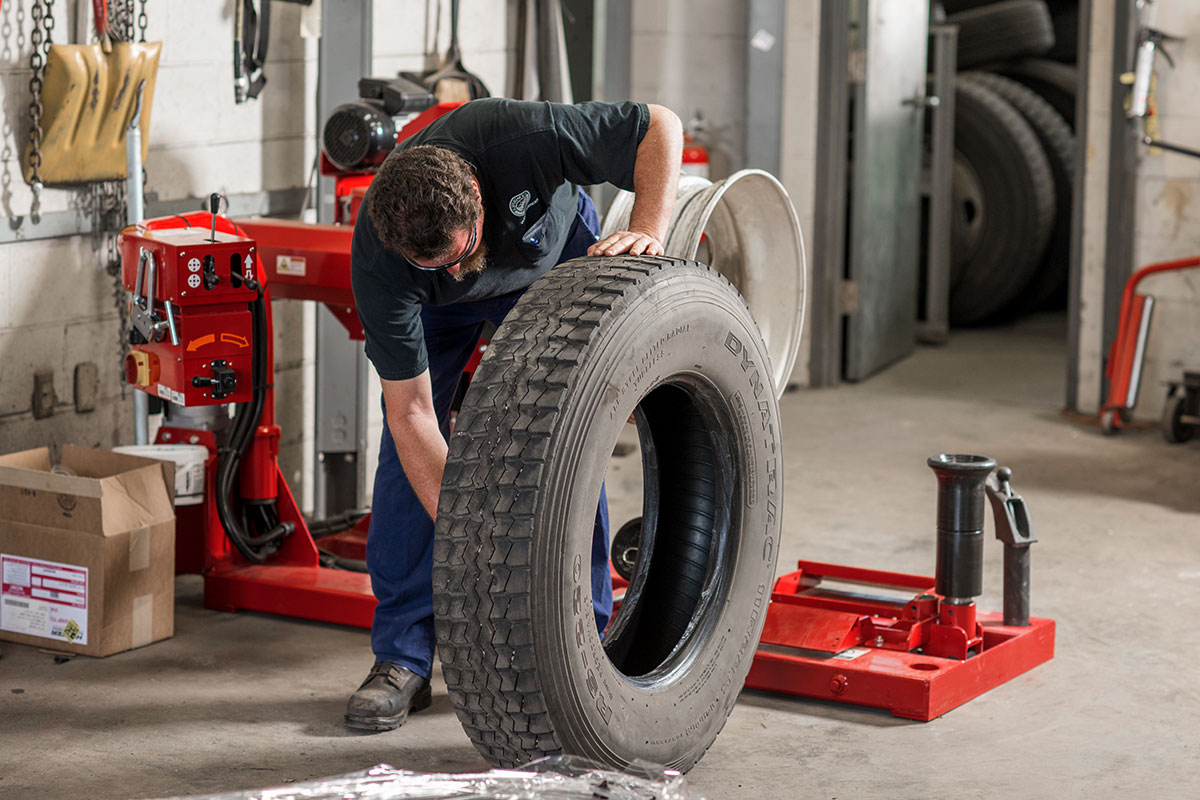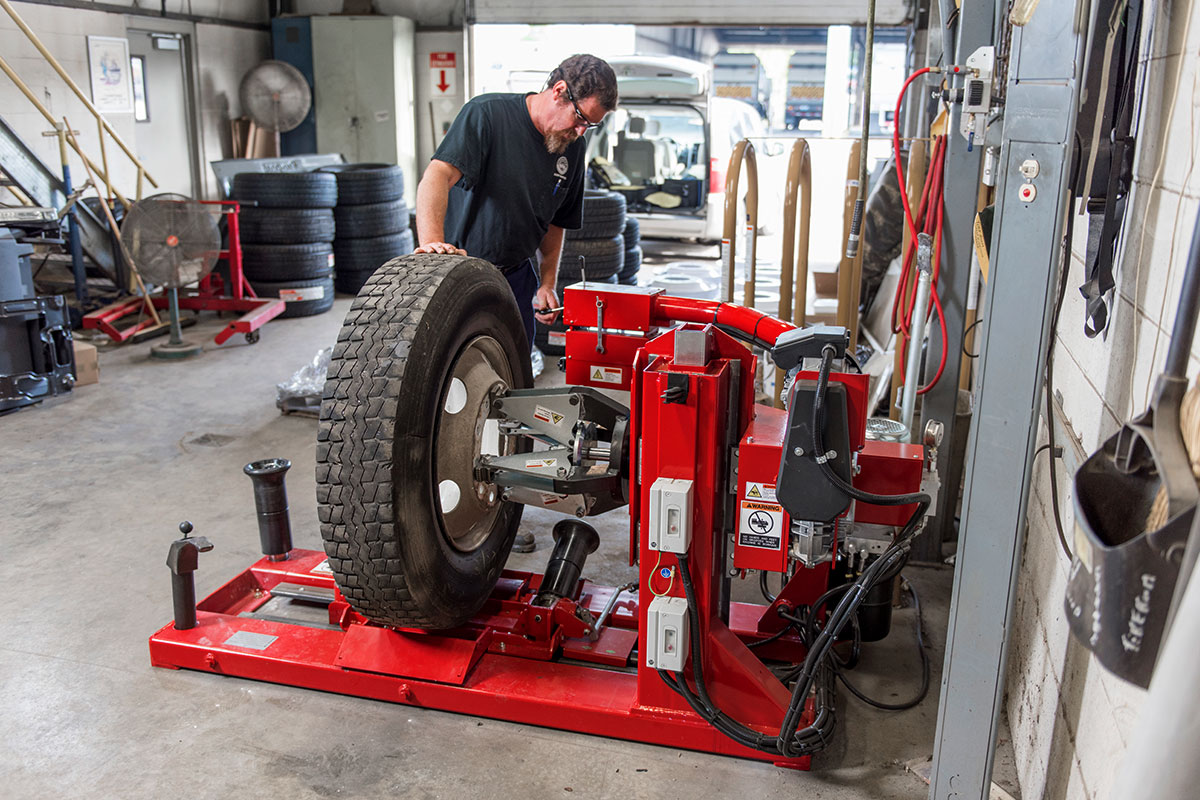 Take the strain out of your heavy-duty wheel service today
Documents
Brochures
9/10/2020

8/24/2022

8/26/2022
Hunter's 3-Year Warranty
We stand beside our equipment and your purchase.
Hunter Engineering Company warrants new equipment replacement parts for three years and labor for six months.
Explore further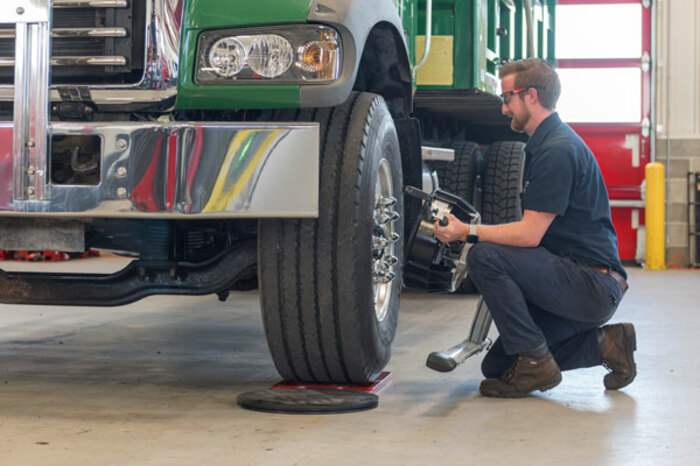 WinAlign® HD Alignment
Multi-axle truck alignments
Reduce setup times and see live measurements on three axles on multi-axle trucks using self-centering, cordless sensors.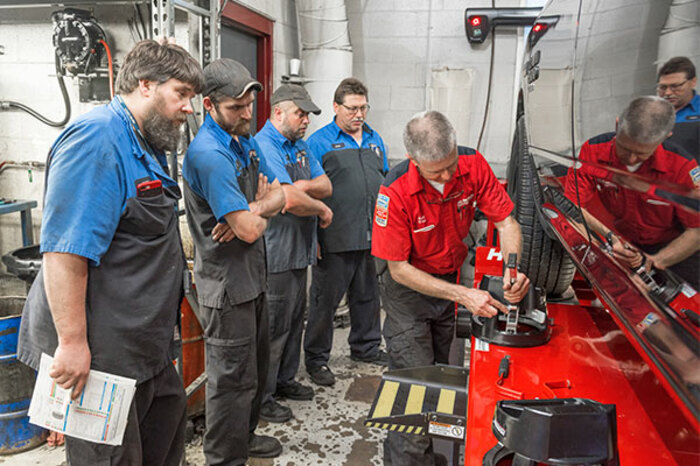 Hunter service
Largest in the industry
Hunter deploys the largest service force of highly-qualified representatives in the industry.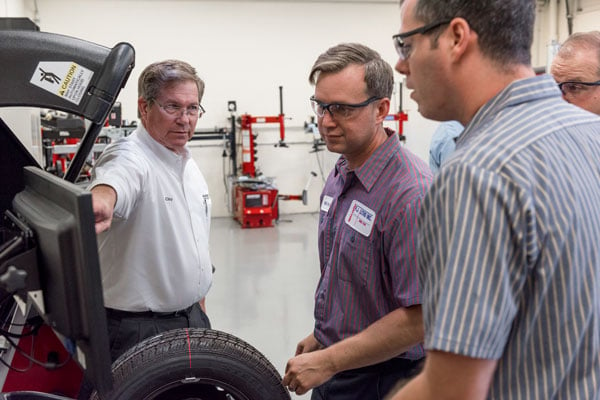 Hunter Training
ASE-Certified
Learn from knowledgable trainers in hands-on equipment usage and classroom learning.