Hunter AutoComp Elite® On-Car Brake Lathe
Fast brake service turns a profit for your business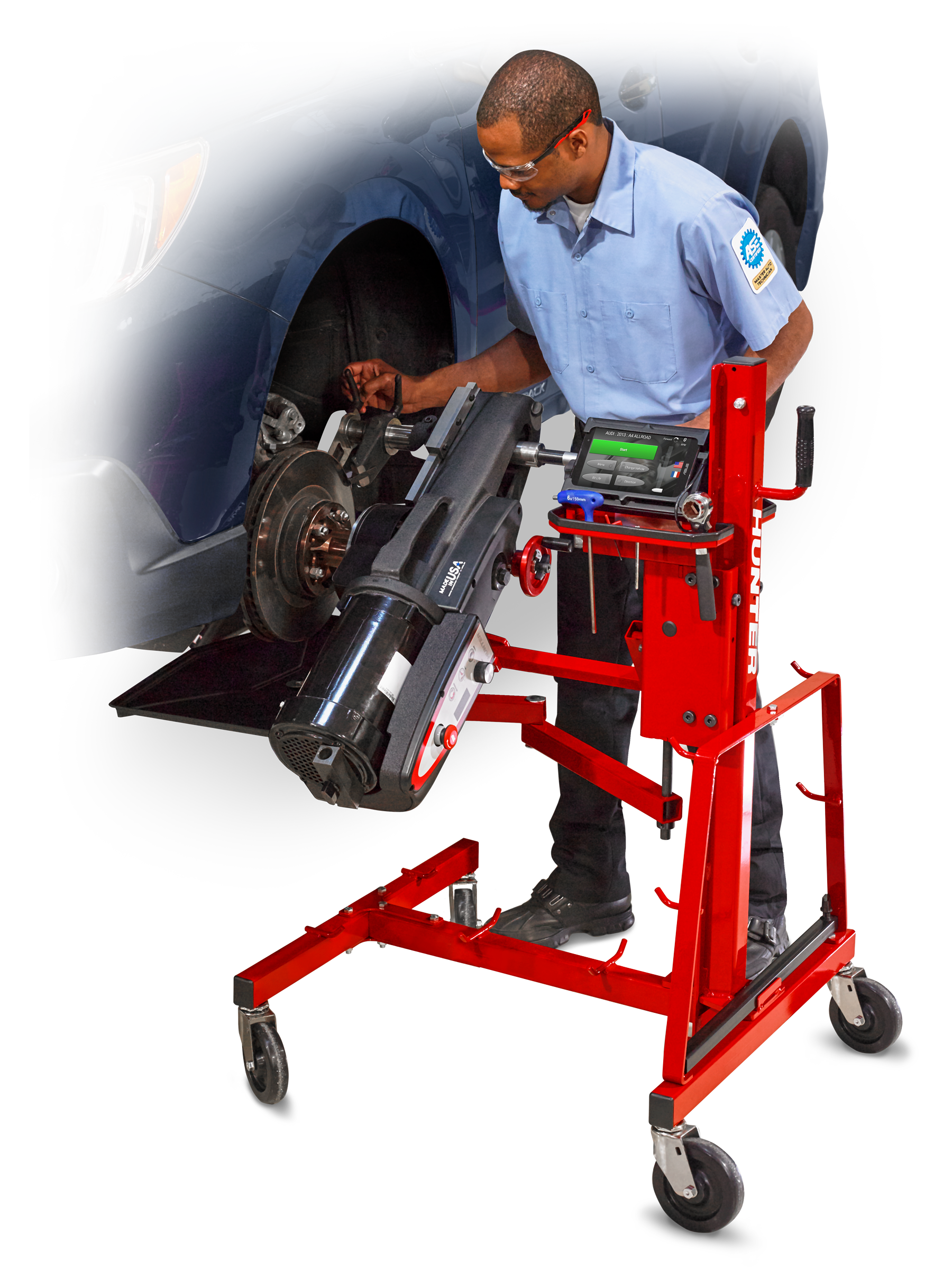 AutoComp Elite® at-a-glance
50% more power cuts rotors twice as fast as other lathes
12 seconds or less average compensation time
Anti-Chatter Technology stops chatter before it starts
Touchscreen interface provides easy controls and additional info
Digi-Cal instantly measures rotor dimensions and depth of cut
Adaptors designed to fit any vehicle
Approved and recommended by multiple OEM partners
Featured Videos
Hunter's AutoComp Elite® Brake Lathe at Laura Ford
Mike Wehrle, Service Manager at Laura Ford in Sullivan, MO talks about the superior surface finish and fast automatic compensation on rotor cuts they get from using the AutoComp Elite® brake lathe.
Learn more
The AutoComp Elite® Family of On-Car Brake Lathes
The base AutoComp Elite® model combines its industry-leading cutting speed with automatic compensation for even greater performance. The standard model builds on the base by adding a tablet for more convenient control, plus rotor thickness specification, multilingual training videos and adaptor and vehicle lookup. The premium Digi-Cal model can make live measurements of rotor thickness, comparing them to specifications to ensure a job done right the first time. Additionally, new adjustable adaptors, paired with passenger adaptors, can support virtually all vehicles up to 3500 series trucks.
How ACT Works
An in-depth explination on how Hunter Engineering's Anti-Chatter Technology (ACT) works on Hunter's BL Series Bench Lathe and the on-car lathe, AutoComp Elite®. This technology provides better brake rotor surface finish while also allowing the lathe to cut much faster.
The Benefits of On-Car Brake Lathes
This video explores the causes of vehicle brake shudder and explains why resurfacing rotors on the vehicle provides a better, longer lasting brake job.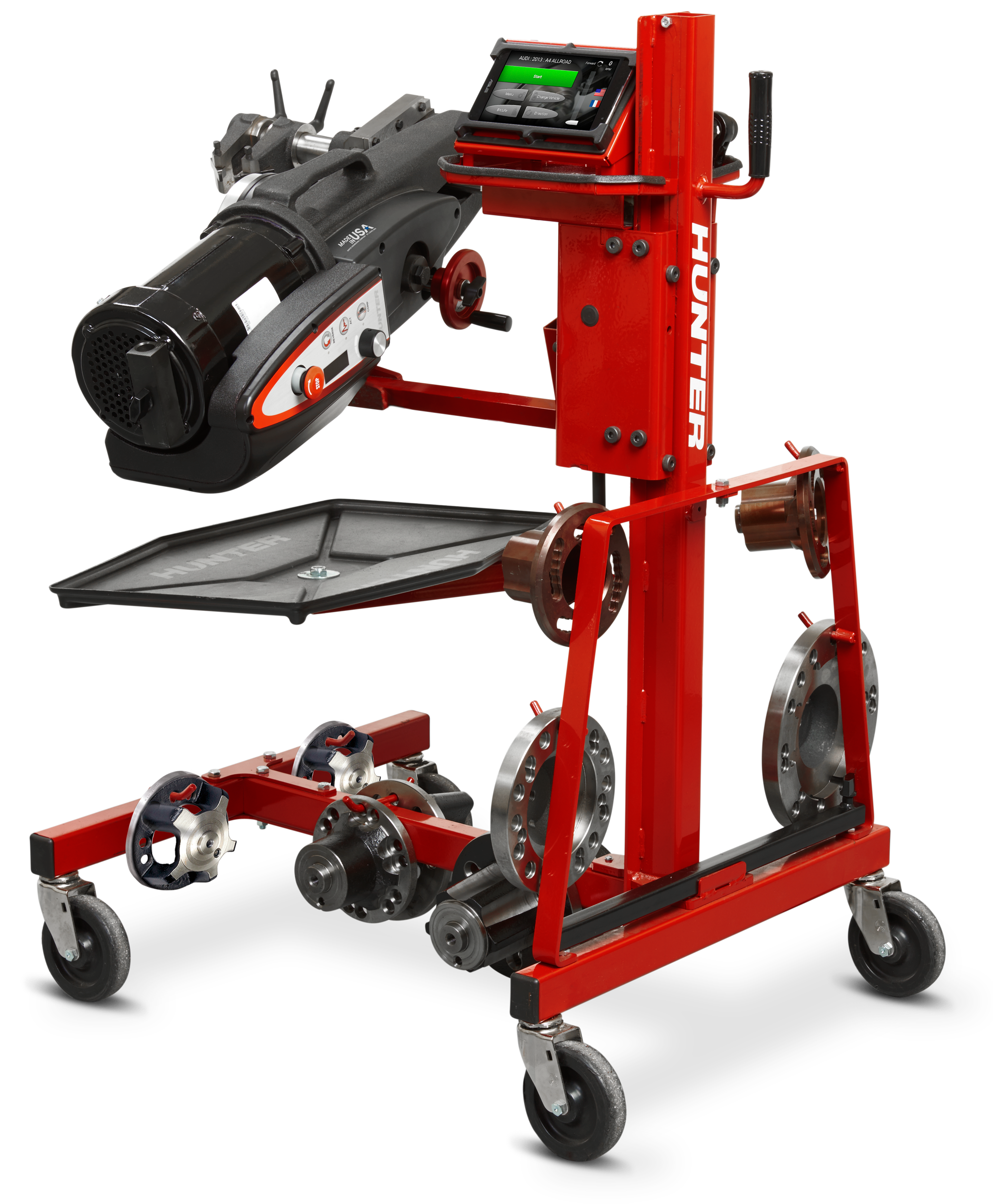 Power
1.5-hp motor
provides class leading speed and torque, avoiding the need to drop driveshafts
High Speed
Up to 150 rpm
Allows you to cut approximately twice as fast as other lathes
Variable speed
Avoid locking differential speeds
on trucks and performance vehicles
Reverse Rotation
Cut more rotors
Anti-Chatter Technology
ACT
Oscillates machining speed to prevent the buildup of vibration
Automatic Compensation
Directly determines compensation
and eliminates 'wandering'
Touchscreen
Intuitive interface
simplifies operation & "on-the-job" training with built-in training videos
Quick
Adapter look-up
Find requirements and vehicle lug nut torque specs with the built-in database
Send a message to your local Hunter business consultant to receive a free pricing quote or product demo.
This contact form is intended for legitimate Hunter equipment and service inquiries. All other use is prohibited and will be discarded. See Full Terms of Use
Configurations
Choose the best option for your shop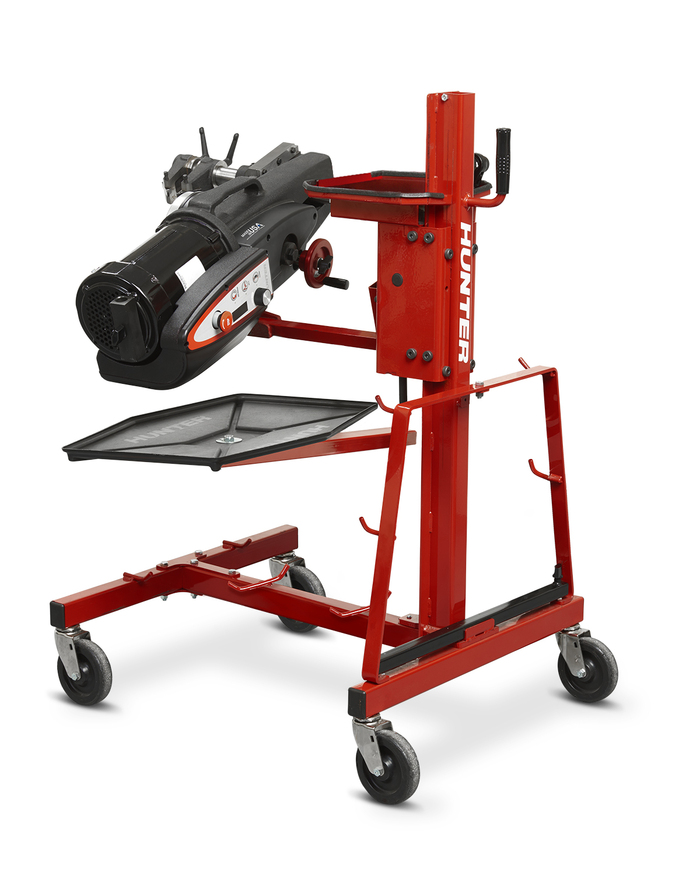 Includes: Anti-Chatter Technology ACT, 2X faster cuts, 50% more power, variable speed, reverse operation and more.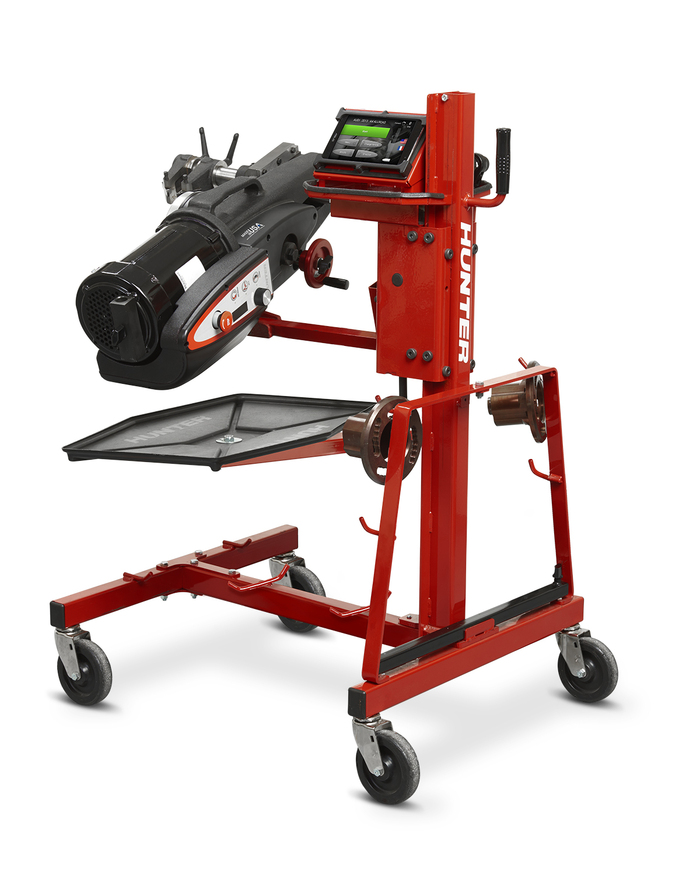 Includes: Base model features PLUS tablet interface, Vehicle spec database, BitMinder, Language support, training videos.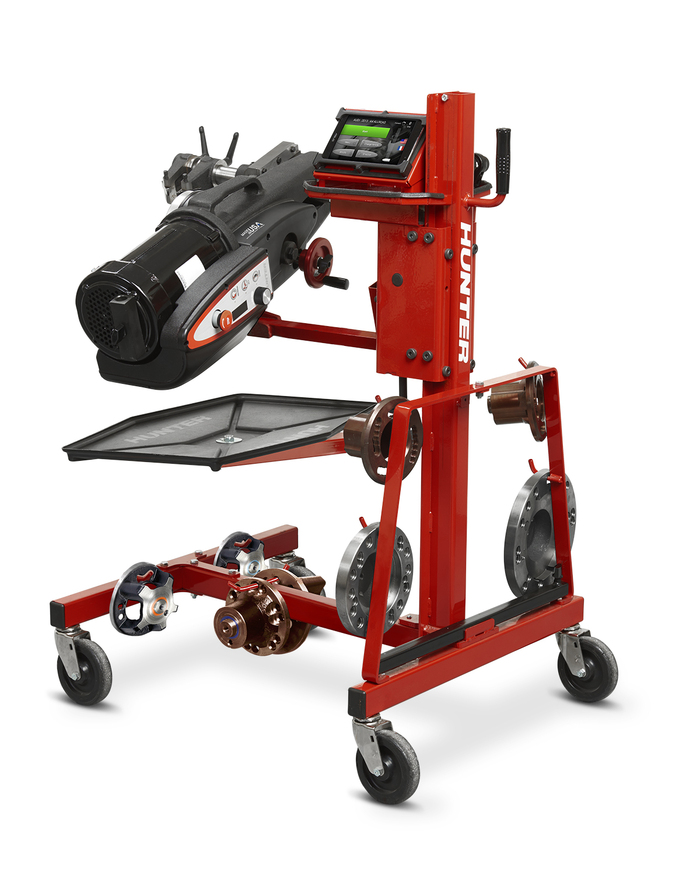 Includes: Standard model features PLUS Digi-Cal rotor measurement system which compares rotor thickness to vehicle specifications.
Anti-Chatter Technology
Stop chatter before it starts with Anti-Chatter Technology

Anti-Chatter Technology varies the spindle speed to keep chatter-inducing vibration from starting, resulting in a smooth finish.
When machining at a fixed-speed, chatter can start almost immediately. Once that happens, it is already too late; the surface has been ruined.
ACT eliminates the need for hazardous bands, clips or silencer belts needed to control vibration.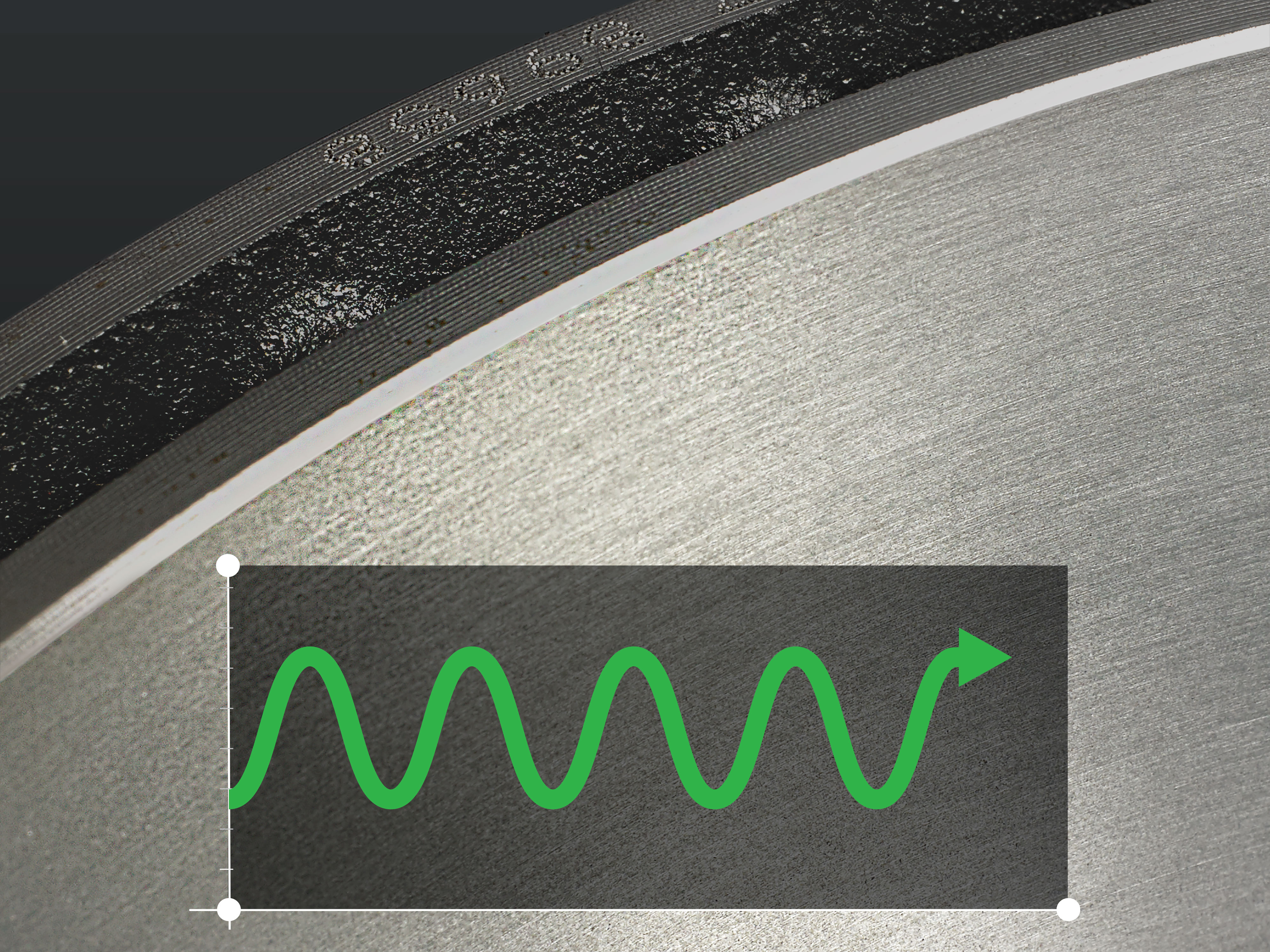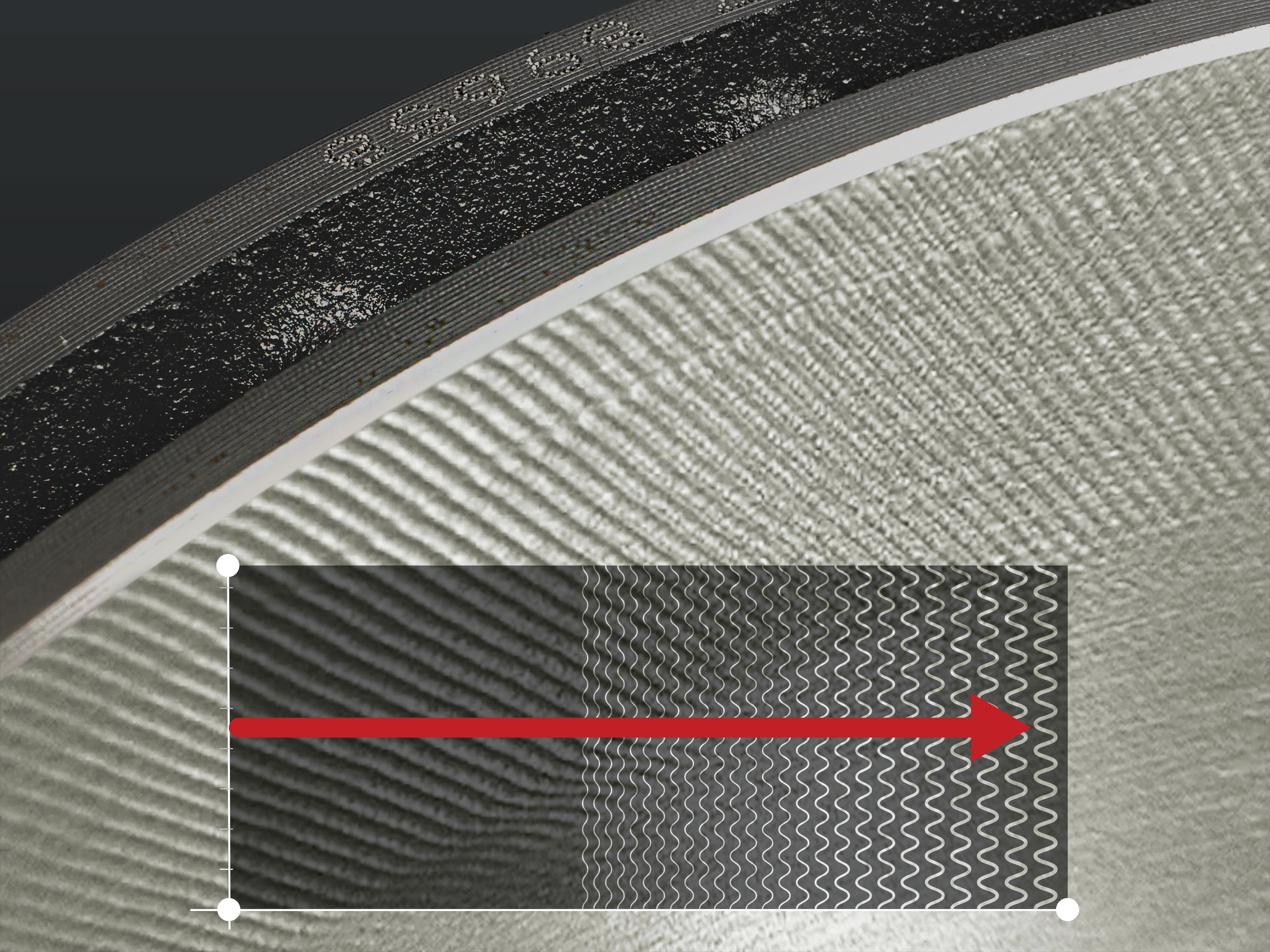 Want to see Anti-Chatter Technology in person?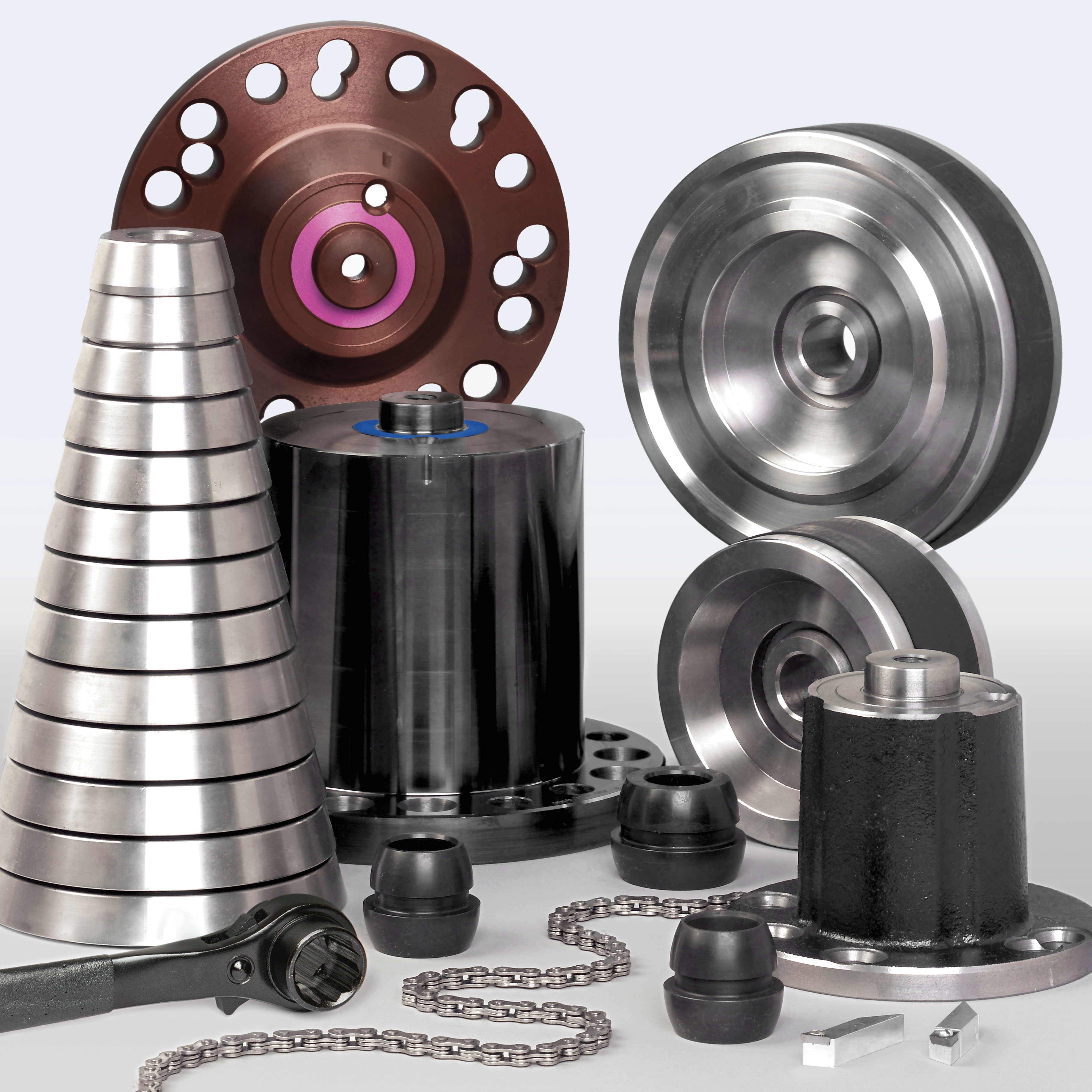 Order Hunter brake lathe accessories online
---
Order brake lathe accessories for rotors ranging from trucks to motorcycles 24/7 at Shop Hunter!
Shop Hunter
Better brake service starts with
Increased speed and accuracy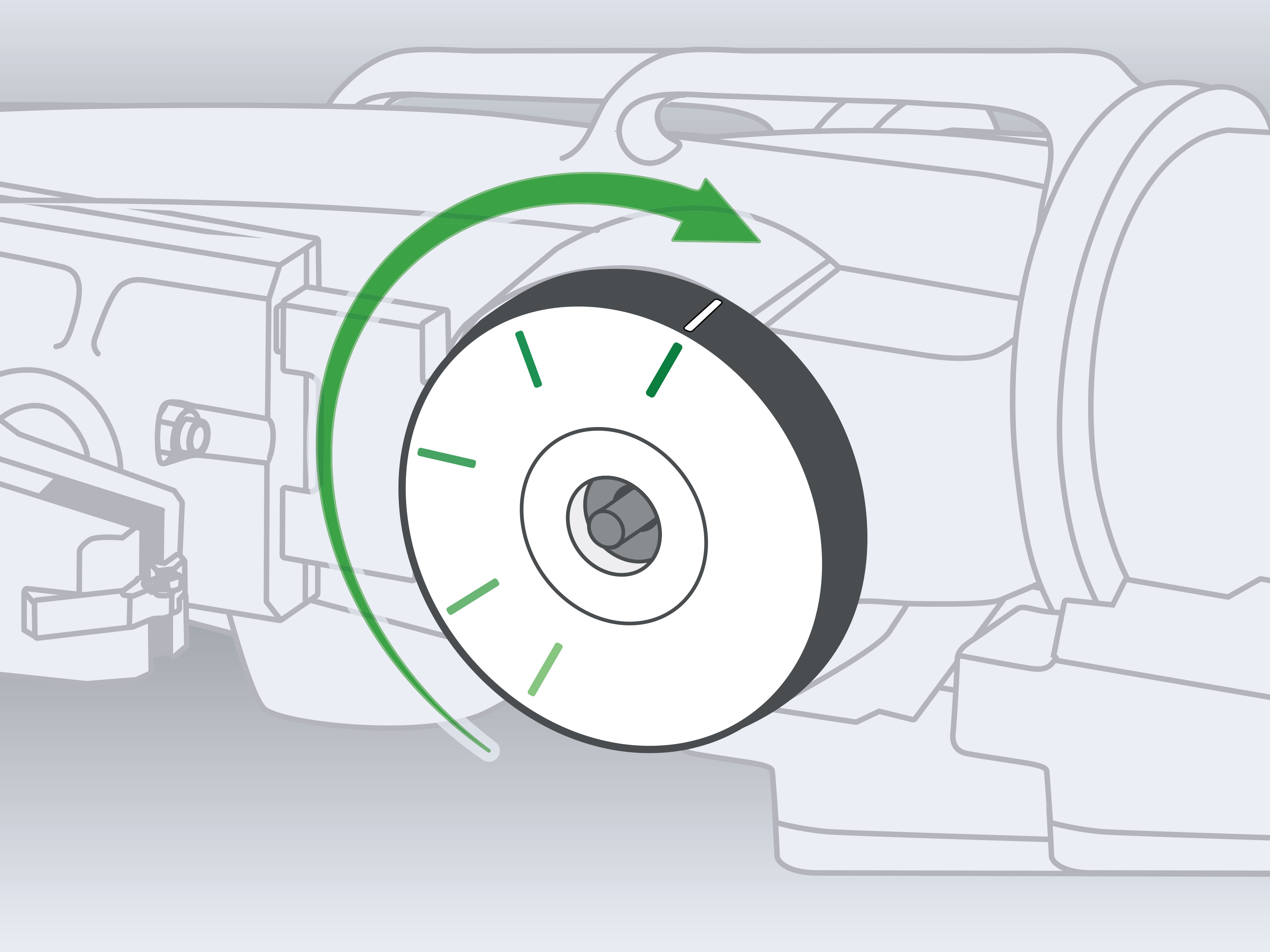 Hunter's AutoComp Elite® on-vehicle brake lathe compensates in under 12 seconds, on average, using direct compensation. Other methods may take up to two minutes using wandering compensation.
Automatic Compensation enhances speed and accuracy by calculating the exact position of the compensation plates to eliminate guesswork. Direct compensation exceeds the most stringent OE requirements and can make as many as 5 adjustments in a single revolution.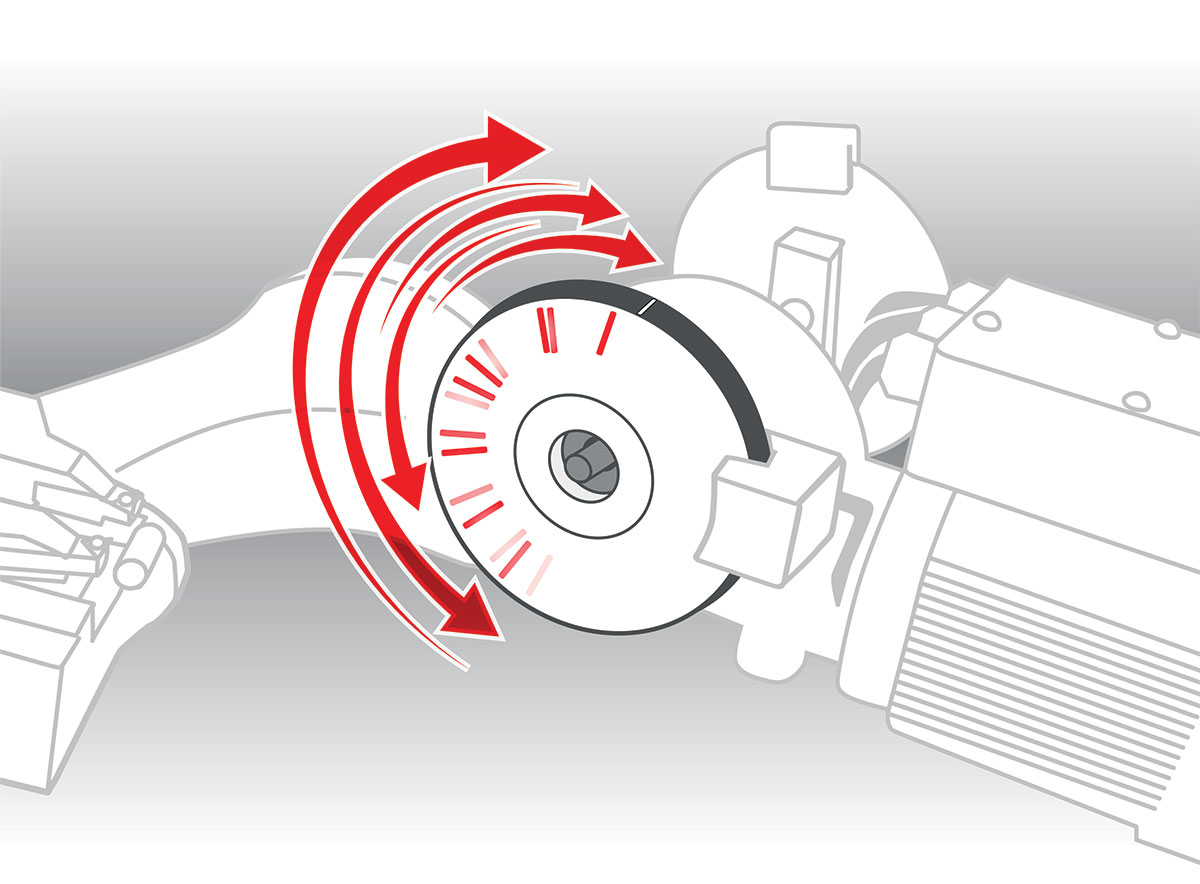 Superior performance features
Easily service difficult vehicles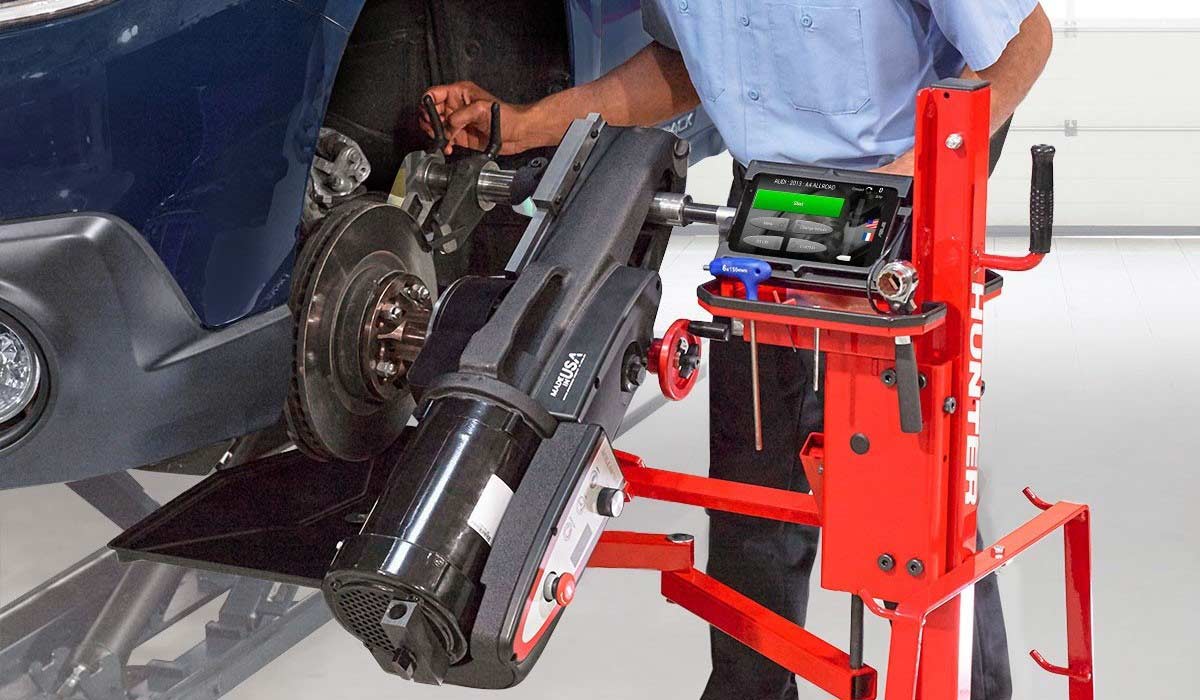 Service rotors in half the time
The Variable-Speed Drive System allows technicians to resurface rotors at the fastest possible speed without sacrificing quality. Variable speed also means the ACE lathe can avoid locking differentials on trucks and performance vehicles.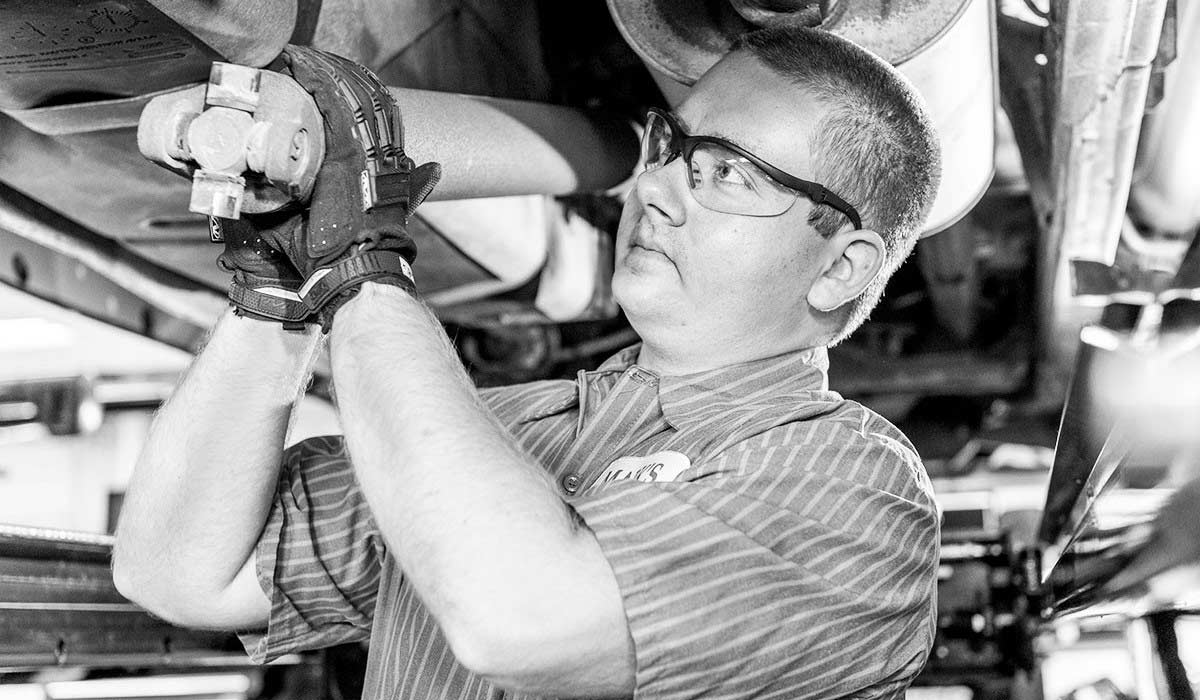 Don't remove drive train components
Cut rotors on vehicles that have high driveline drag with reverse rotation and an industry leading 1.5-hp motor, making trucks and performance vehicles easy tasks. Helping you avoid adding time to the job and the risk of removing drive train components!
Digi-Cal measurement
Instantly measure rotor dimensions and depth of cut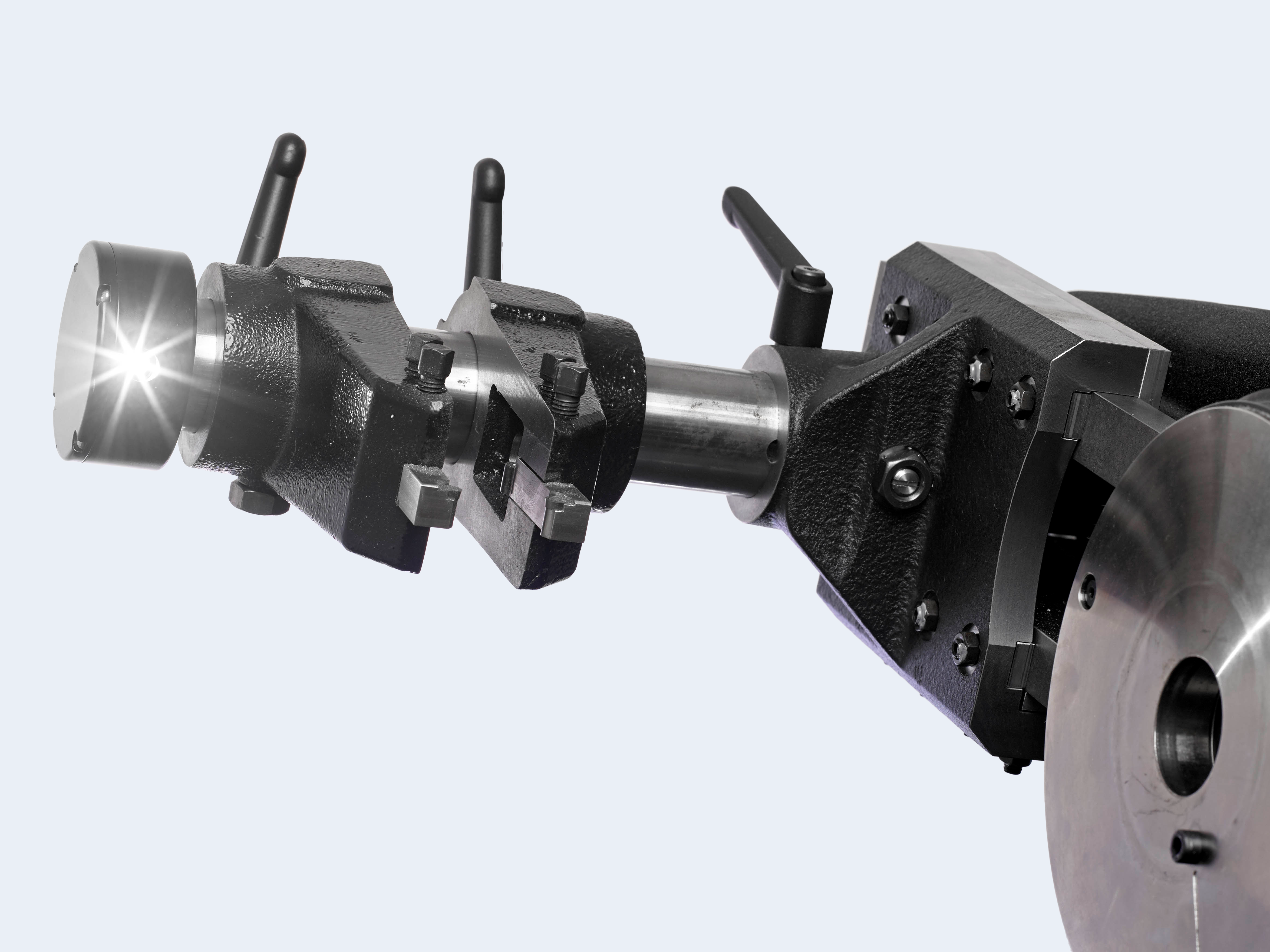 Measuring system is located in housing on the end of the cutter shaft.
Bright LED light puts light where you need it - on the backside of the rotor.
Does not lose calibration when turned off or stored.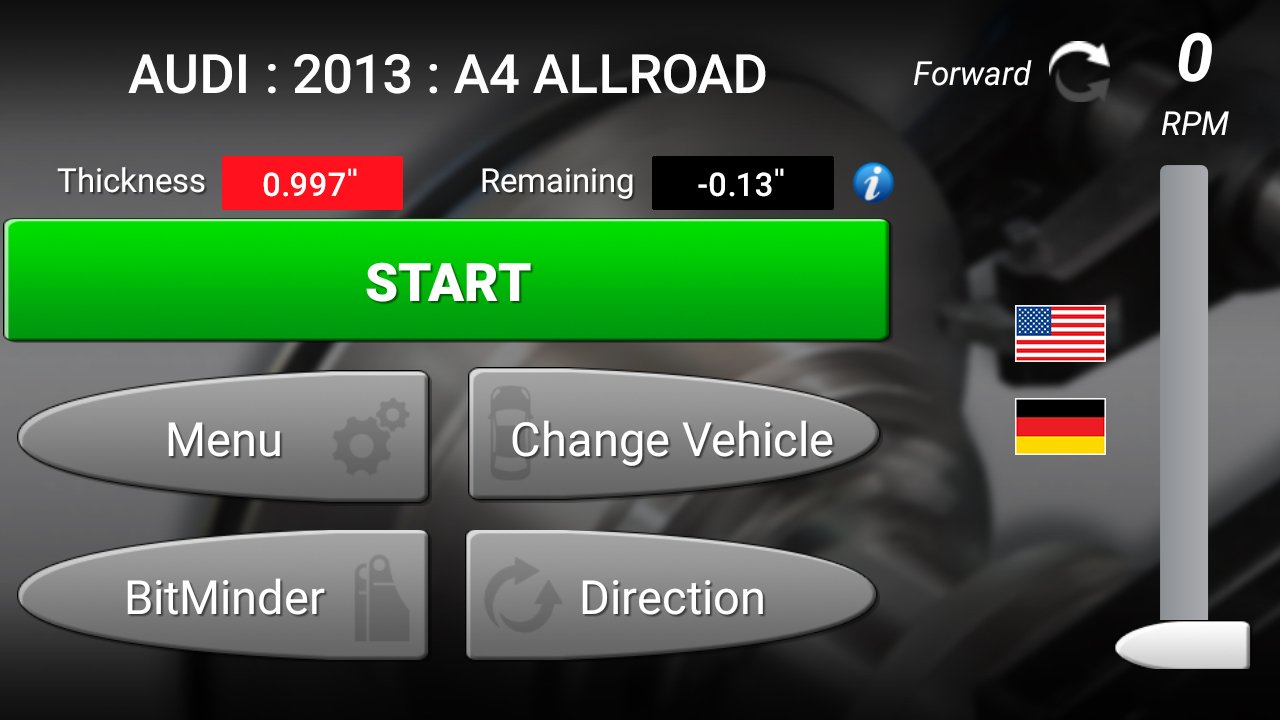 Easy viewing with Digi-Cal screen
---
Dimensions turn red when attempting to cut rotor below manufacturers specification.
Save space
16 adaptors can be replaced by 5 adaptors
3,4, and 5 adaptors handle up to 3500 series trucks.
Handles 112mm through 210 bolt patterns.
Nearly 100% coverage up to 3500 series trucks with ext. twin cutter.
Send a message to your local Hunter business consultant to schedule a free on-site demo.
This contact form is intended for legitimate Hunter equipment and service inquiries. All other use is prohibited and will be discarded. See Full Terms of Use
Convenient controls
Control lathe operation via the on-board control panel or tablet interface
Versatile control
Controls are always upright and easy to read on both sides
Bit Minder
Track cutting bit usage to ensure cut quality and minimize expense
Precision machining
Unique, stepped cutting pattern prevents radial "push-out" effect
Adaptor lookup
Database presents adaptor requirements as needed & vehicle lug nut torque included
Still have questions?
We've rounded up some additional considerations for your brake lathe research
OEM approvals
Approved & recommended by multiple OEM partners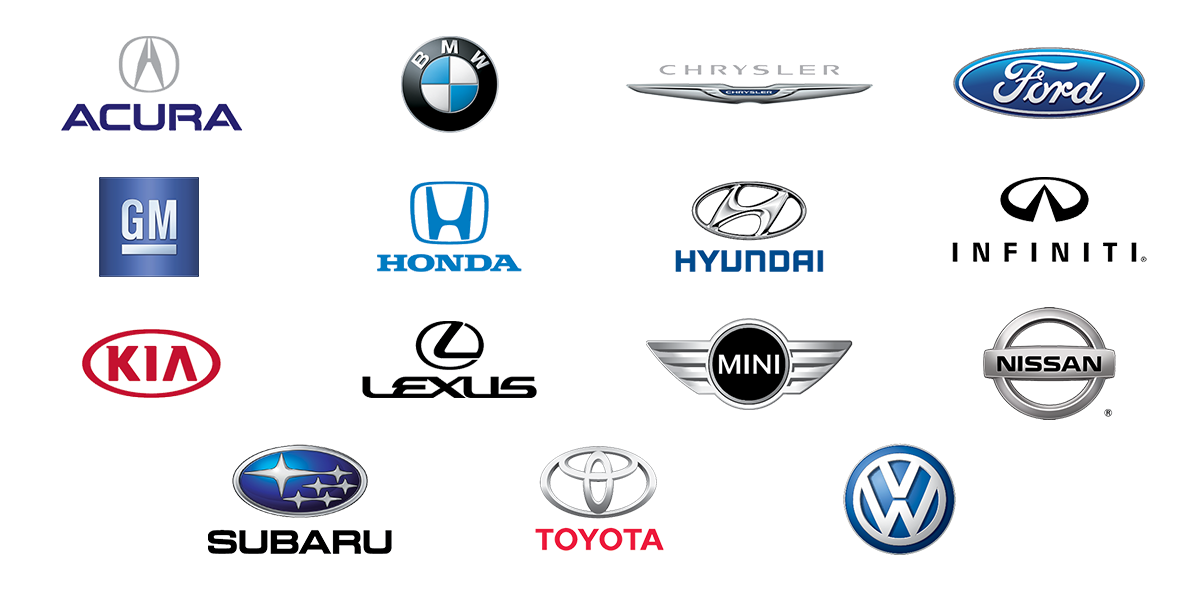 Customer stories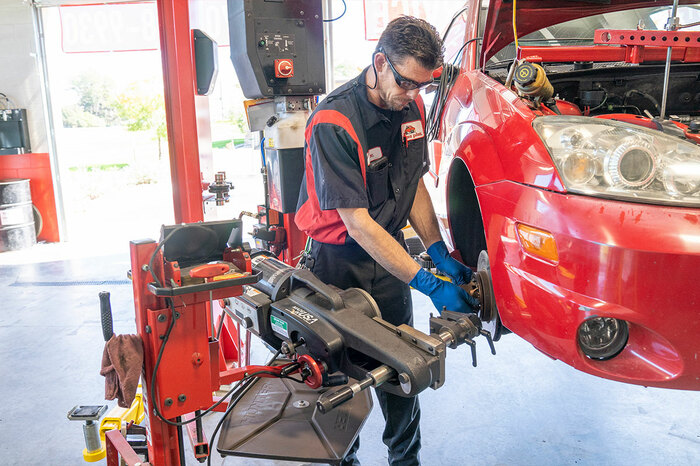 Testimonial
Brakes Plus
Denver, CO
Once I put this lathe into service in a store, the technicians are more likely to use the AutoComp Elite® vs. 'Brand X' as they have so much more confidence in what the finished product will be.
Tim Smith - Equipment Manager/Store Inspector, Brakes Plus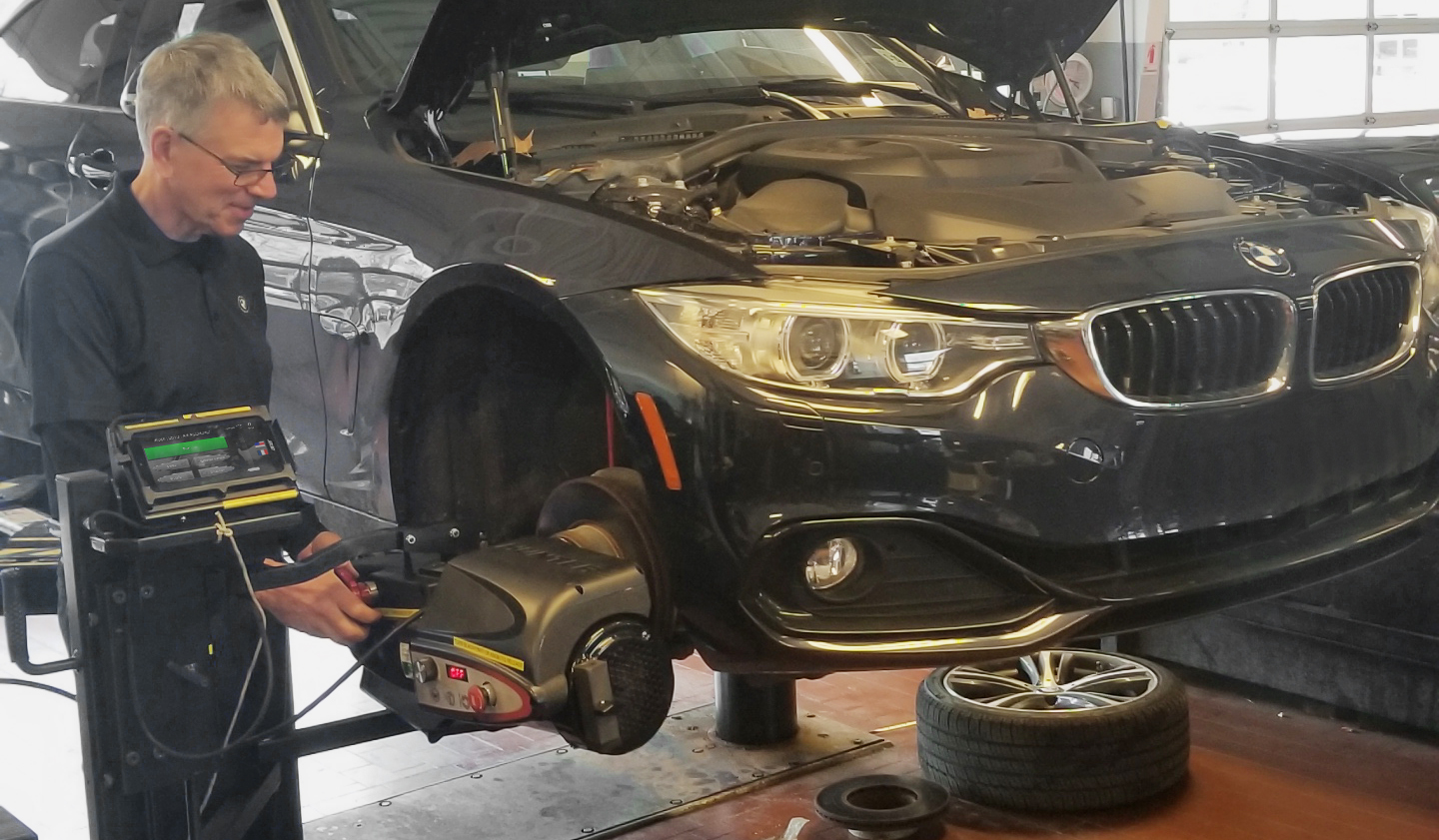 Testimonial
BMW of Freehold
Freehold, NJ
I can't stress enough the time-savings that we are seeing with this machine. It takes about half as much time to learn and with a team of 25 technicians, I need an on-car brake lathe that is easy to learn and operate.
Craig Forman - Shop Foreman, BMW of Freehold
Are you ready to turn more profits with the AutoComp Elite®?
Contact your local Hunter representative for a free quote.
Watch in-depth procedure videos
Whether you're new or experienced, these AutoComp Elite® operations videos can fill in the gaps with tips and tricks on servicing brake rotors.
Use the Playlist button in the top-right corner to view all.
Your local Hunter service representative can answer questions, help with equipment operation and provide on-site training.
Purchase genuine Hunter replacement parts online
This contact form is intended for legitimate Hunter equipment and service inquiries. All other use is prohibited and will be discarded. See Full Terms of Use
Accessories
Extended Twin Cutter Tool
20-3092-1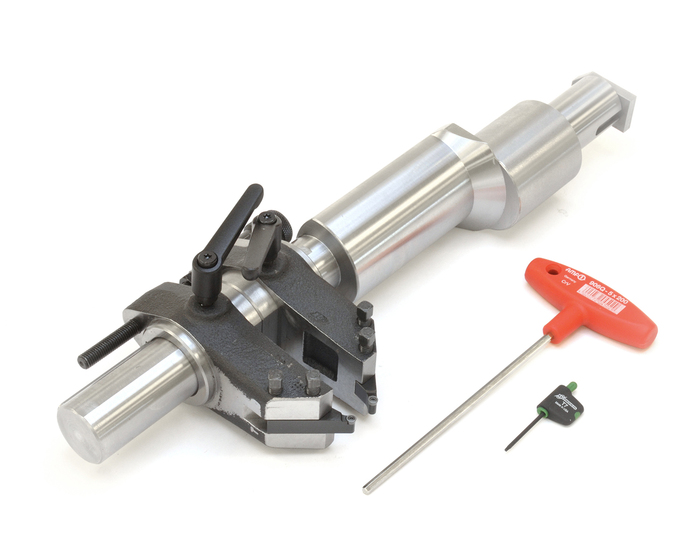 Expands the diameter and offset capacity to service larger rotors found on medium-duty vehicles
Allows servicing of rear rotors with integral parking brakes commonly found in late model trucks
Combo Kit (Ford, GM, Ram)
20-3201-1
*This kit requires a separate purchase of the extended twin cutter: 20-3092-1
2500/3500 Trucks
20-3461-1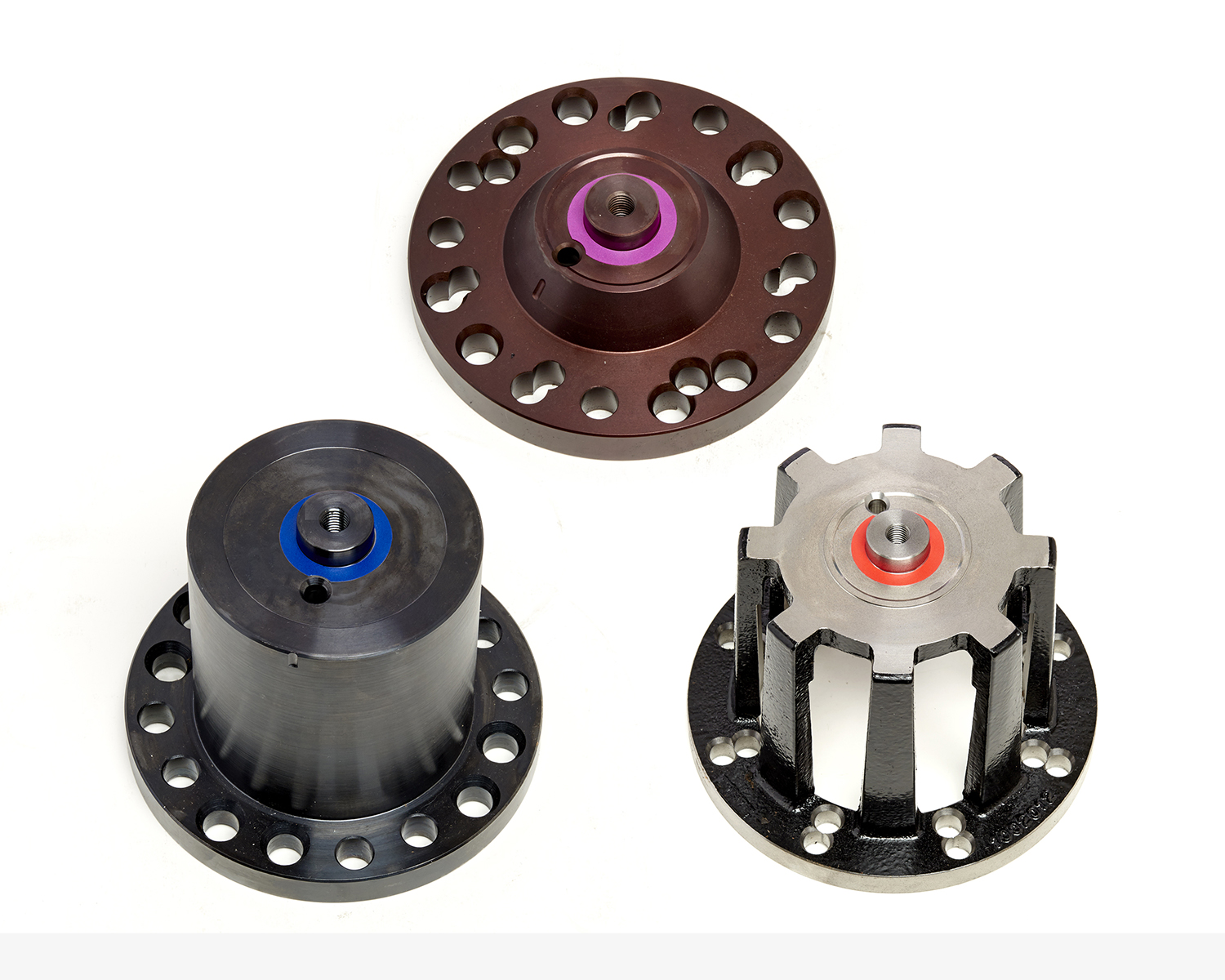 *This kit requires a separate purchase of the extended twin cutter: 20-3092-1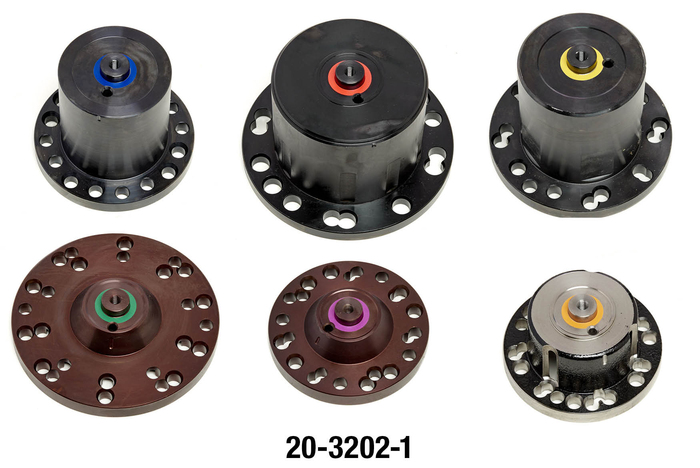 *This kit requires a separate purchase of the extended twin cutter: 20-3092-1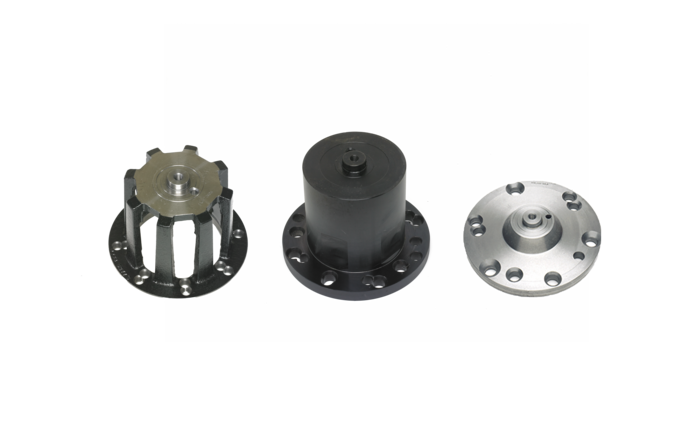 *This kit requires a separate purchase of the extended twin cutter: 20-3092-1

*This kit requires a separate purchase of the extended twin cutter: 20-3092-1
On-Car Brake Lathe Specifications
See how others are turning profits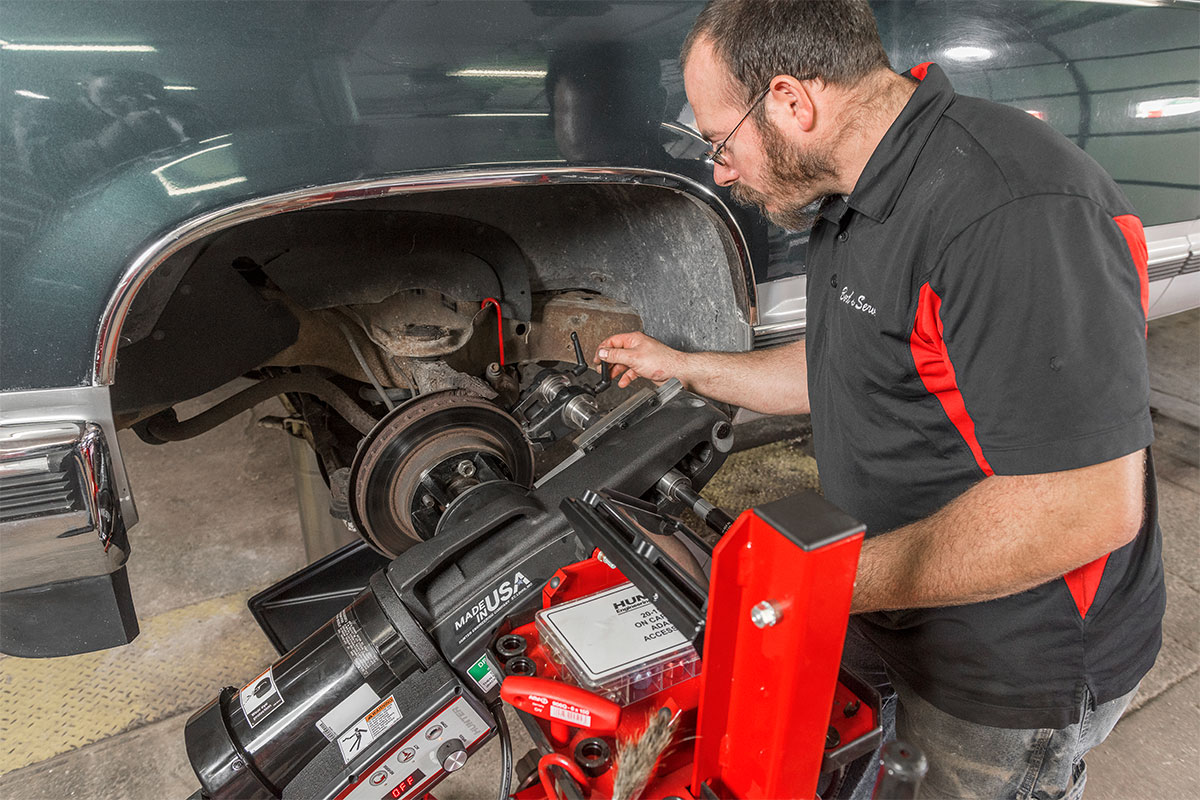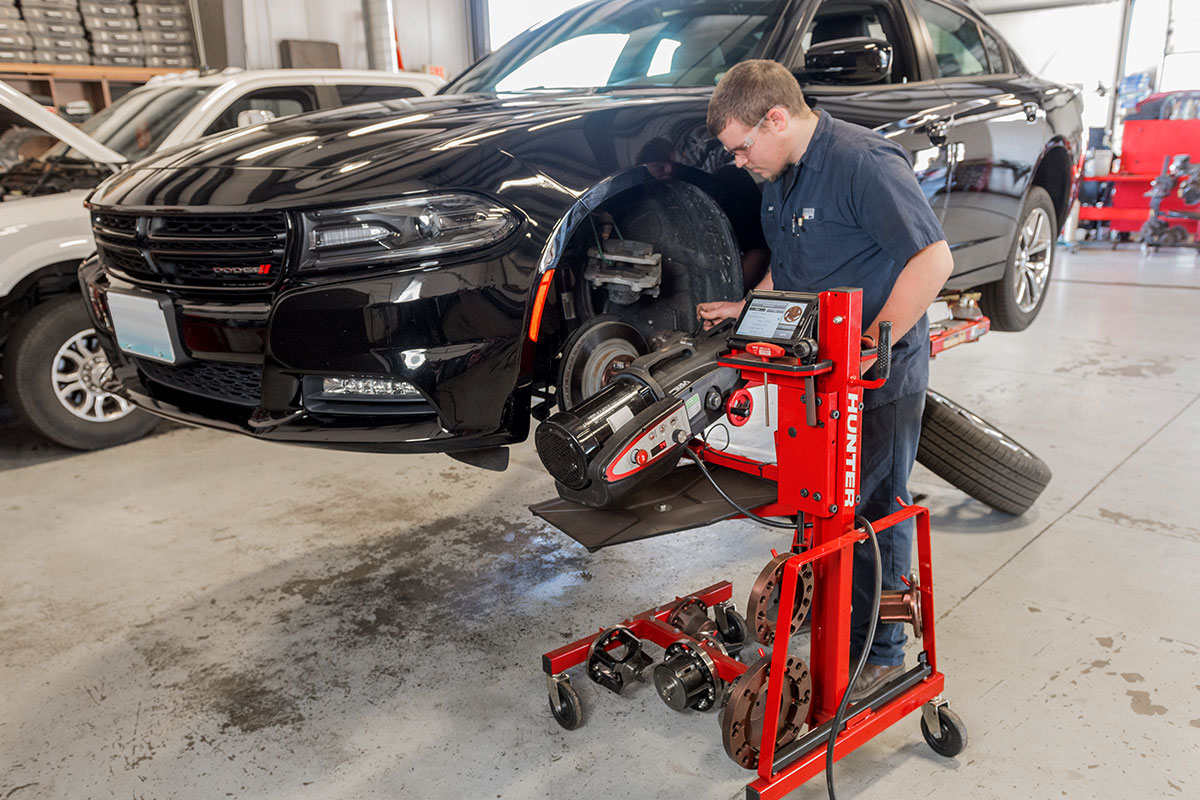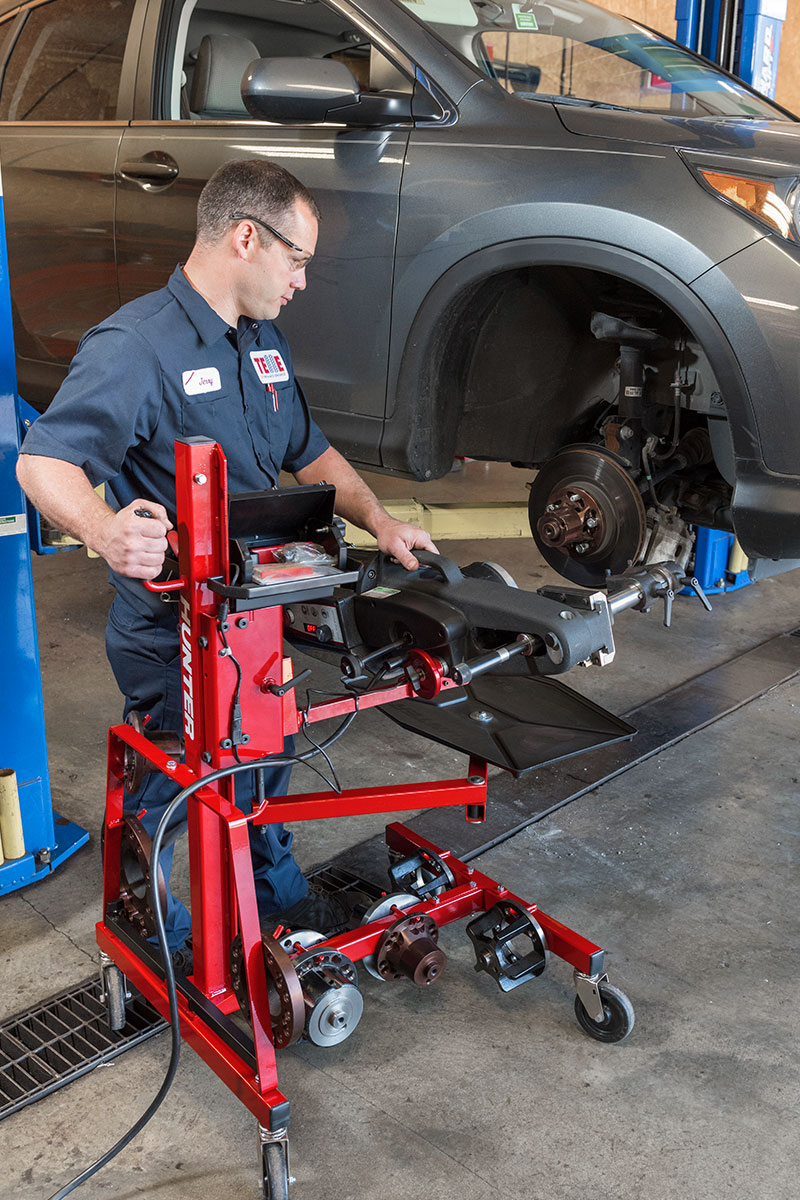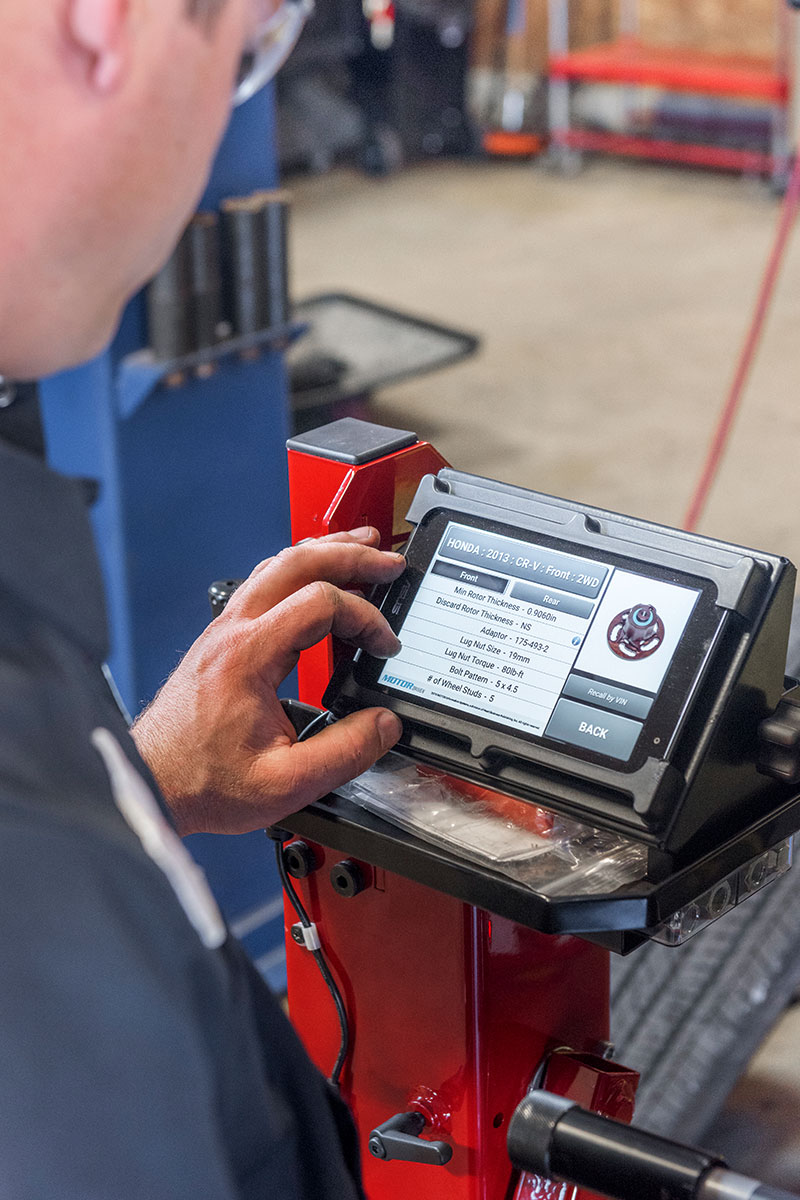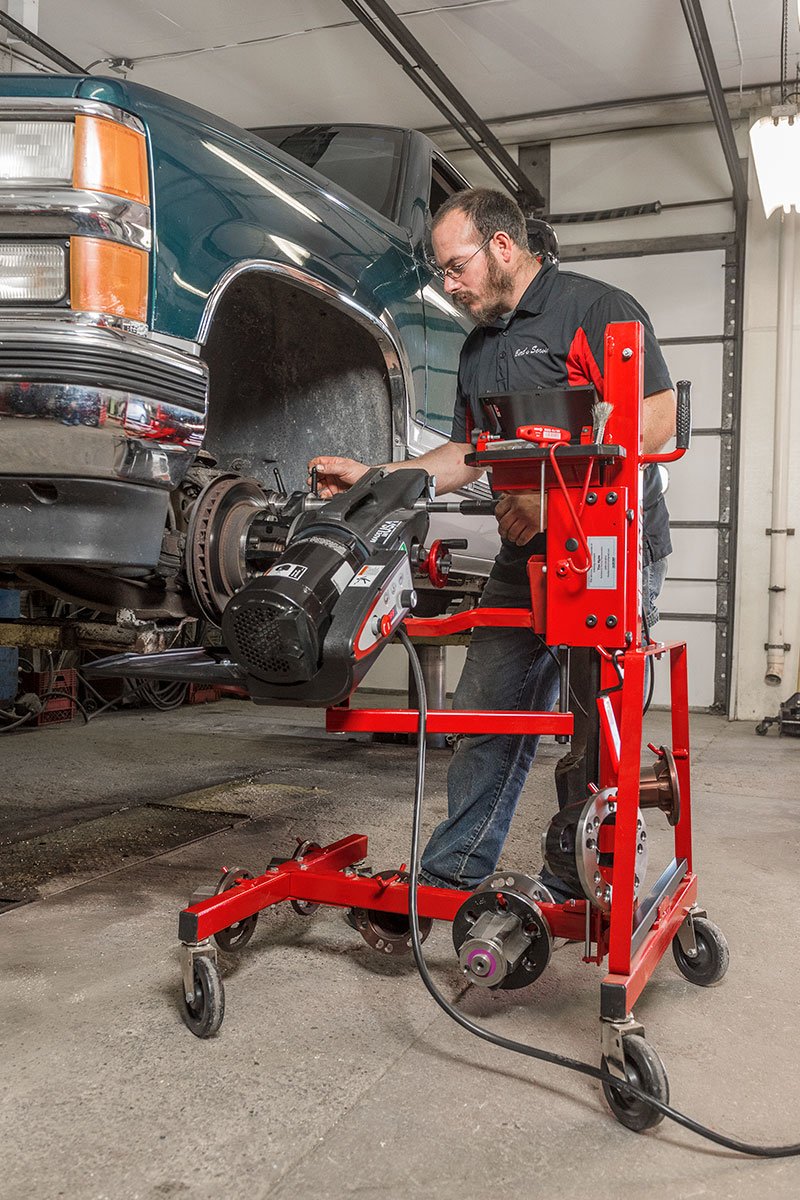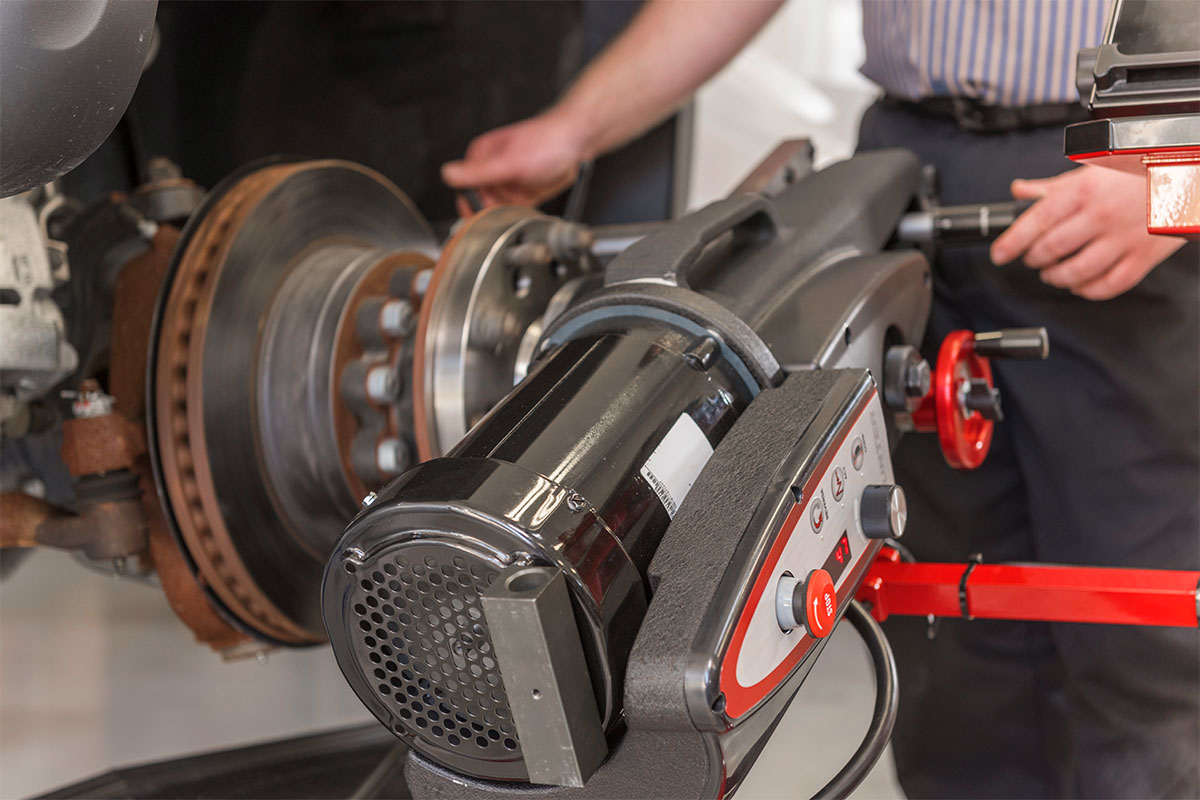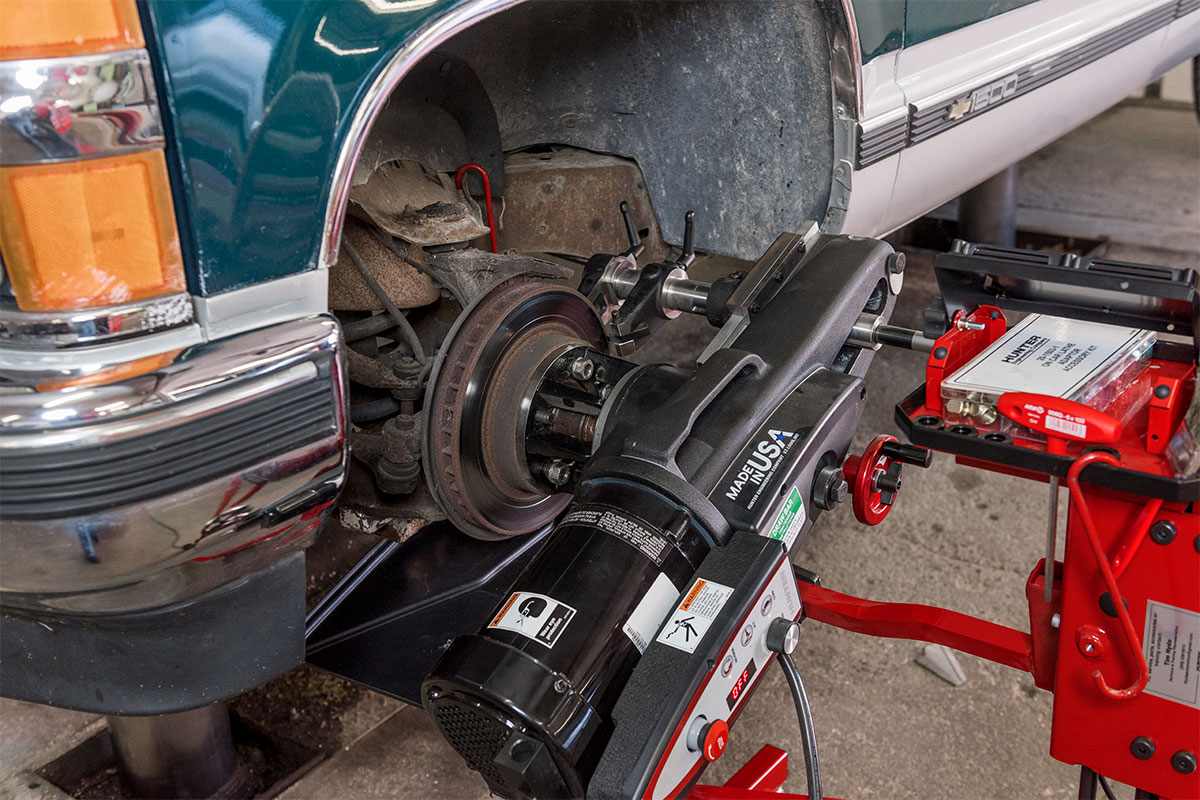 Hunter's 3-Year Warranty
We stand beside our equipment and your purchase.
Hunter Engineering Company warrants new equipment replacement parts for three years and labor for six months.
Explore further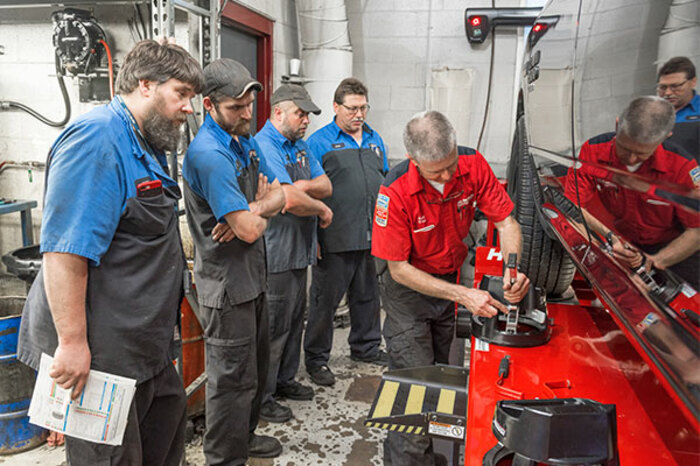 Hunter service
Largest in the industry
Hunter deploys the largest service force of highly-qualified representatives in the industry.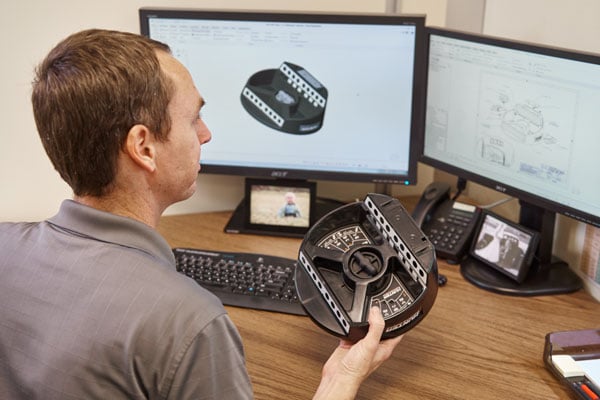 Innovation Team
Award-Winning
Hundreds of patented and exclusive features begin with the research and development team of mechanical, electrical and software engineers.