Hunter Collision Alignment
Keep more profits in-house
Save time
Complete alignments in minutes
Improve quality
Deliver superior service
Reduce expenses
No need to sublet a profitable service
Hunter Collision Alignment
Keep profits in-house
Why sublet a profitable service?
Send a message to your local Hunter representative to receive a free pricing quote or product demo.
This contact form is intended for legitimate Hunter equipment and service inquiries. All other use is prohibited and will be discarded. See Full Terms of Use
Productive alignment technology
Improve quality by maintaining control
Know what to expect from the start
Get alignment results during the estimate
See alignment results in 70 seconds when performing an alignment check
Easily locate damage
Locate shifted suspension components
Just-in-time Training
Step-by-step instructions on how to to make corrections, while illustrating the cause of problems
Efficient workspaces
Limited space and equipment? No problem.
Hunter's portable turnplate kit includes ramps, turnplates, chocks and a wheeled cart that provides easy mobility and compact storage.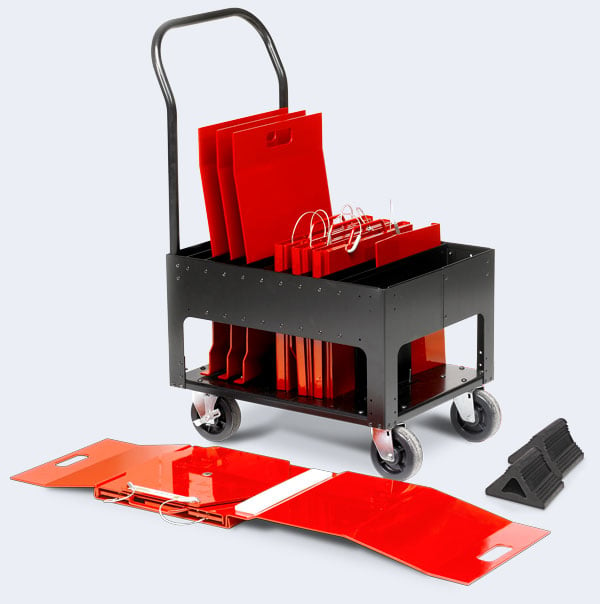 Portable
Ramps
Provide low-profile access to turnplates.
Portable
Turnplates
Perform vehicle alignment using Hunter's high-quality turnplates.
Portable
Wheel chocks
Use light-weight, durable wheel chocks to keep the vehicle in place.
Portable
Wheeled cart
Store all equipment in the mobile cart for transporting around the shop.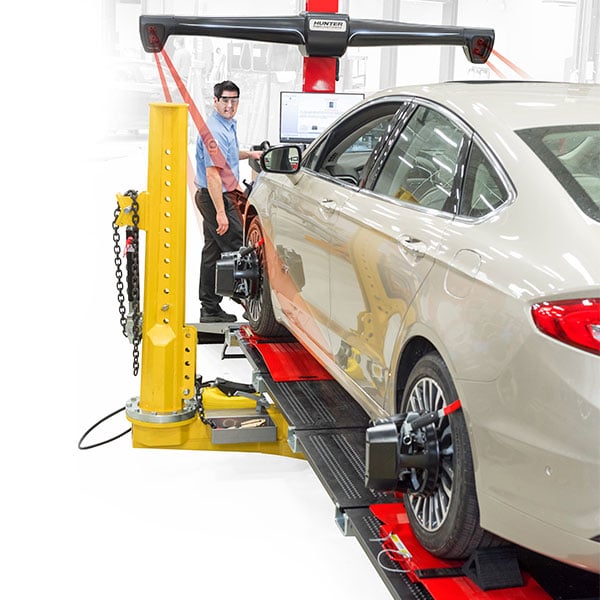 Hunter's portable turnplate kit is compatible with most frame racks.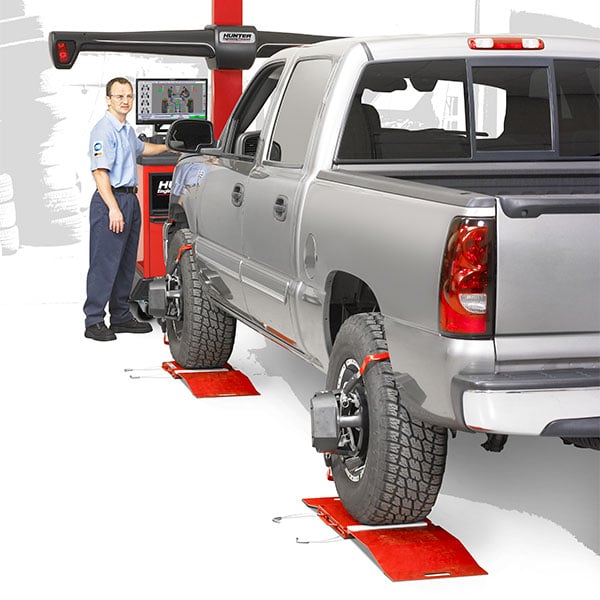 Inspect vehicles during estimation or set up a bay on the floor to align vehicles that are too large or long for your existing alignment lift.
Your local Hunter service representative can answer questions, help with equipment operation and provide on-site training.
This contact form is intended for legitimate Hunter equipment and service inquiries. All other use is prohibited and will be discarded. See Full Terms of Use
ADAS Solutions
Keep ADAS work in your own shop
Perform static and dynamic ADAS calibrations
Hunter ADASLink® Full Diagnostic Scan Tool
Dynamic (driving) ADAS calibrations
Static (fixture) ADAS calibrations with DAS 3000
FCA secure gateway compatible
Pre- and post-scan ready
DAS 3000 ADAS Fixture
No more plumb bobs and tape measures
Guided positioning system with ADASLink®
Hunter training and support
First year of static calibration software included
Pre- and Post-Scans
Connect the Vehicle Communication Interface (VCI) to the vehicle's OBD-II port to diagnose and interact with the vehicle.
Dynamic Calibrations
Perform dynamic calibrations while driving the vehicle as required.
Forward-Facing Radar & Camera Calibrations
Calibrate front radar and camera sensors as they relate to the vehicle's direction of travel.
Blind Spot & Surround View Calibrations
Calibrate side and rear sensors that notify the driver of potential hazards outside of their field-of-vision.
Keep ADAS profits, and save time for you and your customers.
Explore further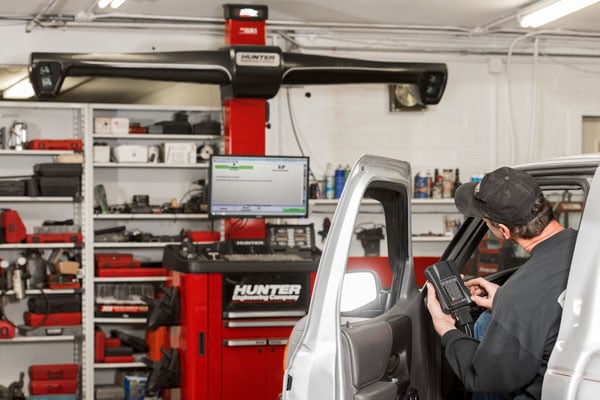 HawkEye Elite®
Alignment System
Four precision cameras measure each wheel using Hunter's patented QuickGrip® adaptors.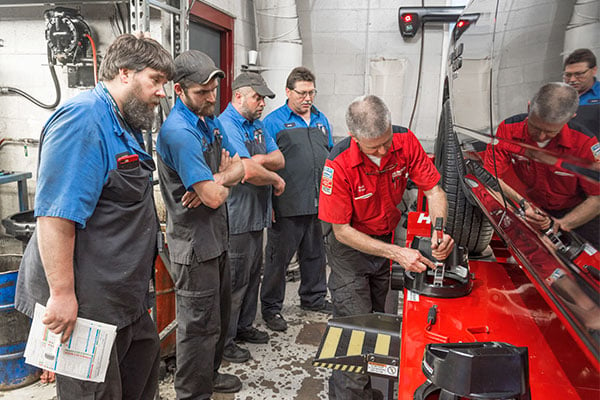 Hunter service
Largest in the industry
Hunter deploys the largest service force of highly-qualified representatives in the industry.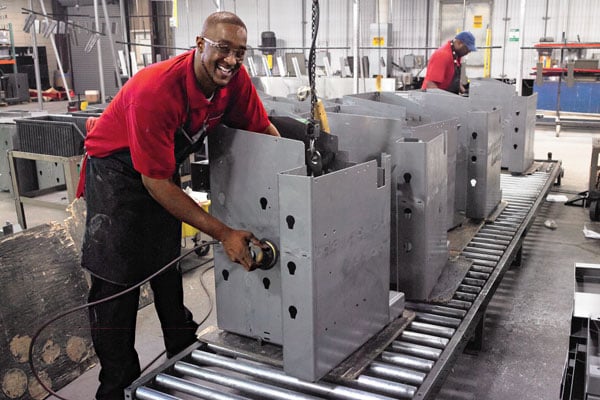 Designed & Built in the USA
Family owned, goal-driven
Expert assembly goes into each alignment system, alignment console, tire changer, balancer, brake lathe and other components.