Eli Byrd (January 2023 - August 2023)
Name: Eli Byrd
School: Missouri University of Science and Technology
Major: Computer Science
Co-op period: January 2023 - August 2023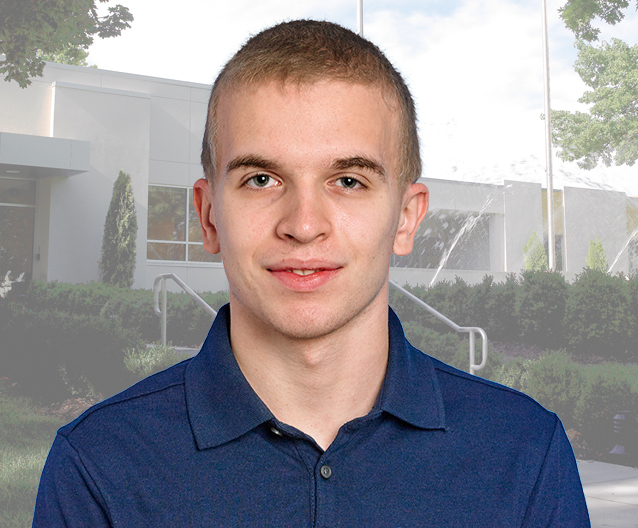 Co-op Experience
What was the interview process like?
I was first introduced to Hunter Engineering when they attended one of the weekly meetings for my Student Design Team at Missouri S&T in Spring 2022. At the Fall 2022 Missouri S&T Career Fair, I talked to representatives from Hunter Engineering and was contacted by HR to schedule an interview shortly thereafter. During the interview, I was introduced to the Balancer Lineup in addition to walking through my resume and more learning about Hunter Engineering.
Most students just want experience, but they may not know what type of experience they want. Please describe some of the work you did and what type of skills you needed. It is important to note the skills you could apply from what you've learned in school and what you learned on the job.
My day to day involved working directly with the Balancer Software developing bug fixes and user stories in C++ for future versions of the Balancer Software. I used Visual Basic in Excel to assist with Data Analysis during testing. I also helped to develop and provide enhancements to a C# Windows Forms Application for simulations. When I got to Hunter, I didn't have much experience in C# or Visual Basic so that was learned on the job. However, I had taken quite a few classes covering C++ and felt comfortable about the language helped a lot at the beginning of my co-op.
What experience do you think will be the most useful for you in the future?
The most useful experiencer would be the opportunity to work with a well-developed codebase and understand how development happens in a professional environment. There are many differences between a well-documented codebase and what we are taught in the classroom.
How do you think the overall experience will help you in your career?
Throughout the experience, I was able to develop my skills for working in a professional environment. Having the ability to learn what is expected in the workplace while still in school has been quite useful and will be quite valuable in my career.
What aspect of the work did you enjoy the most?
I really enjoyed all the learning opportunities throughout my co-op. I was able to learn in areas that tie directly into my major at the same time as learning about electrical and mechanical systems that wouldn't have been taught in the classroom.
What aspect of the work did you not enjoy?
My least favorite part was probably all the seemingly repetitive testing at times, but overall, it was a great experience. Testing is just part of what you must do in any R&D Workplace.
Did you learn anything?
Yes! I learned quite a lot throughout the duration of my co-op. I was able to refine my abilities in C++ and working with the Linux Operating System. As well as learning how to work with C# and developing my professional workplace abilities.
Students often want to know if they will work alone or in a group. Was the work you did more individual or group work, and how does it compare with what you have done in school or at another job?
It varied quite a bit. Near the beginning of my co-op and through most of the Spring Semester, most of the work was done in collaboration with the other co-op in my department. However, at the end of the Spring Semester, I switched to more individual work with the occasional group project with the new co-op's.
What were your living arrangements during co-op? This question is especially important for those that are not from St. Louis.
I was provided with a housing stipend and rented an apartment, along with two other co-op's from the list of those who would be renting provided by HR, in Maryland Heights.
How was the supervision?
My supervisor made it so that it was easy to develop without feeling like someone was looking over my shoulder but at the same time was there to check-in on how the project was going and provide feedback as needed. I liked the style of supervision he used and felt like it really helped foster professional growth and learning.
Anything else you'd like to tell us about yourself, Hunter Engineering, the co-op program or the work?
I have found that the co-op program is designed in such a way that it really prepares you for life after graduation. You benefit from the program in the way that you work, and it is a truly remarkable program.