Rowan Torbitzky-Lane (January 2022 – August 2022)
Name: Rowan Torbitzky-Lane
School: Missouri University of Science and Technology
Major: Computer Science
Co-op period: January 2022 – August 2022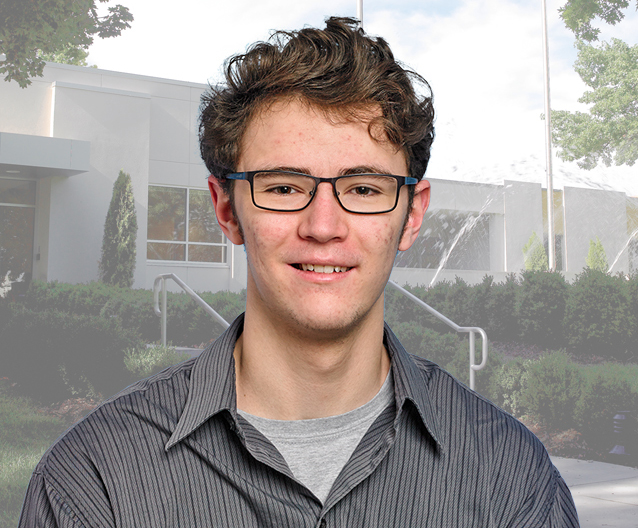 Co-op Experience
What was the interview process like?
I met my supervisor, Dave Voeller, at my school's career fair. We had an interesting conversation about what Hunter does and, specifically, what the Data Science/Machine Learning group does. Dave then asked for my resume and contact information. We set up an interview over email the next day.
The interview was relaxed. We talked about Machine Learning, Python, and past work experience. We talked about personal projects, what I learned on my own, and how I use technology daily.
Most students just want experience, but they may not know what type of experience they want. Please describe some of the work you did and what type of skills you needed. It is important to note the skills you could apply from what you've learned in school and what you learned on the job.
I fixed bugs in our tooling and trained neural networks. Our tooling is a large majority Python, some PowerShell, some JavaScript, and SQL.
School gave me the basis for programming. This Co-Op expanded my general knowledge on Computer Science. I was exposed to the world of Machine Learning and Software Engineering at the same time.
It's necessary to have good programming experience in general. Learning python before this Co-Op helped a lot. It's good to have prior knowledge on Machine Learning, but is not needed.
What experience do you think will be the most useful for you in the future?
Simply gaining a good amount of knowledge about Computer Science. I understand more concepts in my field, I can look at a codebase and understand it faster than before, and I know more libraries.
How do you think the overall experience will help you in your career?
I'd like to become a professor in the future. Having experience in industry gives me a perspective I feel many professors lack.
What aspect of the work did you enjoy the most?
I enjoyed the freedom the most. The Machine Learning Co-Ops would float an idea to our boss, and he would back it. Our boss never looked over our shoulder when programming. We have 15-minute breaks throughout the day, and we could do anything we want. Finally, flexible starting times allowed me to go to doctor visits before my shift.
What aspect of the work did you not enjoy?
There's not too much to dislike about the job. There are some parts that are repetitive and tedious. Learning the system took the longest with no previous Co-Ops here to guide us. I found that annoying.
Did you learn anything?
I learned plenty of Python, learned SQL from the beginning, and learned PowerShell with no prior experience as well. I learned different Machine Learning frameworks. I learned what working after university would look like. I learned what object storage is and how to use it.
Students often want to know if they will work alone or in a group. Was the work you did more individual or group work, and how does it compare with what you have done in school or at another job?
Everyone in my group worked on a separate part of our tooling; however, we asked each other for help and bounced ideas off one another.
This is much better than school because everyone here works equally as hard, and we all talk and get to know each other.
What were your living arrangements during co-op? This question is especially important for those that are not from St. Louis.
I'm from the St. Louis area, so I was able to live at home not too far from Hunter.
How was the supervision?
Dave is a fantastic boss. He's interested in us as a person, is open to ideas, gently suggests how to approach problems, and is willing to help when we are truly stuck.
There is no problem if I have a scheduling conflict, nor is it a problem if I must take a day off work occasionally.
Anything else you'd like to tell us about yourself, Hunter Engineering, the co-op program or the work?
This is my first Co-Op. The work environment is relaxed which I appreciate. I would come back for an internship if given the chance.