Hunter and GoMoto launching automatic alignment selling at NADA 2020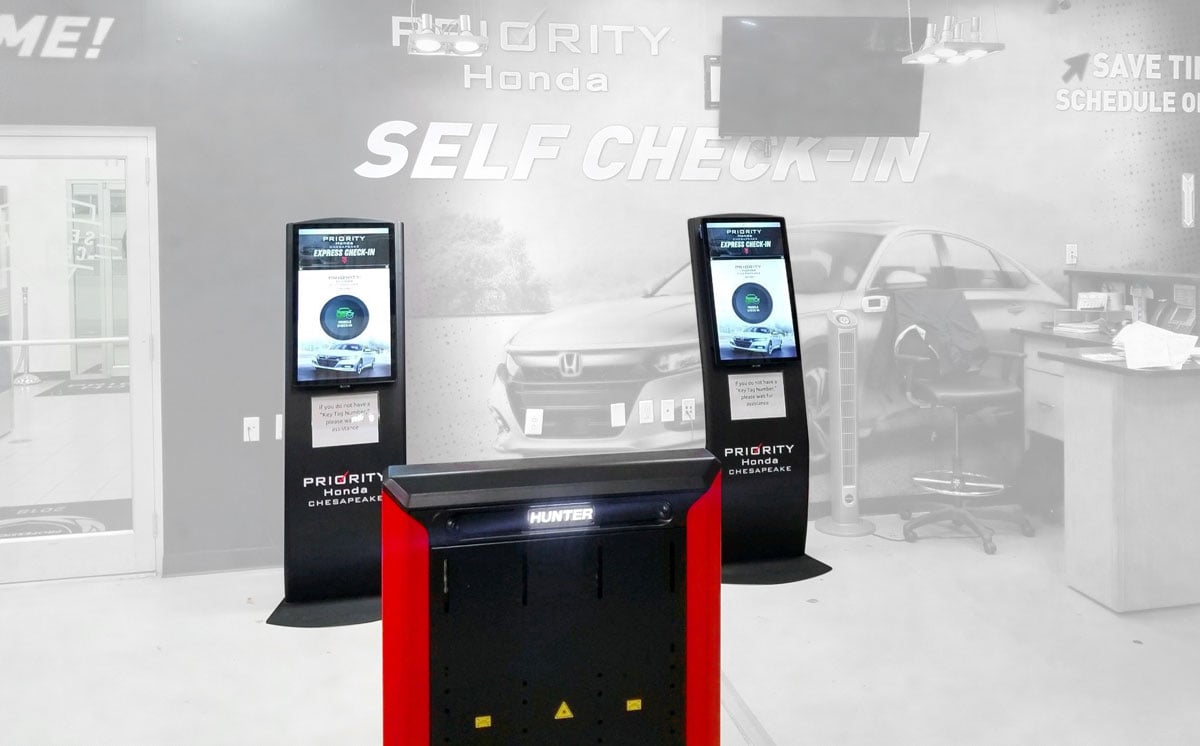 LAS VEGAS - Hunter Engineering will be hosting GoMoto in-booth at the 2020 NADA Show to showcase a new integration designed to increase alignment sales for dealerships by ensuring automated alignment offer is included with every qualifying vehicle. Anyone interested in learning about this new integration is encouraged to visit Hunter's booth in Central Hall (#234C), Feb. 15-17 at the Las Vegas Convention Center.
With Hunter's unmanned alignment inspection system, Quick Check Drive®, the GoMoto virtual service advisor kiosk can conveniently offer wheel alignment service to customers during self-service check-in.
When a customer drives through Hunter's Quick Check Drive®, total toe and camber results are automatically sent to the GoMoto self-service kiosk, ensuring every alignment check result is presented to customers. If misalignment is identified, vehicle owners can choose to add alignment service to their repair order with one touch on the kiosk screen.
By presenting every opportunity and streamlining the check-in process, Hunter + GoMoto can grow your profitable alignment business while drastically improving check-in time for both customer and service advisor, giving customers a frictionless service drive experience.
Learn more about the GoMoto virtual service advisor for automotive service.
About GoMoto
GoMoto was started by seasoned automotive and technology entrepreneurs with a simple passion to develop and deploy the dealership experience of the future. GoMoto creates comprehensive dealer-focused solutions that drive sales and provide customers captivating interactive technology in-store. Their flagship product, The Virtual Service Advisor, is indoor and outdoor Kiosk technology that streamlines service check-in and increases profitability by intelligently offering customers vehicle-specific product, service, and trade equity offers. For more information about GoMoto or about the Virtual Service Advisor please visit www.gomoto.com or call 773.844.5382.
Hunter Engineering Company® is the global leader in alignment systems, wheel and tire service, brake service and inspection lane equipment. Hunter® equipment is approved and used by vehicle manufacturers, automobile and truck dealers, tire dealers and service facilities around the world.
For additional information, visit our website at www.hunter.com or contact Maddie Laviolette, Marketing Communications Specialist, Hunter Engineering Company®, 314-716-0380.
For more information, please contact your local Hunter® representative at www.hunter.com/demos