Hunter Engineering's AutoComp Elite® connecting soon to HunterNet® 2 customer portal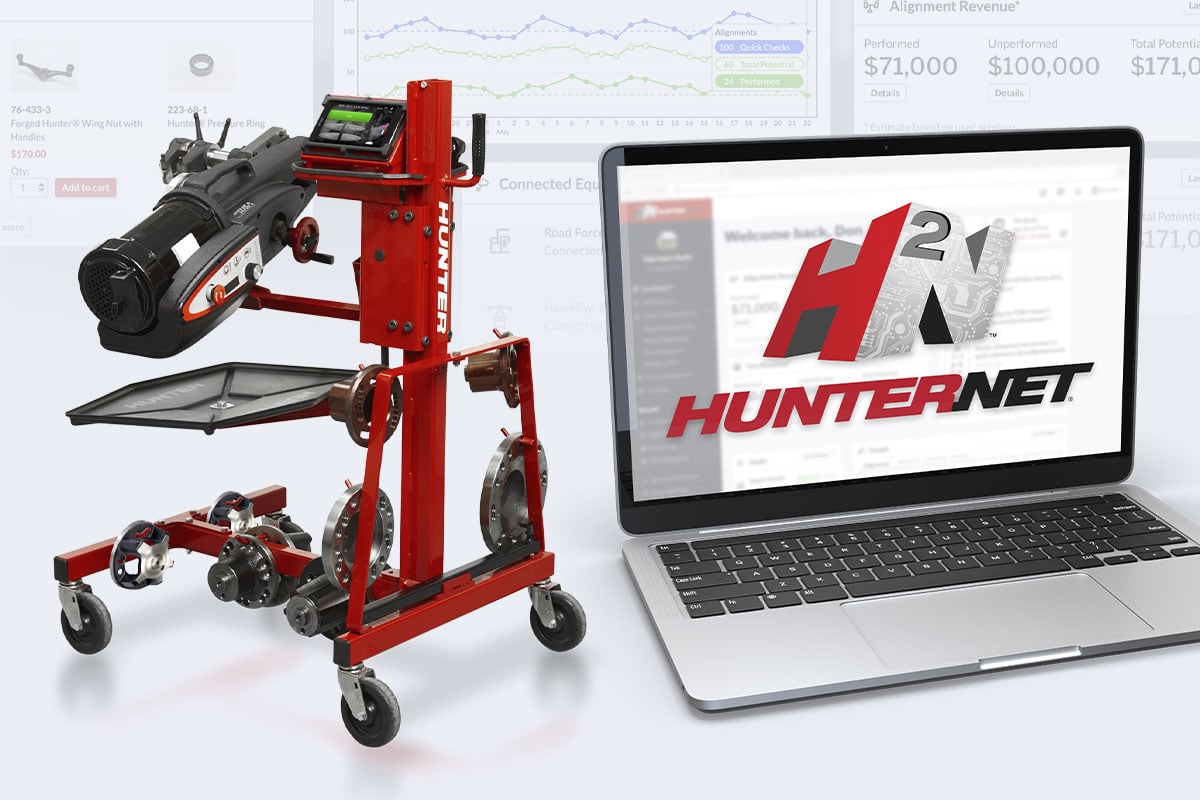 ST. LOUIS – Hunter Engineering will soon be adding its AutoComp Elite® brake lathes to the list of Hunter equipment connected to HunterNet® 2.
HunterNet® 2 is Hunter's online customer portal featuring connected equipment results and reports, online consumable shopping, installed equipment information, training and more at no cost.
 Shop owners and managers will now be able to monitor ACE lathe usage, track its return on investment, purchase consumables 24/7 and more.
"If you're a service manager, you'll know how many brake jobs you've done that day, that month, or that year," said Greg Meyer, senior Hunter product manager. "So it'll be very easy to track your equipment usage and shop efficiency, among other things."
The connectivity also provides a permanent record of what type of work was performed and the details of the job. For example, if a shop has a Hunter lathe that includes the Digi-Cal feature, HunterNet® 2 will capture the exact thickness the rotors were cut to.
"So not only would you have the record of the brake job; you'd have documentation that it was done properly," Meyer said.
To learn more, visit https://www.hunter.com/hn2.     
Hunter Engineering Company® is the global leader in state-of-the-art wheel alignment systems, wheel balancers, brake lathes, tire changers, lift racks, diagnostic scan tools and ADAS recalibration equipment. Hunter equipment is approved and used by vehicle manufacturers, automobile and truck dealers, tire dealers and service facilities around the world.
For more information, visit www.hunter.com or contact Tommy Maitz, director of marketing, Hunter Engineering Company®, at contact.hunter@hunter.com. For additional information, please contact your local Hunter business consultant at https://www.hunter.com/contact.
Follow Hunter Engineering Company® on YouTube, Facebook, Instagram and LinkedIn.