Drive-thru Heavy Duty Inspection
Sell more service. Earn more per mile. Drive safer. No labor.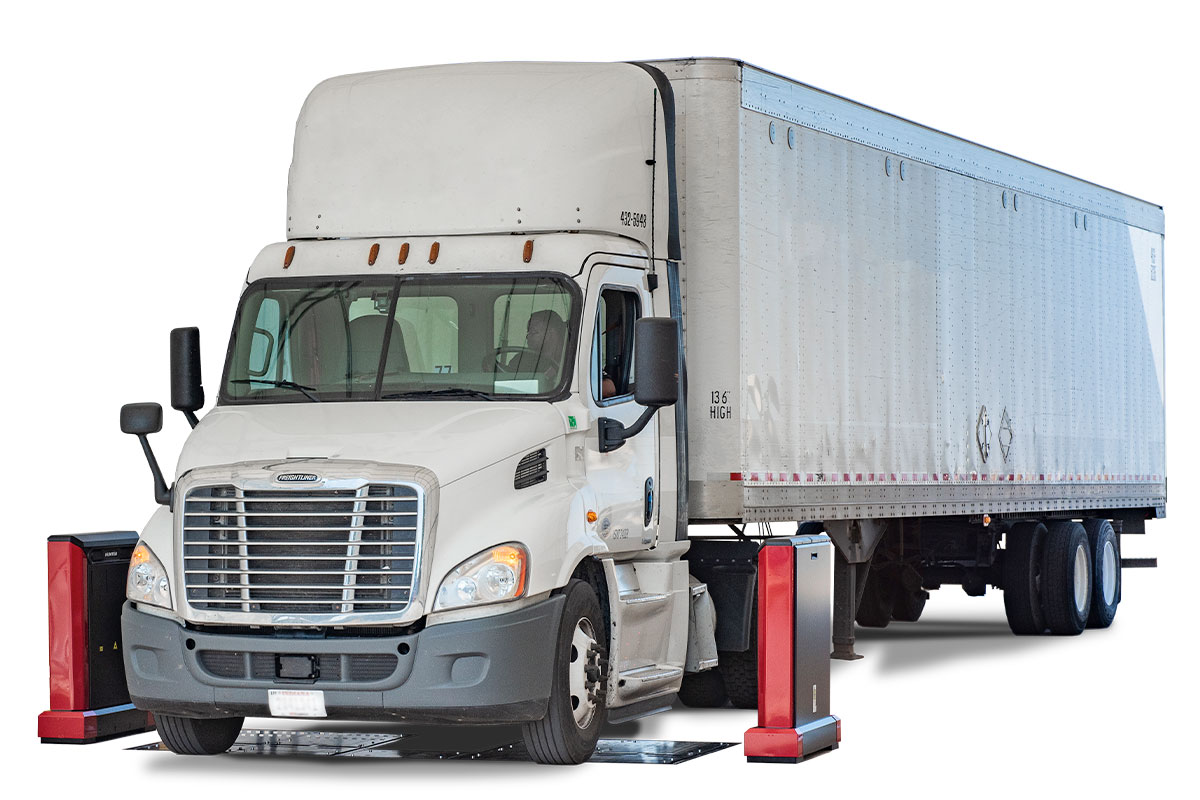 Find needed work in seconds!
Generate additional alignment and tire replacement sales
Uncover opportunities to increase safety & decrease cost-per-mile
Driver performs inspection - no technician required
Monitor fleet status live on Flightboard
Supports multi-trailer configurations, dual axles, and super-single tires
Identify ALL major sources of tire wear and fuel-wasting alignment conditions on ALL Axles.
ALL in one pass.
Touchless Heavy Duty Inspection Arrives Spring 2021
Contact your Hunter Representative and and see how touchless heavy duty inspection can revolutionize your repair and fleet business.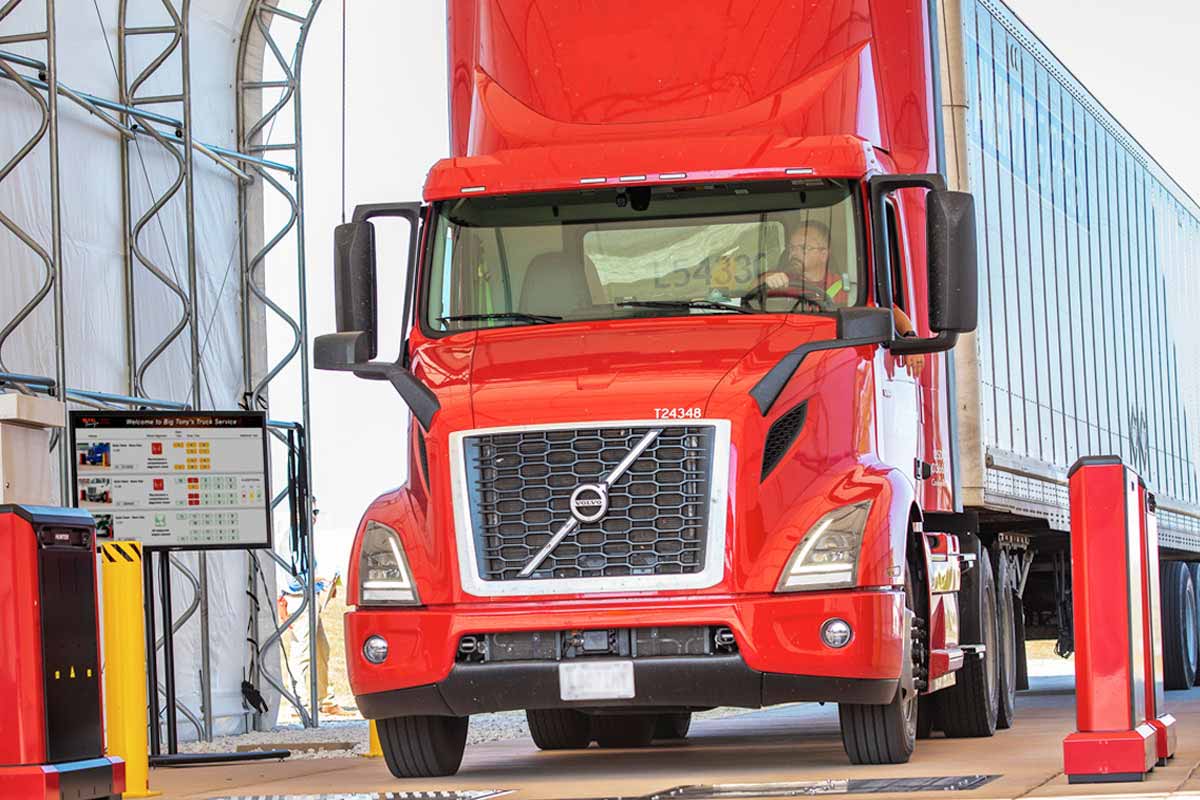 A Complete HD Inspection Package
Discover profit-generating and cost-saving opportunities without stopping or labor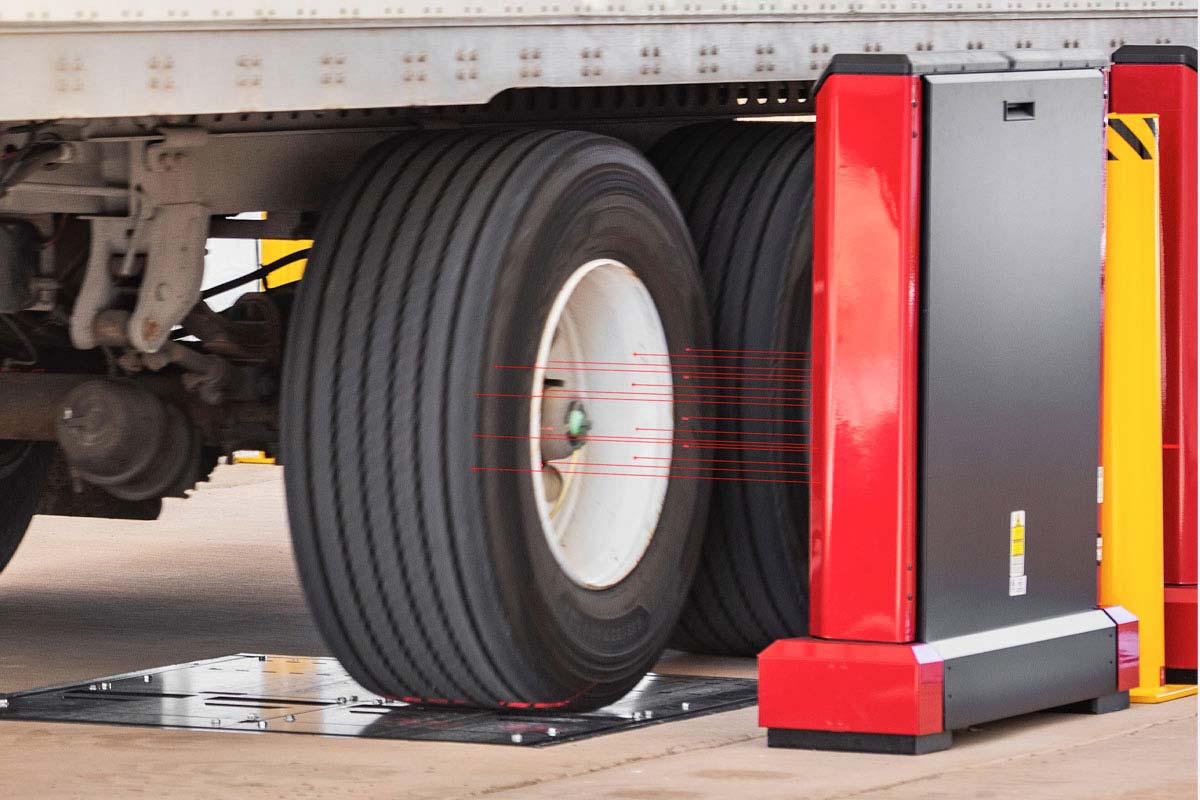 Touchless Heavy Duty Alignment and Tread Depth Inspection
Touchless alignment and 3D tread depth measurements on dual-axle and super single tires empowers you to address fuel-wasting alignment and unsafe tread depth conditions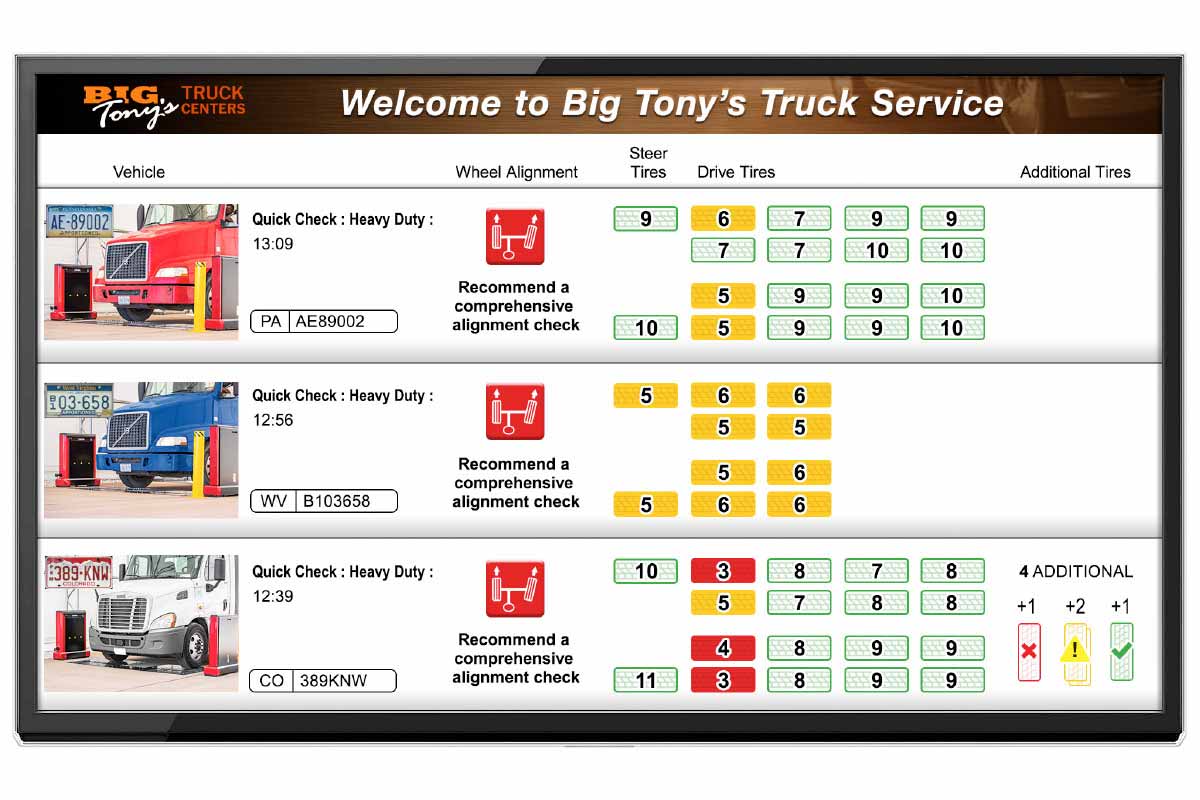 Real Time Results
Automatically present alignment and tire replacement opportunities to highlight service needs and generate more business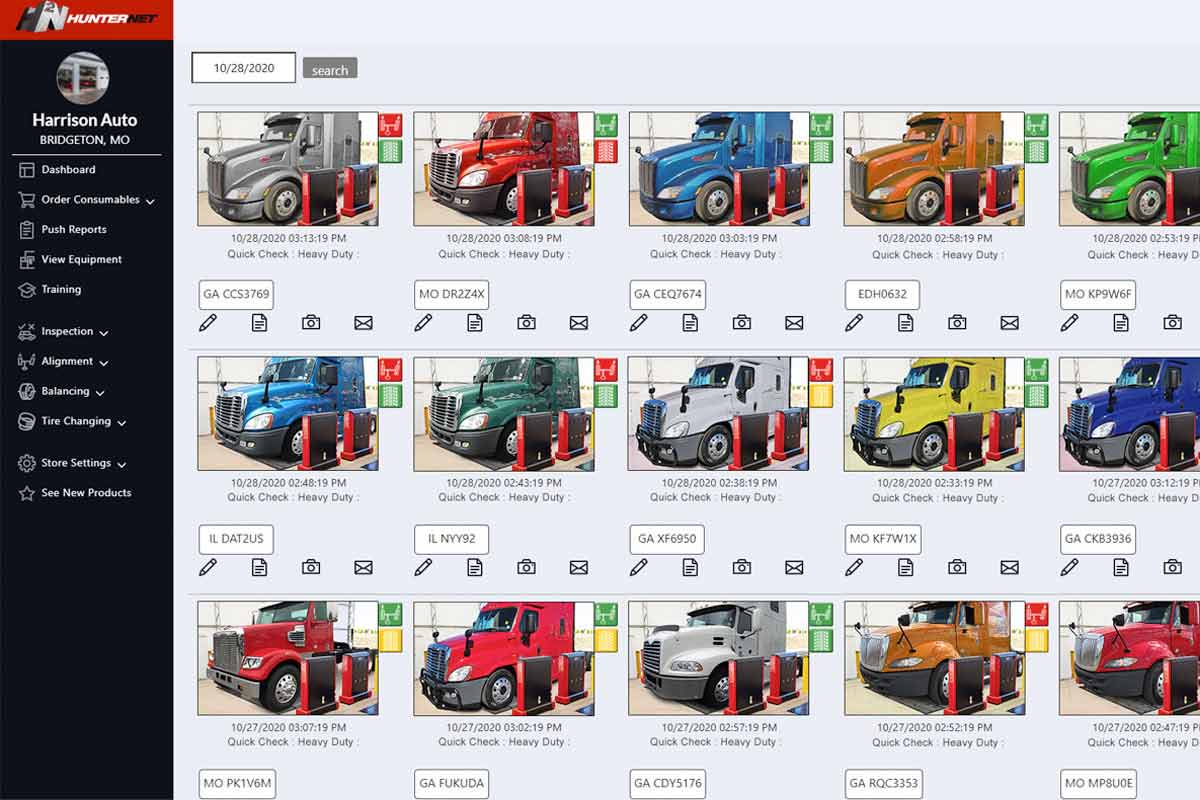 Manage and Track Fleet Status
Powerful insight provided by HunterNet2 provide unmatched visibility on your opportunities and conversions- maximizing your return on investment