Hunter ADAS
Hunter ADAS Solutions
Take control with our ADAS calibration tools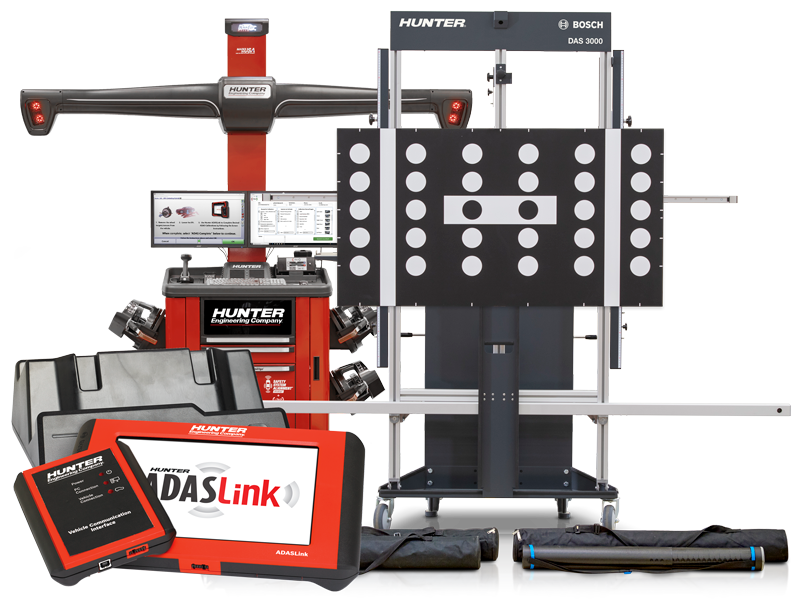 Return on Investment
Keep profitable ADAS calibrations in house
ADAS is not just optional anymore, it's often required after body repair or wheel alignment.
ADASLink®
Full diagnostic power in your hands
Perform pre- and post-scans, dynamic (driving) ADAS calibrations, easy fixture (static) positioning, and review vehicle diagnostics in any bay.
Workspace
ADAS requires less space than you may think
Most ADAS calibrations can be performed within 10 ft. of the vehicle and others only up to 16.5 ft.
asTech® Assistance
Connect with full OEM vehicle-specific procedures
asTech® provides remote access to OEM scan tools and technicians to assist with diagnostics and ADAS calibrations in your shop.