ADAS Calibration
Break into the ADAS calibration business and keep your services in-house.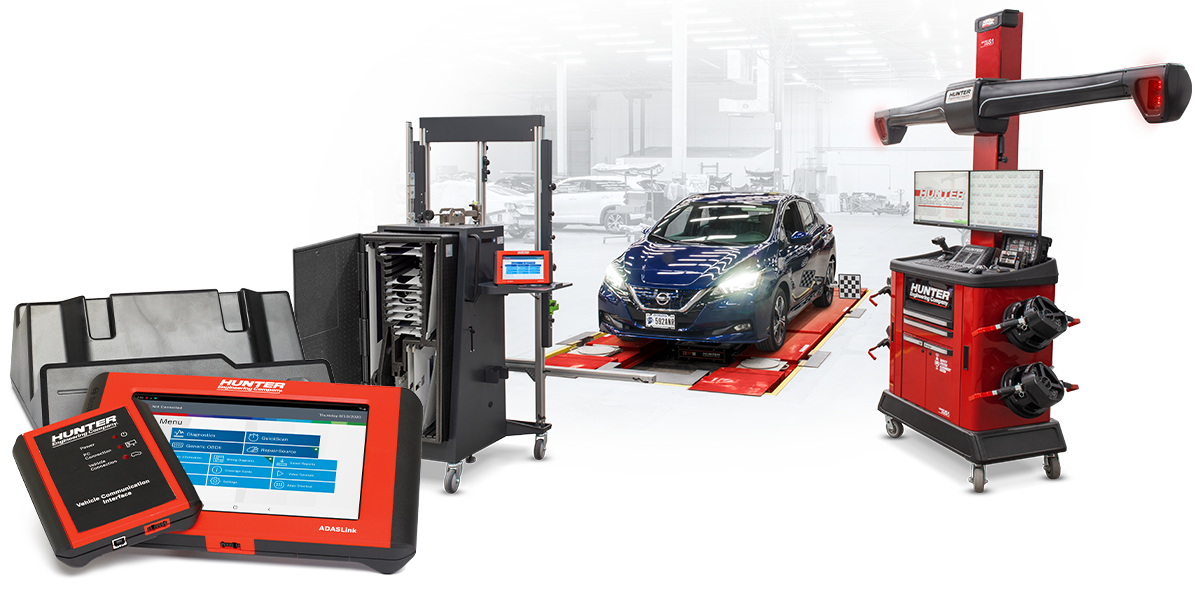 ADASLink® and DAS 3000
ADASLink®, Hunter's premium, full-diagnostic scan tool, includes ADAS calibration and secure FCA gateway capabilities, enabling shops to take control of this challenging work by decreasing steps, increasing efficiency and cutting calibration time in half.
ADAS Coverage Guide on HunterNet® 2
Hunter Engineering has taken another major step toward making ADAS calibration as available and accessible as possible. Previously, when needing ADAS calibration information, techs had to look it up manually on the scan tool. Now, Hunter's ADAS Coverage Guide is available online through the HunterNet® 2 customer portal, accessible from anywhere at any time.
Online Wheel Alignment Guide
Previously, techs needing to know which resets are required after a wheel alignment had to refer to a printed guide, updated every six months. No more. Now Hunter's Wheel Alignment Guide 1708-T is available online free of charge to Hunter customers via Hunter's online customer portal, HunterNet® 2.
Get in touch with your local Hunter team for more information or to schedule a free on-site equipment demo.
This contact form is intended for legitimate Hunter equipment and service inquiries. All other use is prohibited and will be discarded. See Full Terms of Use

It's your shop. Make ADAS your work.
"When you do it all in-house, you're in control."
"Factor in the time to send it out to another shop, what it costs you to get it there, what the other shop is going to bill you for — when you bring all that in-house, you erase all of that."
Jim Smith, Owner, Complete Collision Center, St. Robert, MO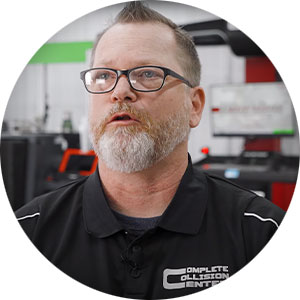 Complete Collision Center finds a complete ADAS calibration solution
Jim Smith, Owner of Complete Collision Center in St. Robert, MO, speaks about how investing in Hunter ADAS equipment allowed them to keep calibration services in-house and control the profits and cycle time of the repair process.
Take Control of ADAS
Hunter's innovative ADASLink® diagnostic scan tool powered by Bosch allows you to take control of ADAS calibrations and keep this profitable work in-house.
Hunter ADASLink® and Bosch DAS 3000
ADASLink® can perform dynamic calibrations by itself, or it can be paired with the all-in-one Bosch DAS3000 for static calibrations, providing on-screen guidance for set-up and positioning.
ADAS Calibration Post-Alignment: The importance of service providers
Proper alignment is essential for ADAS to work as intended, by ensuring that it coincides with the direction of travel and steering wheel direction. Many manufacturers require aligning the ADAS electronically when making mechanical alignment adjustments.
See a profitable return on investment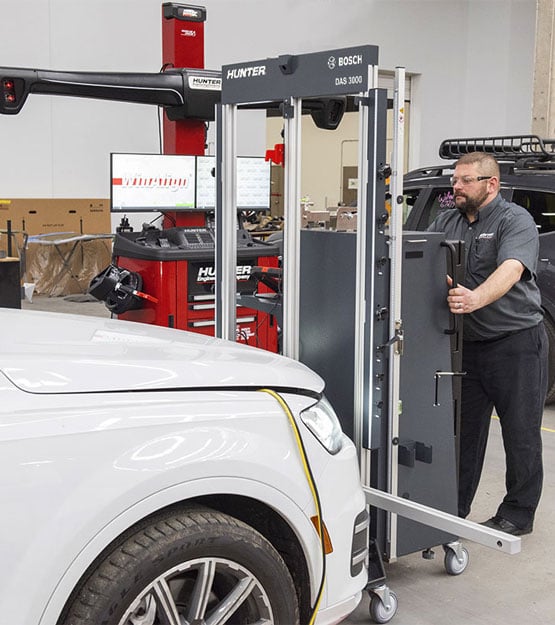 Calibrations shouldn't be difficult. Hunter makes it easy.
"Their vehicle doesn't have to go to a dealership to get the same reset."
"Wheel alignment has evolved so much — the electronics are tied in now with the mechanical adjustments — you can't really just do one or the other."
Juan Bonilla, Co-Owner, RSC Automotive, San Clemente, CA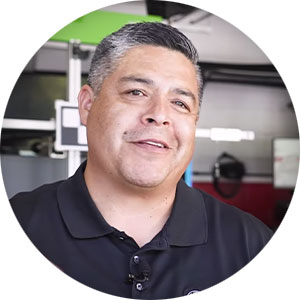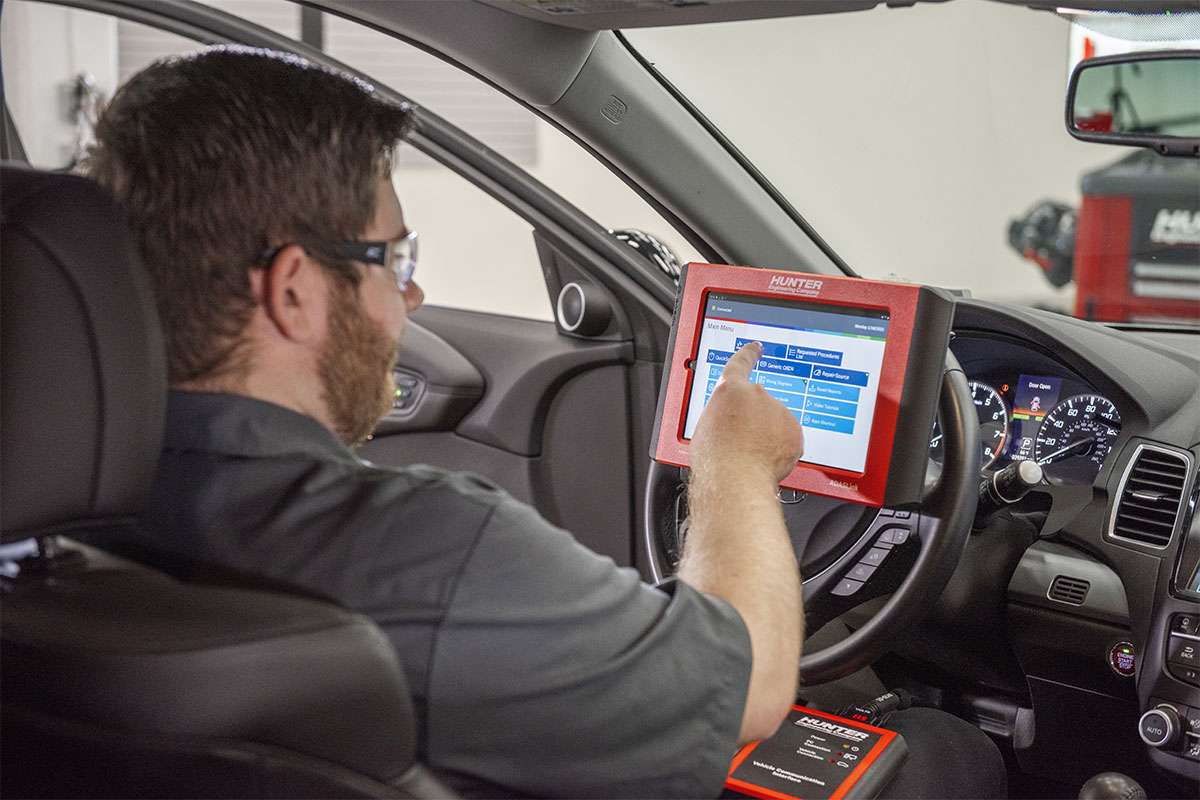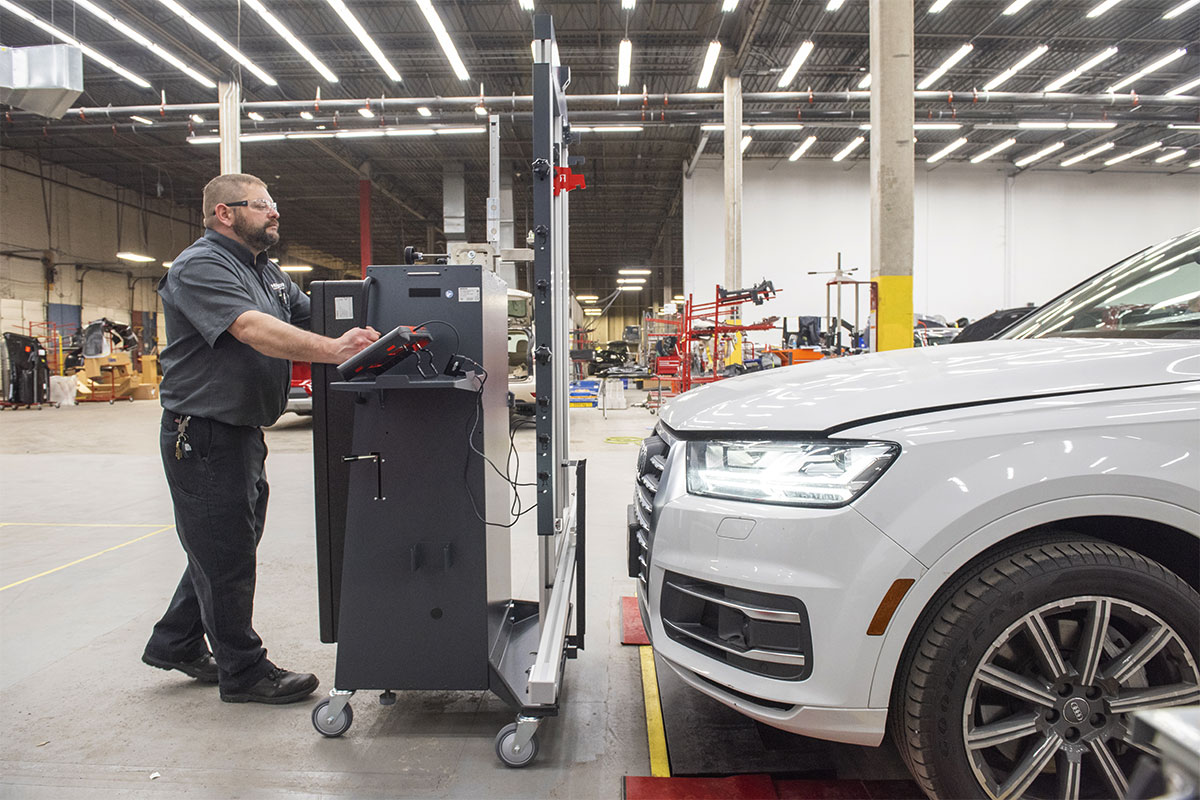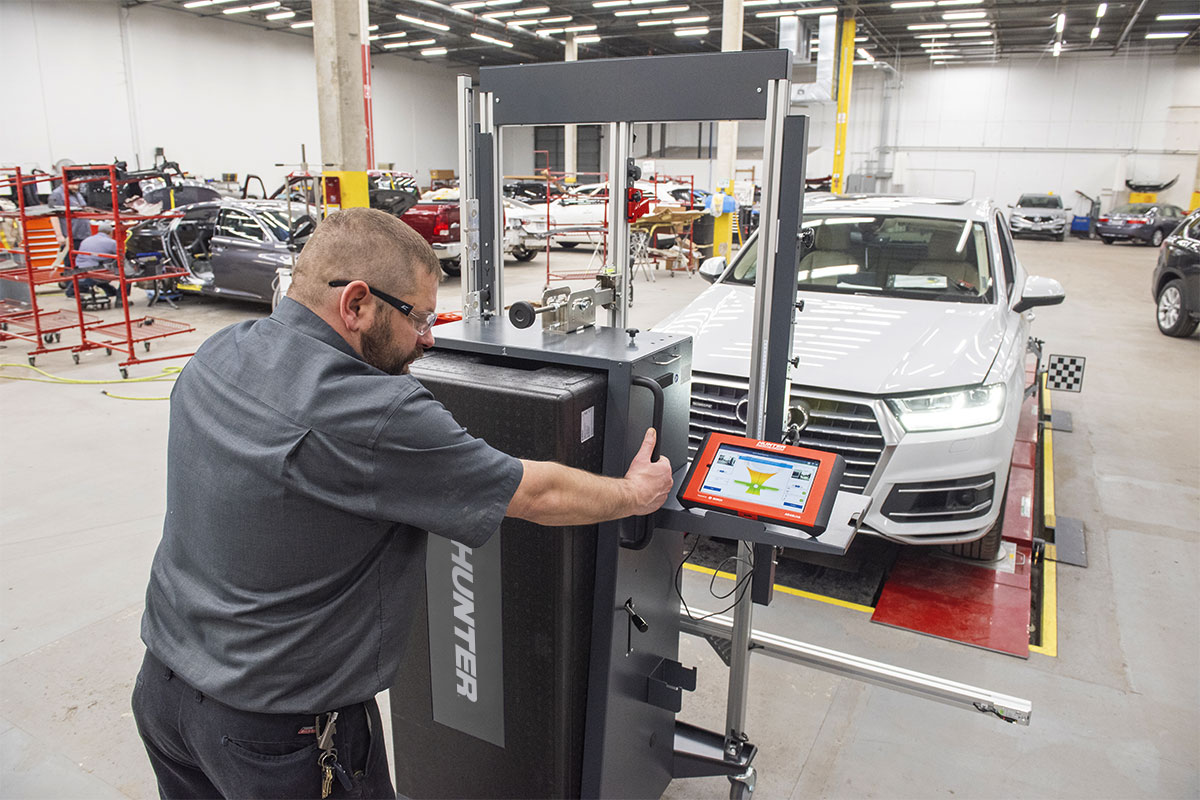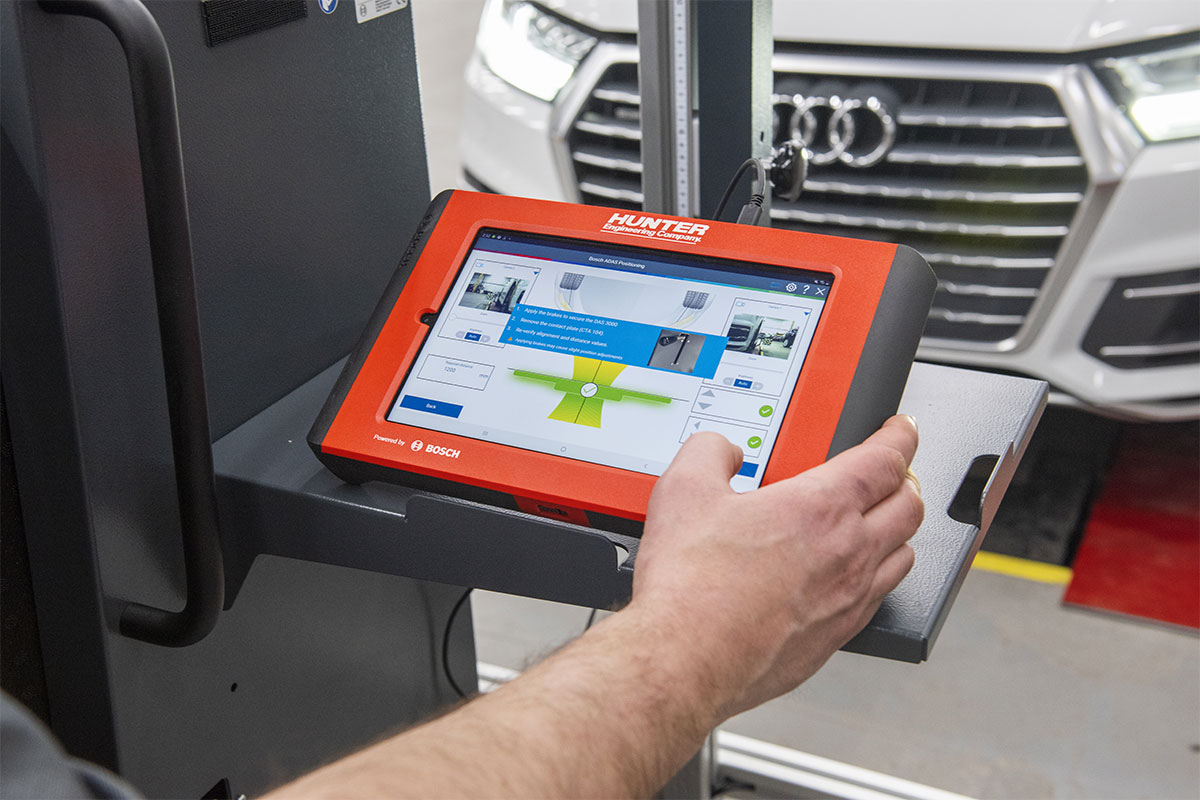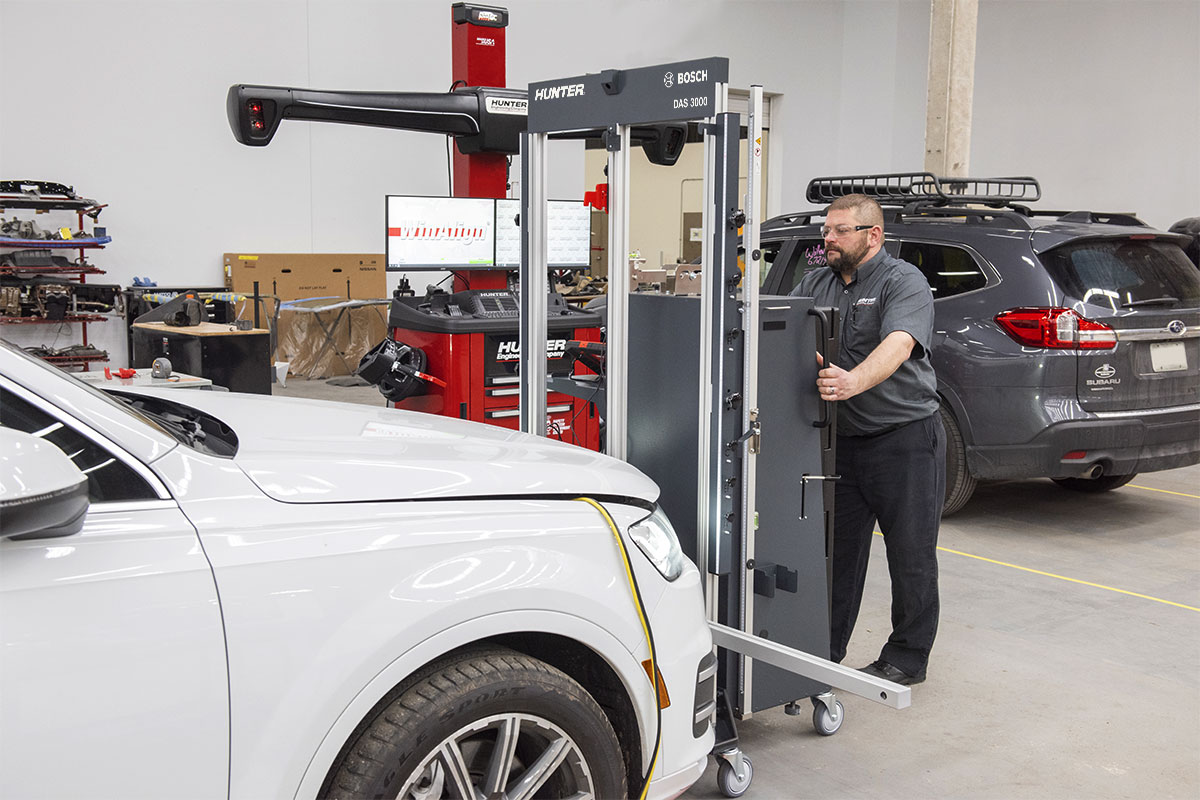 Get in touch with your local Hunter team for more information or to schedule a free on-site equipment demo.
This contact form is intended for legitimate Hunter equipment and service inquiries. All other use is prohibited and will be discarded. See Full Terms of Use