Connected Equipment
Equipment intelligence tools help you manage your business and profits in real time.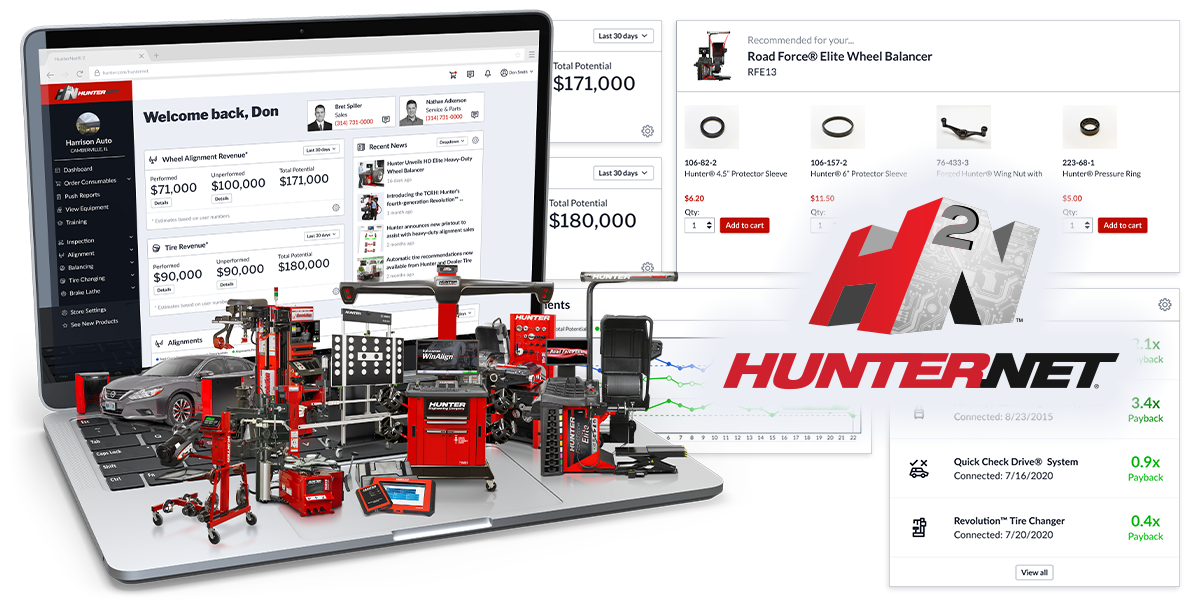 Get in touch with your local Hunter team for more information or to schedule a free on-site equipment demo.
This contact form is intended for legitimate Hunter equipment and service inquiries. All other use is prohibited and will be discarded. See Full Terms of Use
Online Wheel Alignment Guide
Previously, techs needing to know which resets are required after a wheel alignment had to refer to a printed guide, updated every six months. No more. Now Hunter's Wheel Alignment Guide 1708-T is available online free of charge to Hunter customers via Hunter's online customer portal, HunterNet® 2.
Brake Lathe With Tablet and HunterNet® 2 Portal
Hunter's award-winning brake lathes, already a cut above the rest, raise the standard even higher with the addition of a tablet and HunterNet® 2 connectivity. The tablet, available earlier this year, conveniently brings a wide range of information to the technician's fingertips in an intuitive, user-friendly display.
TCX59 Pro Tire Changer with HunterNet® 2 Connectivity
Hunter Engineering's new TCX59 Pro tire changer offers a high degree of productivity and usability through a new polymer-based head, the reintroduction of the two-point press arm, and connectivity to the HunterNet® 2 online customer portal, opening a world of actionable data to set goals, track equipment usage, monitor ROI and more.
ADAS Coverage Guide on HunterNet® 2
Hunter Engineering has taken another major step toward making ADAS calibration as available and accessible as possible. Previously, when needing ADAS calibration information, techs had to look it up manually on the scan tool. Now, Hunter's ADAS Coverage Guide is available online through the HunterNet® 2 customer portal, accessible from anywhere at any time.

Inspect every vehicle. Increase your opportunities. Maximize your equipment usage.
"Not only is it paying for itself, but now the demand is there for more equipment."
"We went from averaging 180-200 alignments per month to last month doing 418 alignments — grossing $30k."
Todd Heitz, National Director of Fixed Operations, Greenway Automotive Group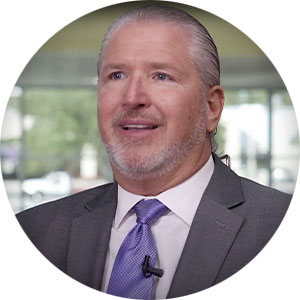 Hunter Push Reports doubled Greenway CDJR's alignment business overnight
Todd Heitz, National Director of Fixed Operations for Greenway CDJR in Orlando, FL, speaks about how being proactive with Hunter Push Reports doubled their alignment business in the first month by promoting accountability.
Truly Manage Your Business with the HunterNet® 2 Customer Portal
Hunter's connected equipment works on two levels: in the back of the shop, getting the work done for your customers every day; and in the front of the shop, providing you with data and tools to monitor performance and manage your business like never before. Analyze, calculate, track, plan--HunterNet® 2 is revolutionizing shops with real data and insight from the best equipment in the business.
HunterNet® 2 - Customer Portal
Maximize your revenue and performance. Track alignment and tire revenue potentials. Get personalized push reports daily and quickly contact your local Hunter team for questions and support. Shop consumables with ease, sorted conveniently by your shop's Hunter equipment and product type.
Get in touch with your local Hunter team for more information or to schedule a free on-site equipment demo.
This contact form is intended for legitimate Hunter equipment and service inquiries. All other use is prohibited and will be discarded. See Full Terms of Use