Hunter announces the launch of a new virtual event: The Hunter Innovation Expo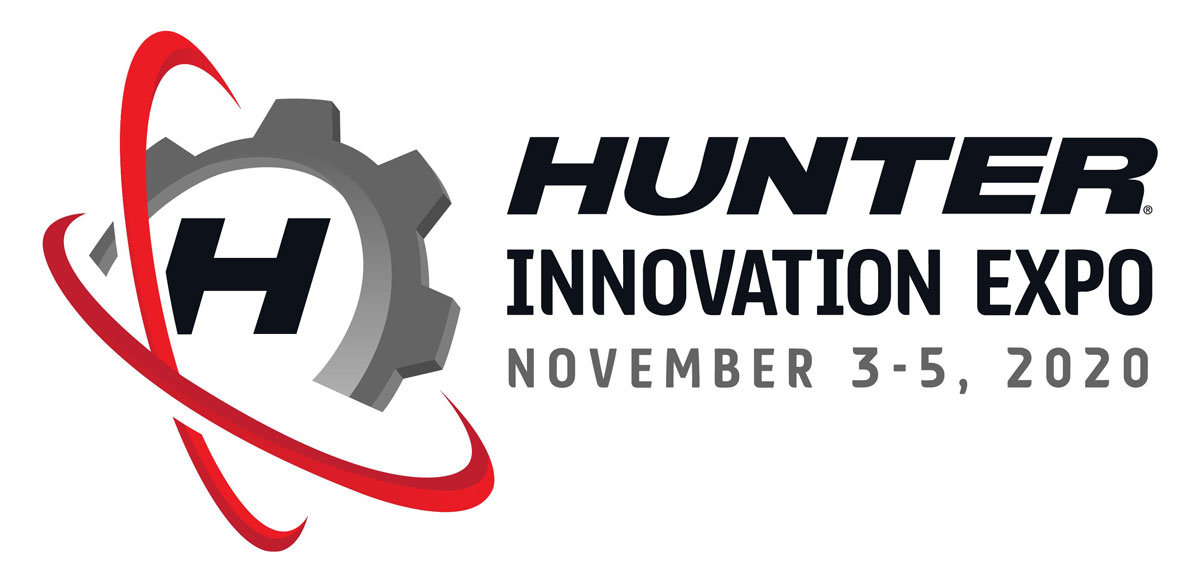 ST. LOUIS – Hunter is excited to announce a brand-new event: The Hunter Innovation Expo. The expo will webcast multiple times from Tuesday, Nov. 3rd through Thursday, Nov. 5th, and will involve exciting equipment demonstrations and exclusive promotional offers for participants.
The fast-paced event will feature detailed, hands-on demonstrations of over 20 never-before-seen products and enhancements.
See a sneak peek of the Hunter Innovation Expo.
"We are very excited to launch the Hunter Innovation Expo and have participants experience the event from wherever they choose," noted Senior Vice President of Global Sales, John Zentz. "This is a record year for new and enhanced products from Hunter, and we are ecstatic to share new equipment and exclusive promotions that shops will not want to miss. Please join us for this one-of-a-kind event."
Be sure to watch the fun and fast-paced event to get your promo code for exclusive equipment deals only available during Hunter Innovation Expo week, Nov. 3-5, 2020.
Hunter Engineering Company® is the global leader in alignment systems, wheel and tire service, brake service and inspection lane equipment. Hunter® equipment is approved and used by vehicle manufacturers, automobile and truck dealers, tire dealers and service facilities around the world.
For additional information, visit our website at www.hunter.com or contact Maddie Laviolette, Marketing Analyst and Communications Specialist, Hunter Engineering Company®, 314-716-0380.
For more information, please contact your local Hunter® representative at https://www.hunter.com/contact