Hunter Engineering participates in West Africa Automotive Show in Nigeria, once again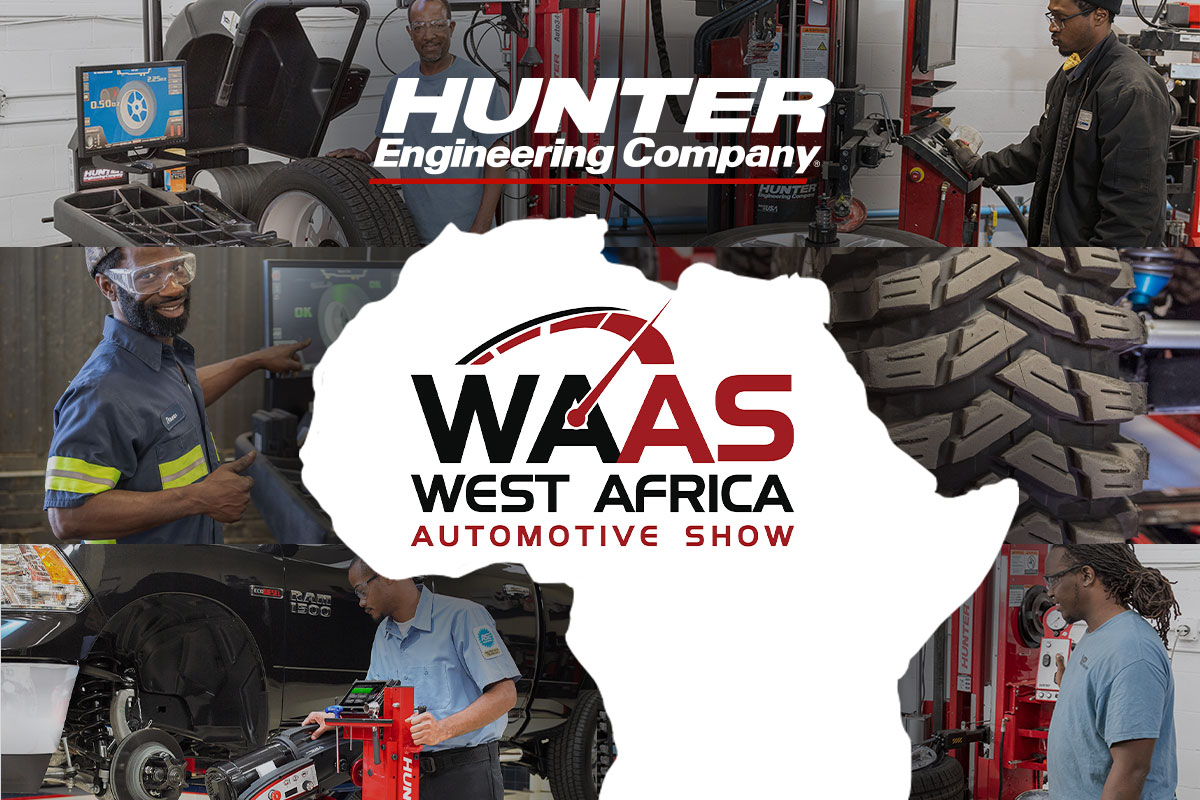 ST. LOUIS – Last year's West Africa Automotive Show was the first time Hunter Engineering had participated in a trade show on the African continent. Last month, Hunter made it two years in a row.
Hunter was among the more than 150 exhibitors taking part in the show at Landmark Centre in Lagos, Nigeria, May 16-18. More than 3,000 automotive professionals were in attendance.
The event is the only automotive show that takes place in West Africa. Hunter again welcomed distributors and end users to a range of aligners, wheel balancers, tire changers and brake lathes.
Hunter Regional Manager Ranjeet Mahato led the Hunter team, with help from Hunter distributor Al Babtain General Trading FZE. "We were happy to return to the West Africa Automotive Show, following our very successful experience last year," he said. "This year was even better, since were able to offer live demonstrations of Hunter equipment. The interest and response from the attendees was tremendous."
Hunter Engineering's dedicated dealer network of importers and distributors delivers industry-leading world-class products to workshops in more than 100 countries across the globe.
"This event is an important component in our effort to expand our reach in this international market," Mahato said.
For more information, visit www.hunter.com.
Hunter Engineering Company® is the global leader in state-of-the-art wheel alignment systems, wheel balancers, brake lathes, tire changers, lift racks, autonomous alignment and tire inspection equipment, diagnostic scan tools and ADAS recalibration equipment. Hunter equipment is approved and used by vehicle manufacturers, automobile and truck dealers, tire dealers and service facilities around the world.
For more information, visit www.hunter.com or contact Tommy Maitz, director of marketing, Hunter Engineering Company®, at contact.hunter@hunter.com. For additional information, please contact your local Hunter business consultant at https://www.hunter.com/contact.
Follow Hunter Engineering Company® on YouTube, Facebook, Instagram and LinkedIn.