Hunter Engineering adds SmartSpot technology to its premium wheel balancers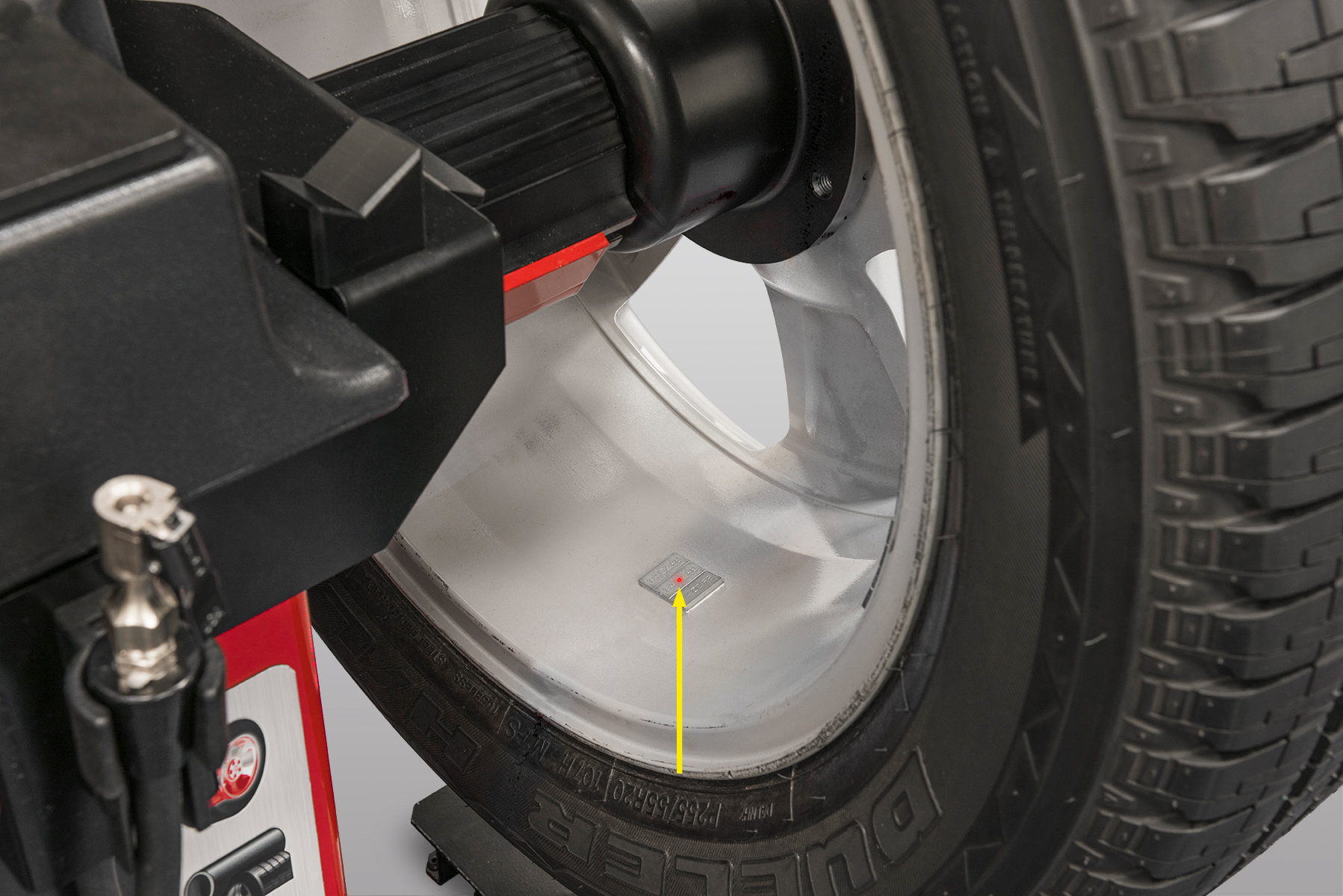 Moving laser dot locates the exact location for quick, easy weight placement
Hunter Engineering is making weight placement for wheel balancing as precise, accurate and easy as it can be with the introduction of its SmartSpot technology.
SmartSpot is a moving laser dot that locates the exact location where the technician should place the designated tape weights. This new feature will be standard on Hunter's Road Force Elite® and HD Elite® wheel balancers.
The new technology will be available for demonstration and ordering at NADA 2022 next week in Las Vegas.
The laser dot pinpointing the exact location is designed to remove even the slightest confusion as to where weights should be placed. It saves time by reducing weight chasing, or repeated trial and error, by ensuring maximum speed and accuracy the first time.
Additionally, SmartSpot reduces the number of instances where a technician might place the inner weight in the outer location, or vice versa.
"Most of the time, technicians will be able to view the screen and properly place the weights on the projected line," said Greg Meyer, senior Hunter product manager. "With the SmartSpot laser, we're able to remove any ambiguity by automatically locating the exact spot for the quickest and easiest possible placement."
For more information, visit https://www.hunter.com/wheel-balancers.
Hunter Engineering Company® is the global leader in state-of-the-art wheel alignment systems, wheel balancers, brake lathes, tire changers, lift racks, diagnostic scan tools and ADAS recalibration equipment. Hunter equipment is approved and used by vehicle manufacturers, automobile and truck dealers, tire dealers and service facilities around the world.
For more information, visit www.hunter.com or contact Tommy Maitz, director of marketing, Hunter Engineering Company®, at contact.hunter@hunter.com. For additional information, please contact your local Hunter business consultant at https://www.hunter.com/contact.
Follow Hunter Engineering Company® on YouTube, Facebook, Instagram and LinkedIn.