Dunlop Tire Center
"Hunter is a great product, backed by excellent service. We use the entire range of equipment."
Dunlop employs a number of Hunter products, but for them the Revolution tire changer is "truly an amazing machine."
Dunlop Tire Center in Kuwait has 15 service centers across the country, and all of them use Hunter Engineering equipment. "Hunter is a great product, backed by excellent service," says divisional manager Dalton Pereira. "We use the entire range of equipment."
Dunlop prefers Hunter alignment systems and tire balancers, because they're a great return on investment. "Most machines pay for themselves in the first year of operation," Pereira says. But his favorite is the Revolution™ tire changer, which he describes as the crème de la crème.
"It's truly a revolution in tire changing," he says. "It cuts down the time for tire changing by 50 percent."
Dalton Pereira
Divisional Manager, Dunlop Tire Center, Kuwait
Explore Futher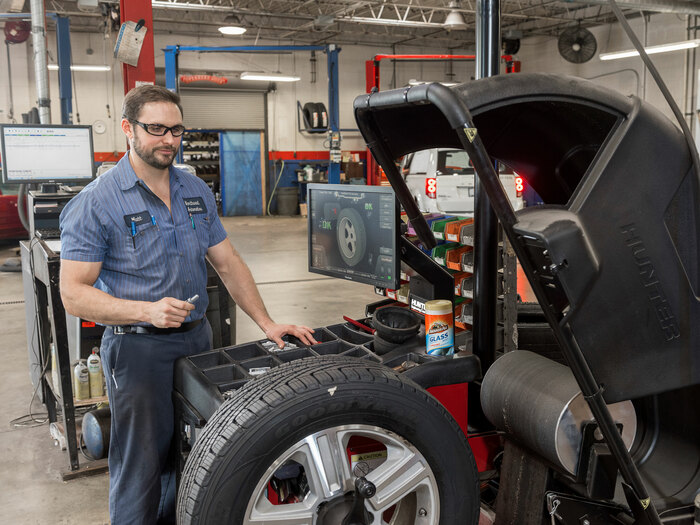 Road Force® Elite
Wheel Balancer
The world's fastest diagnostic wheel balancer; providing a faster balance than any traditional balancer.