Lake Norman Tire
"Hunter has helped me grow."
Ken Silverman, Owner of Lake Norman Tire & Auto in Mooresville, NC, has the motto "If we can't do it right, we won't do it." Their investment in Hunter equipment allows them to do the job right, maintain customer trust, keep technicians satisfied, and offer services that no other shop in their area does.
My guys love working here because of the equipment, says owner Ken Silverman.
Ken Silverman of Lake Norman Tire & Auto in North Carolina says his philosophy is simple: Everything we do is for the long term. If we can't do it right, we won't do it. That attitude explains Ken's long relationship with Hunter Engineering and the wide range of equipment his shop is putting to constant use.
The inspection lane; that's my favorite part, he says. It's like having an employee without having to pay an employee. With Hunter's Quick Check® Drive autonomous inspection system, Ken's shop quadrupled their alignment business overnight, and the tire business at least doubled.
Explore further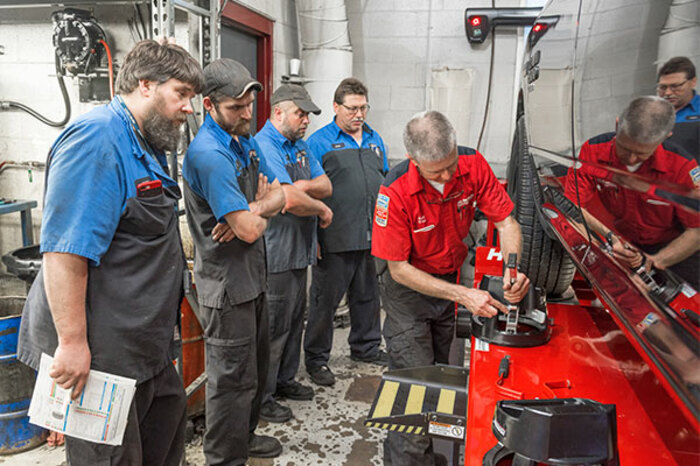 Hunter service
Largest in the industry
Hunter deploys the largest service force of highly-qualified representatives in the industry.