Hunter Quick Check Drive®
Quick Check® Unmanned Inspection
Check every vehicle, see every opportunity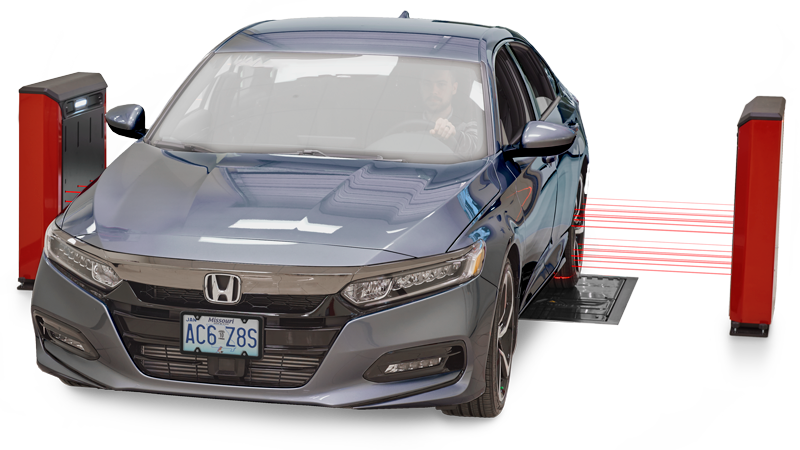 Return on Investment
Identify and sell the most profitable services
Gain Opportunities
Check every vehicle, see every opportunity
Streamlined intake process allows you to focus on selling profitable, needed services.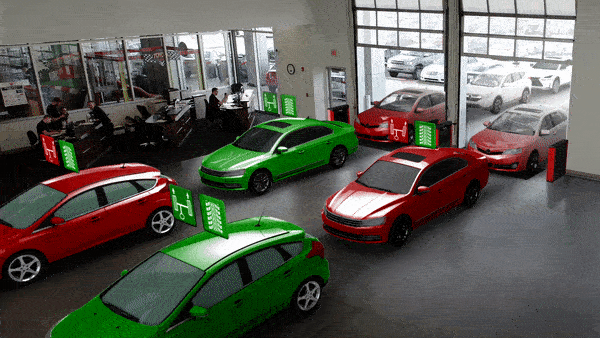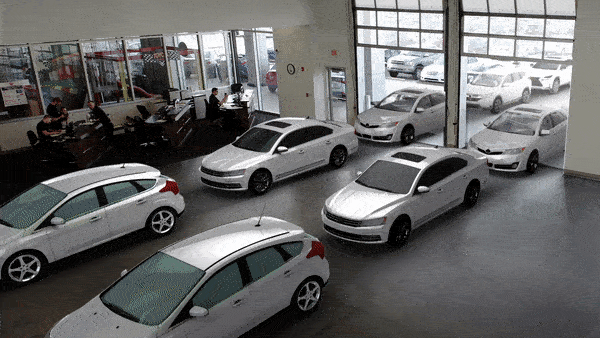 Flightboard™ Results Display
Provide complete customer transparency
Customer vehicle results display automatically in the waiting area or service drive.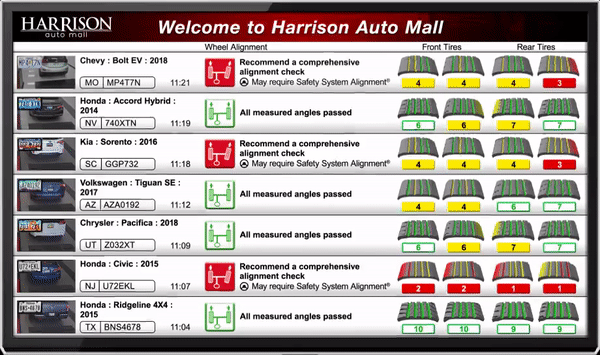 Automatic Body Image Capture
Prevent false damage claims
Cameras automatically capture 40 images per vehicle.
Save your store thousands of dollars or utilize your own collision repair service.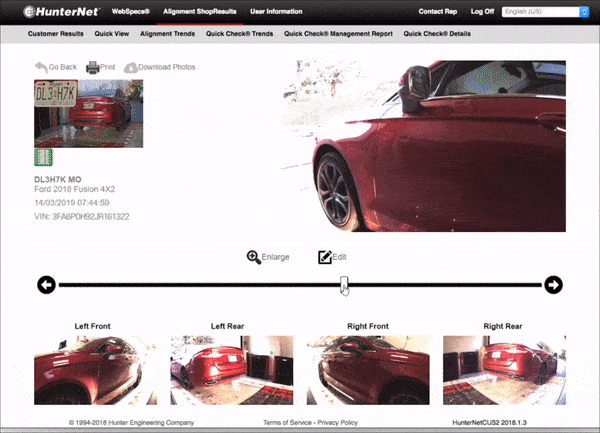 Push Reports
Promote daily accountability
Receive automatic performance reports by email or text.
View opportunities, measure conversions, and track equipment utilization.