Quick Check® Commercial Unmanned Inspection
Are misaligned wheels wasting your fleet away?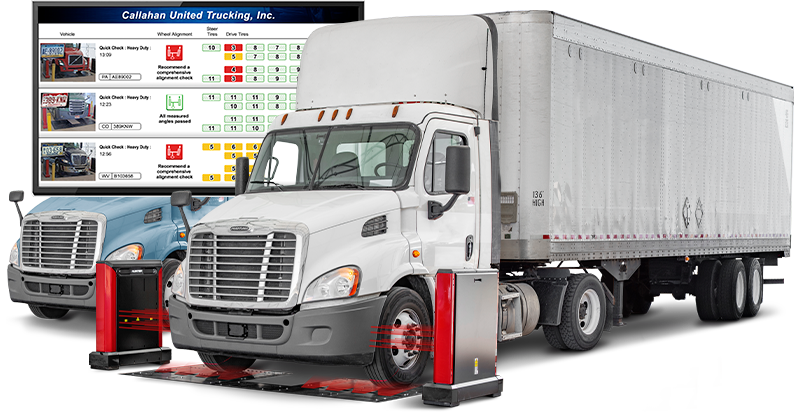 Save fuel, save tires, increase profitability with
Quick Check® Commercial

unmanned inspection.
Send a message to your local Hunter business consultant to receive a free pricing quote or product demo.
Identify all major alignment and tire wear issues in a single pass with no technician required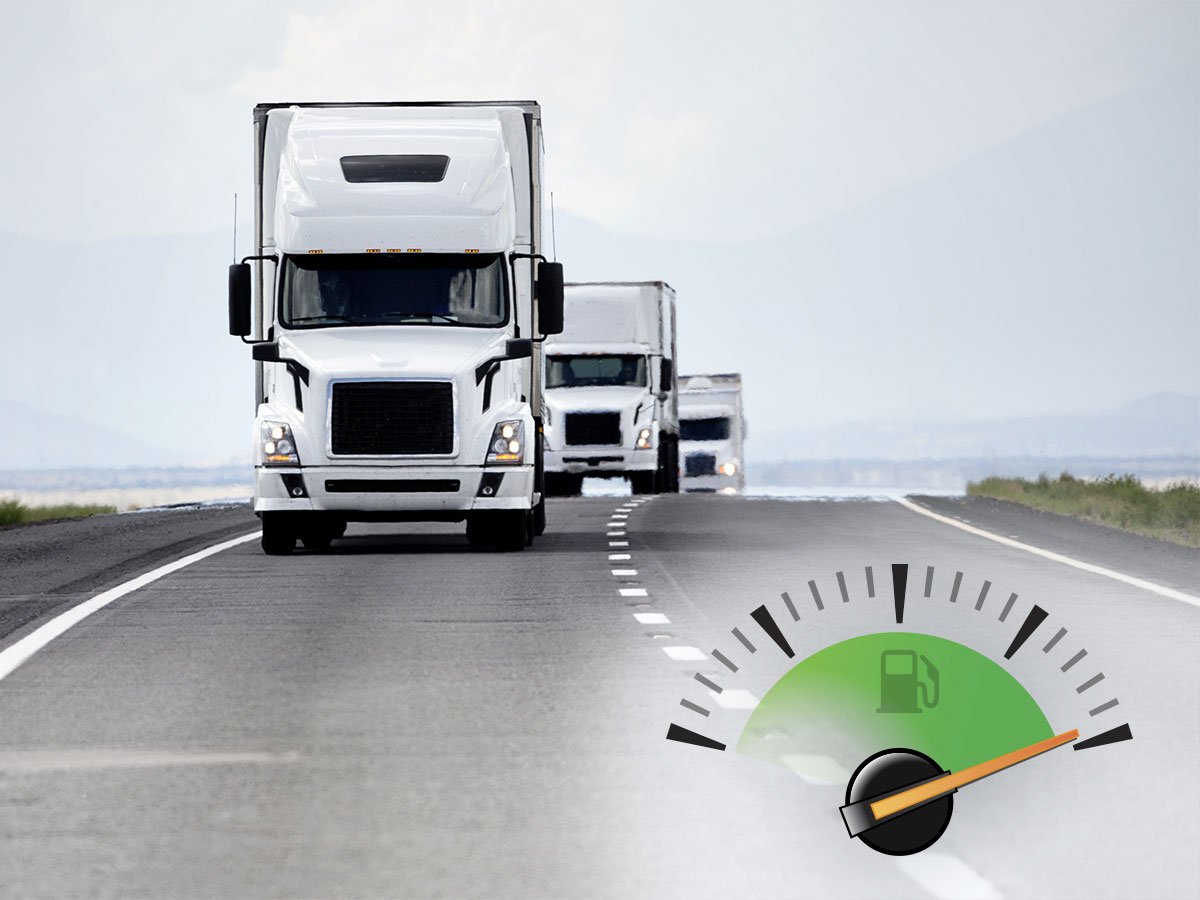 Reduce fuel costs
Correcting alignment issues can yield a 2% increase in fuel efficiency.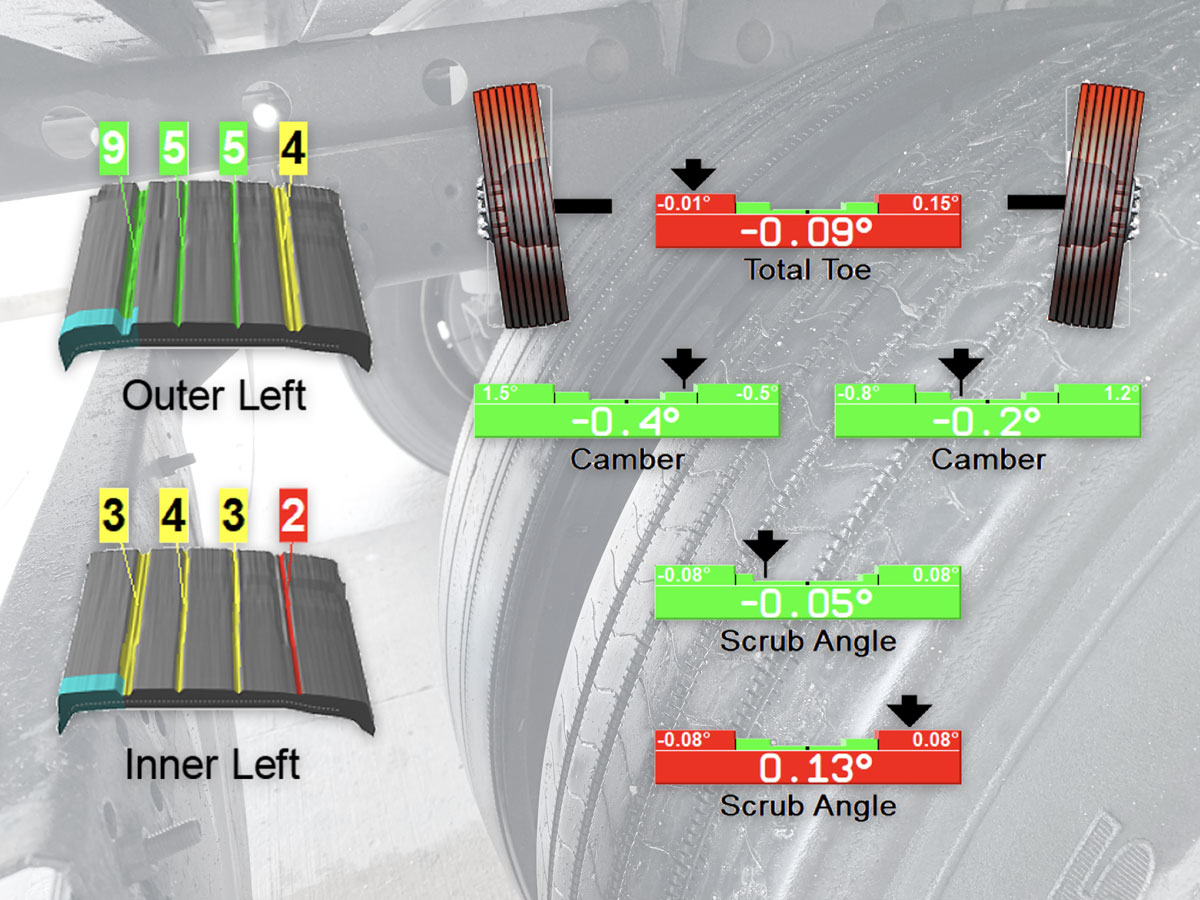 Dramatically extend tire life
Proper alignment can extend your fleet's tire life by 20%.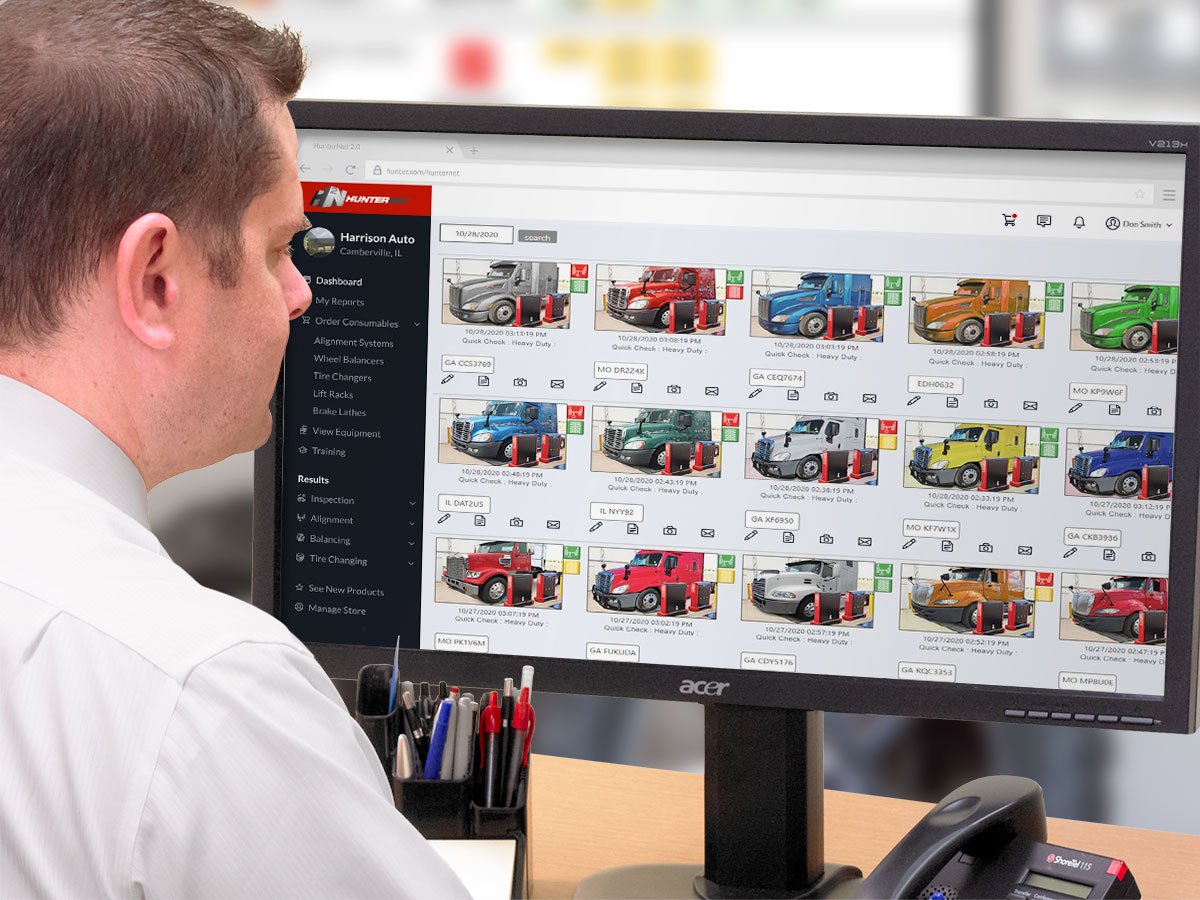 Monitor data in real time
Use the HunterNet®2 portal reporting tools to set goals, ensure accountability and track revenue.
Take control of your equipment, numbers, and profitability
Maximize your shop's performance
Monitor your equipment ROI
Buy genuine Hunter consumables
Learn more about what HunterNet® 2 does for other Hunter equipment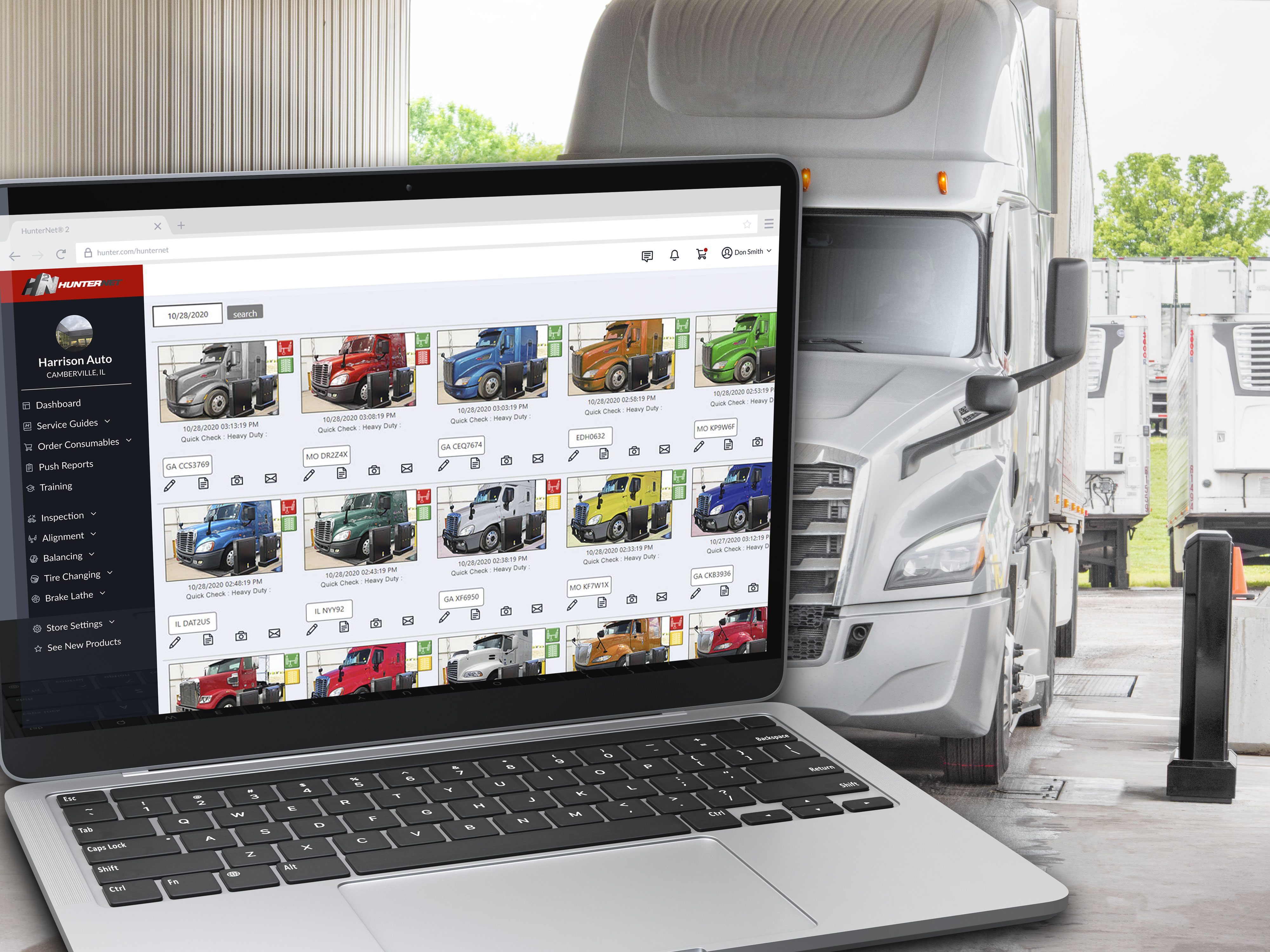 Take control of your fleet
A fleet with accurately aligned wheels will save $60,000 in fuel and 18 million miles of tire life every 5 million miles.