Hunter Engineering previewing new mobile service tire changer at SEMA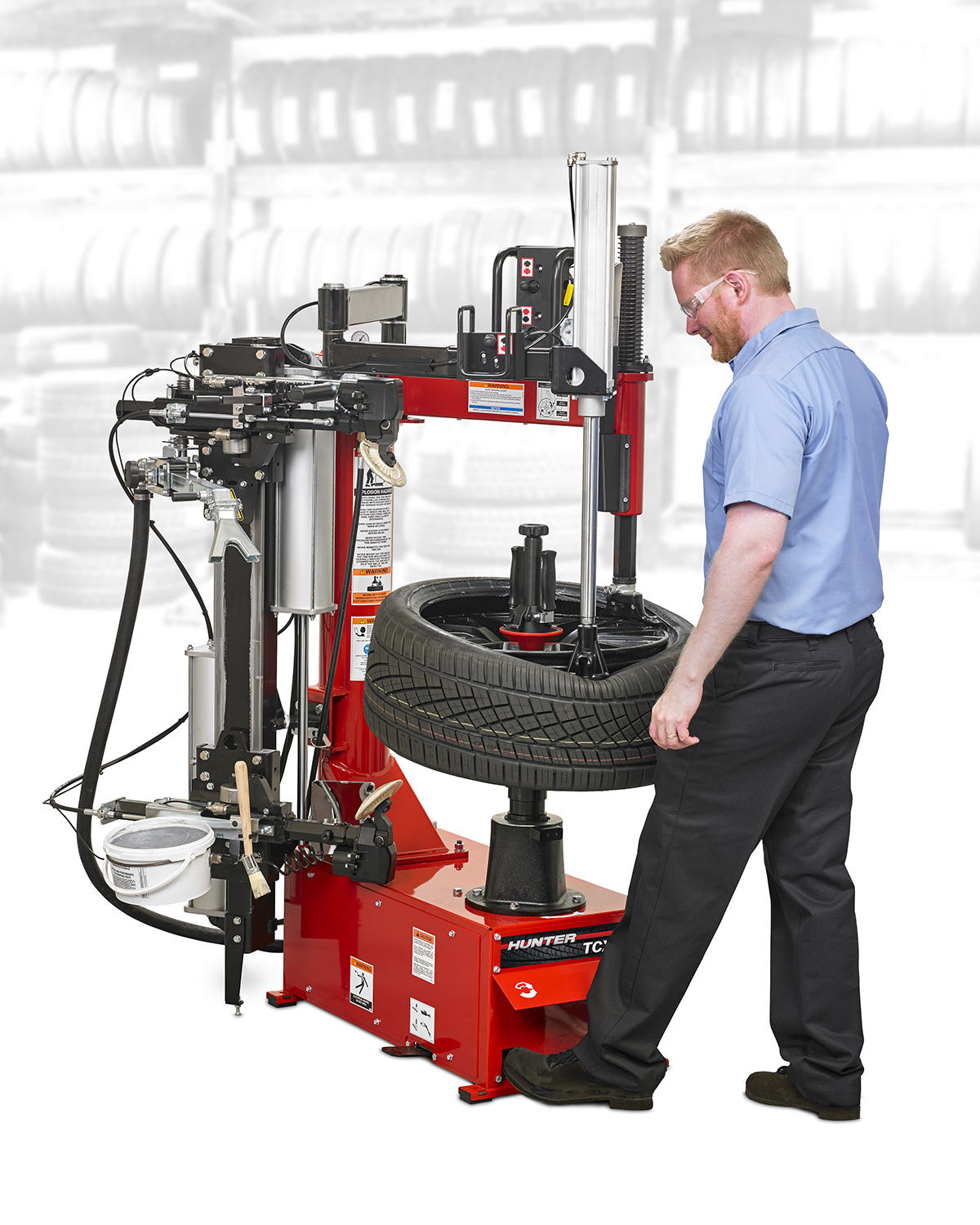 Hunter Engineering will be previewing its latest addition to its mobile tire service offerings for the first time at SEMA in Las Vegas this week.
The new TCX51M tire changer will be on display in South Hall Lower booth #42017, Oct. 31-Nov. 3.
Designed specifically for use in mobile service vans, the TCX51M provides full-size capabilities with all the power and convenience to service modern, difficult assemblies technicians have long come to expect from Hunter's shop-size tire changers.
The 51M features a fast and familiar swing-arm design, with dual bead-loosening rollers. Tough bottom beads can be demounted quickly and easily without using a lever.
An adjustable center clamp protects wheels and allows technicians to set a comfortable working height without slipping. The 51M's two-speed inverter motor operates at 110V, providing ample torque with high efficiency.
Three features set the 51M apart from many other mobile tire changers, says Jim Hudson, Hunter Product Manager.
First, running on 110V avoids the challenges and difficulties of 220V in a mobile setting. "Second, it offers the optional FastBlast™ feature, which is completely new to the mobile service market.
"Third, it has dual bead-loosening rollers on the left side for a more direct indent," Hudson says. "Techs can demount the bottom bead with the lower roller much, much easier."
Hunter's FastBlast™ system allows quick and safe inflation of the most challenging truck and SUV tires, without the need for a stand-alone blast device.
Technicians will also appreciate the ready familiarity of the swing-arm tool head, allowing them to transition between shop and van and back with the same machine format.
"It's the same ergonomics," Hudson says. "No training needed. It's exactly what they've always done in the shop."
The TCX51M will be available for ordering in early 2024.
For more information, visit https://www.hunter.com.
Hunter Engineering Company® is the global leader in state-of-the-art wheel alignment systems, wheel balancers, brake lathes, tire changers, lift racks, autonomous alignment and tire inspection equipment, diagnostic scan tools and ADAS recalibration equipment. Hunter equipment is approved and used by vehicle manufacturers, automobile and truck dealers, tire dealers and service facilities around the world.
For additional information, visit www.hunter.com or contact Tommy Maitz, director of marketing, Hunter Engineering Company®, at contact.hunter@hunter.com. For additional information, please contact your local Hunter business consultant at https://www.hunter.com/contact.
Follow Hunter Engineering Company® on YouTube, Facebook, Instagram and LinkedIn.