New HawkEye® XL commercial aligner helps Prime Inc. maintain its "nonstop" pace
"For us it's more income. We bring in more money, more revenue, using a more efficient machine."
"We get paid by what we do, so the more we do, the more we get paid," says tech Vernon Embree.
"I like to start my day off and just keep going." The new HawkEye® XL commercial aligner was designed with techs like Vernon and commercial shops like Prime Inc. in Springfield, MO in mind.
With "nonstop traffic" of 1,000 trucks flowing through per week, the XL keeps up, and then some. "It just speeds everything up," Vernon says.
"I can get an alignment done in 15 minutes. With the old system, it was 25 to 30 minutes." Vernon has gone from 15 alignments to as many as 26 in one day.
"The wear and tear on your body is a lot less," he says. "Makes life easy."
Big or small, align them all with
HawkEye® XL
Hunter's all-new HawkEye® XL alignment system features three-dimensional XL targets that are durable, low-maintenance and non-electronic. Using precise, high-definition cameras that provide extra-long-range sight, XL can capture all measurements in a single rolling compensation and show live alignment readings from three axles at once.
Explore more heavy-duty equipment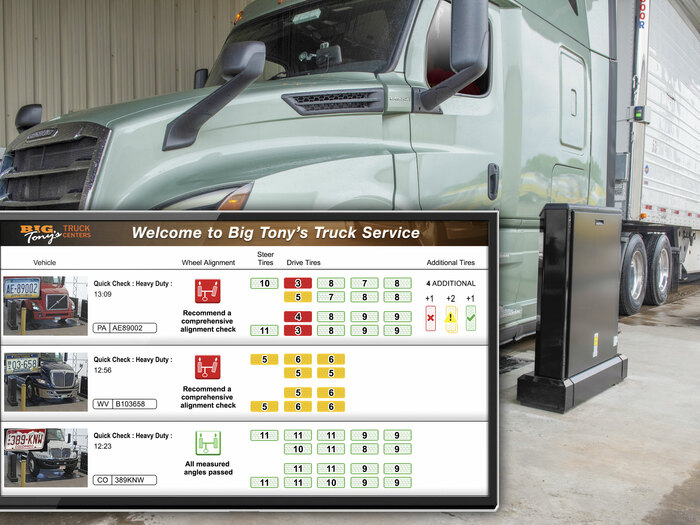 Quick Check® Commercial
Heavy-duty inspection
Identify all major sources of tire wear and fuel-wasting alignment conditions for all axles using Hunter's new heavy-duty unmanned inspection lane.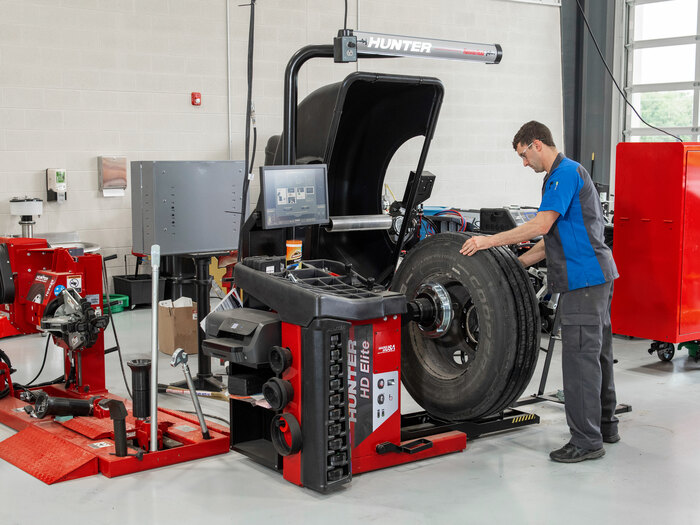 HD Elite™
Heavy-duty wheel balancer
Eliminate wheel-related vibrations in heavy-duty assemblies using Hunter's proven and patented balancer features.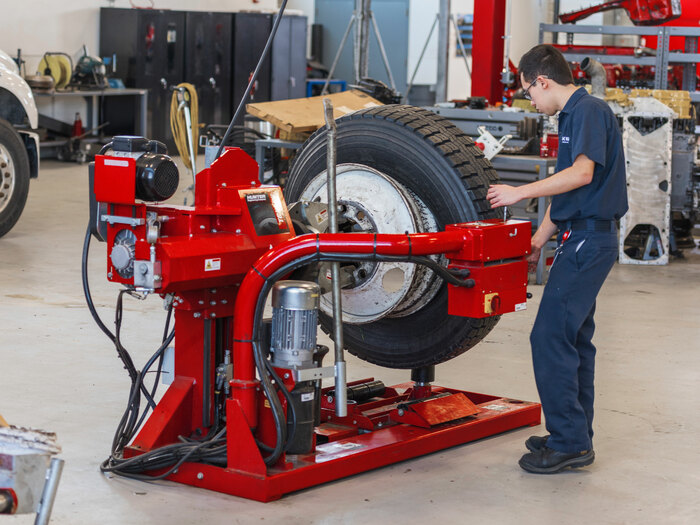 Heavy-duty tire changers
Safe and fast for big tires
Service over-the-road wheel assemblies up to tractor assemblies safely and without breaking a sweat.