How to find the best inspection system for your shop
Choosing the best inspection system for your shop is an important decision. Below is a list of things to consider when researching about inspection systems. When you are ready to learn more or want to see our inspection systems in action, you can reach out to your local Hunter team, who can provide detailed product information, on-site demos and pricing information.
Cost of Ownership
Always be sure to consider the long-term cost of ownership when investing in inspection equipment and look for products that only require a one-time investment.
Integration
The most profitable equipment integrates inspection results with leading automotive software providers. Choosing the right vehicle inspection equipment, that can be integration-ready will maximize your profit potential.
Facility Design
Incorporating inspection equipment into your business requires thoughtful, intelligent facility design. Investigate if the manufacturer offers innovative facility design services and tools to enhance your service capabilities.
Efficiency & Accuracy
Time is money. Invest in equipment that uncovers profitable repair opportunities in seconds and is so simple to use that it requires little or no instruction.
Durability
Some inspection equipment is driven over regularly and covered in dirt, water, and snow. Look for the equipment that is self-cleaning and ready to handle all types of weather conditions.
Management Tools
Inspection equipment should be easy to track and manage. Make sure the equipment has the ability to store results, track trends and generate management reports.
Transparency with Presentation Tools
Customers are often skeptical of service recommendations. You can establish trust by performing inspections based on legitimate OEM alignment specifications. Check to make sure your equipment uses OEM specifications for the appropriate inspection items.
Service Support
Shop equipment requires maximum uptime so you can keep your bays full and profits high. Before investing, be sure the manufacturer provides local same or next day service.
Provided Sales Training
Inspection findings and recommendations must be effectively communicated to vehicle owners to maximize your service acceptance rate. Verify the manufacturer provides sales counter tools, local training and support with their products.
Hunter Vehicle Inspection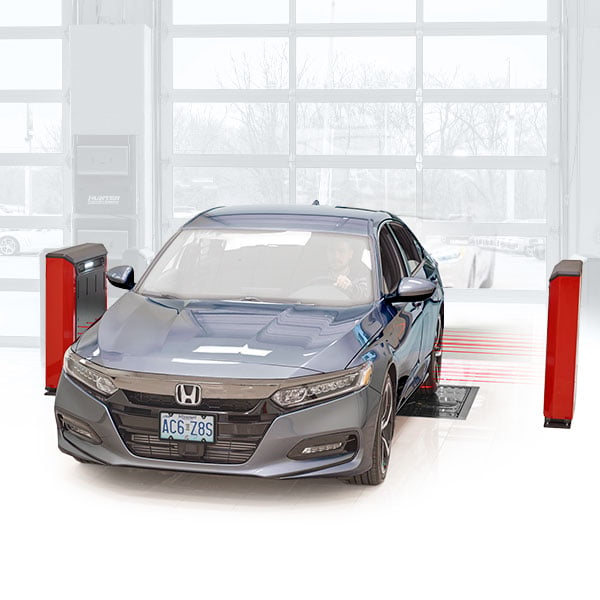 Quick Check® Unmanned Inspection
Check every vehicle, see every opportunity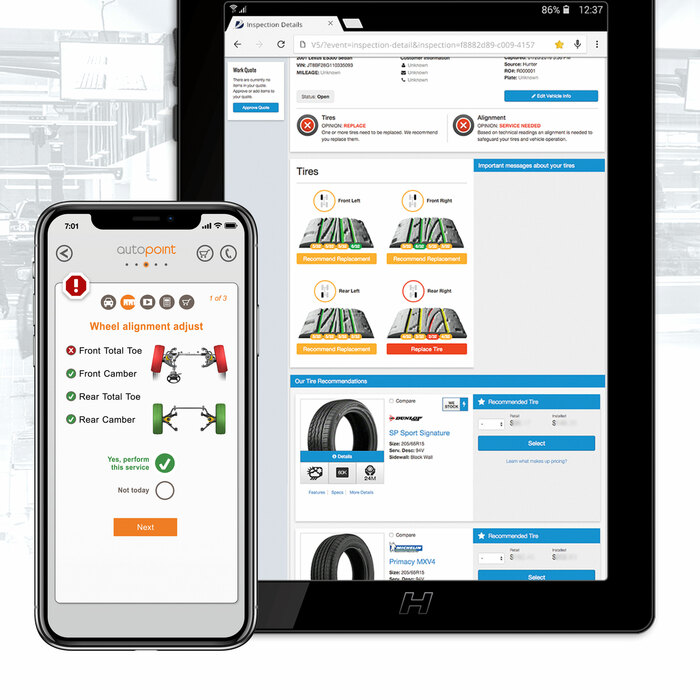 Inspection Integration
Tools to help sell services