count is 4
Please select country and zip code
Online ordering only available in US at this time
Shop Hunter Tire Changer Replacement Parts & Accessories
Keep your Hunter tire changer running at maximum capacity and top performance. Choose genuine Hunter parts for a worry-free fit every time. Shop our user-replaceable parts for TC center clamp, TCX tabletop, and Revolution™ tire changer models. Whether you're looking for a bucket of tire paste or new Hunter tire machine duck heads, our online store has multiple shipping options anywhere in the United States. Most orders are shipped the same day and arrive within 2-4 days. If you can't find what you're looking for, contact your local Service Representative at the bottom of this page.
Hunter® Revolution™ and Maverick Tire™
Changers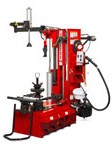 Hunter® Center-Clamp Tire Changers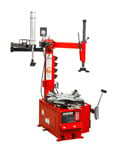 Hunter® Table Top Tire Changers
Request the part number or a description of what you need, and your local Hunter Service Representative can arrange alternate ordering options.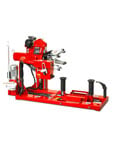 Hunter® Heavy Duty Tire Changers
All Hunter® Tire Changer Consumable Parts
Your local Hunter service representative can answer questions, help with equipment operation and provide on-site training.
Purchase genuine Hunter replacement parts online
This contact form is intended for legitimate Hunter equipment and service inquiries. All other use is prohibited and will be discarded. See Full Terms of Use